Hard to top Walker's first impression with Mets
Power stroke has second baseman posting #ASGWorthy campaign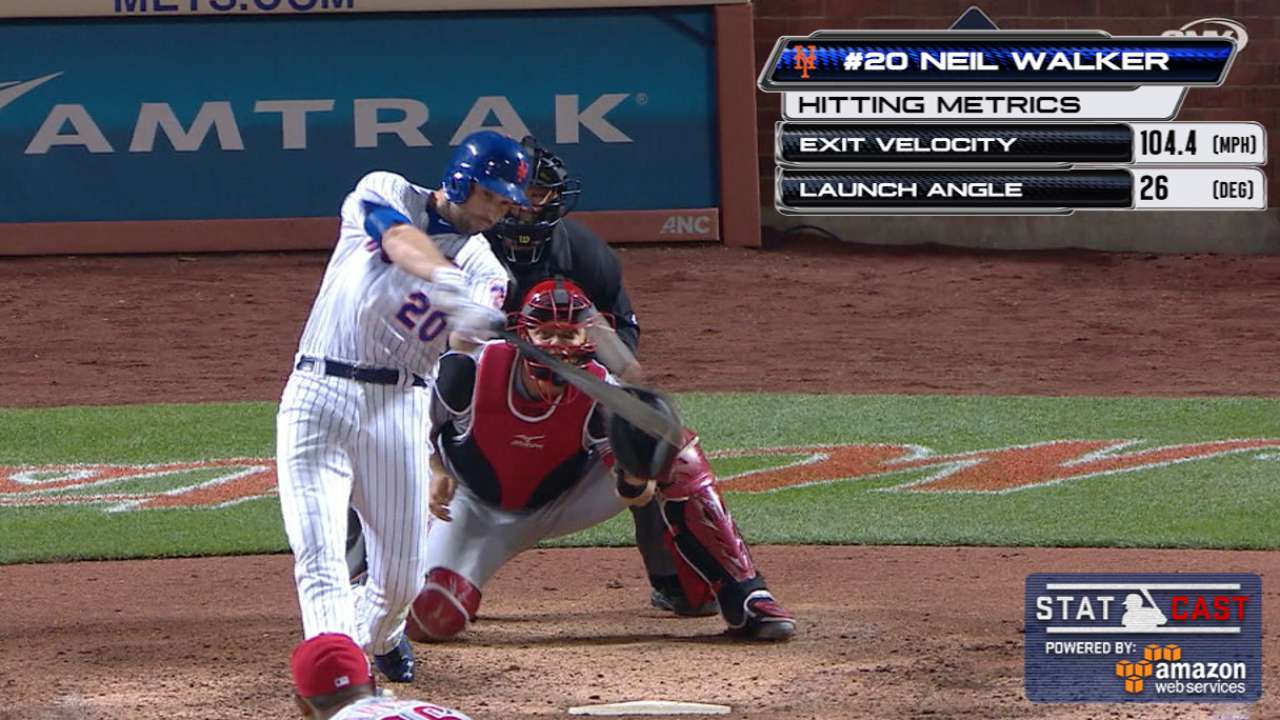 NEW YORK -- Considering how fully Daniel Murphy has transformed last October's Babe Ruth impression into a Ted Williams impersonation down in Washington, it would have been easy for Mets fans to spend April pining for their longtime second baseman. Under just about any other circumstances, that would be normal, rational behavior.
Instead, most of the 30,250 souls at Citi Field on Monday spent the middle innings of a 5-3 win over the Reds serenading Murphy's replacement, Neil Walker. And for good reason: Walker apparently plans to make his year in Flushing count. His tiebreaking two-run homer in the seventh inning not only put the Mets ahead for good, but gave him eight in 18 games -- his most prodigious power output in any calendar month of his career.
• Cast your Esurance All-Star ballot for Walker and other #ASGWorthy players
"I hope he keeps doing it," Mets manager Terry Collins said. "I hope he stays red-hot."
Almost certainly, Walker will not stay quite this warm -- a 72-homer season is not in his future. But signs do point to him remaining a cog in the middle of the Mets' offense, perhaps producing something greater than the 16 home runs per year he averaged over six full seasons in Pittsburgh.
Through 18 games with his new team, Walker is pulling the ball at the highest rate of his career, hitting it in the air more than ever before and doing so with more hard contact than in any of his previous seven big league seasons, according to Fangraphs data. Combine that with a little luck -- more than a quarter of Walker's fly balls are leaving the yard, which isn't sustainable -- and the secret to his success is plain to see.
It's not as dramatic a transformation as last season's historic run from Murphy, who made a conscious effort to pull the ball more in an attempt to add power. But it's also not entirely by accident.
"The hitting philosophy here is just get the bat head out, stay tight, keep your hands close to your body swinging through the zone," Walker said. "That tends to lead to more fly balls and more backspin, and that's kind of what I work on on a daily basis."
Monday's homer was a textbook example. When JC Ramirez spun an 86-mph slider over the heart of the plate, Walker waited on the ball, keep his hands tight, dropped the bat head and clubbed it a projected 397 feet from home plate, according to Statcast™. The ball was gone in less than five seconds.
A half-inning later, after Walker made a fine defensive play on a Devin Mesoraco line drive, fans began serenading him with chants of "Neil Walk-er!" This wasn't just a one-night deal, but an acknowledgement of everything Walker has done in April: eight homers, one shy of the franchise record for any player in any calendar month, to go along with a .301 average.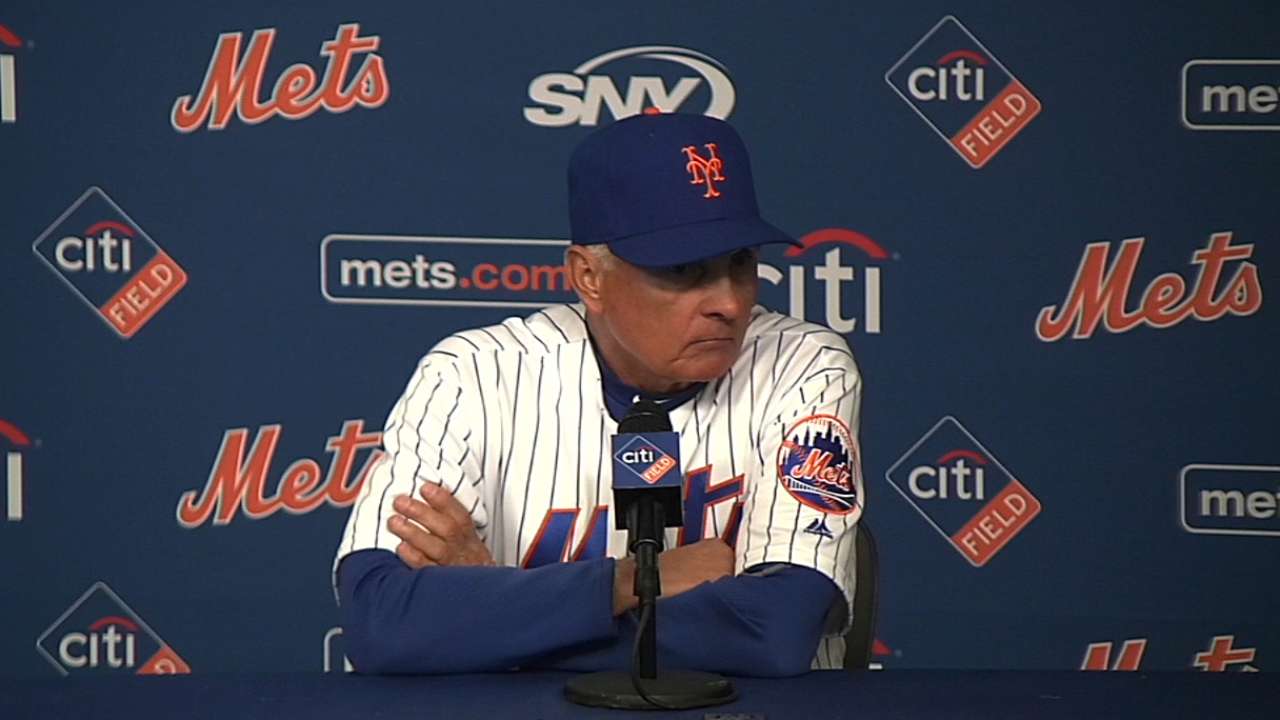 "I just know that when you're seeing the ball good, you hit the ball good," Collins said. "Right now, he's got great confidence going in."
Anthony DiComo has covered the Mets for MLB.com since 2008. Follow him on Twitter @AnthonyDiComo and Facebook, and listen to his podcast. This story was not subject to the approval of Major League Baseball or its clubs.