Rangers need bats to break out, snap skid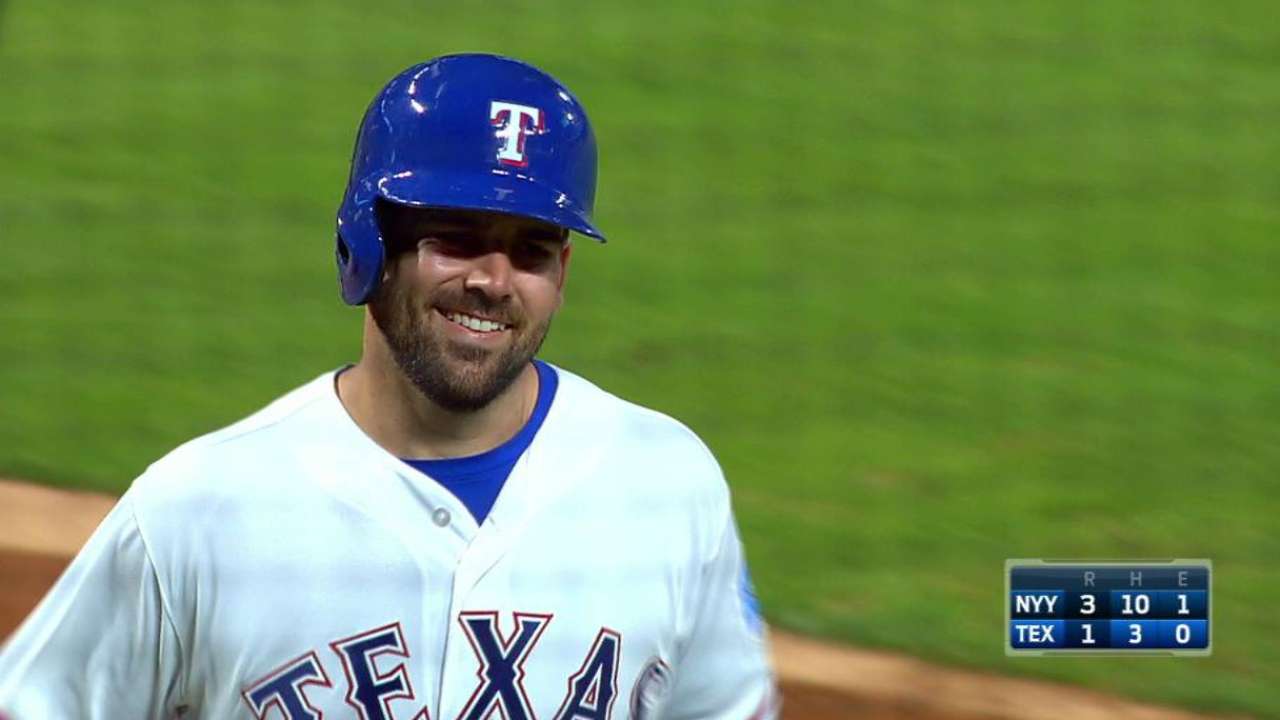 ARLINGTON -- Rangers catcher Brett Nicholas hit his first Major League homer on Monday night, and it came in the eighth inning off two-time All-Star reliever Dellin Betances. But it was the only real offense the Rangers could muster in a 3-1 loss to the Yankees at Globe Life Park.
"It was really special and cool to come off that good of a pitcher," Nicholas said. "But having won would have made it even better."
But the Rangers did not win. Though they were able to avoid having a no-hitter thrown against them by Nathan Eovaldi, they still lost their fourth straight game.
After facing tough pitching against the White Sox over the weekend, the Rangers managed just three hits on Monday night. Eovaldi took a no-hitter into the seventh before rookie Nomar Mazara, leading off the inning, grounded one through the left side for a single.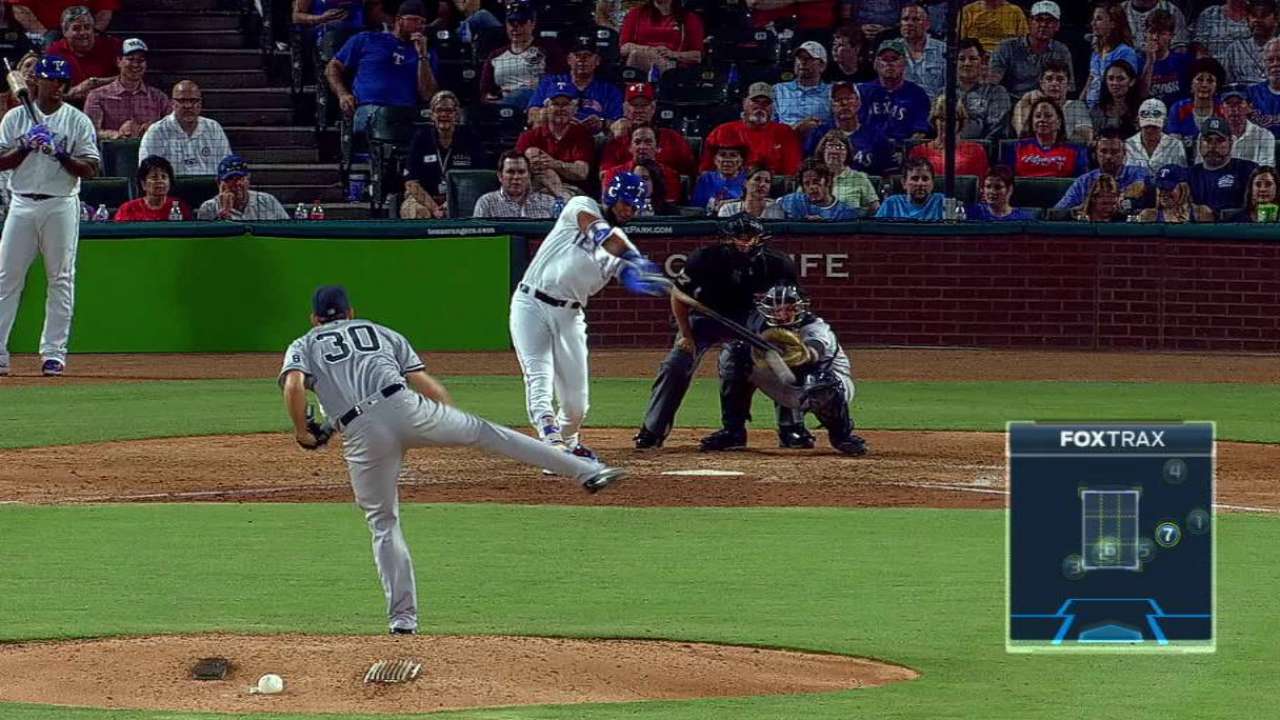 "I was just trying to get on base," Mazara said. "We were talking in the dugout, 'He's got a no-hitter, let's go, we can hit him.' I was just focused on what he was trying to do to me and putting a good swing on it."
The Rangers are hitting .178 with five runs scored in their last four games, including .167 with runners in scoring position. They have 23 hits, including two doubles, a triple and three home runs. Their only runs in the last two games have been on solo home runs by two rookies: Mazara and Nicholas.
The opposing pitching has been tough, but the Rangers still feel they can be better.
"Definitely a little bit of both," designated hitter Mitch Moreland said. "Eovaldi threw the ball well, the guy definitely has great stuff. But we are not where we want to be offensively. But that can come with the next at-bat, the next pitch."
The Rangers went to Chicago leading the American League in runs scored before hitting this four-game funk.
"We've faced a stretch of pitchers that match up fairly well against us," manager Jeff Banister said. "Those guys in Chicago were pretty challenging. Tonight, Eovaldi ... When he is throwing strikes, he makes it extremely challenging.
"As far as our offense, I think our offense is potent. Tonight we hit some balls hard. Yeah, we had some strikeouts, but I felt confident about our at-bats, and I feel we'll get this offense going."
This is the Rangers' longest losing streak since they lost five in a row from July 3-8 last season.
T.R. Sullivan has covered the Rangers since 1989, and for MLB.com since 2006. Follow him on Twitter @Sullivan_Ranger and listen to his podcast. This story was not subject to the approval of Major League Baseball or its clubs.