Marathon, not a sprint: 5 buy-low candidates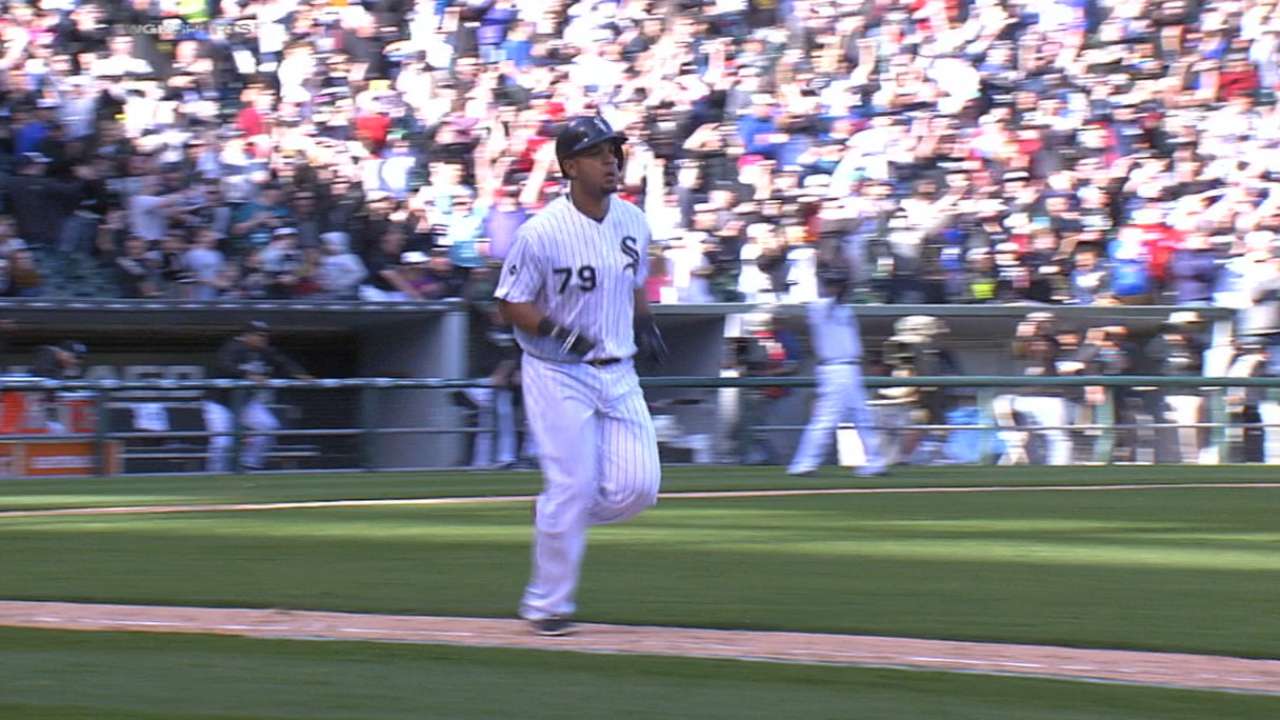 With April coming to a close, some fantasy owners will begin to create a narrative that a key player's slow start is indicative of something more permanent. Don't buy it. Established players tend to get their stats by season's end. Making bold trades early in the year can be smart because you reap the benefits for a longer time than those who wait. With that in mind, let's look at this week's five "buy-low" suggestions.
David Price, SP:
Price has allowed 17 runs in four starts for a 7.06 ERA. The Red Sox signed Price to pitch like an ace, and fantasy owners invested early-round draft picks for top-tier stats. Despite his high ERA, Price has actually been pitching well. He has just been quite unlucky, as evidenced by his 3.19 FIP. The biggest reasons for the poor early-season results have been a 55.6 percent strand rate and a .396 BABIP, which should both regress to the mean in quick fashion. The stuff is there, as his current K/9 rate (13.3) is a career high and the fourth-best mark in baseball. Go get him immediately.
Lorenzo Cain, OF:
Cain had a tremendous 2015 season, finishing third in American League MVP voting and setting career highs in every major category. He's struggled this year, entering Monday hitting just .212 with two homers and eight RBIs. In the prime of his career at 30 years old, he shouldn't be taking a big step back. His BABIP (.267) is 80 points below last year's mark and more than 113 points below his 2014 mark. Meanwhile, his walk rate is an excellent 11.8 percent, a career best that almost doubles last season's rate. While it's unlikely his BABIP will increase to the heights of the previous two years, improved plate discipline could offset that. Cain's willingness to use walks to get on base will be critical to his his stolen-base and run-scoring opportunities.
Jason Heyward, OF:
Heyward still hasn't homered for the Cubs, but he did show some signs of breaking out with five RBIs over the weekend -- including three on Sunday against the Reds. Even with the early-season struggles, he's still swiped four bases while showing patience at the plate with his best walk rate (12.9 percent) since his rookie season. Heyward has never been a big power hitter anyway (only one 20-homer season), and he should settle in as a productive member of his new team soon.
Jose Abreu, 1B:
Abreu is one of two players in baseball history (along with Albert Pujols) to have at least 30 homers and 100 RBIs in each of his first two seasons. It doesn't get discussed much, but Abreu has had one of the best starts ever to a big league career. While his third season isn't going well thus far, his previous two years of fantasy stardom outweigh three weeks of struggles. His .204 BABIP (20th-lowest in MLB) is only going to improve. Perhaps his 11th-inning, walk-off single on Saturday to beat the Rangers will be the hit that gets him going. Players don't often just lose it at 29 years old, especially ones who are this good.
Joey Votto, 1B:
Votto's slow start -- he's hitting .208 with two homers and nine RBIs -- surely has his owners frustrated, but the track record (a 162-game average of .309/28/92) is so impressive that there's no reason to suggest this is anything permanent. Votto's second-half slash line in 2015 of .362/.535/.617 shows the type of prowess he has and is more indicative of his skill level than a few weeks of poor results. His .235 BABIP shows the slugger has suffered from terrible luck, especially when considering his line-drive percentage (24.5) is just a few ticks off his career mark (25.3). The timing is perfect to seek him in a deal.
Jeff Gold is a fantasy writer for MLB.com. This story was not subject to the approval of Major League Baseball or its clubs.