Sale on aces with tonight's MLB.TV slate
Kershaw, Scherzer and Price also among highlights for today's games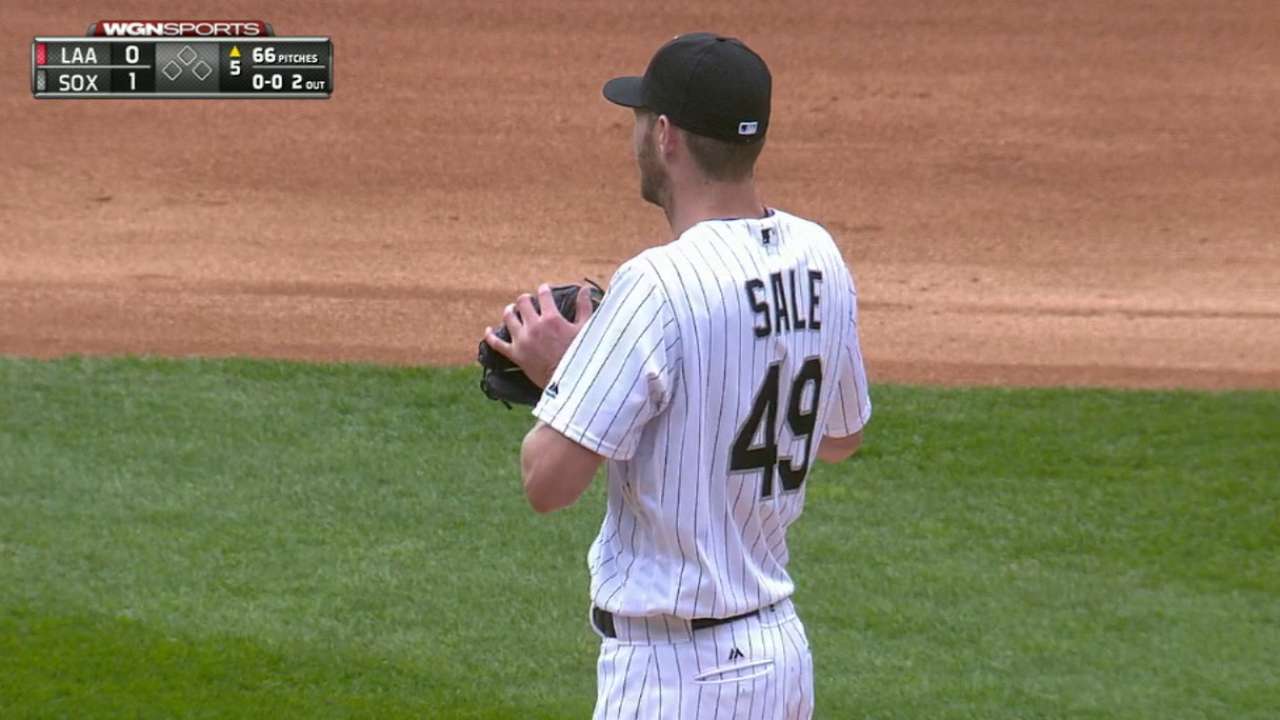 Chris Sale will try to become the season's first five-game winner today as he takes the mound for the White Sox opposite R.A. Dickey and the Blue Jays. The Chicago ace has impressed so far this year, going 4-0 with a 1.80 ERA through his first four starts.
Sale's quest for five wins is just one of many intriguing matchups on tap for today, a 15-game slate that includes starts by Clayton Kershaw, David Price and Max Scherzer. Fans can catch all 30 clubs in action live on MLB.TV.
MLB.TV Premium returns with the same features as last year, but at $109.99, it is a full 20 bucks cheaper than the 2015 cost. This package has the best value and provides access to more than 400 devices and a free subscription to the MLB.com At Bat Premium app (a $19.99 value). It offers the best picture quality ever -- a new 60 frames per second -- for supported devices. Monthly signups for MLB.TV Premium are now underway as well for $24.99.
The new MLB.TV Single Team package is also now available as an $84.99 yearly subscription. You can watch a single team's live out-of-market games in full HD.
Here's what to watch for throughout the day (all times in ET):
Sale tries for five: CWS@TOR, 7:07 p.m.
Sale has been at his best in his past two outings, allowing just one unearned run in 16-plus innings with no walks and 12 strikeouts. The left-hander will try to match his career-best 5-0 start from 2014 when he takes the mound at Rogers Centre tonight.
"Aces have always been those guys who extend winning streaks and stop losing streaks," White Sox manager Robin Ventura said. "For [Sale], he's right there as one of those guys. He's as good as there is in the league."
The Blue Jays will counter with Dickey, who is off to a slow start this season, but ended his last outing on a high note. After surrendering three runs in the first, he retired 15 of his next 16 batters to complete a season-high six innings.
Stat that matters: In his last two starts, opponents hit just .077/.094/.077 against Chris Sale. All three of those figures rank first in the Majors over the last two weeks.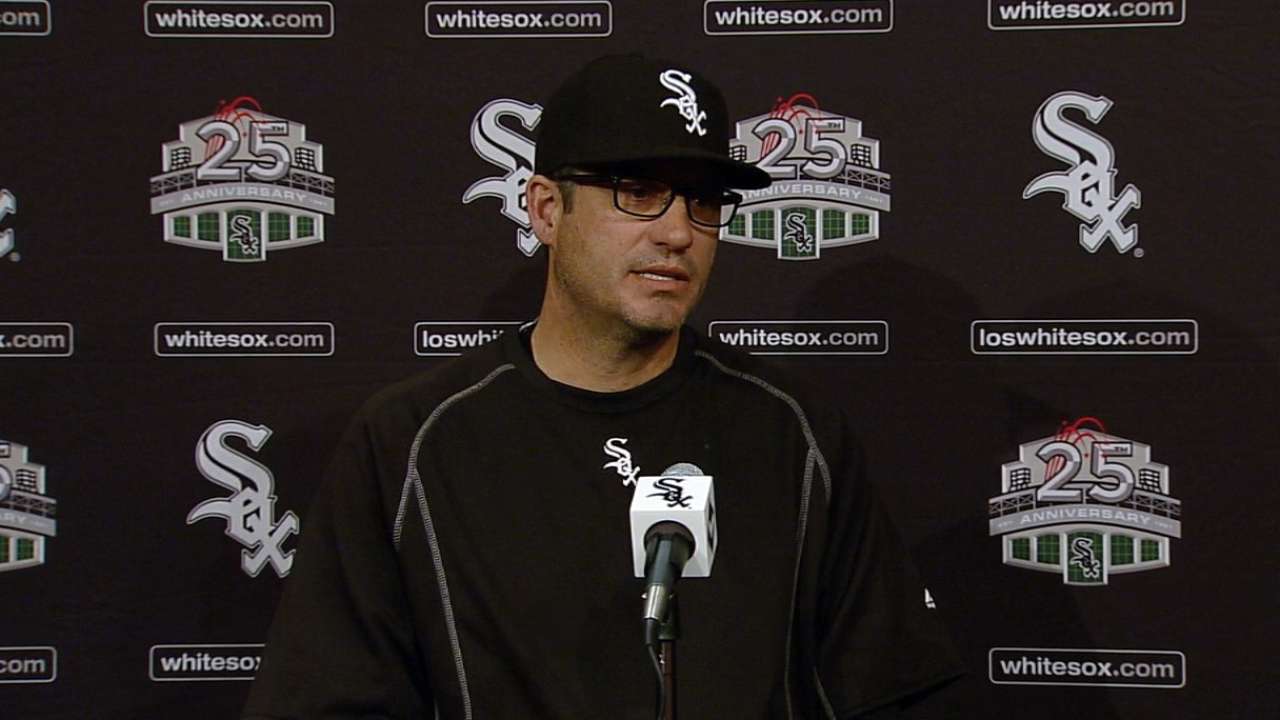 Velasquez, Scherzer duel in NL East clash: PHI@WSH, 7:05 p.m.
After a hot start to the year, Vince Velasquez stumbled his last time out, surrendering five runs (two earned) in 4 1/3 innings of work. The right-hander, who struck out 25 batters in 15 innings in his first two starts, will look to rebound against Scherzer and the Nats today. Scherzer has had troubles of his own, but had his best start of the year against this Phillies team when the right-hander limited them to just one run in seven innings on April 16. Scherzer is 5-1 with a 2.11 ERA in seven career starts against the Phillies.
Stat that matters: With all the attention -- deservedly -- heaped on Bryce Harper, Daniel Murphy's hot start with the Nationals has been overshadowed. He's hit safely in 15 of the 17 games he's played in, including 10 multihit games. He's been especially effective at Nationals Park, where he's batting .483 (14-for-29). That home average ranked first among all full-time players entering the week.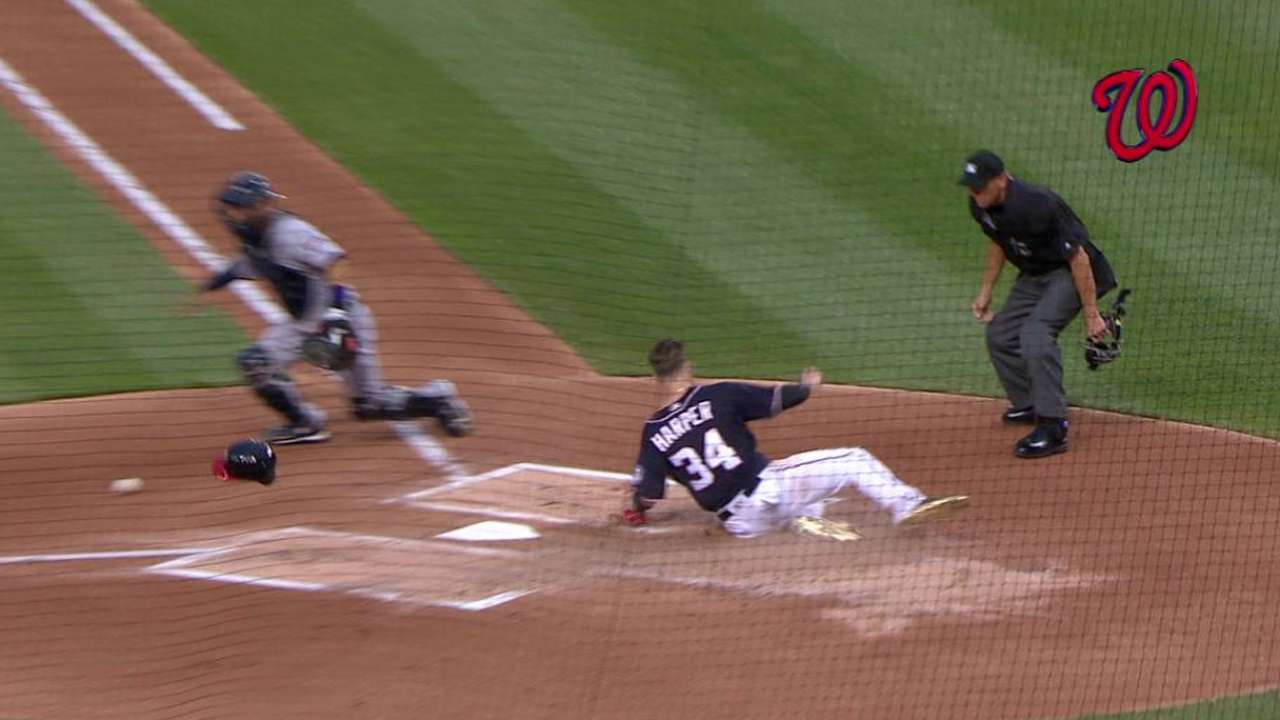 Kershaw takes on former skipper: MIA@LAD, 10:10 p.m.
Former Dodgers manager Don Mattingly is back in Los Angeles, but he's managing from an unfamiliar dugout as his Marlins play a four-game series at Dodger Stadium. The skipper will send Tom Koehler to the mound opposite his old ace, Kershaw. In his last start, the Dodgers' lefty gave up 10 hits -- as many as he'd surrendered in his first three starts combined -- but limited the damage to just one run in eight innings, fanning 10 batters.
"It's games like this where we all kind of see how special he truly is," catcher A.J. Ellis said. "On a day when the wheels would come off the truck for a lot of different guys, he's able to right the ship and keep us in the ballgame."
Stat that matters: It could be long night at the ballpark for Miami regulars Dee Gordon, Christian Yelich and Justin Bour. Kershaw has been a nightmare for opposing left-handed hitters. He's allowed just three total bases in 29 at-bats vs. lefties; that .103 slugging percentage ranks first among all qualified starting pitchers this season.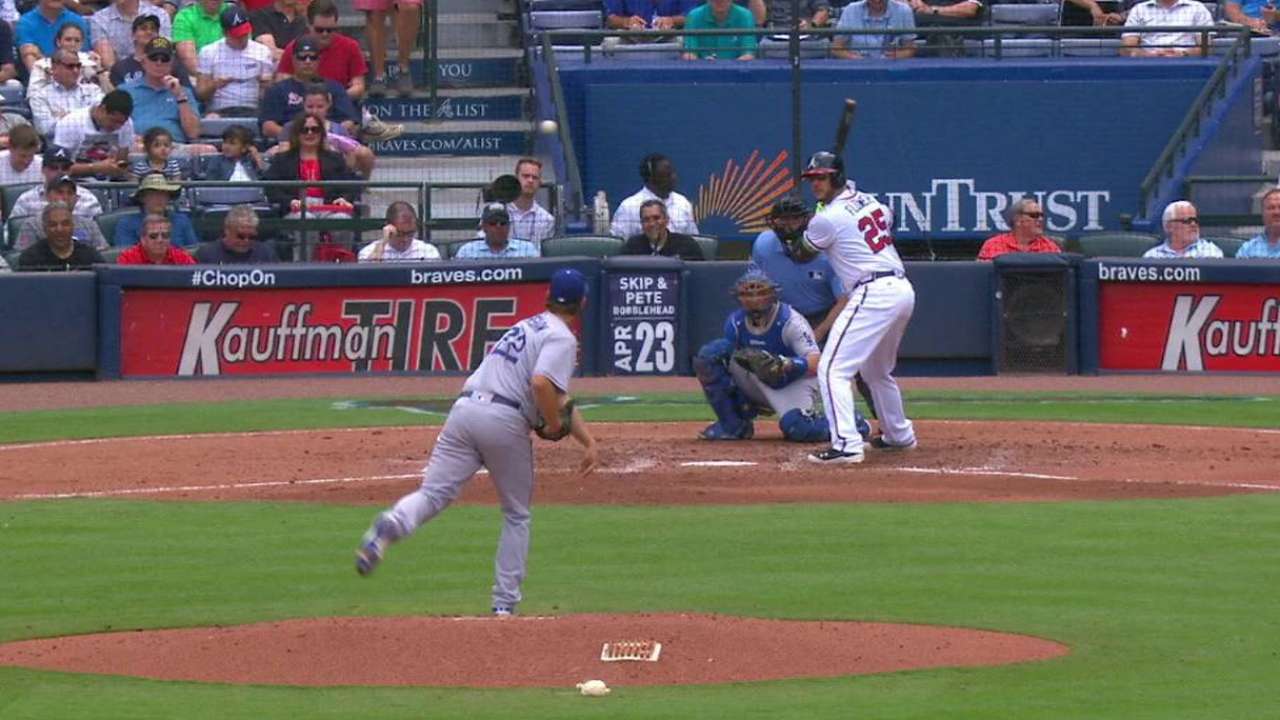 Shields seeks first win vs. Cueto, Giants: SD@SF, 10:15 p.m.
James Shields will try to get his first mark in the win column when he toes the rubber against the Giants today. The right-hander has taken the loss in three of his four outings. Shields has favorable career numbers vs. San Francisco with a 2.88 ERA in four starts. For the Giants, Johnny Cueto will take the ball. He owns a 4-3 record and a 3.91 lifetime ERA in eight starts vs. San Diego.
Stat that matters: In his last two starts Shields has relied on his changeup 34.6 percent of the time in late innings. Batters missed on nearly half (48.3 percent) of the swings they took against his changeup in those outings (14-of-29).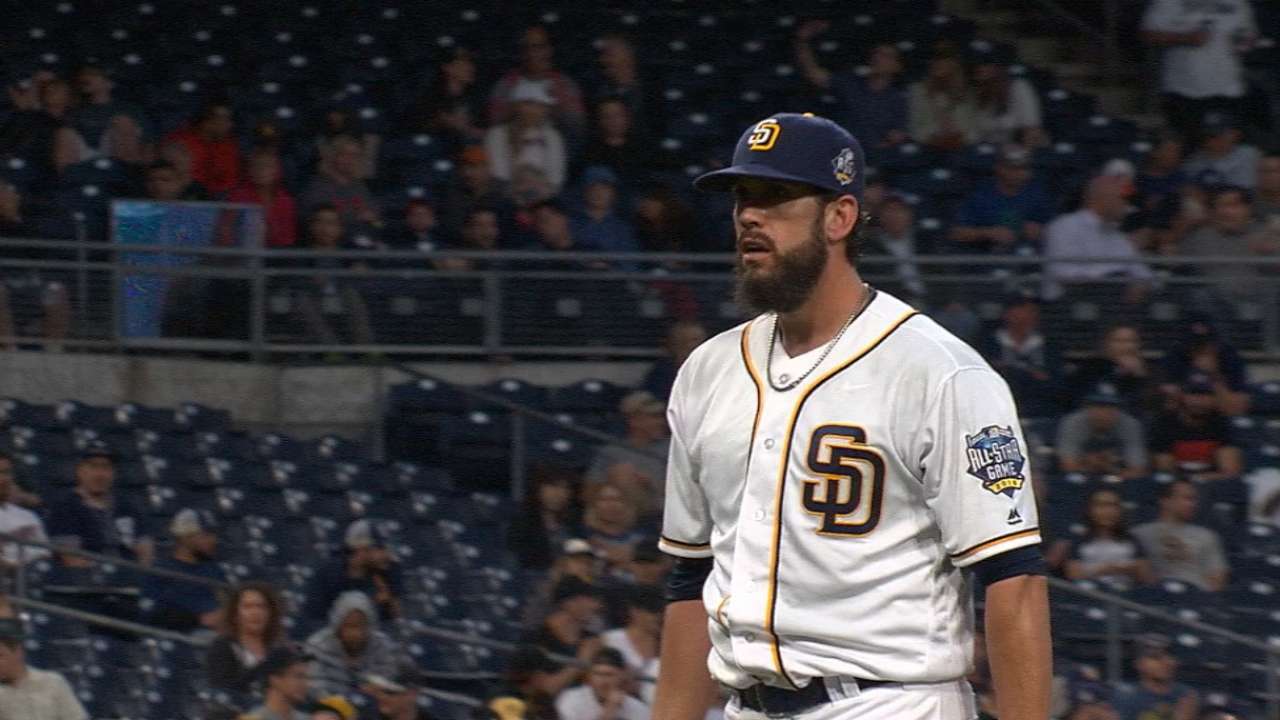 Price looks to rebound: BOS@ATL, 7:10 p.m.
Price will take the mound against the club he rooted for growing up in Murfreesboro, Tenn., when the Braves host the Red Sox today in what will be David Ortiz's final regular season game in Atlanta. Price endured an uncharacteristically brief start his last time out, allowing eight runs on eight hits and two walks in just 3 2/3 innings. For Atlanta, Matt Wisler will get the start. He held his own opposite Kershaw last week, limiting the Dodgers to just one unearned run and four hits over 6 2/3 frames.
"He went pitch-for-pitch with one of the premier pitchers of our era," Braves manager Fredi Gonzalez said. "Wisler was terrific."
Stat that matters: The Braves' sluggish offense could be just what Price needs to get back on track. Entering Monday, Atlanta was homering just once every 193.7 at-bats this season. Their three home runs and .289 slugging percentage were by far the lowest marks in the Majors.
MLB.TV Premium subscribers get the Mosaic View -- split screen or quad, available on PC or Mac only. That always comes in handy, especially when scoreboard-watching looms. MLB.TV Premium and MLB.TV Single Team subscribers both enjoy HD and both will get real-time highlights and player stats automatically loaded moments after they occur (only for the game you are watching with MLB.TV Single Team, and for all games with MLB.TV Premium).
Chad Thornburg is a reporter for MLB.com. This story was not subject to the approval of Major League Baseball or its clubs.