Astros go with 13 arms as Feliz bolsters bullpen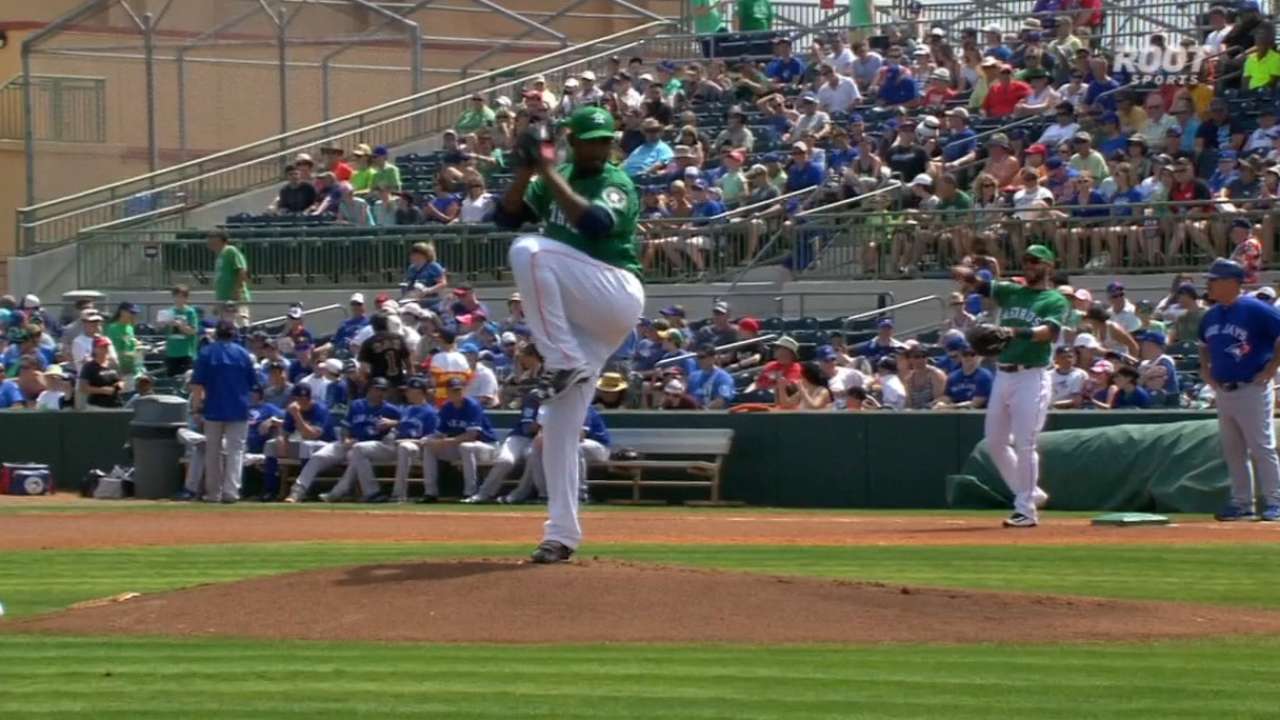 SEATTLE -- Astros manager A.J. Hinch said Monday he expects to carry 13 pitchers for the immediate future after calling up hard-throwing right-hander Michael Feliz from Triple-A Fresno following Sunday's 12-inning loss to the Red Sox.
With rookie right-hander Chris Devenski having thrown five innings in relief in the previous three games, the Astros optioned outfielder Jake Marisnick to Fresno to make room for another arm. Closer Luke Gregerson threw two innings Sunday, as well, putting his status in doubt for Monday.
"We've got to rest our bullpen a little bit, and obviously with our starters not getting as deep into games as we're accustomed to, it puts a lot of stress on the bullpen," Hinch said. "To have that extra arm down there for the sake of Devo in the middle innings and guys not having to work three or four days in a row, 13 pitchers sure does make it a lot easier."
Feliz made the Astros' Opening Day roster as a long reliever, but was sent down after one outing. He threw 4 1/3 innings in relief in the second game of the year, April 6 at Yankee Stadium, after starter Collin McHugh lasted one-third of an inning.
Feliz last pitched Tuesday at Fresno, throwing five innings and allowing two runs. Overall, he's appeared in two games and was 1-0 with a 9.72 ERA, seven walks and seven strikeouts in 8 1/3 innings.
"He's a continual work in progress," Hinch said. "We've never really left him down in the Minor Leagues long enough to do the things he's doing to develop. He just continues to inch forward and using his secondary pitches, fastball command -- all the normal things that a young pitcher needs to do to be successful up here, and we haven't gotten him a number of outings in a row in the Minors to work on those things.
"We know he has a power arm, we know he can pitch up here. He's going to pitch out of the bullpen, and he might pitch some important innings here based on our bullpen being a little beat up."
Brian McTaggart has covered the Astros since 2004, and for MLB.com since 2009. Follow @brianmctaggart on Twitter and listen to his podcast. This story was not subject to the approval of Major League Baseball or its clubs.