Defensive struggles sending Adonis to left field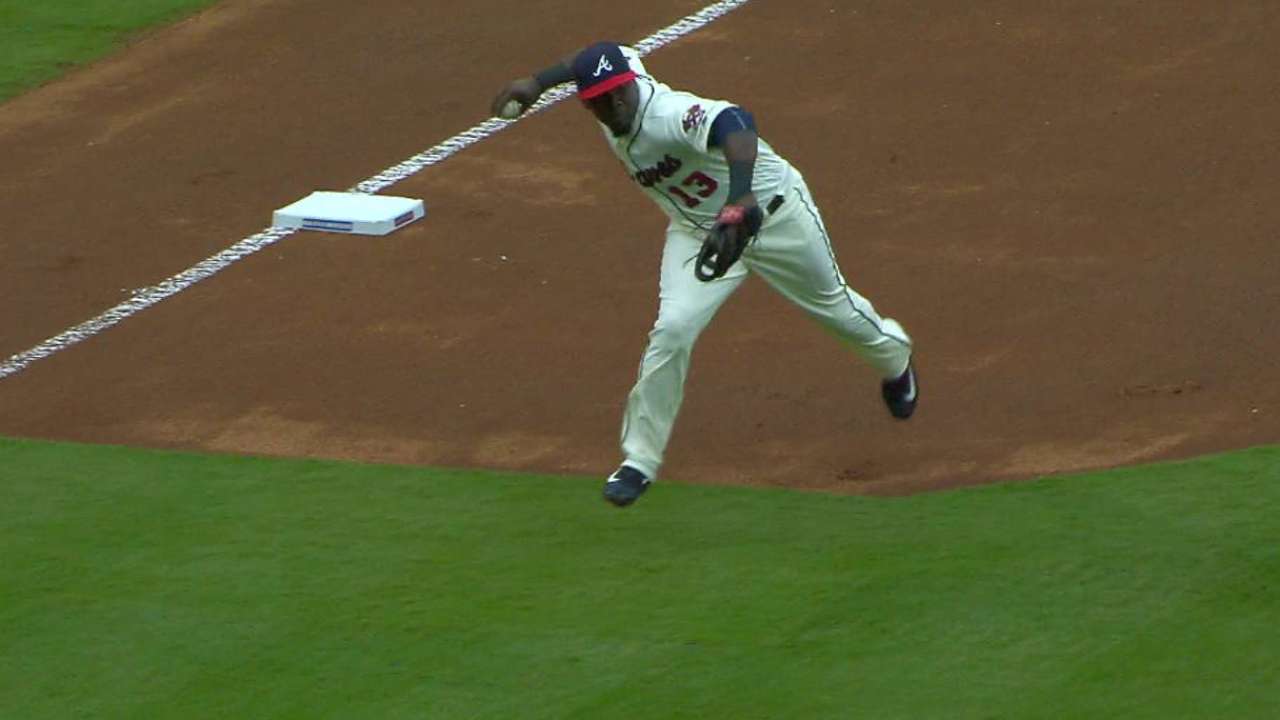 ATLANTA -- The Braves know that they are weakening themselves at whichever position they place Adonis Garcia on the field. But instead of continuing to make Garcia a potential liability at third base on a daily basis, they will soon begin providing him some starts in left field.
Braves manager Fredi Gonzalez was ready to put Garcia in left field for Monday's series opener against the Red Sox. But once he accounted for Jeff Francoeur's previous success against Boston starter Rick Porcello, he opted to keep Garcia at third base and utilize Francoeur in left field.
Gonzalez's plan is to put Garcia in left field against a right-handed starting pitcher and at third base against a left-handed starter. Garcia's first start in left field likely will not occur until Friday at Wrigley Field. He'll play third base when Boston starts lefty David Price on Tuesday, and he will serve as Atlanta's designated hitter in Boston on Wednesday and Thursday.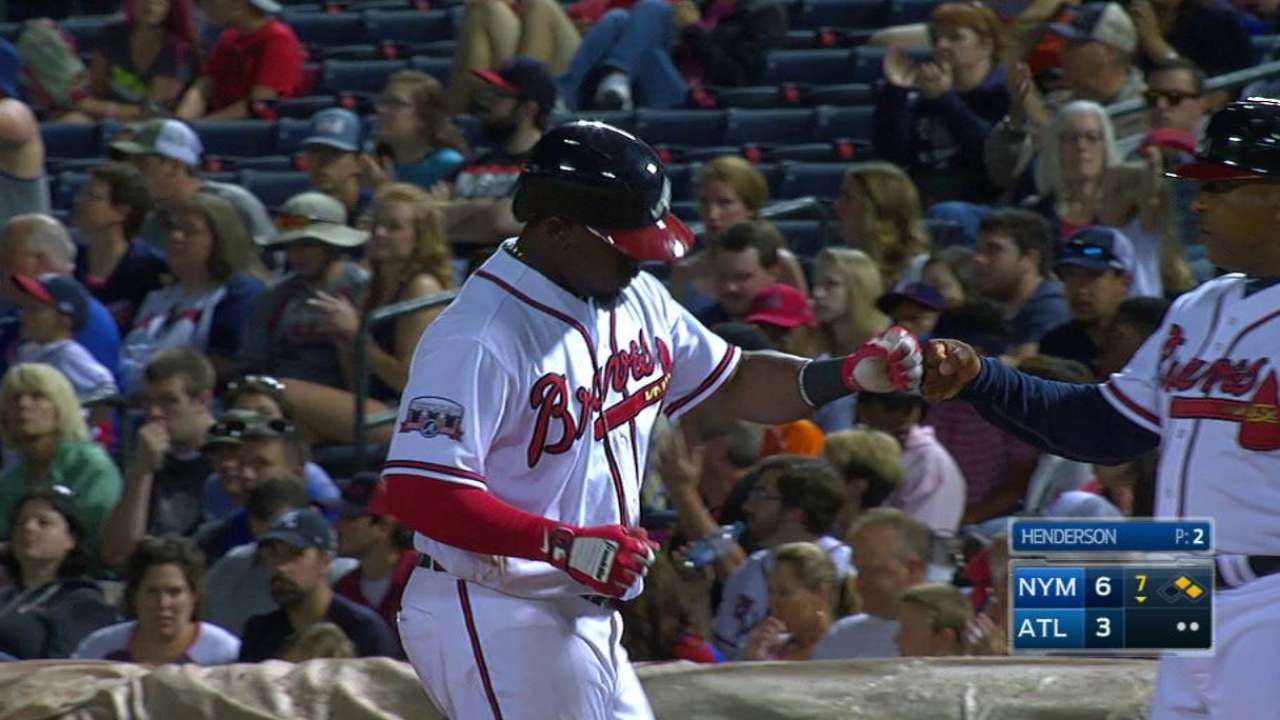 Garcia made seven starts for Atlanta in left field late last season, and he started to reintroduce himself to the position before Monday's batting practice. The 31-year-old Cuban entered Monday with a team-high .317 batting average and the dubious distinction of owning the second-worst fielding percentage (.874) of any player who has compiled at least 120 chances at third base since 1910.
"I want to be able to help any way I can," Garcia said through an interpreter. "That is my mentality right now. I feel the most comfortable at third base. So, to me, it would make the most sense to play third base. But I just want to play wherever the manager puts me."
By putting Garcia in left field against a right-handed starter, the Braves gain the opportunity defensively to upgrade at third base with the presence of Daniel Castro, Jace Peterson or Kelly Johnson.
When Garcia plays third base on those days when Peterson and Johnson are not in the lineup against a left-handed starter, Castro would likely man one of the two middle-infield positions and Francoeur will be the most likely left-field candidate.
The Braves could alter these plans when Ender Inciarte and Gordon Beckham return from their respective hamstring injuries. Inciarte's return, which could come during the first week of May, may simply lead to Mallex Smith returning to Triple-A Gwinnett.
Beckham's presence would at least give the Braves another right-handed-hitting option to play at third base if they end up choosing to play Garcia in left field on a more regular basis. But this option would cut into the opportunities provided to Francoeur, who entered Monday 7-for-16 against left-handed pitchers and 1-for-12 against righties.
Mark Bowman has covered the Braves for MLB.com since 2001. This story was not subject to the approval of Major League Baseball or its clubs.