Padres Social Hour: Buchter on experience in Majors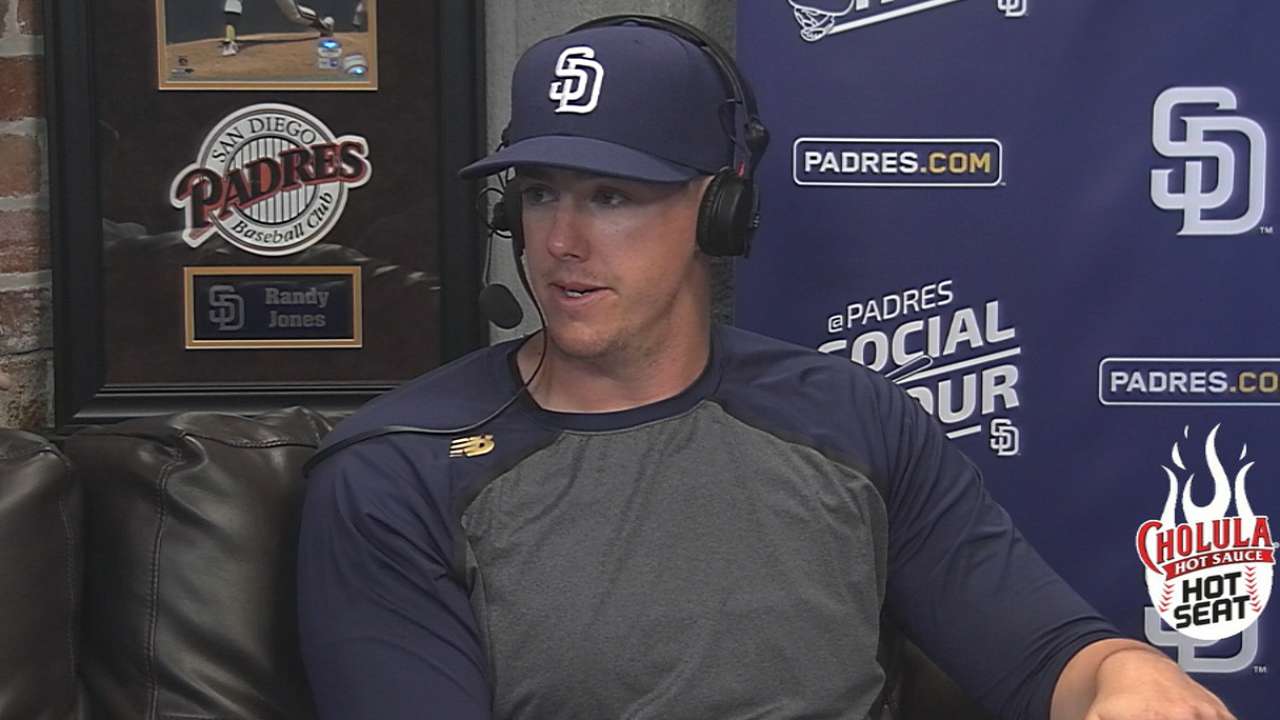 Before this season, Padres reliever Ryan Buchter had just a single inning of Major League Baseball experience to his name. Now, he's arguably San Diego's best arm out of the bullpen.
Check out the video above for how Buchter is handling his success, the reasons behind it, and how -- even after all these years -- what happens in the bullpen stays in the bullpen.