Buxton, Kepler sent to Triple-A by Twins
D. Santana returns from DL (hamstring); Meyer recalled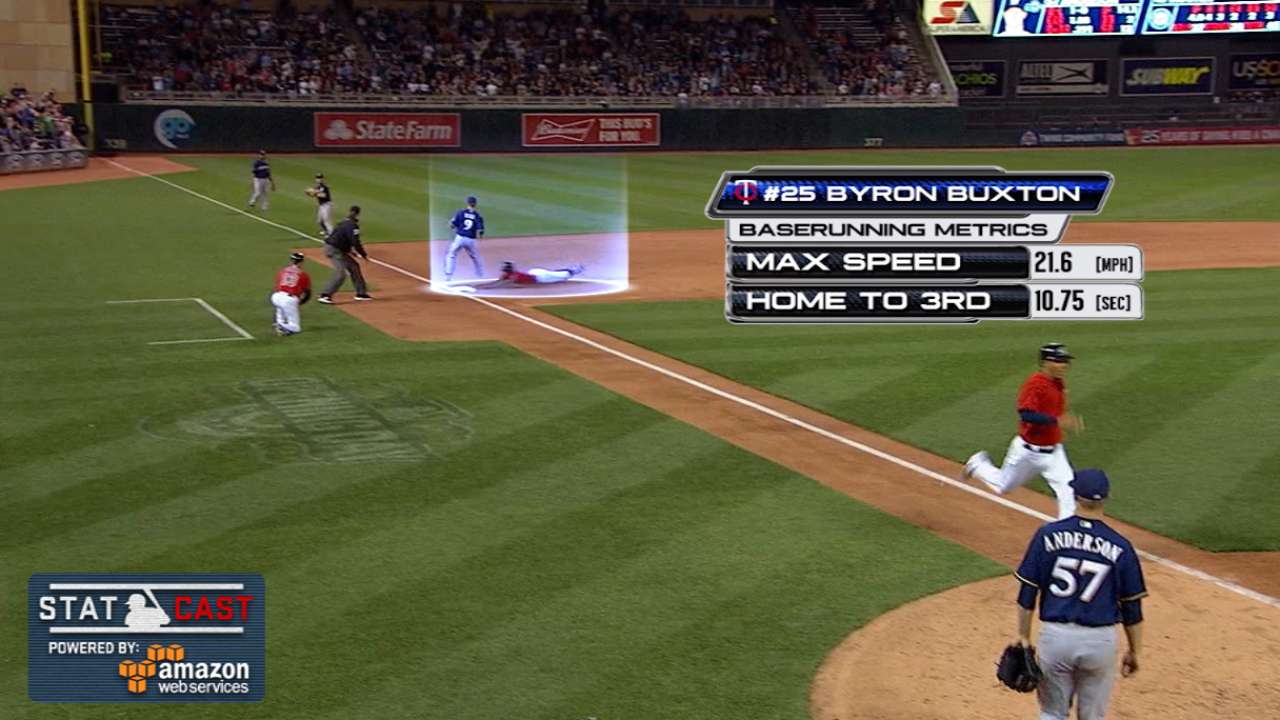 MINNEAPOLIS -- Two of the Twins' top youngsters are heading back to the Minors.
The Twins optioned outfielders Byron Buxton and Max Kepler to Triple-A Rochester on Monday. Utility man Danny Santana was reinstated from the 15-day disabled list, while right-hander Alex Meyer was recalled from Triple-A. Additionally, the Twins announced veteran outfielder David Murphy, who hit .194 in 10 games at Triple-A, exercised an out clause in his contract and is a free agent.
Buxton, one of the game's most tantalizing young players who entered the season ranked as the No. 2 overall prospect by MLBPipeline.com, struggled offensively in the season's early going. Buxton, 22, had just seven hits in 45 at-bats with a .156/.208/.289 slash line in 17 games. He struck out 24 times in 49 plate appearances, drawing two walks.
"He's one of my favorite people around here in terms of what he brings," Twins manager Paul Molitor said. "He's a very humble young man with an extremely talented gift set. We've tried to exhibit patience, but it got to the point where it started to affect him a little bit, and that's the last thing we want to have happen, is for him to lose confidence. With the talent and the speed he has, he needs to learn to put the ball in play more."
Kepler, the club's No. 2 prospect, also struggled, hitting .167/.286/.333 with just two hits, both doubles, across 12 at-bats in nine games. But the Twins want him to get consistent playing time in Rochester.
"He didn't get a chance, and partly it was the way things unfolded with [Oswaldo] Arcia having his resurgence there for a few days," Molitor said. "I think [Kepler] needs to play, and sitting around here isn't doing him any good."
Santana returns to the Twins after missing 14 games with a right hamstring strain suffered April 9 at Kansas City, while Meyer posted a 1.04 ERA in three games (two starts) for Rochester. Santana is expected to see time in center field in Buxton's absence, while Meyer gives the Twins a power arm in the bullpen after Sunday's 6-5 loss to the Nationals in 16 innings.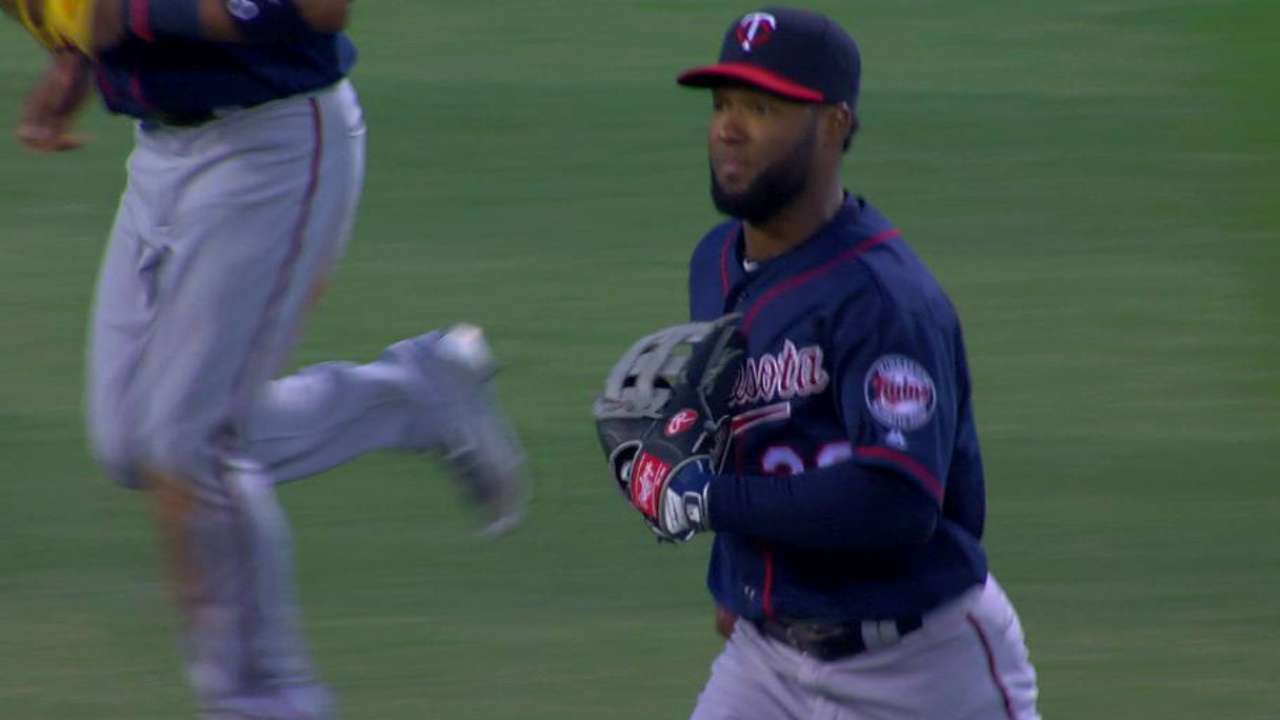 Santana brings versatility, as he can also be used at third base with Trevor Plouffe on the DL. But he is also Minnesota's top option in center with Eddie Rosario also set to see time there.
"I'm able to run 100 percent right now, so I feel good about it," Santana said through interpreter Carlos Font. "The most important thing for me is to try to get on base so everybody behind me can help me score. Because we need runs."
Meyer, ranked as the club's No. 11 prospect, served as a starter with Rochester, racking up 19 strikeouts against four walks in 17 1/3 innings. He was scheduled to start Monday, but he'll pitch in long relief with the Twins.
"I was throwing all my pitches for strikes and getting that strike one, which changed the at-bats," Meyer said. "Not walking guys was huge. And when I got to three balls, which wasn't often, I was confident I could use my fastball to get by somebody or get weak contact."
Rhett Bollinger has covered the Twins for MLB.com since 2011. Read his blog, Bollinger Beat, follow him on Twitter @RhettBollinger and listen to his podcast. This story was not subject to the approval of Major League Baseball or its clubs.