Stanton sacó una bola del AT&T Park durante las prácticas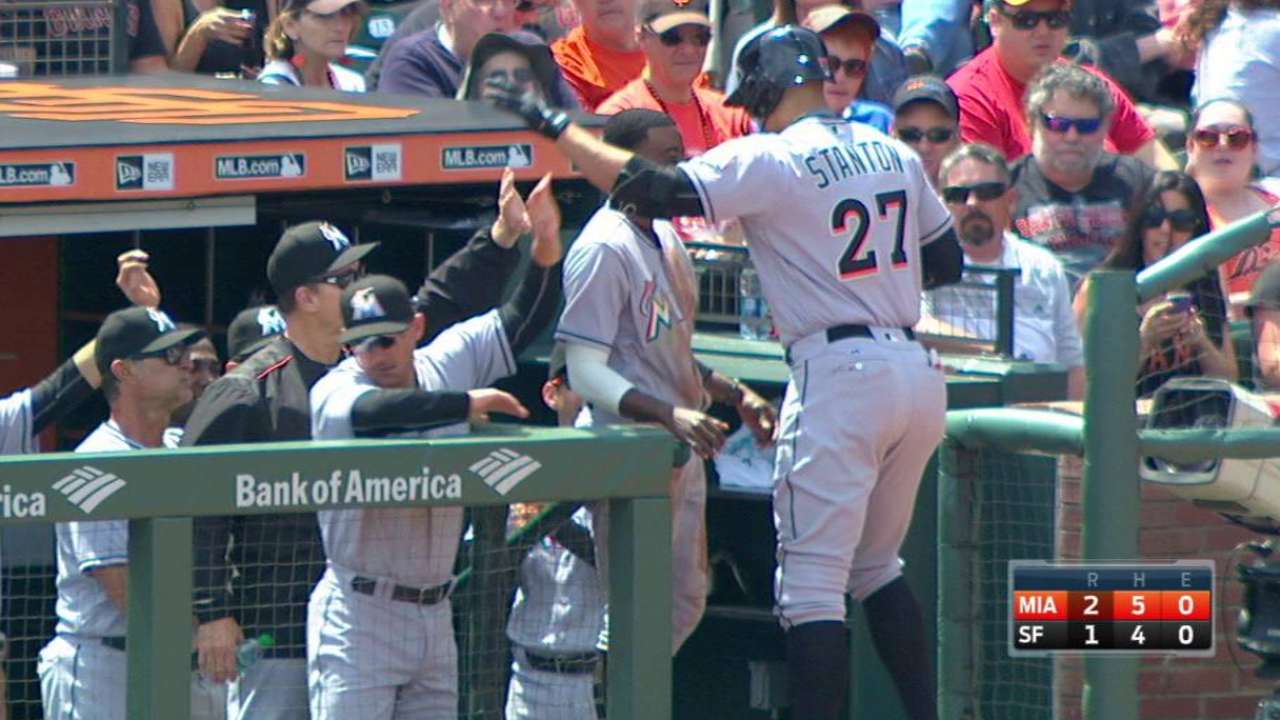 Giancarlo Stanton llevaba días sin volarse la cerca y en lugar de arriesgarse a que el mundo se olvidara de lo lejos que es capaz de mandar una bola, el domingo el cañonero sacó un pitcheo del AT&T Park durante las prácticas de bateo:
Sí, Stanton se fue pa' la calle - literalmente. Un guardacoches fue quien encontró la bola:
This is parking lot attendant Nathan Cox. That is a baseball that Giancarlo Stanton hit out of the ballpark in BP. pic.twitter.com/zhl4R5QnTb

— Andrew Baggarly (@extrabaggs) April 24, 2016
Igual como lo hizo durante las prácticas, Stanton decidió darle con todo a otra bola durante el juego, ya que en cuarto inning, puso a los Marlins arriba con un jonrón solitario:
Eso debe de servir para despejar cualquier duda.