MLB.com Columnist
Jon Paul Morosi
Lindor envisions amazing Classic for Puerto Rico
Tribe SS excited to team up with Astros' Correa, intriguing names who could be on roster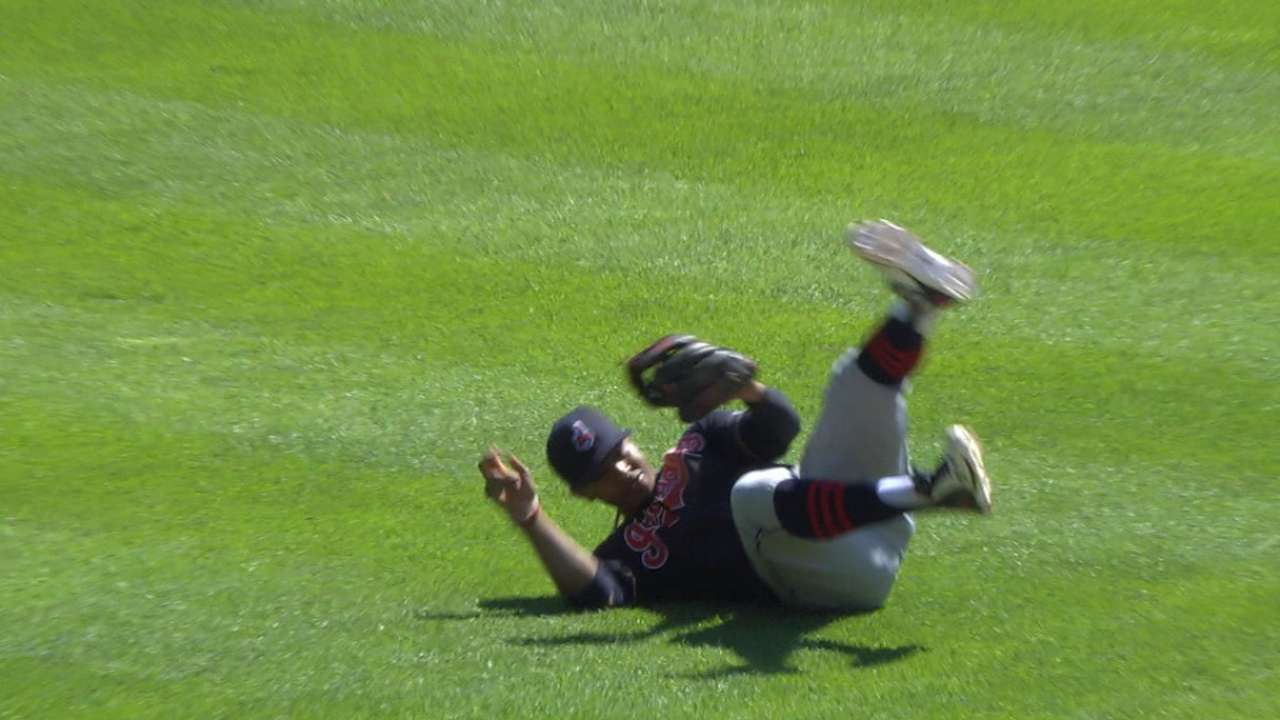 DETROIT -- Francisco Lindor is 22 years old, the same age as young men and women walking around college campuses in caps and gowns at this time of year. He'd match any commencement speaker's definition of accomplishment and ambition: one of the best two-way shortstops on the planet, an emerging spokesman for Major League Baseball's Reviving Baseball in Inner Cities (RBI) program and the youngest No. 3 hitter in the Major Leagues not named Carlos Correa.
So Lindor is busy. Yet a couple hours before his Cleveland Indians opened a series Friday in Detroit, he welcomed questions about a tournament that's more than 10 months away.
• World Baseball Classic coverage
Lindor, like many in Puerto Rico, has been been fixated on the 2017 World Baseball Classic since his homeland's surprise run to the 2013 Classic championship game. Lindor was 12 when he attended the 2006 Classic at San Juan's Hiram Bithorn Stadium, about 20 miles from his family's home in Caguas. Now he dreams of being on the same field in March, turning double plays with Correa, the 21-year-old dynamo and fellow standard-bearer for baseball's resurgence on the island.
"It gives me chills," said Lindor, who moved to Florida before eighth grade and attended high school at Montverde Academy near Orlando. "I love Puerto Rico. I can't wait to play in front of that crowd. It's going to be the first time I've played in Puerto Rico since I was probably 14, 15 years old. I'm looking forward to that moment. I'm looking forward to the drums. I'm looking forward to people screaming.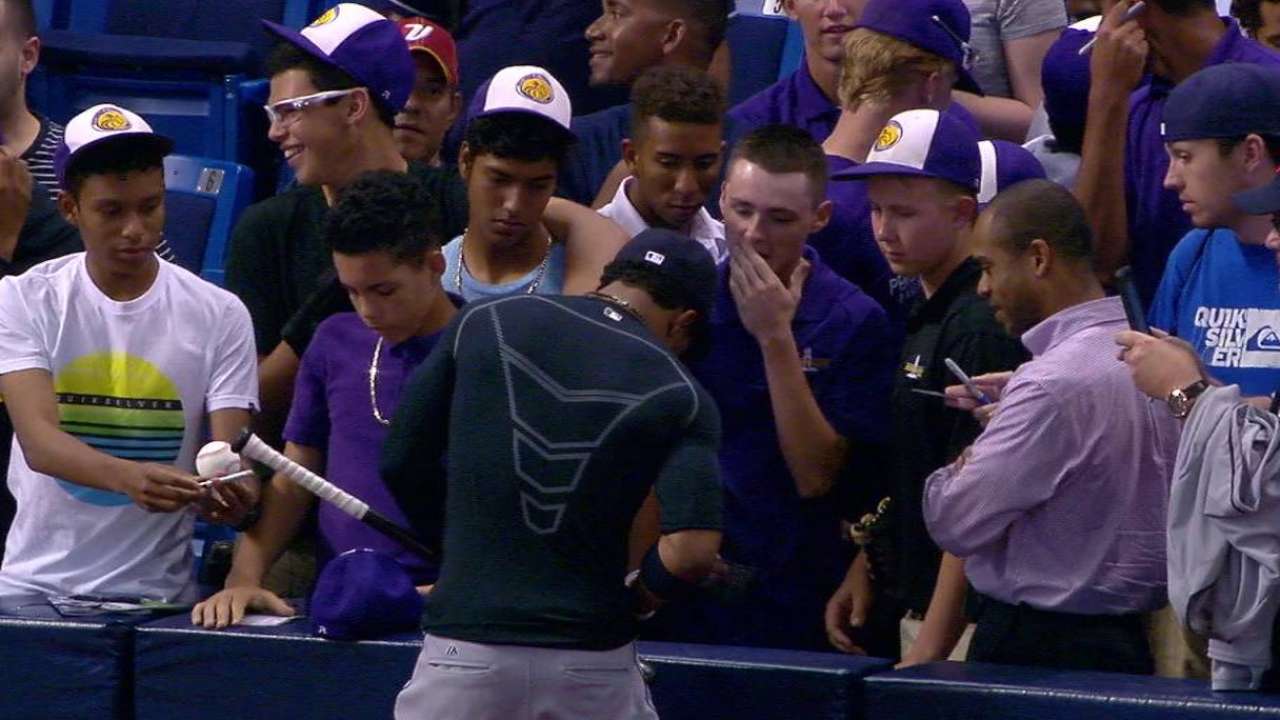 "Latin baseball -- the way the fans get in Puerto Rico, it's kind of like soccer games here in the States. The soccer fans here are a little more outgoing than baseball fans. We've got great [baseball] fans [in the U.S.], but the way that soccer is played ... They bring drums. They get a little crazy. That would be the comparison. The fans in Puerto Rico, they love the drums."
Next spring, the cacophony will herald a singular moment in Puerto Rican baseball history: MLB scouts have spent more time on the island in recent years, drawn back by improving talent at the youth levels. In Correa and Lindor, baseball has generational stars around whom to market the sport -- in Puerto Rico and on the U.S. mainland. And Puerto Rico is expected to have its best Classic roster yet, possibly augmented by U.S.-born players of Puerto Rican ancestry.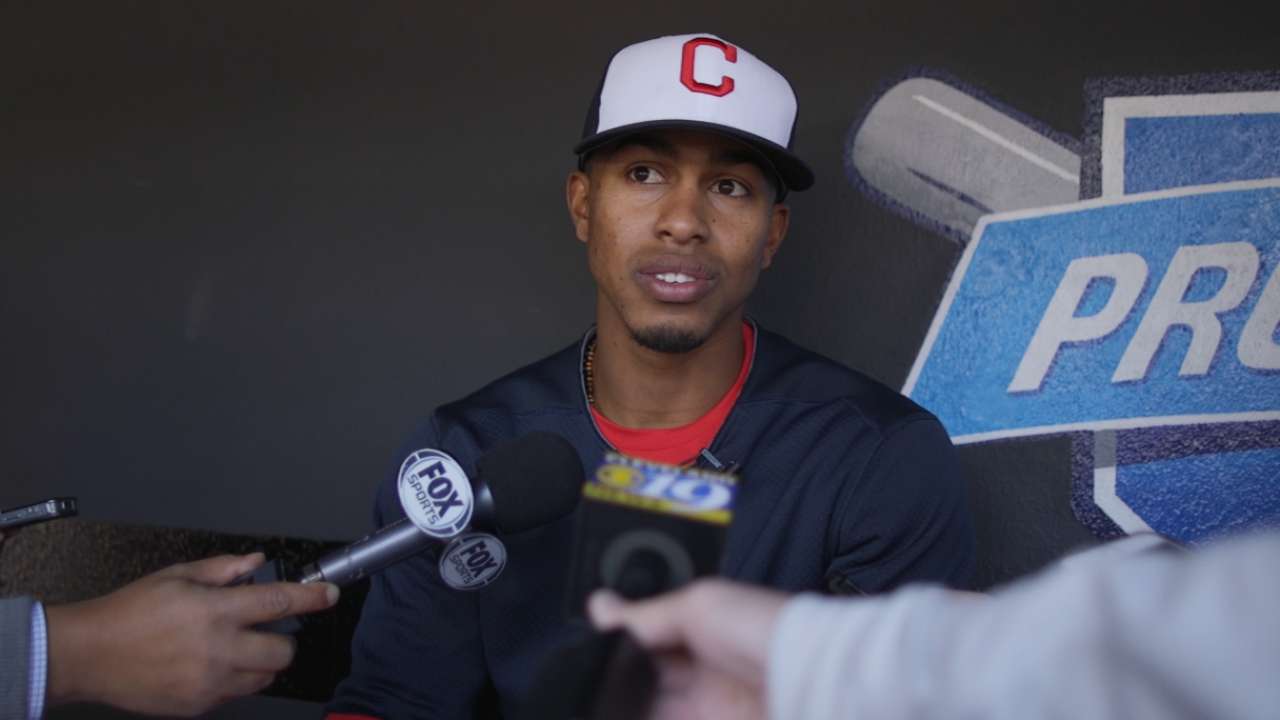 Outfielder George Springer -- Correa's teammate with the Astros -- has decided that if he plays in the 2017 Classic, he will do so for Puerto Rico. Rockies MVP-caliber third baseman Nolan Arenado and Blue Jays ace Marcus Stroman are eligible to represent Puerto Rico, too. (Chicago Cubs ace Jake Arrieta has Puerto Rican heritage, but he is undoubtedly very high on Team USA's wish list.)
"If they decide to play for us, the fans are going to support them," said Lindor, who, like Correa, was too young to be a serious candidate for the 2013 Classic team. "They wouldn't say, 'Oh, he's less of a Puerto Rican [than others on the team].' The fans are going to support them and be all for it."
Lindor returned to Puerto Rico during the offseason, as he does every year, and is aware of concerns on the island surrounding the Zika virus. The MLB Players Association issued a statement last week, saying it is concerned for the health of players and their families ahead of a two-game series in San Juan next month between the Marlins and Pirates in honor of Roberto Clemente.
"I hope they play those games," Lindor said. "It would be good for Puerto Rico. I'm sure MLB is going to do whatever it takes to look out for us, for the players.
"I haven't been fully knowledgeable on that topic, but I hope they play the games. MLB is going to look out for us, and the players' union is going to look out for us. In my family, no one has had a case of Zika. Hopefully it stays like that and we can take care of it."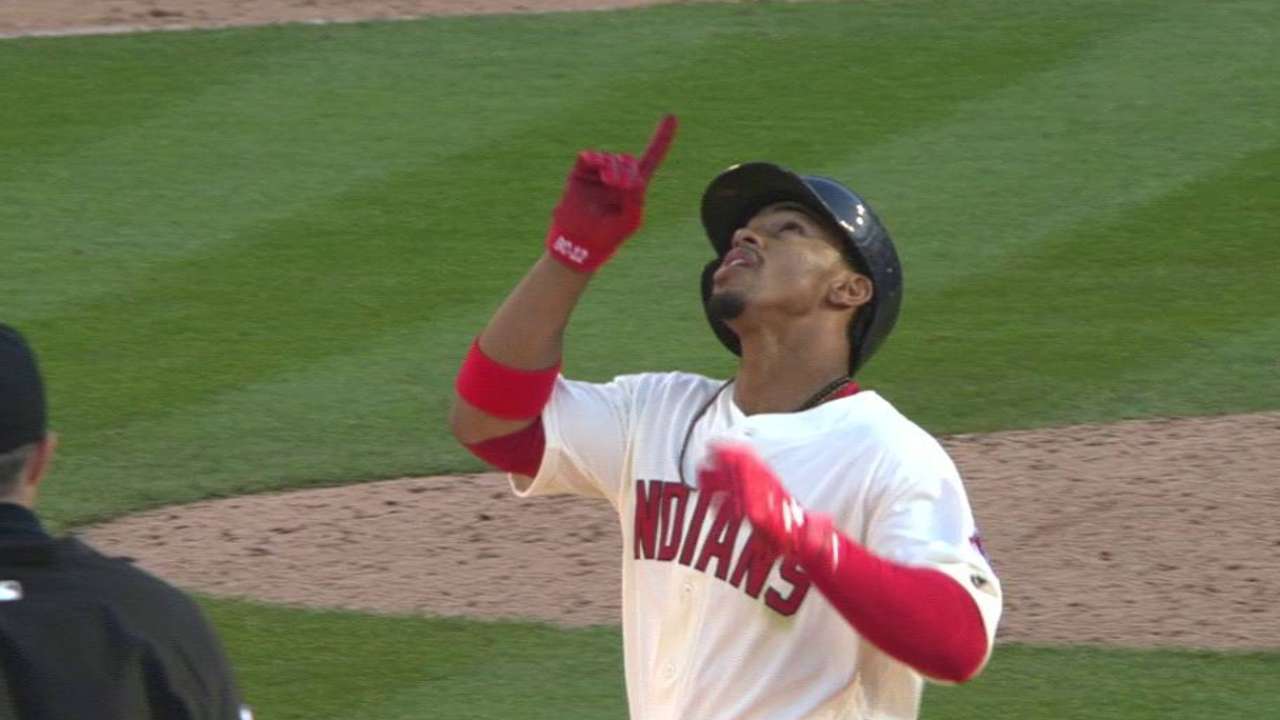 Lindor remembers how he watched the Alomar brothers and the Molina brothers as a child in Puerto Rico and "wanted to be on TV" like they were. Some in Caguas -- and a number of baseball evaluators -- weren't sure that would happen for Lindor, mostly because of his stature. He's generously listed at 5-foot-11.
"I don't live with anger, I don't walk around with anger, I hold no grudges, but there are things I'll never forget," Lindor said. "Things people said, things I saw, things that I read -- I'll never forget them. And I'm going to do whatever it takes to make sure I prove them wrong."
Lindor remembers one comment in particular that had nothing to do with his height: By his own admission, he lost interest in schoolwork as a seventh grader in Caguas. After one particularly poor test score, Lindor's teacher asked what had happened. He answered that he didn't feel like studying and wanted to go to another school.
Her reply stung: You'll never be someone in life.
"I'll never forget it," Lindor said. "I don't hold anything against her. I just looked at her and said, 'OK.' I stayed quiet. But to this day, that still haunts me. I just said to myself, 'I'll be someone one day. One day, I'll be somebody.'"
So ... has that happened yet?
"No," Lindor said. "I've got a long way to go ... I mean, I'm someone. I'm Francisco Lindor. But I feel like I've got a long way to go. A lot of hard work, and a lot of time, needs to be spent on the field, in the gym and off the field helping others. The work is not only done on the field or in the gym. You've got to help others and give back. Giving back is as big as the game, if not bigger."
That includes the Lindor Smile Squad program at Progressive Field in Cleveland, established to benefit children and adult athletes with disabilities. And in the spring, he's poised to play a prominent role for the national team of Puerto Rico's pastime. The biggest question between now and then is whether Lindor (eighth overall pick in the 2011 MLB Draft) or Correa (first overall in '12) will be the team's primary shortstop.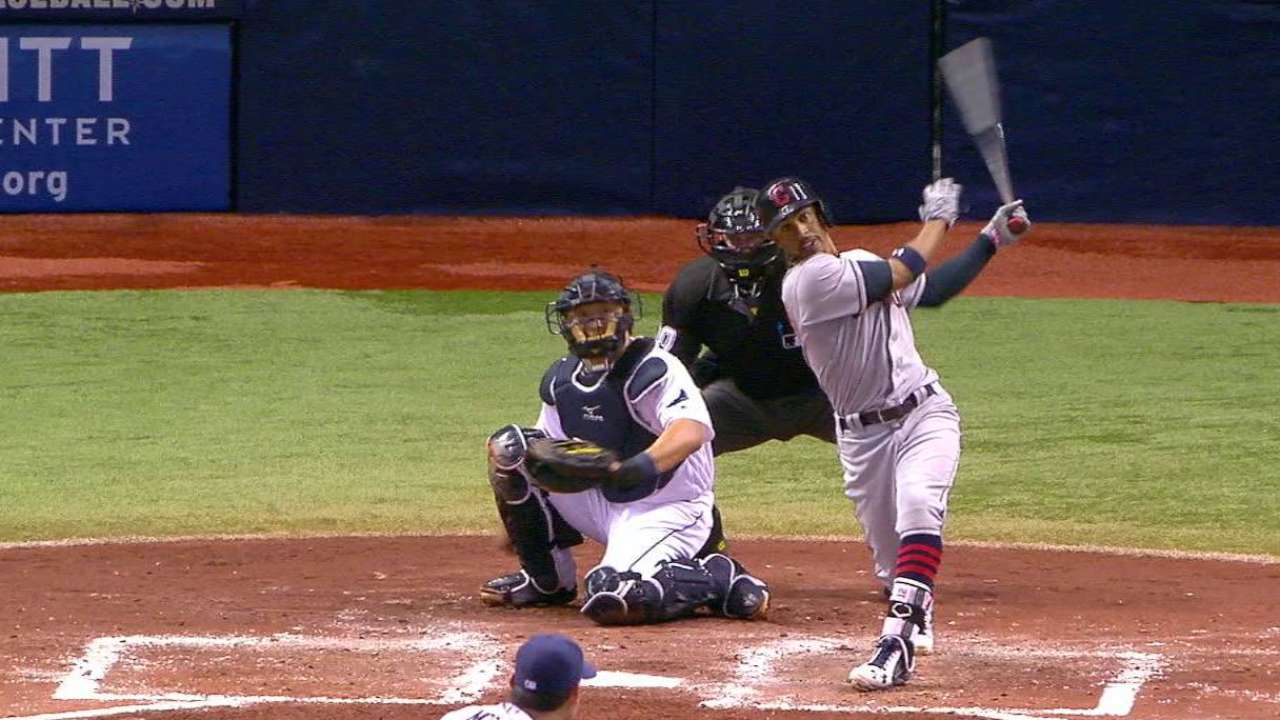 "I met Carlos my senior year in high school," Lindor said. "We talk. He's a great guy. His family is awesome. He comes from a great place. He knows what he wants in life. He's going to accomplish a lot of things in life that are going to be big, and I'm looking forward to seeing all those things.
"People are always going to make comparisons [between us]. That's fun for fans, fun for media. There's always going to be the argument in the barbershops. Who is better? Who should I play for? It's good.
"We're completely different players. He's more of a power guy. He's going to drive the ball a lot more, hit more home runs than me. I'm more 'catch the ball, get on base, move runners, do whatever it takes to win.' He's doing the same thing -- whatever it takes to help his team win -- but he has leverage in his swing. His frame allows him to hit more home runs. I'm not a power hitter. I'm not. I've got to make sure I'm on base, catching the ball."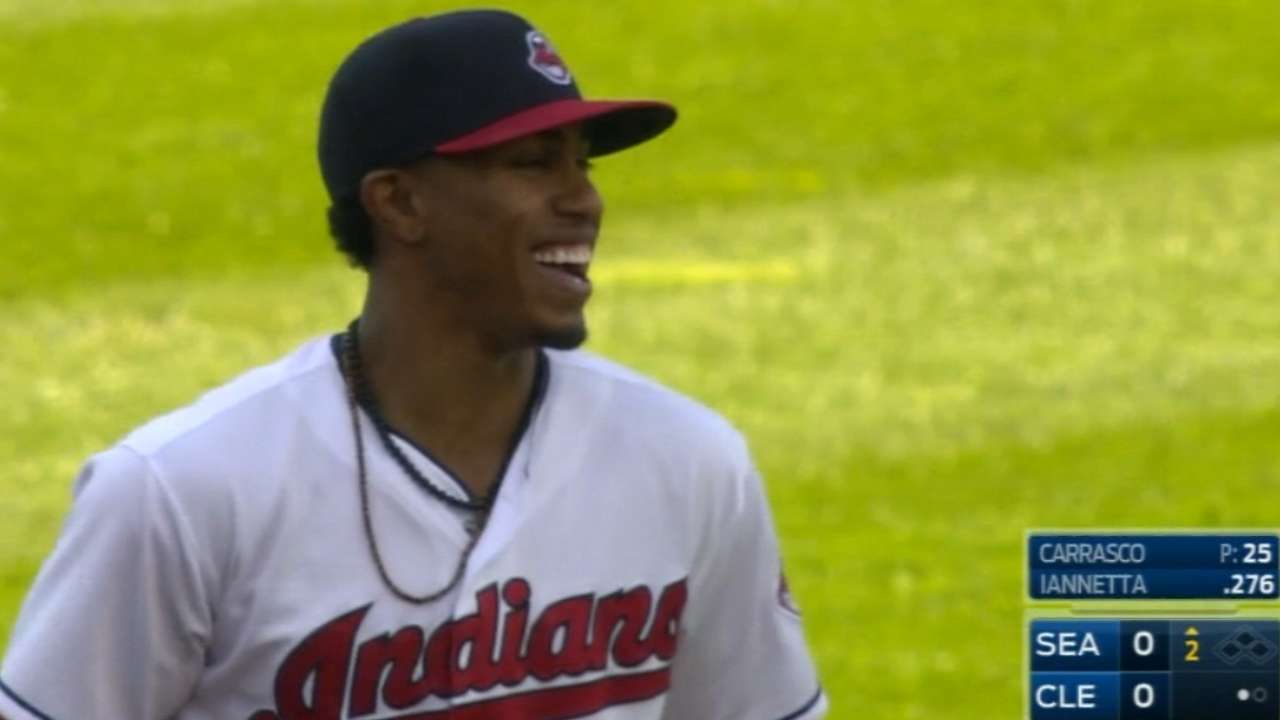 Team Puerto Rico manager Edwin Rodriguez will decide who plays (and bats) where next spring. Interestingly, Rodriguez managed Lindor for the Indians' Double-A affiliate.
"Tough decision for Edwin -- good luck," Lindor said, laughing. "It'll be up to him. If he decides I'm going play short, I'll play short. If he decides Correa's going to play short, he'll play short. If he decides we're going to take turns, we'll take turns. Whatever's best for the team, he'll make that decision. Either way, I just want to play for Puerto Rico.
"We've got great players, and the best thing about it is the pride. We all have pride in Puerto Rico. We all want to do it."
And if they do, perhaps a certain seventh-grade teacher will think fondly of a former pupil who became someone.
Jon Paul Morosi is a national columnist for MLB.com. This story was not subject to the approval of Major League Baseball or its clubs.