MLB's top GIFs show Puig's sensational play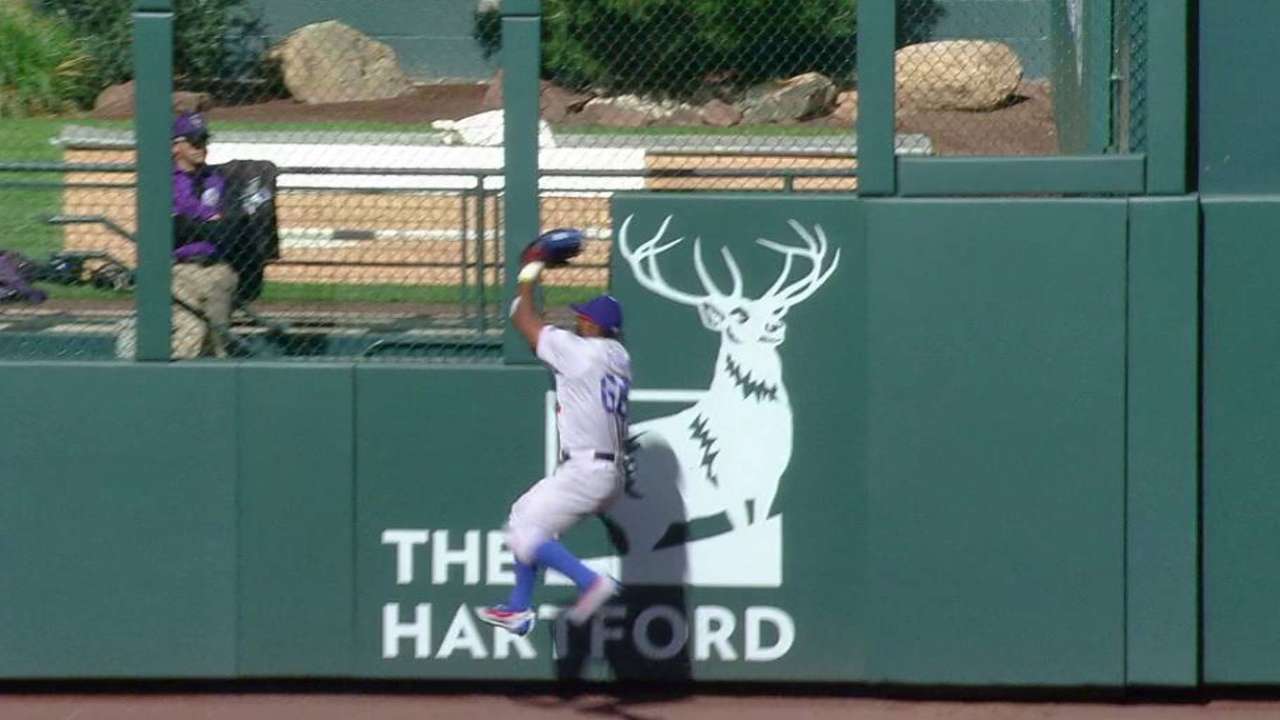 Here are the Top 7 GIFs of the day, courtesy of @MLBGifs.
1. Puig catches and crashes into the wall
Another day, another game, another example of Yasiel Puig going all out for a ball and yet another amazing play.
2. Gomez snaps the bat over his leg
Houston's Carlos Gomez was frustrated Sunday, going 0-for-5 with three strikeouts vs. the Red Sox.
3. Sad Cervelli
Don't be too bummed for Francisco Cervelli. He got over it quick, with a pinch-hit and his Pirates rallying to beat the D-backs in 13.
4. Bryce's clutch pinch-hit homer with fans bowing down to him
Sure, Bryce Harper's the reigning National League Most Valuable Player Award winner, but a game-tying pinch-hit homer in the ninth for his ninth long ball with a week left in April? That's ridiculous.
5. Bryce OMG moment in the dugout
Harper going nuts for his Nats is no surprise, not when their 16th-inning win over the Twins might not have happened without his blast in the ninth.
6. Brett Lawrie on the bullpen phone
Pssst! Hey! Bullpen! It's me, Robin Ven ... uh ... Brett Lawrie! Get somebody up quick!
7. Toronto fan takes ball from girl and drops it (on purpose)
Dropping a baseball from the stands onto the field and apparently not caring about it ... the new relationship-builder, Toronto-style.
Doug Miller is a reporter for MLB.com. Follow him on Twitter @DougMillerMLB. This story was not subject to the approval of Major League Baseball or its clubs.