What's Next: Memorable April winds down
Harper looks to keep mashing as Arrieta follows up second no-hitter
Was it a coincidence that voting for the 2016 All-Star Game launched on Sunday, not long before Bryce Harper launched a pinch-hit home run in the bottom of the ninth inning to tie a game?
Maybe. Then again, it could just be the fact that the magic of Major League Baseball is happening every inning, and what's next in the week ahead is a rousing final seven days of the first month of the season. Yes, we're still in the midst of an April that will be impossible to forget, but we're also steaming right ahead toward the first day of May, inching ever closer to the drama of summer and the grand stage of October.
• Cast your Esurance All-Star ballot for #ASGWorthy players
Harper's majestic blast against the Twins on what was originally supposed to be his off-day continued an otherwordly run for the defending National League Most Valuable Player Award winner that figures to keep going this week as his Nationals, who hold the best record in the Majors at 14-4, headline a home series against the Phillies and a road series against the Cardinals.
"What he's doing is pretty special," Nats left fielder Jayson Werth said. "He's really coming into his own. He's arguably one of the -- if not 'the' -- best players in the game."
Harper enters the week with nine home runs, 23 RBIs and 10 walks. He's clearly been one of the stories of April with plenty of momentum toward May.
But he's hardly the only one.
Take Jake Arrieta. His no-hitter Thursday night in Cincinnati was the first one of the 2016 season, and the Cubs right-hander, who happens to be the reigning NL Cy Young Award winner, should get the chance for an encore on Wednesday night at home against the Brewers. Opposing hitters and fans know quite well at this point that Arrieta is no '15 fluke, nor does he appear to be an April mirage.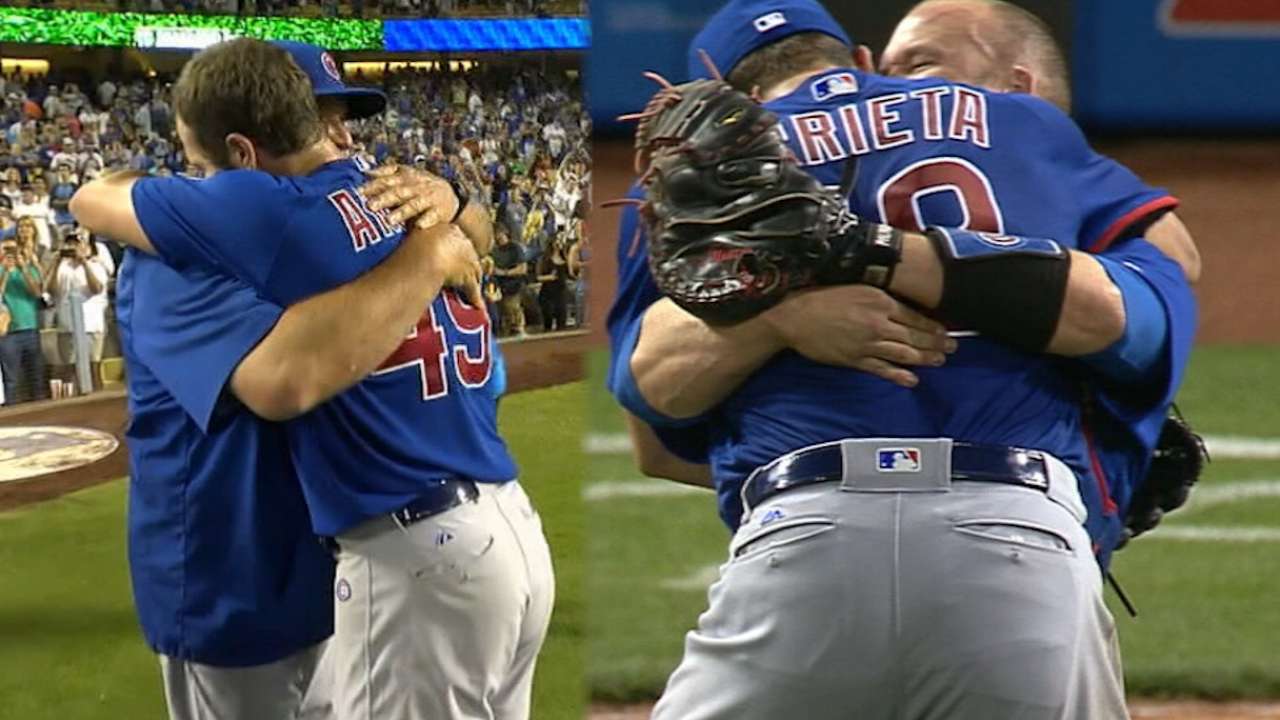 Arrieta's just the real deal, period, with numbers that defy logic. He's 20-1 with an 0.86 ERA over his past 24 starts dating back to June 21 of last year. He's thrown two no-hitters in that time, and he said he thinks he can throw another.
"I think I'll be in these positions again, but you have to realize it takes one broken bat or a guy putting a really good swing on a ball and hitting a gapper, so it's tough," Arrieta said after Thursday's masterpiece. "So many things have to go right. I think I'll have my opportunity again."
OK, OK. Maybe it won't happen this week, but it wouldn't be totally surprising, would it?
April has had its share of surprising storylines that will carry over into May in the week ahead.
One of those is the literal "Story"-line in Colorado related to the sudden and striking emergence of Rockies rookie shortstop Trevor Story, who hit seven home runs in his first six Major League games and now has eight jacks in the still-very-young season.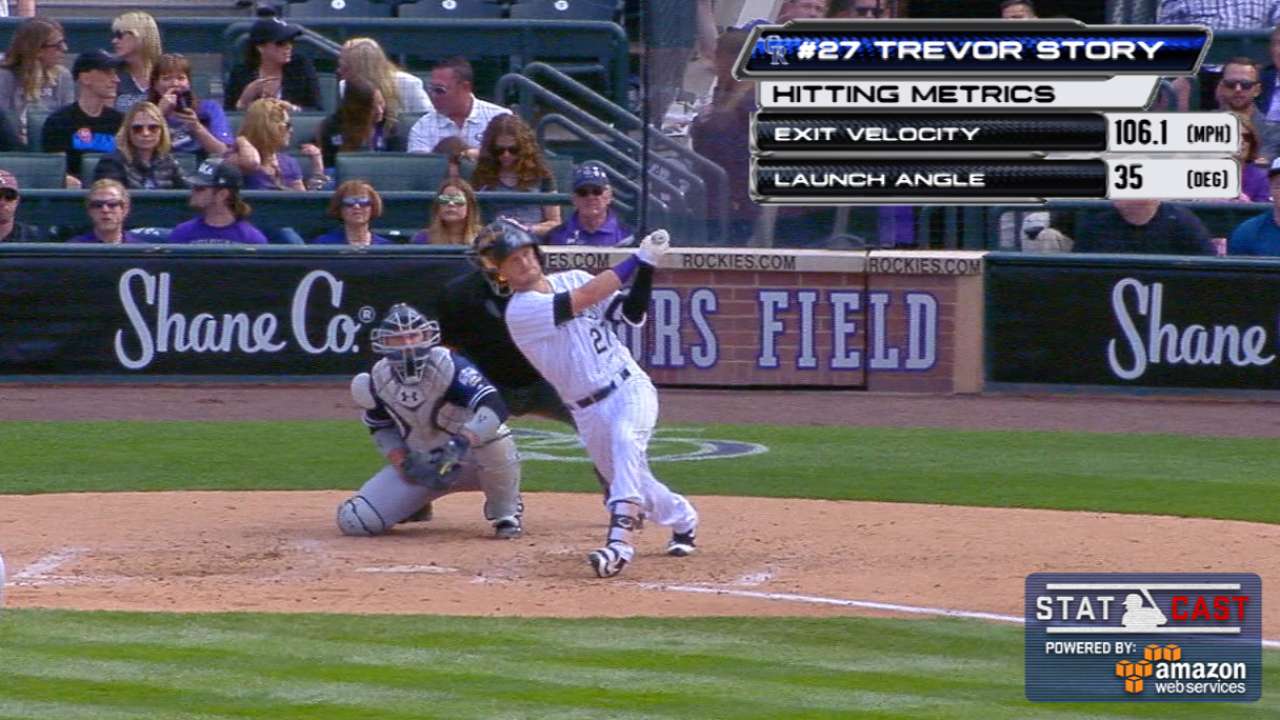 Colorado is hanging tight in the tough NL West, with a 9-9 record entering Monday. This week, the Rockies will have a packed schedule, with four home games against the Pirates and a three-game set against the division-rival D-backs in Chase Field.
Meanwhile, the week ahead will have brilliant bookends and a possible All-Star return in between.
Monday brings one of the best pitching matchups of the week, with the first-place White Sox and their ace left-hander, Chris Sale, trying to improve his spotless record to 5-0.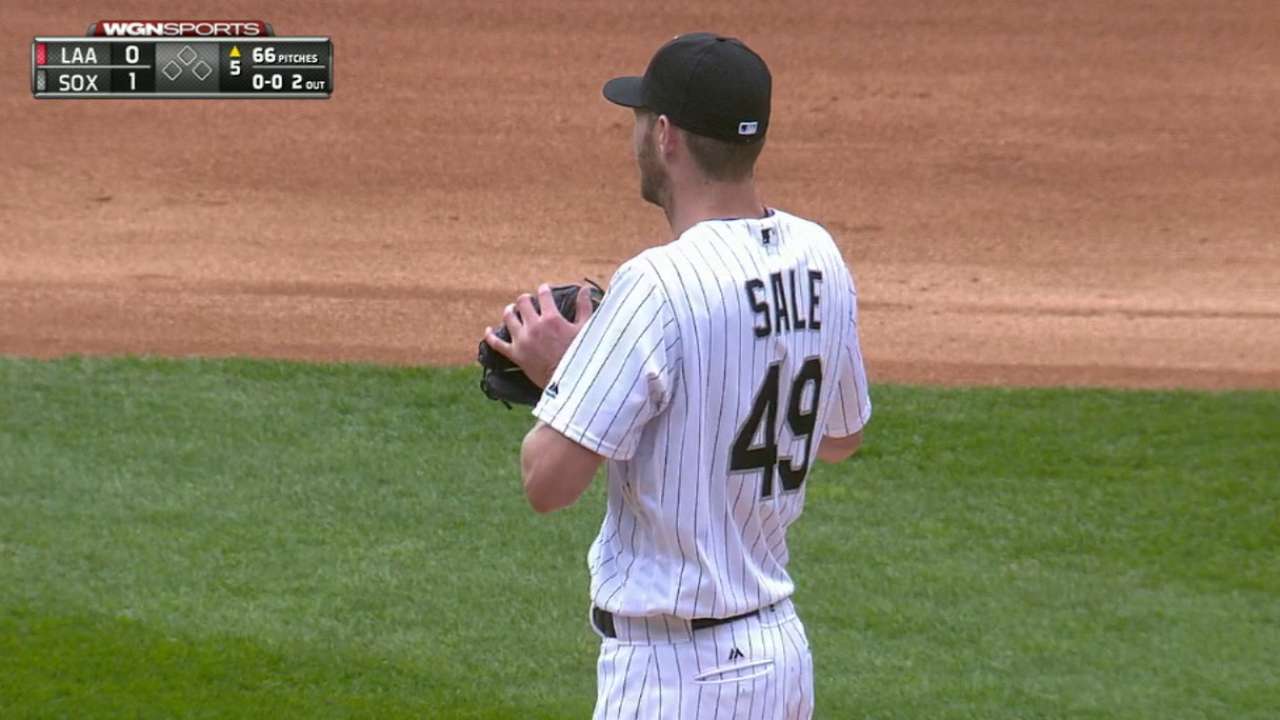 Sale will have a tough assignment against Toronto in Rogers Centre. Right-hander Marcus Stroman (3-0), whose Sunday start was skipped so he could get an extra day of rest to prepare for Chicago, should be ready to feed off the Canadian crowd as the Blue Jays, who won the American League East last year, look to assert themselves and move closer to the first-place Orioles.
And speaking of the AL East, one of the great all-time Major League rivalries will be renewed for the first time in 2016. The Yankees and Red Sox are set to meet for three games at Fenway Park beginning Friday night, with both clubs aiming to get on a bit of a roll heading into May.
The Indians were expected by many to contend in the AL Central this year, but that is a difficult task without star outfielder Michael Brantley. That could very well change this week.
Brantley, who is recovering from surgery for a torn labrum in his shoulder, an injury sustained while diving for a ball last Sept. 22, hasn't played an inning in 2016, but he is just about ready to go.
The news on Sunday indicated that "Dr. Smooth" has passed every test from a recent rehab stint, and he could be activated Monday. A happy return for Brantley could help lift the spirits of a team that just lost starter Carlos Carrasco (hamstring) to the disabled list.
"When we get to the ballpark, we'll sit and talk to him," Tribe manager Terry Francona said of the Brantley plan for Monday. "[We'll] meet with him and kind of assess what the next step should be or what we should do. But he'll have a down day [Sunday], which will be good for him after playing two [Minor League games] in a row.
"By all accounts, he's doing really well."
And so is baseball as April winds down this week. May, and with it even more Major League surprises, awaits.
Doug Miller is a reporter for MLB.com. Follow him on Twitter @DougMillerMLB. This story was not subject to the approval of Major League Baseball or its clubs.