Parra's excellent day at plate wasted in loss
Rockies outfielder goes 4-for-5 with 4 RBIs vs. Dodgers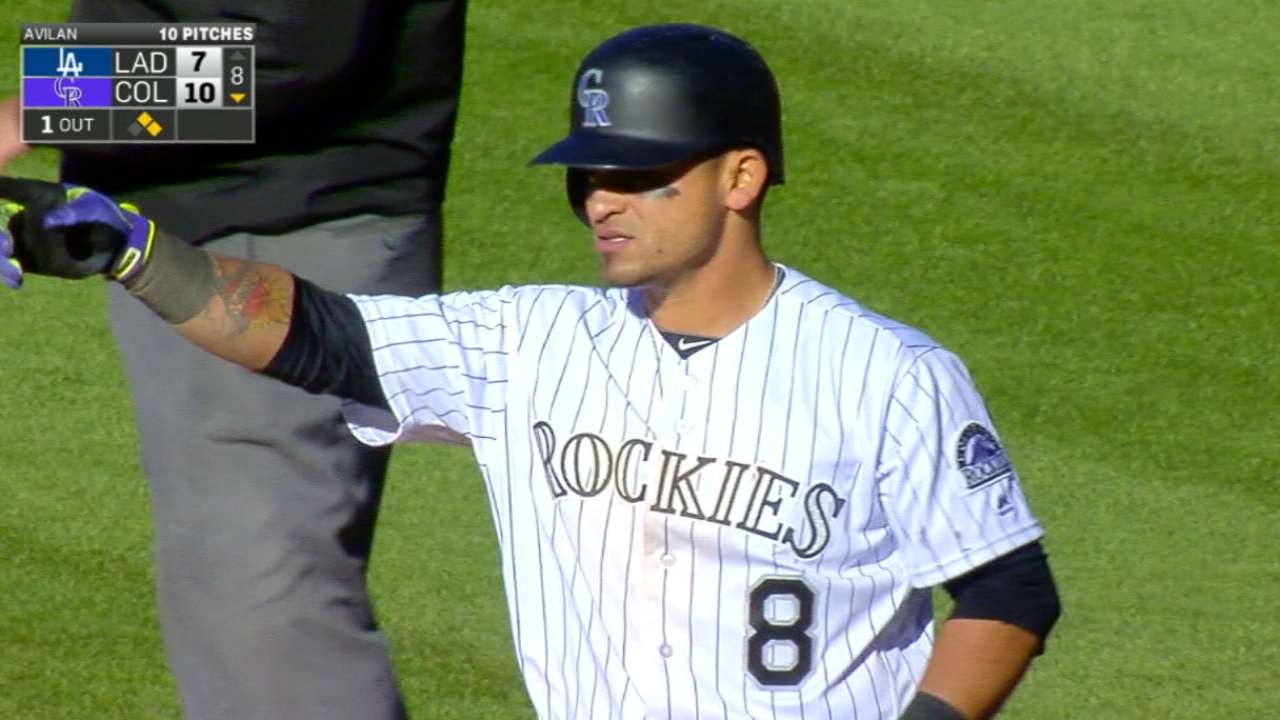 DENVER -- Rockies outfielder Gerardo Parra couldn't have thought that he would have a day like Sunday, yet finish it speaking in muffled tones.
Parra had four hits and drove in four runs. His last two RBIs came on a single toward the end of the Rockies' five-run eighth inning that gave them a three-run cushion going into the ninth. Yet, on a day when no lead was safe, that one certainly wasn't. The Dodgers scored five in the top of the ninth and walked away with a 12-10 victory at Coors Field.
"I felt happy," Parra said. "The game changed. That was a great moment. I had to think we made a win."
The Rockies overcame a 7-1 deficit, but not without much toil. Two runs would score on squeeze bunts, by pitcher Chris Rusin in the three-run fourth, and DJ LeMahieu in the sixth. After the LeMahieu bunt, the Rockies would load the bases with no outs in the sixth, but do no further scoring. Ben Paulsen struck out, Brandon Barnes popped to short right and Trevor Story, after an eight-pitch tussle with Dodgers reliever Pedro Baez, flied to right.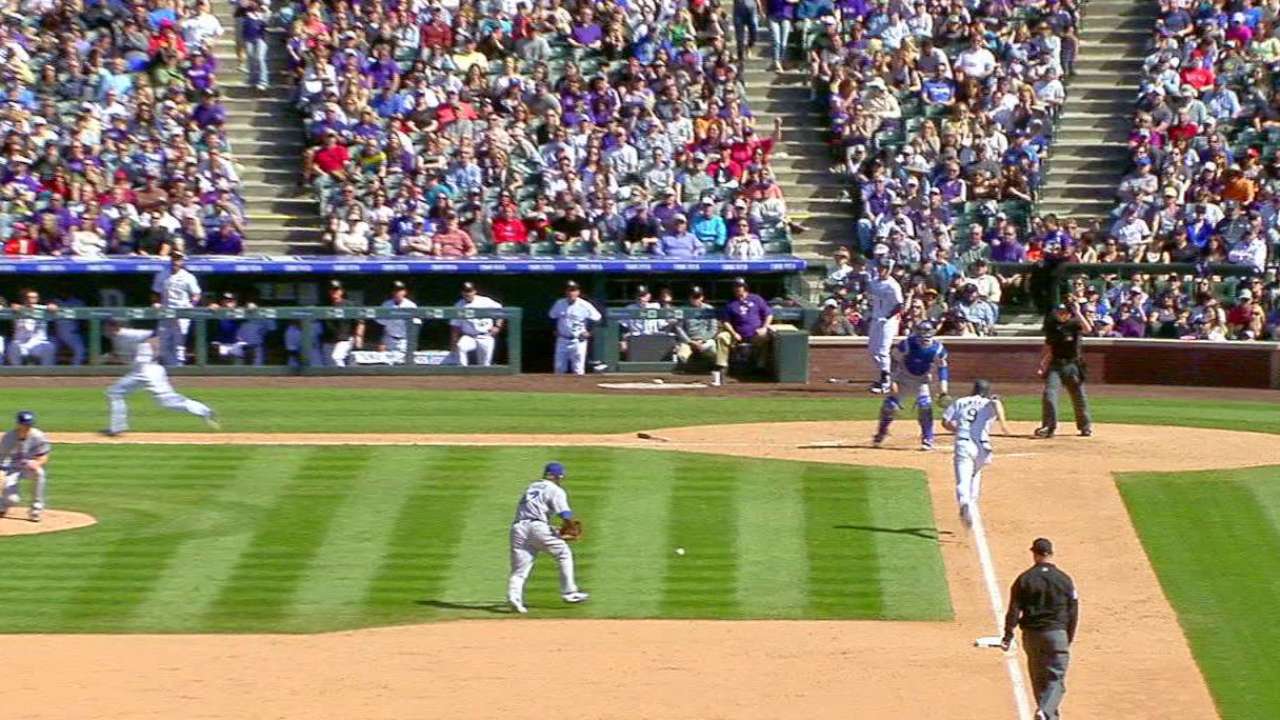 The Rockies were robbed of possible runs twice, on Yasiel Puig's crash into the wall to grab Barnes' fly to right in the fourth, and on Trayce Thompson's grab of Parra's liner that helped keep the Rockies' seventh scoreless.
But the Rockies still had enough to take a lead in the eighth when Carlos Gonzalez singled in a run, and another scored when Puig let the ball skid beneath his glove.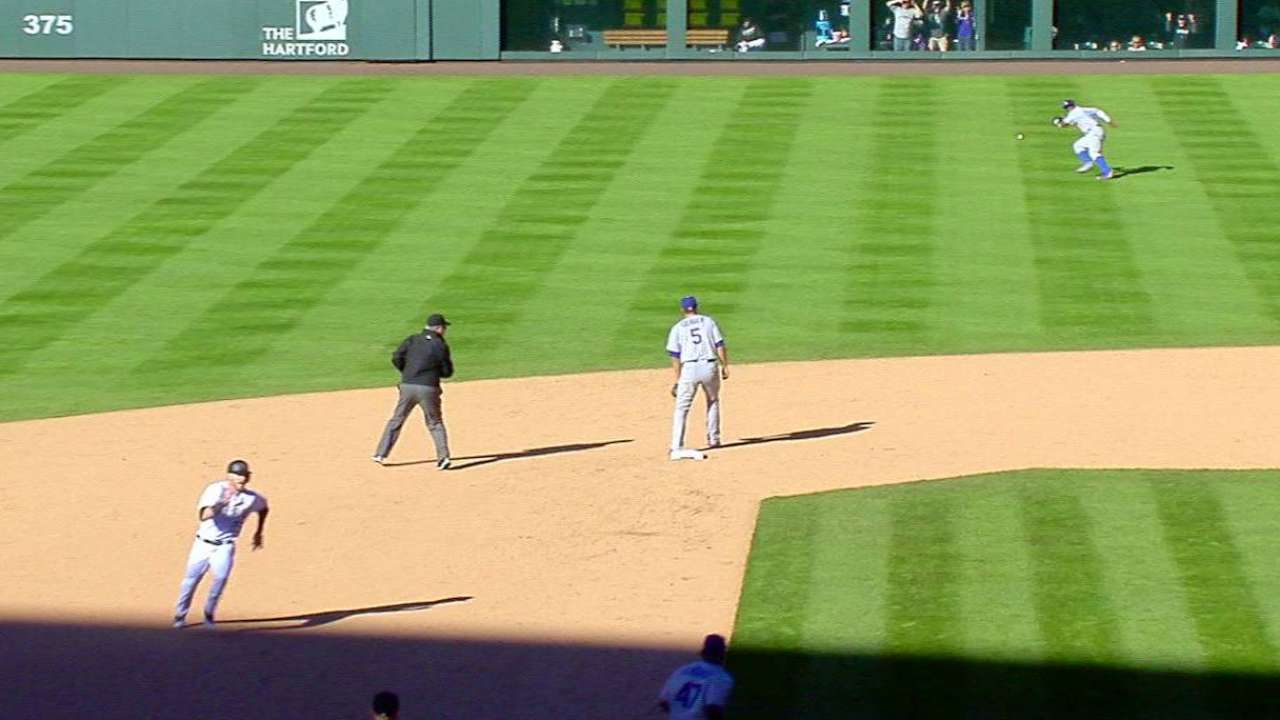 "I knew that when you stay positive, the game will always give you another chance," said Gonzalez, who flipped into the stands in right field foul ground in an unsuccessful attempt to grab a Yasmani Grandal foul ball in the top of the ninth.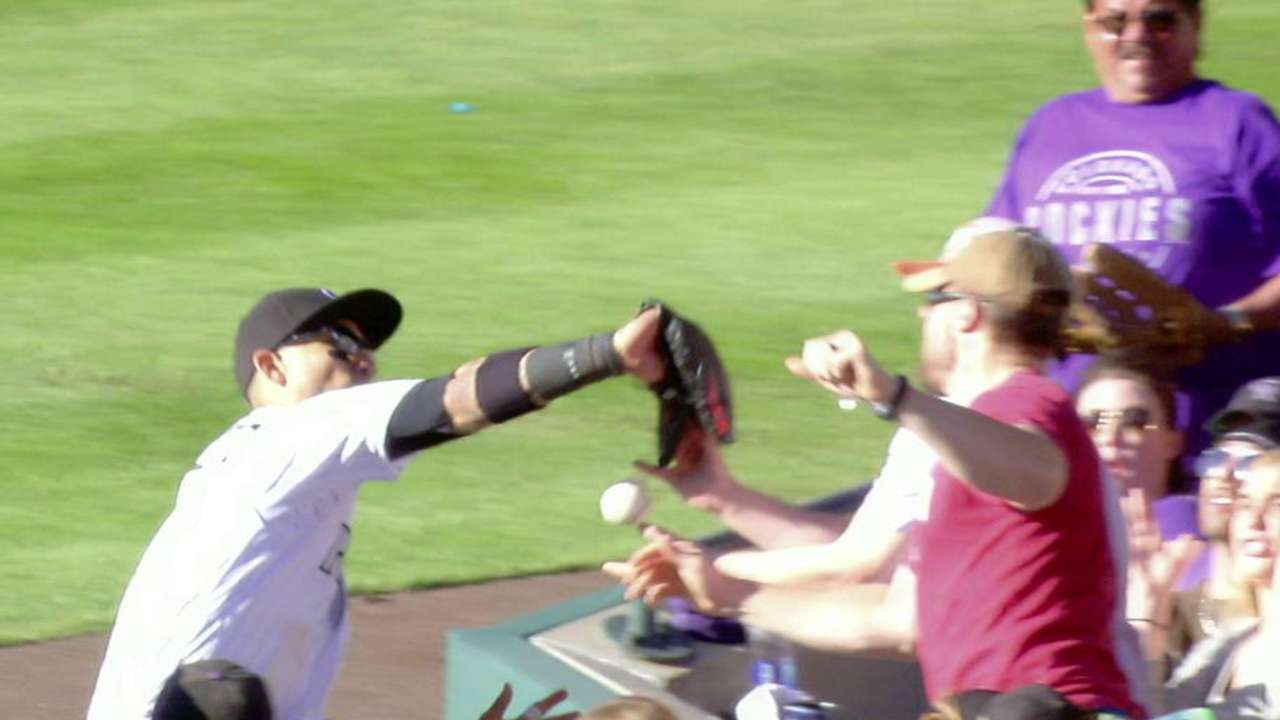 "Our guys have been playing like that all year," manager Walt Weiss said. "They're doing whatever it takes. Unfortunately it's a tough one today."
The reason it was so tough was pitching in the beginning, with Jordan Lyles coughing up seven runs (five earned) in 2 2/3 innings, and at the end, with closer Jake McGee giving up five ninth-inning runs on five hits, a walk and a run-scoring wild pitch.
"It's hard to lose a game like that," Parra said. "But that's baseball. You try to do a good job, but sometimes it happens. Tomorrow's another day. Work hard, try to win tomorrow, think for tomorrow."
Thomas Harding has covered the Rockies since 2000, and for MLB.com since 2002. Follow him on Twitter @harding_at_mlb, listen to podcasts and like his Facebook page. This story was not subject to the approval of Major League Baseball or its clubs.