Repeat no-no? Arrieta's next chapter today
Trade to Cubs set stage for righty to jump from the Minors to a Cy Young Award in his late-20s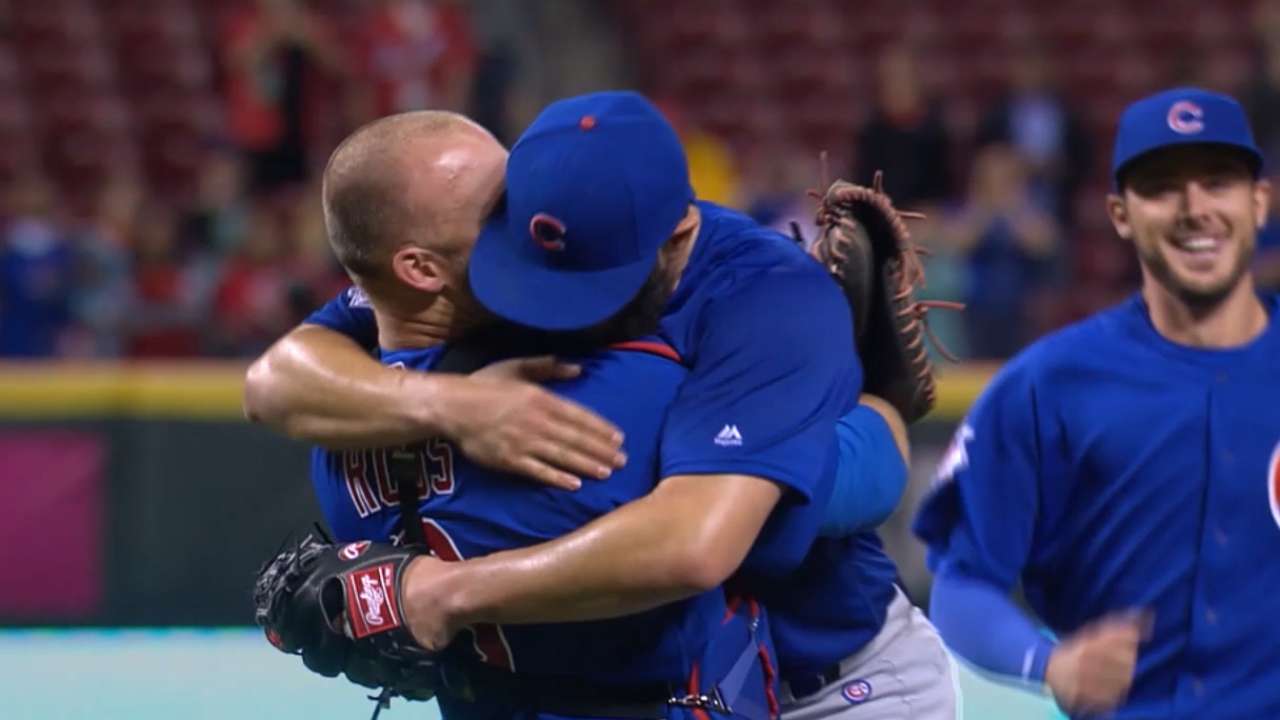 Less than three years ago, Jake Arrieta's career seemed to be stalled.
Previously a well-regarded prospect, the right-hander struggled to gain a foothold at the Major League level, posting a 5.46 ERA in 69 games (63 starts) for the Orioles from 2010-13. Then, on July 2, 2013, Baltimore sent Arrieta -- then pitching at Triple-A Norfolk -- to the Cubs as part of a trade for veteran pitcher Scott Feldman. Arrieta's career didn't quite turn around instantaneously, but by the next year, he was a top-five pitcher in the National League -- and that was just the beginning.
The 2015 NL Cy Young Award winner enters today's outing against the Brewers with a streak of 24 consecutive quality starts, including two no-hitters, the second of which came last Thursday at Cincinnati. His numbers during that span are mind-boggling: a 0.86 ERA, a 0.70 WHIP and a .150 opponent average.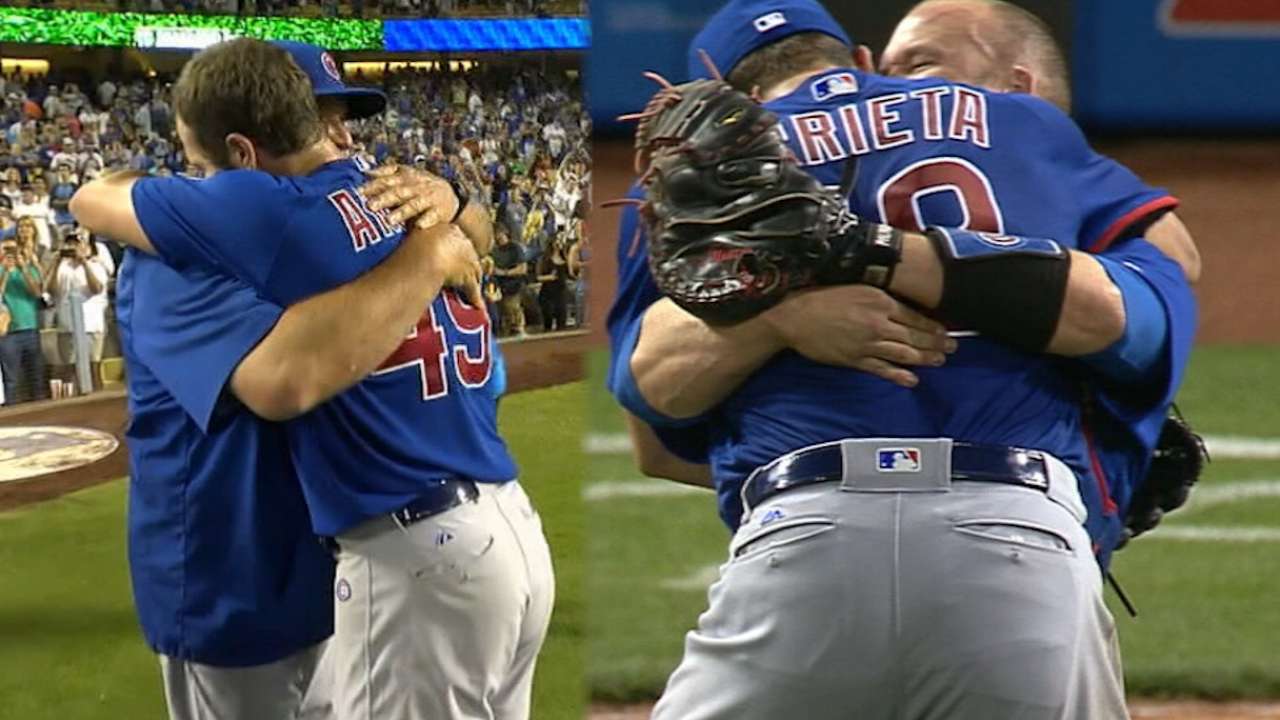 The most amazing part of Arrieta's run might be just how abruptly he made the jump from fringe big leaguer to elite performer, at the relatively advanced age of 28. In fact, Arrieta (who turned 30 on March 6) is a brand of late bloomer that Major League Baseball has never before seen.
The 15-WAR club
From out of nowhere, Arrieta posted 5.3 wins above replacement (WAR) for the Cubs in 2014, 8.7 more in '15 and 1.4 already this season, for a total of 15.4 (thus far) at ages 28-30. That makes Arrieta the 62nd pitcher since 1901 to reach at least 15 WAR over that same span, according to baseball-reference.com.
Prior to his breakout two years ago, Arrieta had accrued a mere 1.1 WAR. The other 61 pitchers in the aforementioned group averaged 19.3 WAR before age 28, led by Hall of Famer Walter Johnson's 82.6. Only one began his age-28 season with fewer WAR than Arrieta, and that was Boston Braves righty Johnny Sain, who spent the previous three years serving in World War II after a rookie campaign spent mostly in the bullpen.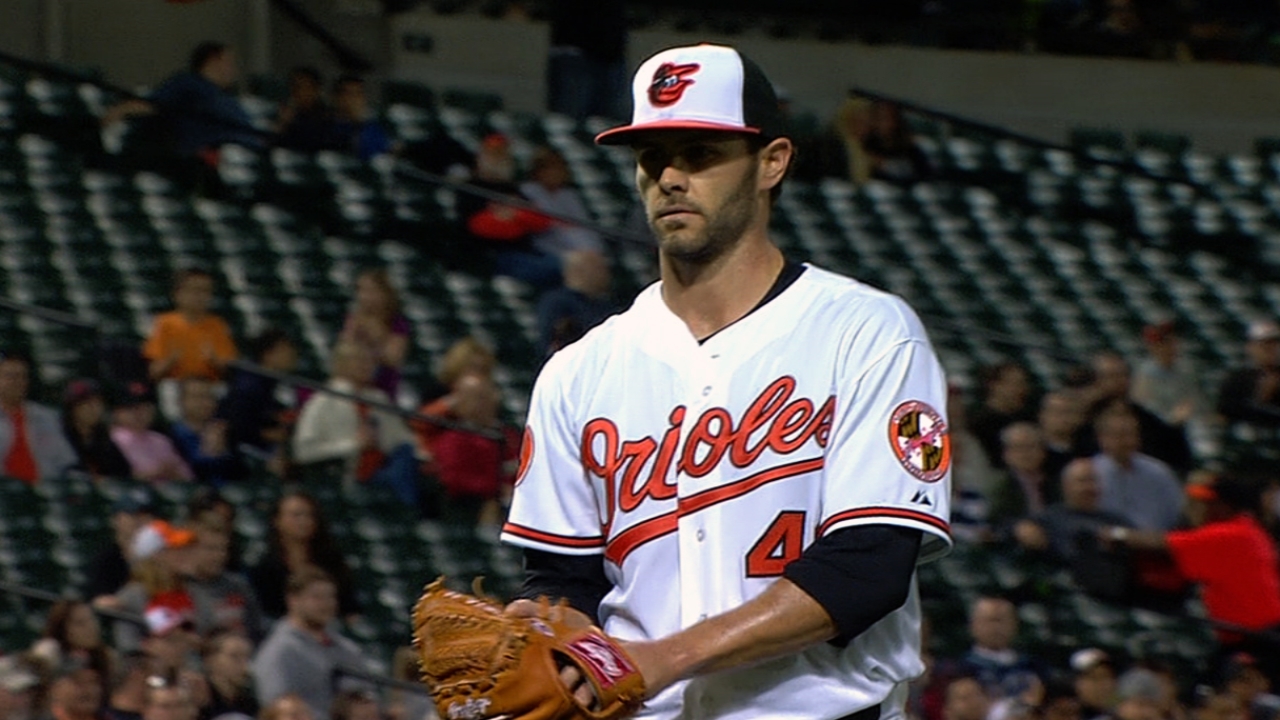 Besides Sain, the two pitchers with the lightest resumes through age 27 were Harry Coveleski (1.7 WAR) and Charlie Leibrandt (1.9). Coveleski spent parts of four seasons in the Majors from 1907-10, dropped back to the Minors for the next three, then returned in style at age 28 with the 1914 Tigers, posting WAR totals of 4.8, 4.3 and 6.4 in the next three seasons.
Leibrandt is a more contemporary example. The left-hander scuffled during stints with the Reds from 1979-82, spent '83 in the Minors while getting traded to the Royals, showed some promise for Kansas City the next year and broke out in '85 at age 28 (6.7 WAR). But that was his career high, and Leibrandt never reached the level Arrieta did last year, ultimately finishing with a 3.71 ERA.
The five and fivers
Arrieta also is the 44th pitcher since 1901 to top the 5-WAR mark in both his age-28 and age-29 seasons. Previously, his season high was 0.9, as a rookie in 2010.
Each of the other 43 pitchers in the group had recorded at least one 3-WAR season at 27 or younger. Only five had not posted at least 4 WAR before: Red Donahue, Dave Goltz, Teddy Higuera, Larry Jackson and Dizzy Trout. Higuera is the most recent case but is far from a perfect comp for Arrieta, given that he produced 3.2 WAR as a 27-year-old rookie in 1985, two years after the Brewers purchased him from a Mexican League team.
The Hall of Famers
It's obviously far, far too early to start any Hall of Fame speculation for Arrieta, who would have to keep up his recent success for a lot longer to overcome his extremely late start.
With that said, if Arrieta somehow did manage to make it to Cooperstown, he would do so with the third-lowest pre-age-28 WAR of any pitcher enshrined there. Here is the current bottom five in that category:
1. Dazzy Vance, -0.5
2. Phil Niekro, -0.4
3. Jesse Haines, 4.2
4. Randy Johnson, 5.3
5. Mordecai "Three Finger" Brown, 5.9
Vance, Haines and Brown all debuted prior to the Great Depression, and Vance didn't establish himself in the Majors until his age-31 season in 1922, winning the NL MVP Award for Brooklyn two years later.
Niekro, the legendary knuckleballer, is a reasonable comp for Arrieta in terms of career path, if not style. Niekro was a moderately successful reliever for parts of three seasons before his age-28 campaign in 1967, when he transitioned to the Braves' rotation in June and wound up leading the Majors with a 1.87 ERA. On the other hand, Niekro remained effective into his mid-40s, and his two best seasons actually came at ages 38 and 39.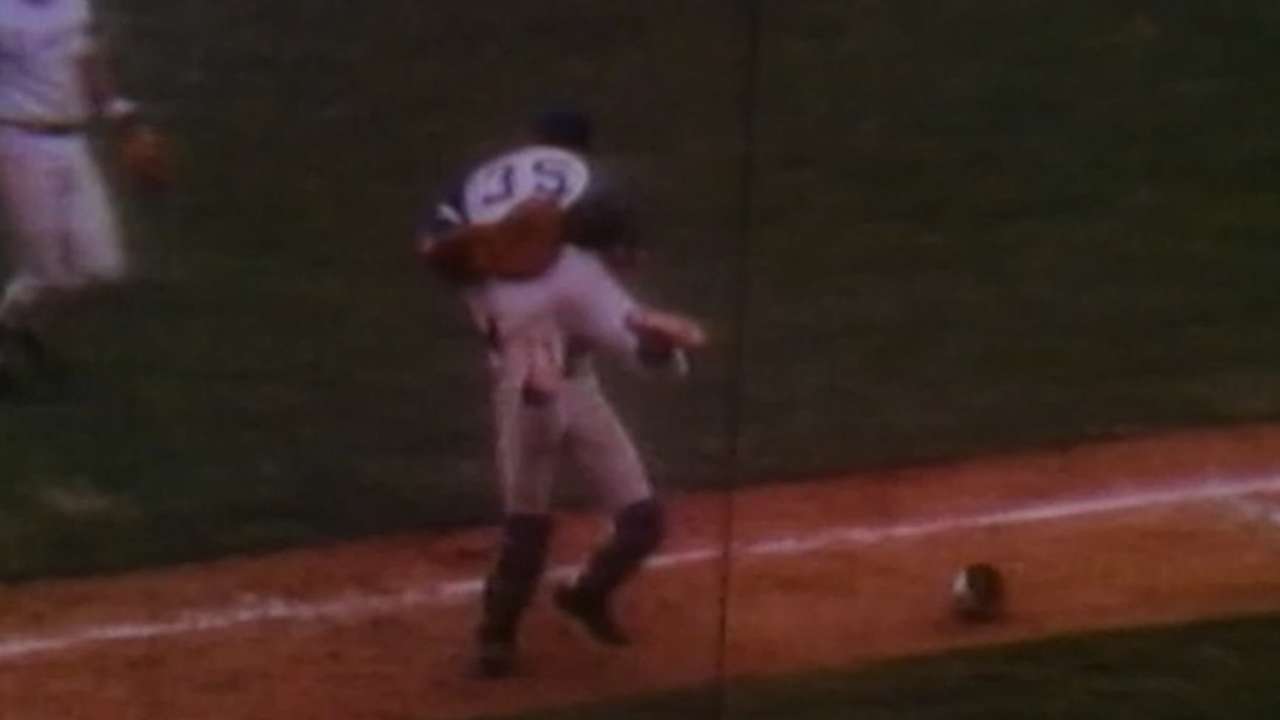 Then there's the Big Unit. It's true that the 6-foot-10 lefty, who debuted with the Expos in 1988, did not really become the great pitcher we all remember until '93, when at age 29, he cut his walks per nine innings from 6.2 to a manageable 3.5 and finished second in the American League Cy Young Award race for the Mariners. But despite his wildness, Johnson still managed to post more than 2 WAR in each of the previous three seasons, as a full-timer in Seattle's rotation.
In other words, the sudden and steep nature of Arrieta's ascent -- as well as its timing -- has no true match in the annals of baseball history.
Andrew Simon is a reporter for MLB.com. Follow him on Twitter @AndrewSimonMLB. This story was not subject to the approval of Major League Baseball or its clubs.