Birthday bash: Souza celebrates with 2 HRs
Outfielder plays big role in Rays' win against Yankees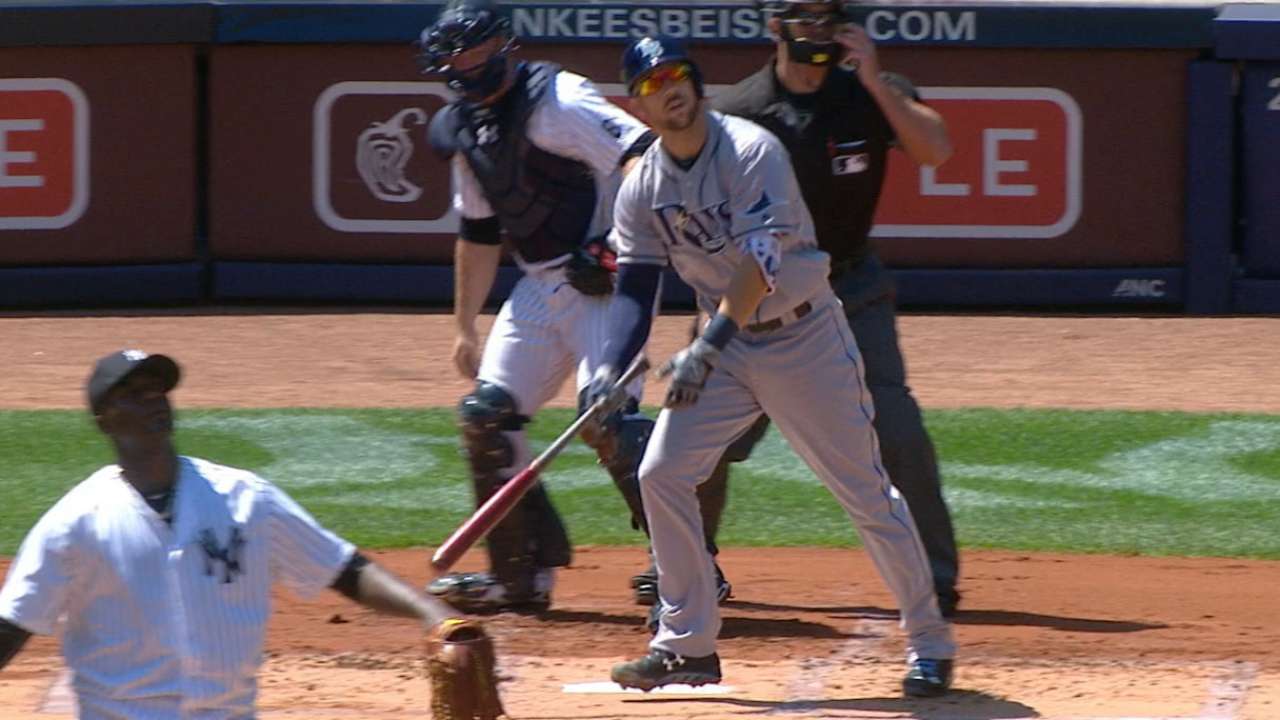 NEW YORK -- Most people receive gifts on their birthday. On Sunday, Steven Souza Jr. was in a giving mood.
Souza went deep twice on his 27th birthday, one in the first inning and another in the fifth, helping lead the Rays to an 8-1 victory over the Yankees. The homers were his fourth and fifth of the season, and Sunday was his second two-homer game of 2016 -- and his career.
Adding more punch to the occasion is the fact that Sunday was the first time Souza had ever played a big league game on his birthday. He had been sent down to the Minors right before his 25th birthday and took a seat on the bench with the Rays facing knuckleballer R.A. Dickey on his 26th.
To Souza, making the most of the opportunity was a culmination of his life in baseball.
"It's great. It really is," Souza said. "I think just playing in Yankee Stadium on my birthday. Growing up [in Washington] you watch the Yankees and the Mariners and the rivalries, so just being here and winning and the two home runs is obviously exciting."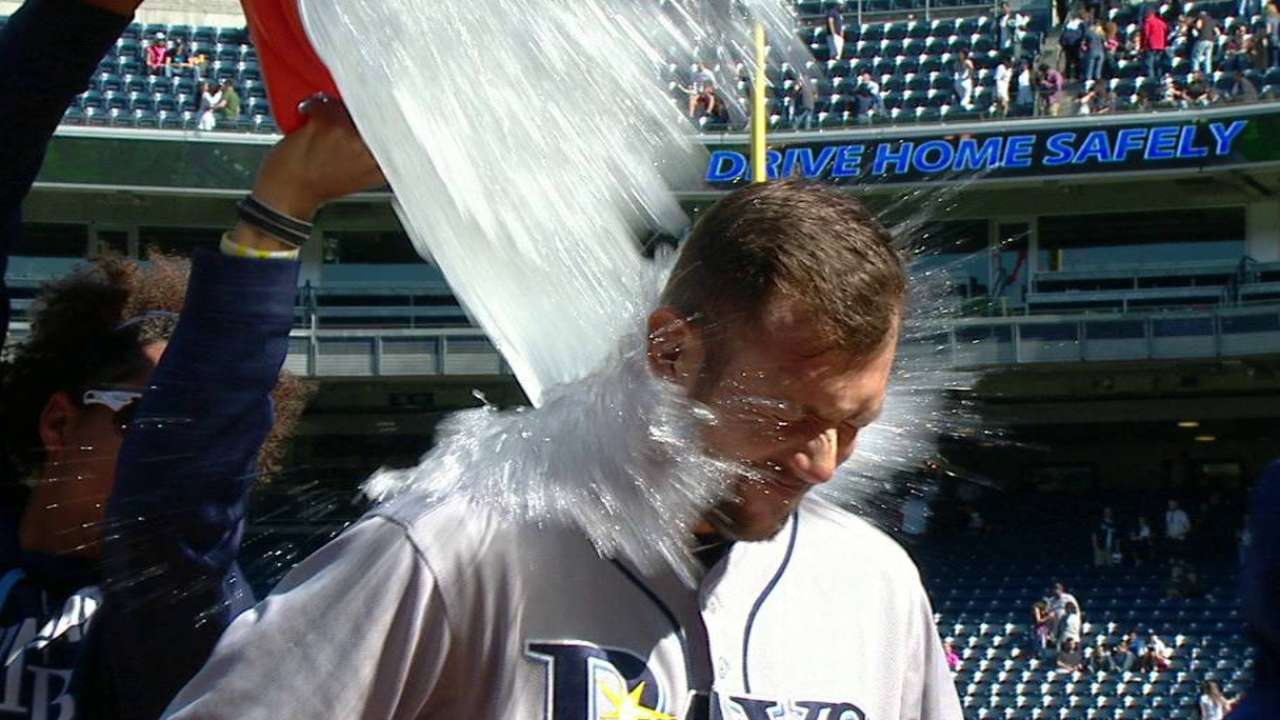 The first of Souza's two home runs was an absolute rocket, leaving his bat at 112 miles per hour and traveling an estimated 431 feet, according to Statcast™, out to the left-field porch. But the outfielder said of the two, he was happier with the second, an opposite-field blast that ended up in the second deck in right field. Souza said that he thinks of himself as an opposite-field hitter, and whenever he has the opportunity to take the ball the other way, he cherishes it.
Rays manager Kevin Cash noticed that as well.
"The ball Souza hit to right was extremely impressive," Cash said. "You don't see too many right-handers do that."
Cash got a bit of redemption Sunday, as he had sat outfielder Kevin Kiermaier Friday on his birthday. And while Cash maintains he didn't know that it was Kiermaier's birthday, he's happy he got the chance to play Souza on his. Not as a gift to make the players happy, though. Moreso because of the results.
"I've heard enough about that from [Kiermaier] and from others," Cash said. "They were yelling. I didn't know it was his birthday. But from now on in the advance reports I'll make sure I have the birthdates of all of our players."
As for the Rays as a whole, Sunday's offensive outburst wasn't confined exclusively to Souza. Logan Forsythe, Corey Dickerson and Steve Pearce also planted balls in the outfield stands, paving the way for the Rays to coast to victory.
Nick Suss is a reporter for MLB.com based in New York. This story was not subject to the approval of Major League Baseball or its clubs.