Diaz content to only make noise at the plate
Rookie SS becomes 1st player this season with 5-hit game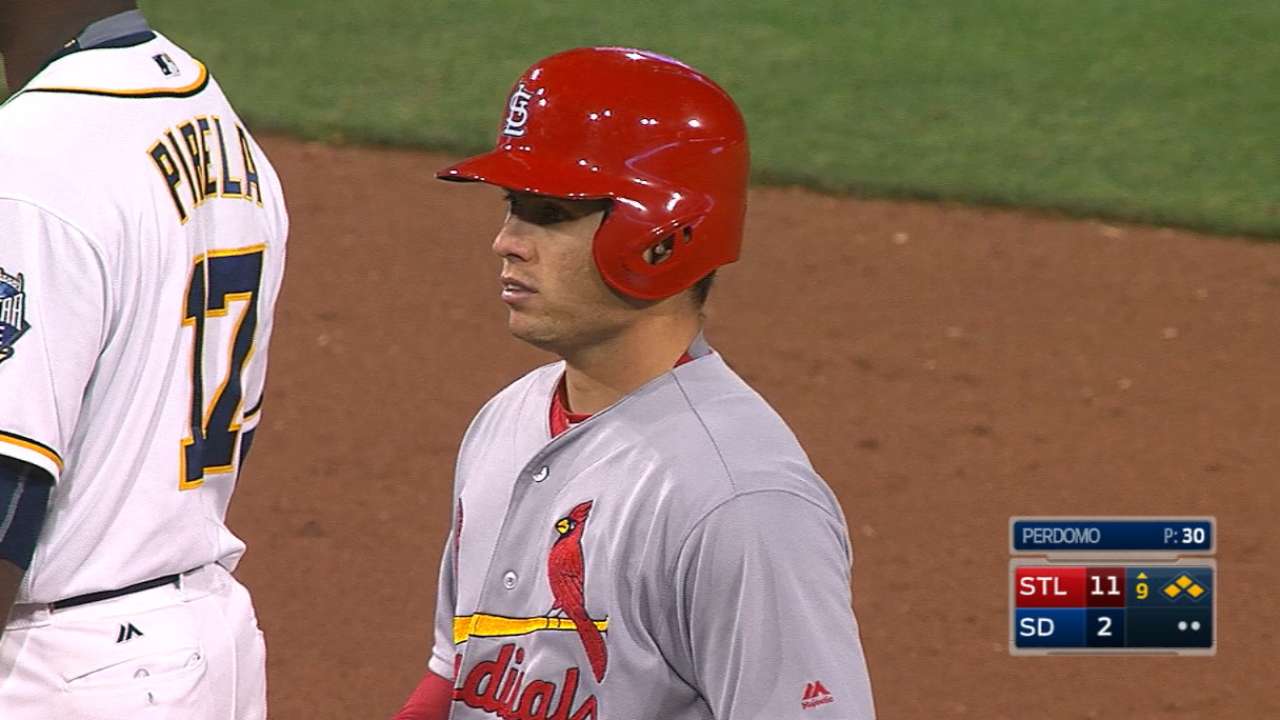 SAN DIEGO -- Some wanted to talk about Aledmys Diaz getting five hits. But not him.
"It was satisfying helping my team win,'' he said.
Diaz awoke Sunday after a Saturday night special. On Saturday night, Diaz became the first player this season to go 5-for-5 in a game, then hit his third home run of the season in Sunday's 8-5 win over the Padres.
When is the last time the rookie shortstop went 5-for-5 in a game?
"Maybe in Cuba, but I don't remember,'' Diaz said with a grin.
What Diaz is learning is the Cardinal Way, or at the very least, absorbing it at the big league level. After splitting time at Triple-A and Double-A last year, Diaz, who signed with the Cardinals in 2014 after defecting from Cuba in 2012, is growing up fast.
Jhonny Peralta's thumb injury accelerated Diaz's education. Diaz, 25, who is hitting a robust .480 after Sunday's 3-for-5 performance, is quickly realizing the Cardinals have a certain approach.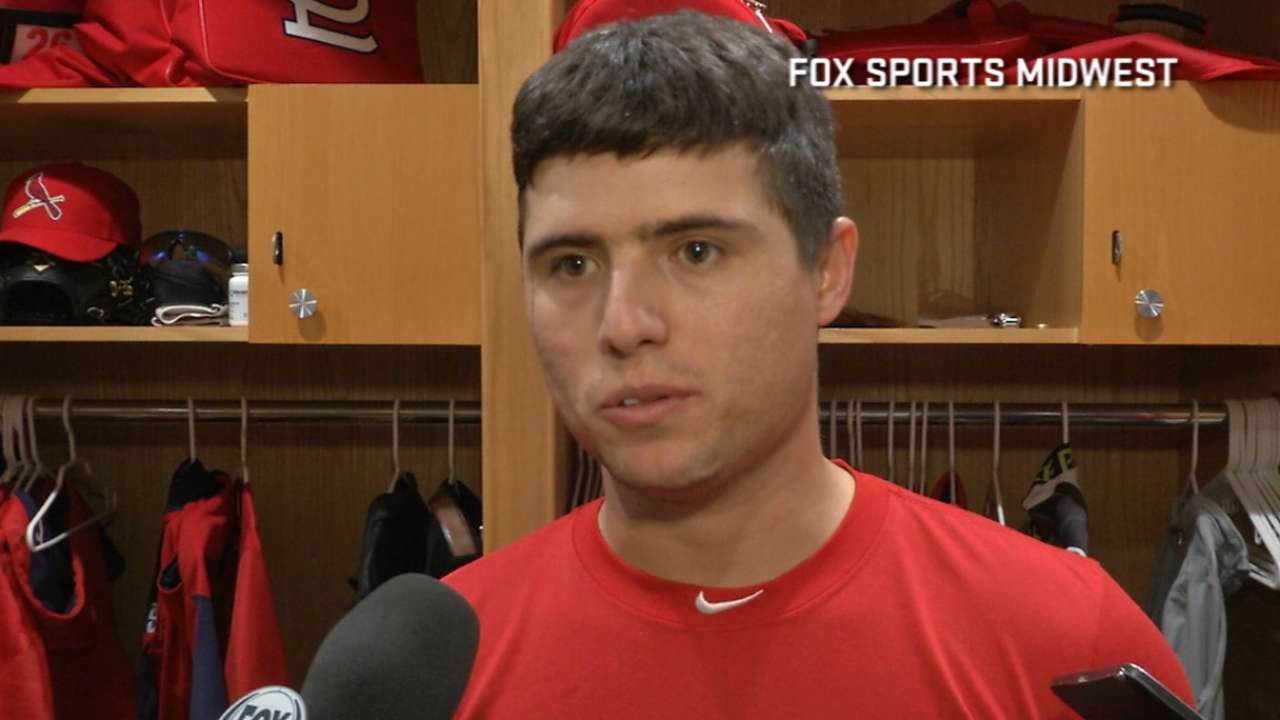 "It's a lot of fun because we have had great teams here,'' he said. "That means you have to push yourself and have to give 100 percent.''
He mentions Yadier Molina, Matt Holliday and Matt Carpenter among those showing the path.
"When you play with guys like that, they push you to go out there and do your best for the team," Diaz said.
Diaz's play has caught manager Mike Matheny's eye.
"He just needs to stick with what he is doing and trust himself," Matheny said. "He knew if he came in here and made the most of it, the opportunities would continue to come. He's definitely making the most of it and I think there is more in there."
Jay Paris is a contributor for MLB.com based in San Diego. This story was not subject to the approval of Major League Baseball or its clubs.