Niese's pinch-hit RBI caps 'crazy' win for Bucs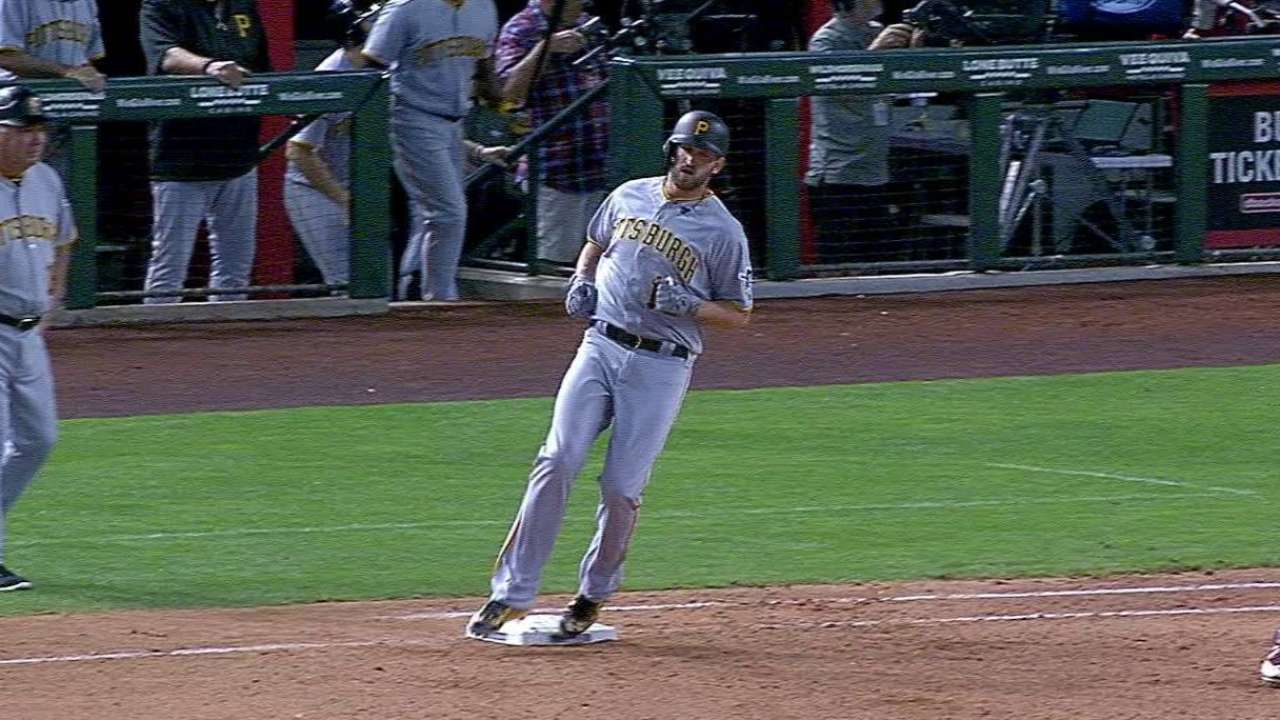 PHOENIX -- How wild was the Pirates' 12-10 win over the D-backs on Sunday at Chase Field? "Top-five crazy," manager Clint Hurdle said.
How so? In the 13th inning, starter Jonathon Niese -- Friday's starter, that is -- came to the plate as a pinch-hitter after the D-backs intentionally walked catcher Chris Stewart, worked a nine-pitch at-bat and slapped a run-scoring, opposite-field single to left field in front of starting-pitcher-turned-Arizona-left-fielder Shelby Miller.
Niese's hit wasn't the game-winner. It was an insurance run on a day the Pirates won by two. But no play better represented the Bucs' back-and-forth thriller in the desert.
"It was a big-time roller coaster," Niese said. "Any time you're in an extra-inning ballgame in the big leagues, anything can happen."
In this case, "anything" meant the two teams combining to throw 510 pitches and use 43 players over the five-hour, 25-minute affair.
It also meant the D-backs using four-fifths of their starting rotation. It meant 19 pitchers participating in the game, and only 15 of them pitching. It meant the Pirates emptying their bench so that Niese had to hit for reliever Neftali Feliz with one out in the 13th inning.
"It was a game that we just had to keep playing," Hurdle said. "Proud of our guys. They kept playing."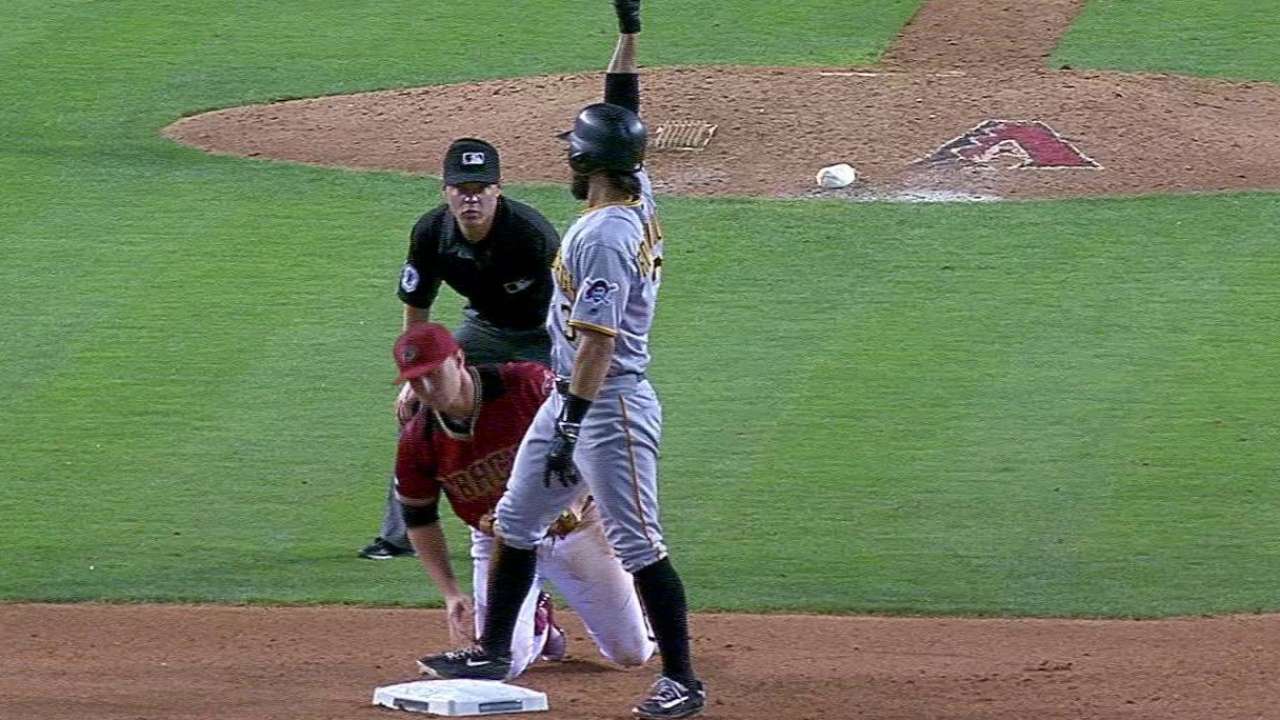 Josh Harrison and Sean Rodriguez had just broken the 10-10 tie with back-to-back doubles. The D-backs walked Stewart to bring up Niese, who grabbed a bat the previous half-inning to take swings in the cage.
"When bench guys are starting to run thin, there's nowhere else to go," Niese said.
Niese had pinch-hit three times in his career, most recently in 2014. He took three balls and fouled off five pitches from reliever Evan Marshall, finally swatting a line drive to left field.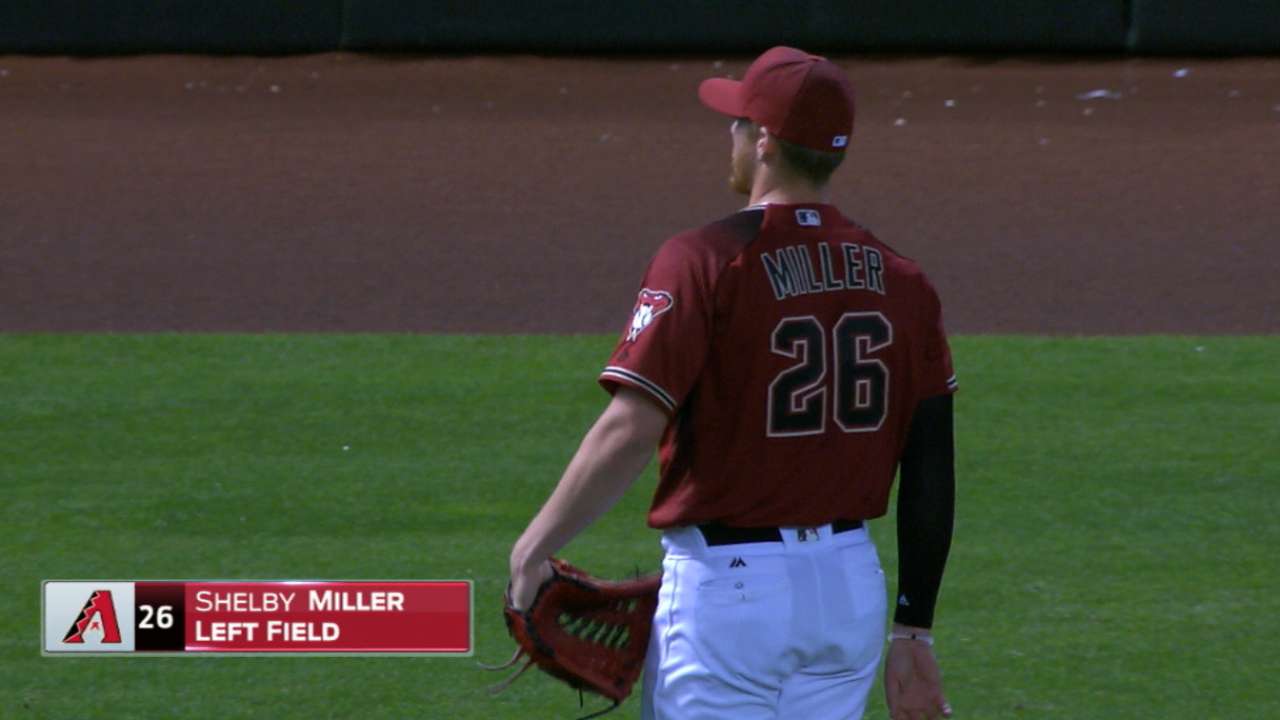 The ball landed in front of Miller, playing left field because the D-backs depleted their bench before shortstop Nick Ahmed was ejected for arguing with home-plate umpire Marvin Hudson. Miller ran in place of Greinke, whose pinch-hit single keyed Arizona's game-tying rally in the 12th.
Niese's hit found plenty of grass, and Rodriguez came around to give the Pirates a two-run lead on their first pinch-hit knock by a pitcher since Gerrit Cole on May 5, 2014.
"Fortunately, it dumped out there for the hit," Niese said, smiling. "It was fun up there."
Fun would be one word for Sunday's game. Here are a few more.
Arquimedes Caminero, who picked up his first career save in part by retiring two starting pitchers, Corbin and Miller: "That's the game. We play where it's not over until it's over."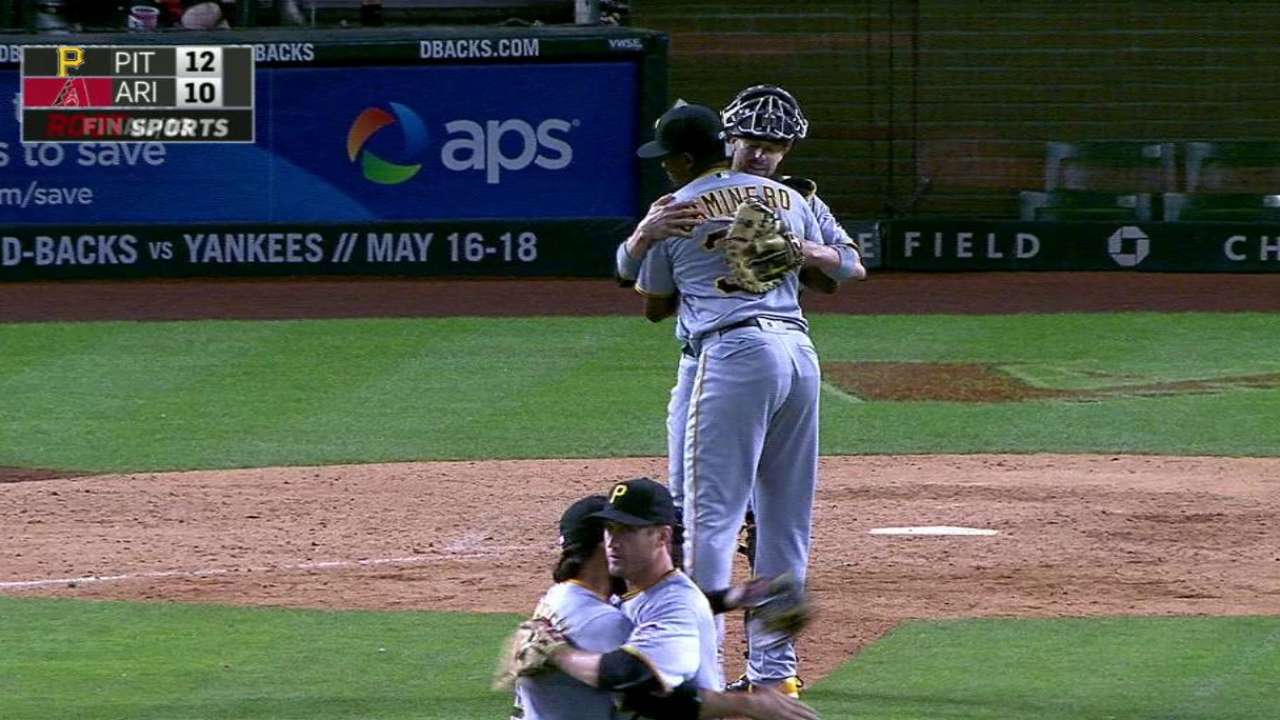 Kyle Lobstein, who pitched two scoreless innings in front of about 30 hometown family and friends: "It was just a weird day. ... Definitely the weirdest so far, but we won. That's special."
Francisco Liriano, who started on the mound and finished with this summary: "It was a crazy game, but we got the win at the end. That's all that matters."
Adam Berry has covered the Pirates for MLB.com since 2015. Follow him on Twitter at @adamdberry. This story was not subject to the approval of Major League Baseball or its clubs.