Cespedes still dealing with bruised right leg
Mets outfielder to meet with doctors when club returns to New York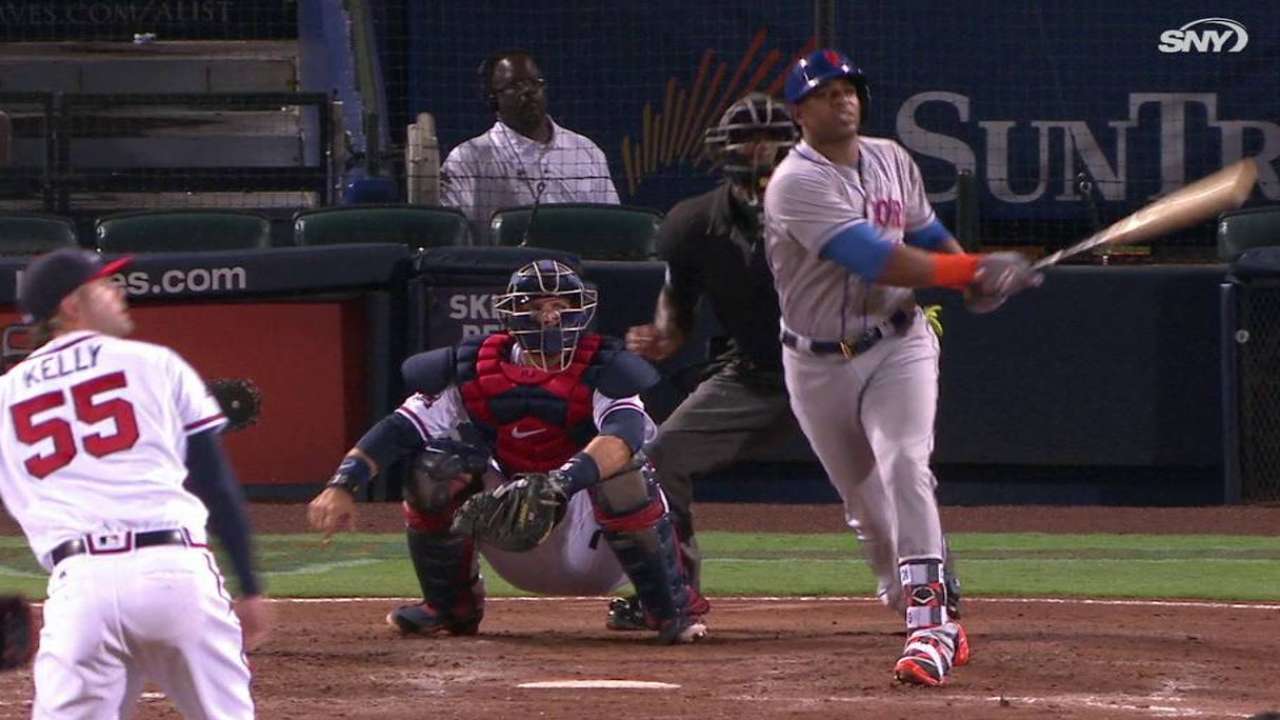 ATLANTA -- Mets outfielder Yoenis Cespedes was out of the lineup for a second straight game in Sunday's 3-2 win over the Braves with a bruised right leg. He suffered the injury in the seventh inning of Friday night's 6-3 win while sliding into second base after blasting an RBI double into the gap in left-center field.
Cespedes was replaced by Juan Legares to begin the bottom of the eighth. Legares, who started in center on Saturday, made his second straight start in Sunday's series finale.
"He's a little better," manager Terry Collins said of Cespedes before Sunday's game.
Collins would not commit as to whether Cespedes' injury would keep him out of the lineup on Monday night, when the Mets begin a nine-game homestand by hosting the Reds.
"I can't go there until we have the doctors look at it," he said. "So it's in the trainers' hands right now."
Cespedes will see team doctors when the club gets back to New York.
The injury came while Cespedes was in the midst of a seven-game hitting streak -- during which he was hitting .345 (10-for-29) with a .931 slugging percentage. Eight of his 10 hits over that span had been for extra bases -- three doubles, a triple and four homers. Cespedes, who had raised his season average to .288, leads the team with 14 RBIs and a .627 slugging percentage and is second in homers with five.
Jon Cooper is a contributor to MLB.com based in Atlanta. This story was not subject to the approval of Major League Baseball or its clubs.