Amazing reaction headlines MLB's top GIFs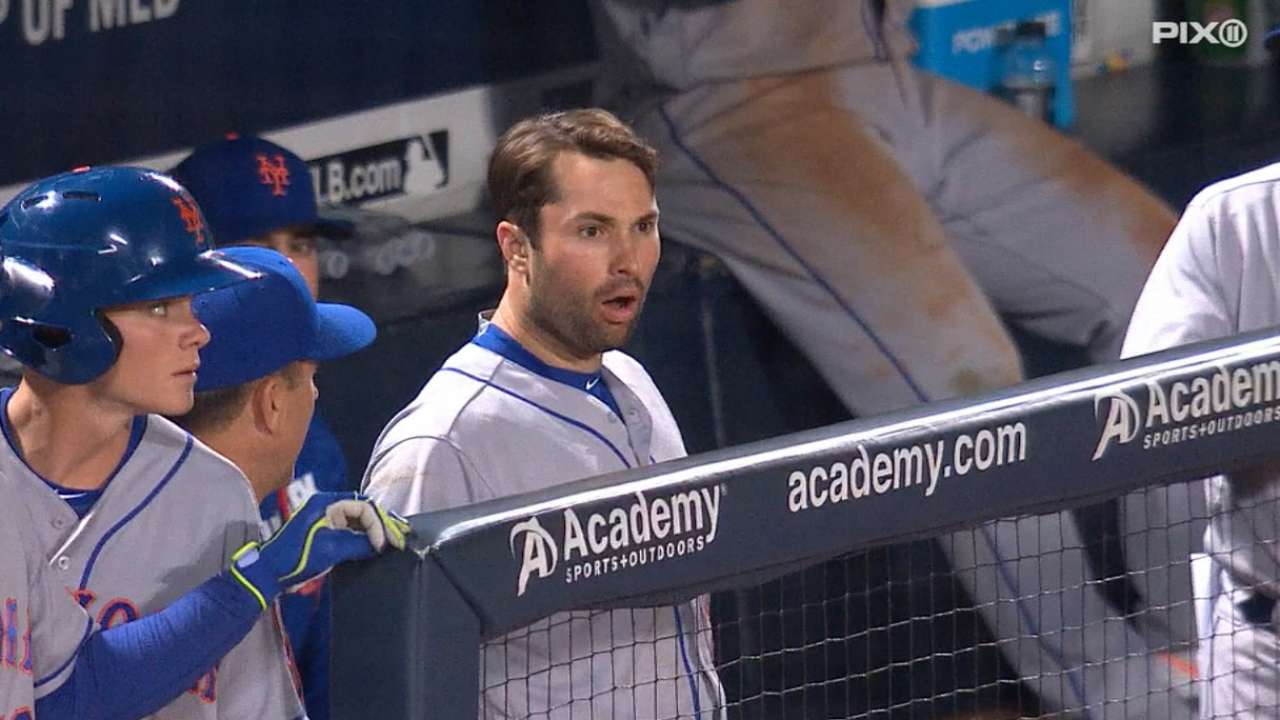 Here are the Top 8 GIFs of the day, courtesy of @MLBGifs.
1. Asdrubal goes back-to-back, surprises Walker
When the Mets' Asdrubal Cabrera homered against the Braves, nobody was more shocked than teammate Neil Walker, who had just hit a homer of his own.
2. Maeda magnificent in Colorado
Coors Field? No problem. The Dodgers' Kenta Maeda continued to roll against the Rockies and now has allowed a total of one run through his first four career starts.
3. This game's too easy for Manny
After a diving stop down the line, Orioles third baseman Manny Machado showed that throwing across the diamond from his knees doesn't pose much of a challenge for him.
4. Lawrie gets fancy, gets out
Behind-the-back passes aren't just for basketball. White Sox second baseman Brett Lawrie proved it to make this force play.
5. Trout unleashes laser
Mike Trout makes a lot of baseballs fly toward the outfield wall, but this time he used his arm to fire one in the other direction, nabbing Seattle's Adam Lind at second base.
6. Yankees, meet Blake's Uncle Charlie
The Rays' Blake Snell made his Major League debut on Saturday at Yankee Stadium and introduced everybody to his nasty curveball.
7. New position for Andrelton?
Andrelton Simmons is a terrific infielder, but that doesn't mean his territory ends where the outfield grass begins.
8. Nomar says no way
The White Sox's Todd Frazier almost had an opposite-field home run, but Rangers rookie Nomar Mazara had other ideas.
Andrew Simon is a reporter for MLB.com. Follow him on Twitter @AndrewSimonMLB. This story was not subject to the approval of Major League Baseball or its clubs.