Vargas makes strong case for another start
Padres pitcher learns quickly in first taste of Majors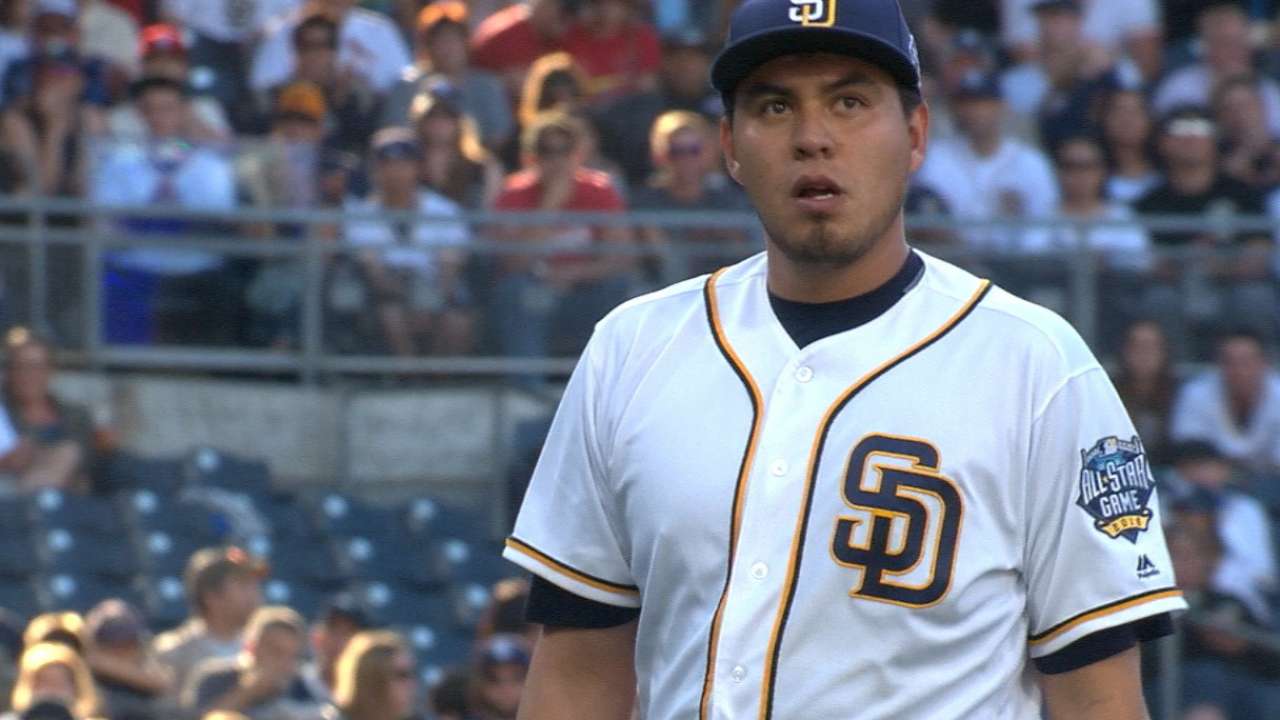 SAN DIEGO -- Cesar Vargas made a solid debut in his first Major League game Saturday night, pitching five-plus innings and allowing one run in the Padres' 11-2 loss, after being recalled from Double-A San Antonio one night earlier.
"A little upset at the overall result of the game," Vargas said through a translator. "Personally, I'm really happy. I was a little inconsistent, but I went out there and did my work and I'm happy."
The San Diego bullpen did not make the strong outing hold up, however, as the Cardinals used a pair of three-run home runs to power past the Padres, and even the three-game series at one apiece.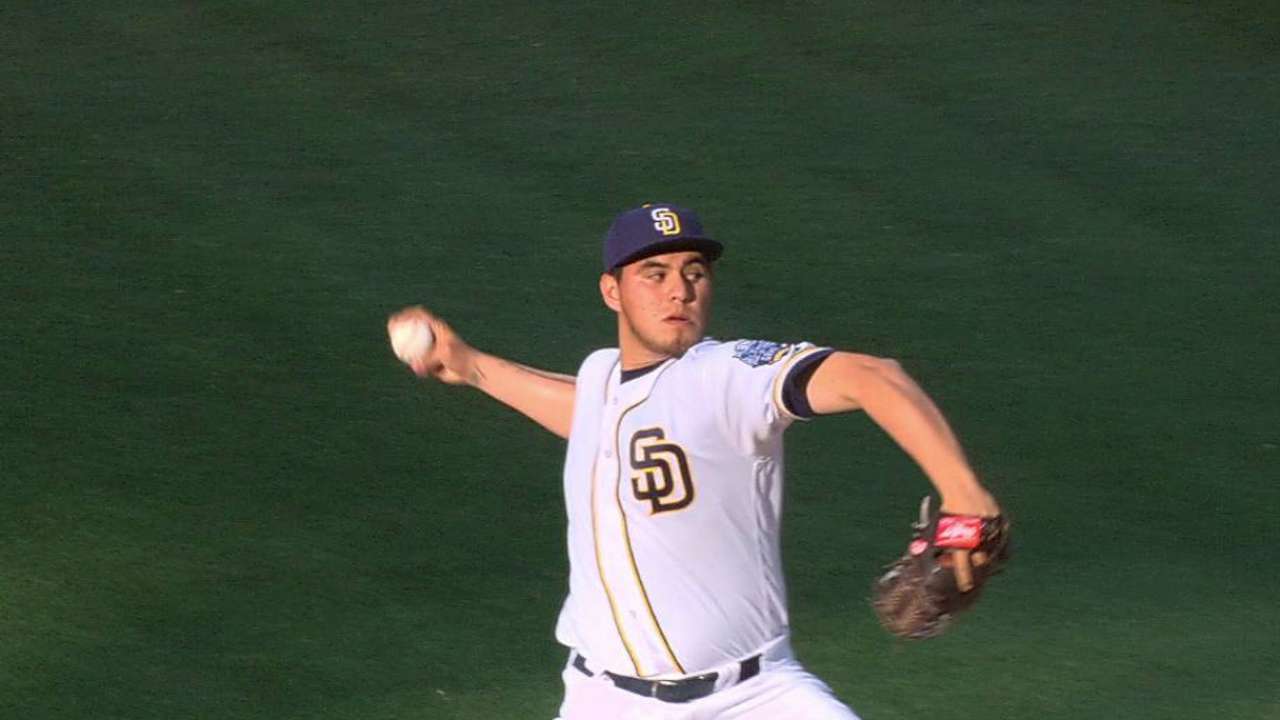 Padres manager Andy Green indicated that Vargas could be in line to make more starts based on Saturday's performance.
"I thought he did a great job," Green said. "I feel completely comfortable with him in the rotation for the foreseeable future. I don't know what the future holds, but he did a great job."
Taking the spot of Robbie Erlin, who went on the disabled list with a left elbow strain, Vargas filled in admirably. The native of Mexico recovered after going to a 3-0 count on his first batter to get a strikeout. Vargas said he learned quickly that pitching in the Majors has little room for error.
"In the Minor Leagues, people make mistakes or errors, but here, they don't miss," Vargas said. "Big league hitters will hit a mistake."
Vargas allowed five hits while striking out three and walking three. He exited with the game tied at 1 after allowing Stephen Piscotty's solo home run and walking Matt Holliday. Vargas threw 88 pitches, 48 for strikes.
"I thought he was really good," Green said. "I thought as the game went on, he got better and better. We couldn't ask for more from him. We felt good about sending him out in the sixth inning. He was right at about 78 pitches at the time, and he made a mistake on a breaking ball to Piscotty that really cost him, and then we gave him one more batter."
Prior to the home run in the sixth, Vargas only faced one significant scoring threat, when former Padre Jedd Gyorko and Aledmys Diaz singled to put runners on first and third with two outs. But Vargas recovered to strike out Michael Wacha and preserve San Diego's 1-0 lead at the time.
"I definitely think that's an error that a lot of people make coming up to the big leagues, trying to be a little too fine," Vargas said. "That's an experience I'll learn from and try to attack the zone."
In the meantime, Vargas will relish the opportunity and welcome another, should the Padres elect to give him another start.
"It was an unforgettable experience," Vargas said. "It's something I'll never forget."
Tim Powers is a contributor for MLB.com based in San Diego. This story was not subject to the approval of Major League Baseball or its clubs.