Anderson unable to get rotation out of rut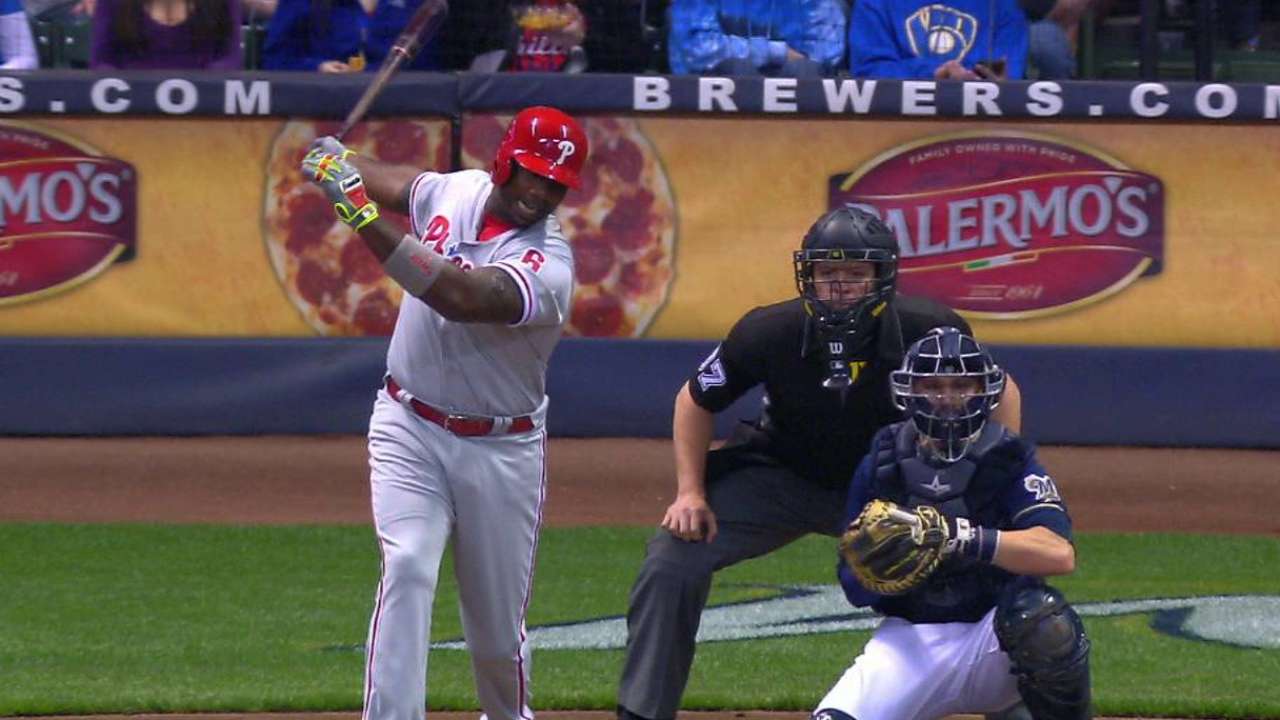 MILWAUKEE -- With four turns of the starting rotation complete, it appears the Brewers have a significant pitching problem.
Chase Anderson was the latest starter to struggle on Saturday, when the right-hander needed 99 pitches to navigate four hard-fought innings of a 10-6 loss to the Phillies at Miller Park. Anderson's eight-hit, six-run outing further boosted the ERA of Brewers starting pitchers, which was already worst in the Majors, to 6.22.
Just as troubling, Anderson's brief turn dropped the average length of a Brewers start this season just below the five-inning mark.
"We're not giving our team a chance to win," Anderson said. "We have to do better."
Jimmy Nelson has been solid, sitting at 3-1 with a 3.46 ERA entering Tuesday's scheduled start at Wrigley Field. He has three quality starts and the only seven-inning outing for a Brewers pitcher this season.
His teammates, however, have struggled. Wily Peralta enters Sunday's finale against the Phillies with an 8.35 ERA, third-worst among Major League qualifiers. One of the two pitchers with a higher ERA is Taylor Jungmann, who is 0-3 with an 8.47 ERA. Zach Davies, who has made two starts in place of injured veteran Matt Garza, is 0-2 with a 9.72 ERA.
Anderson has some mechanical tweaks in mind, but he offered no explanation for the suddenness of his struggles. He did not allow an earned run in either of his first two Brewers starts, including the only other quality start for the team besides Nelson's. But Anderson has been charged with 10 earned runs on 19 hits over nine innings in his last two outings against the Twins and Phillies.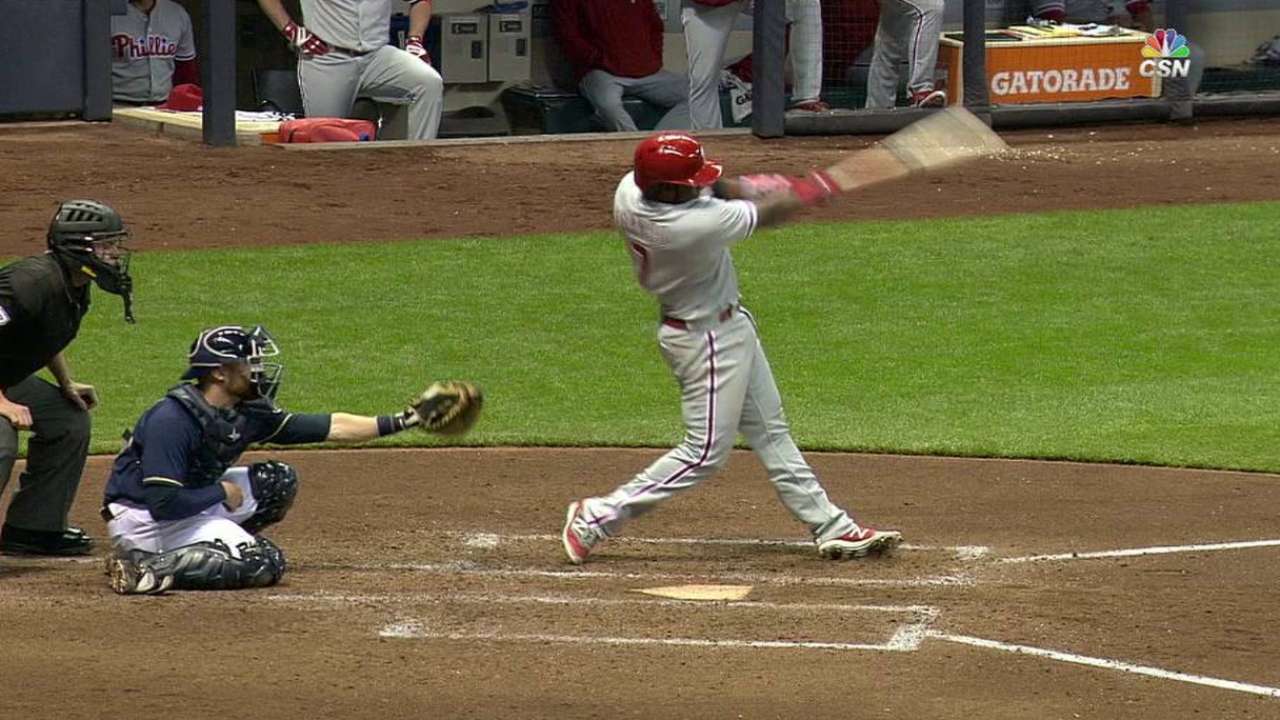 The big blow Saturday was Maikel Franco's go-ahead, three-run homer off Anderson in the fourth inning. Franco has hit three home runs in the first two games of the series.
"I can't really put my finger on what the difference is," Anderson said. "I just know my command in the last two games has not been very good with the fastball. For me, it all starts there. If that's off, it's going to be a long day."
As for the Brewers' bigger picture?
"I think our pitching in general, we're in a rut right now, there's no question," manager Craig Counsell said. "I don't think it's connected [from start to start]. I think each guy has things he has to get better at. Certainly, from the rotation, we're going to need more innings. There's no question.
"I'm confident that they'll perform better. We're in a little rut right now, there's no hiding from it. They'll perform better. We see a step forward, then a step back. They know that we're putting a lot on the bullpen every night."
Adam McCalvy has covered the Brewers for MLB.com since 2001. Follow him on Twitter @AdamMcCalvy, like him on Facebook and listen to his podcast. This story was not subject to the approval of Major League Baseball or its clubs.