Resiliency pays off for Sox in extra-innings win
South Siders overcome missed chances, stolen homer and slumping bats for series victory vs. Texas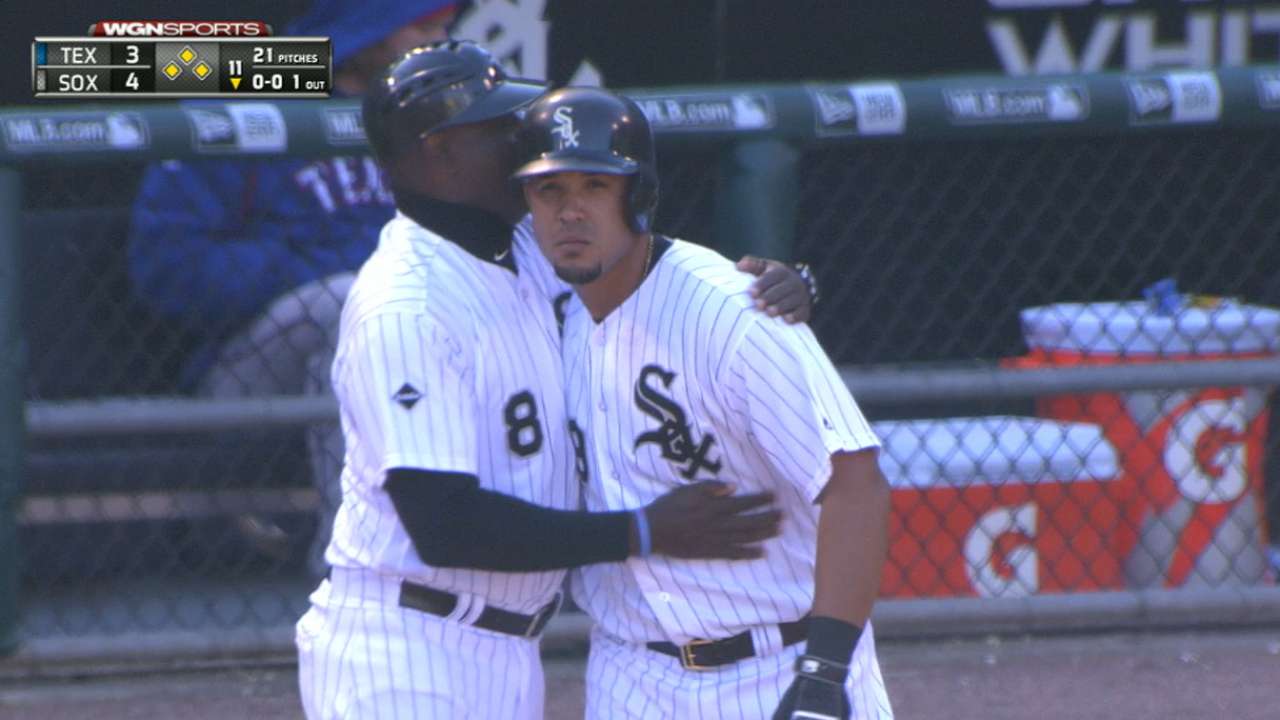 CHICAGO -- Despite 11 innings, a rare blown save, a slumping lineup and chances to win that came just short, the resilient White Sox found a way in their 4-3 walk-off win against the Rangers on Saturday, improving their record to 12-6 and adding to their reputation for relentlessness.
"This whole season so far has been a lot of fun," said third baseman Todd Frazier, who hit a tying homer in the eighth. "We've got that one goal, man, and that's to win the division. … [We're] battling our tail off trying to finish games, and that's what we've been doing."
In the bottom of the 11th with the bases loaded, Jose Abreu walked to the plate with only four hits in his past 45 at-bats. The Rangers brought Ian Desmond in from the infield to give them five infielders. Abreu saw the challenge and said through an interpreter he viewed it as "his moment."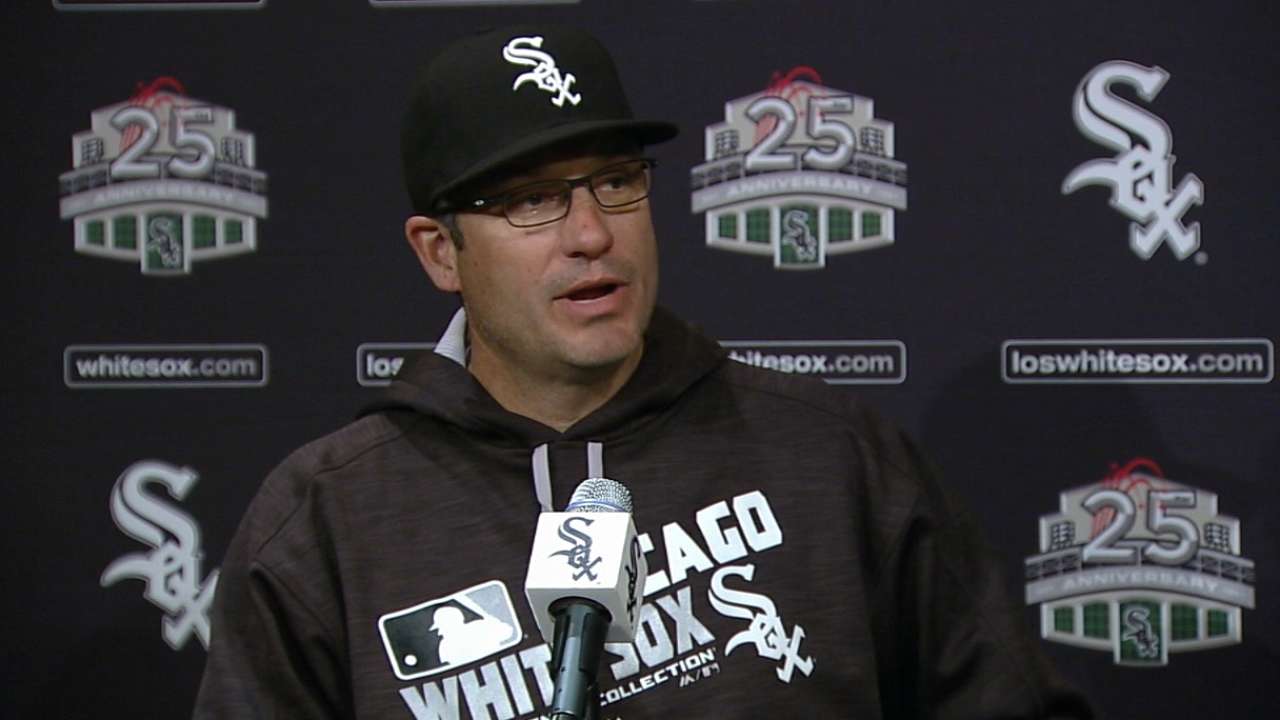 Abreu slipped a single past a diving Adrian Beltre, and his teammates ran on the field to congratulate their struggling slugger.
"I'm very confident that I'm going to produce," Abreu said through the interpreter. "I need to work, and I know I need to work, but I thank them for the confidence."
Just to get to Abreu's at-bat, the White Sox had to grind. Early in the game, Brett Lawrie made a diving play up the middle and flipped the ball behind his back to second base. Late in the game, he stopped two hard-hit balls. White Sox manager Robin Ventura said his snag on Mitch Moreland's ball in the 11th saved the game.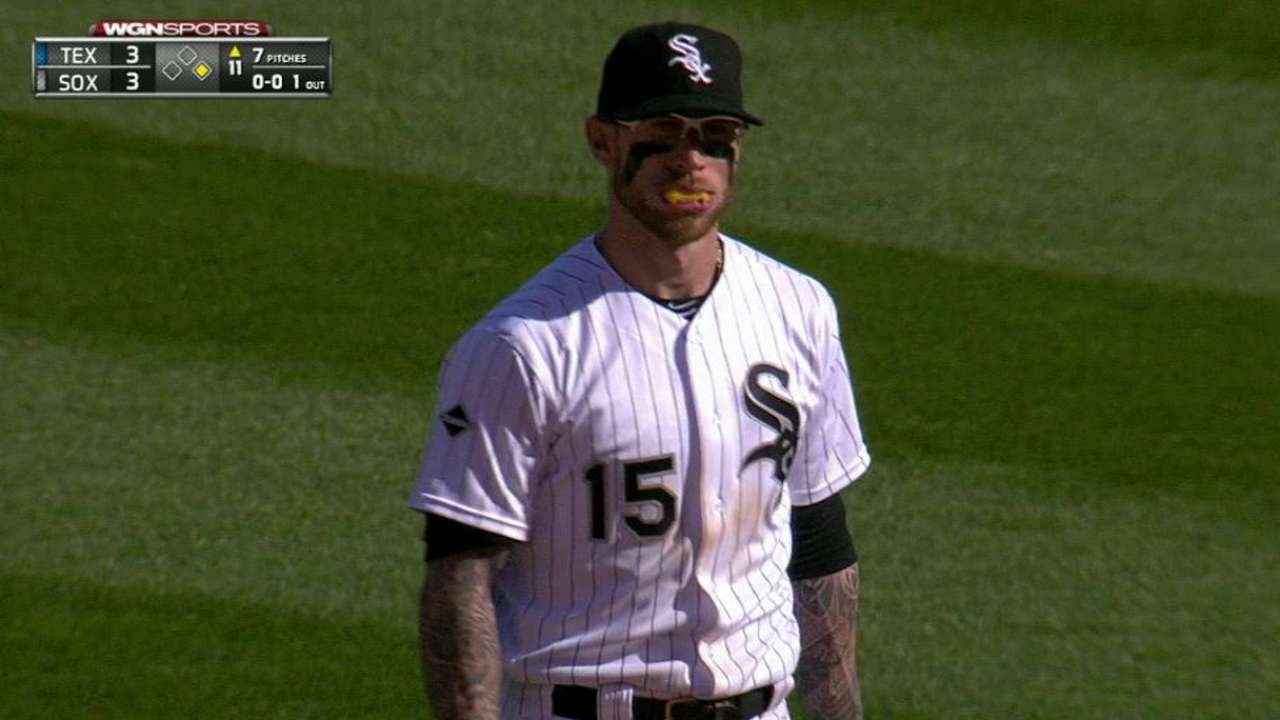 The Sox also fought through deflating moments, none more so than Rangers right fielder Nomar Mazara leaping to rob Frazier of what might have been a walk-off homer.
This was the White Sox first extra-inning game and their first walk-off win, but they are 3-0 in games tied after the eighth inning.
"After the Fraz one, every once in a while you feel like it's not going your way," Ventura said. "But again, these guys have a lot of fight."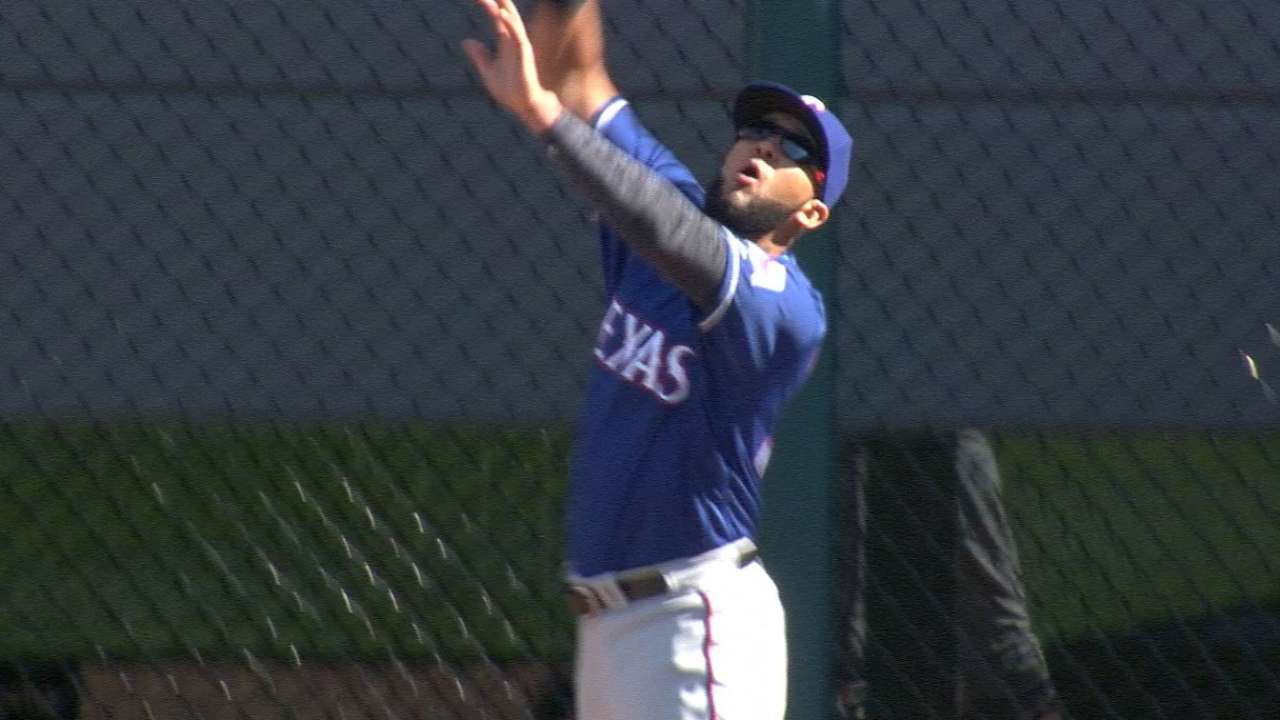 And in a game where the White Sox came from behind twice and nearly broke down multiple times, perhaps the most important performance gets overshadowed. Four long days after Carlos Rodon allowed five runs and was pulled after only one-third of an inning against the Angels, he bounced back in a big way. This time, Rodon went 6 2/3 and struck out seven, surrendering only two hits and two earned runs in a no-decision.
"After an outing like that, you come out a little more focused," Rodon said. "I guess a little more juice, and I was ready to go."
Rodon not only exemplified what has the White Sox off to their best start in a decade, he also surmised it well.
"We got a lot of energy," Rodon said. "Guys like Brett Lawrie and Todd Frazier, they bring the energy every day, and we try to bring that energy in the game. … Just hustle and play hard."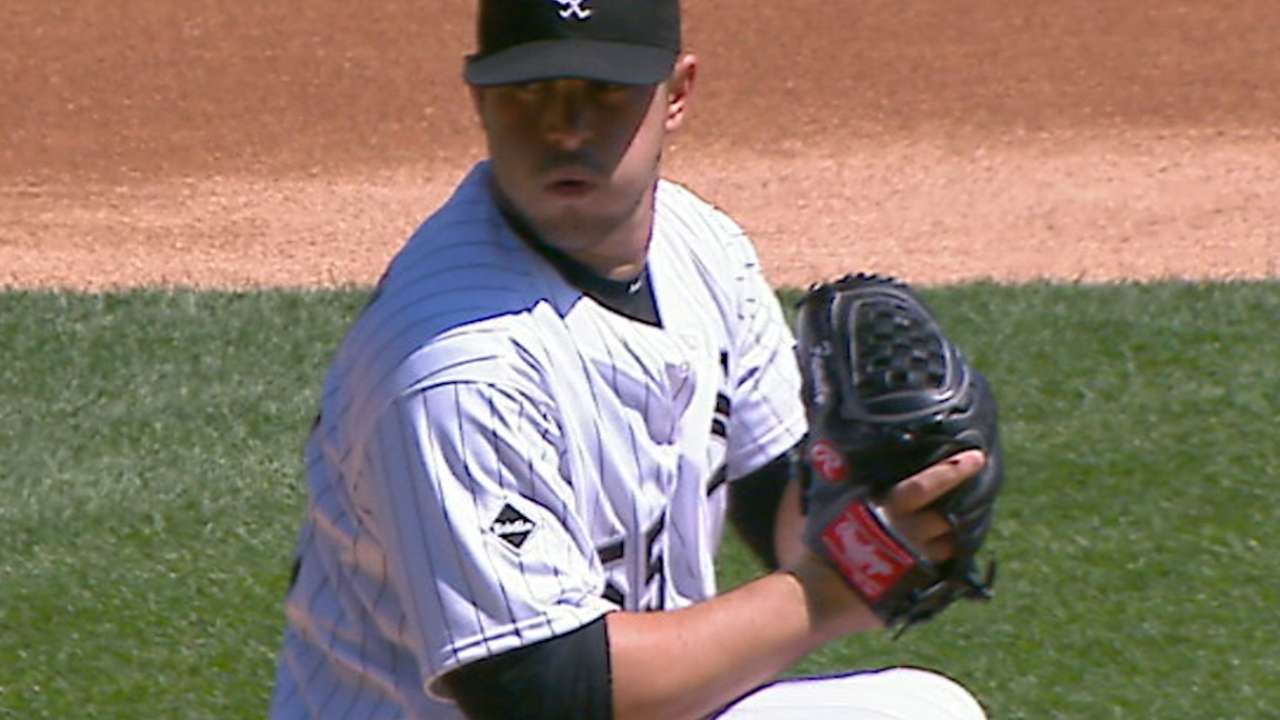 Cody Stavenhagen is a reporter for MLB.com based in Chicago. This story was not subject to the approval of Major League Baseball or its clubs.