Banister forced to change 'pen plan in loss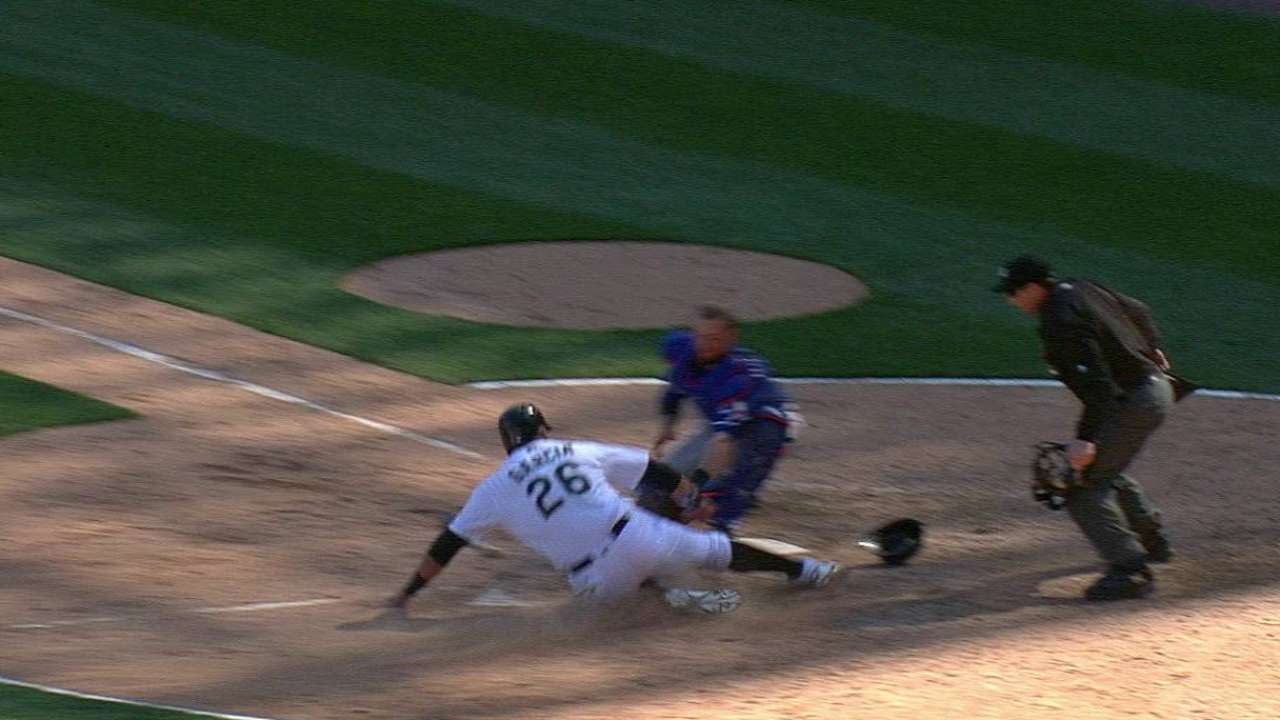 CHICAGO -- The Rangers had a one-run lead going into the bottom of the eighth on Saturday afternoon, and manager Jeff Banister had Bullpen Plan A ready to go. Sam Dyson would pitch the eighth, Shawn Tolleson would pitch the ninth and the Rangers would celebrate into the Chicago night.
Banister wouldn't have to use left-hander Jake Diekman. The Rangers wanted to give him a couple of days off to ease his workload, especially since the White Sox have a predominantly right-handed lineup.
Plan A didn't work. Instead Banister ended up having to use long reliever Nick Martinez in the 11th inning, and that's when it got away from the Rangers in a 4-3 loss to the White Sox.
"You're managing a bullpen so you have a bullpen for all year and not a short period of time," Banister said. "I brought Martinez in ... [so] at least I had a guy to go multiple innings. It just didn't work out."
Martinez, pitching for the first time since his April 12 start for Triple-A Round Rock, walked one, hit a batter and walked another to load the bases with nobody out. The Rangers, bringing Ian Desmond in from left field, went with a five-man infield to cut off the run.
Martinez got Jimmy Rollins to hit a grounder right at second baseman Rougned Odor and the Rangers got the force at home. But Jose Abreu grounded one past third baseman Adrian Beltre to bring home the winning run.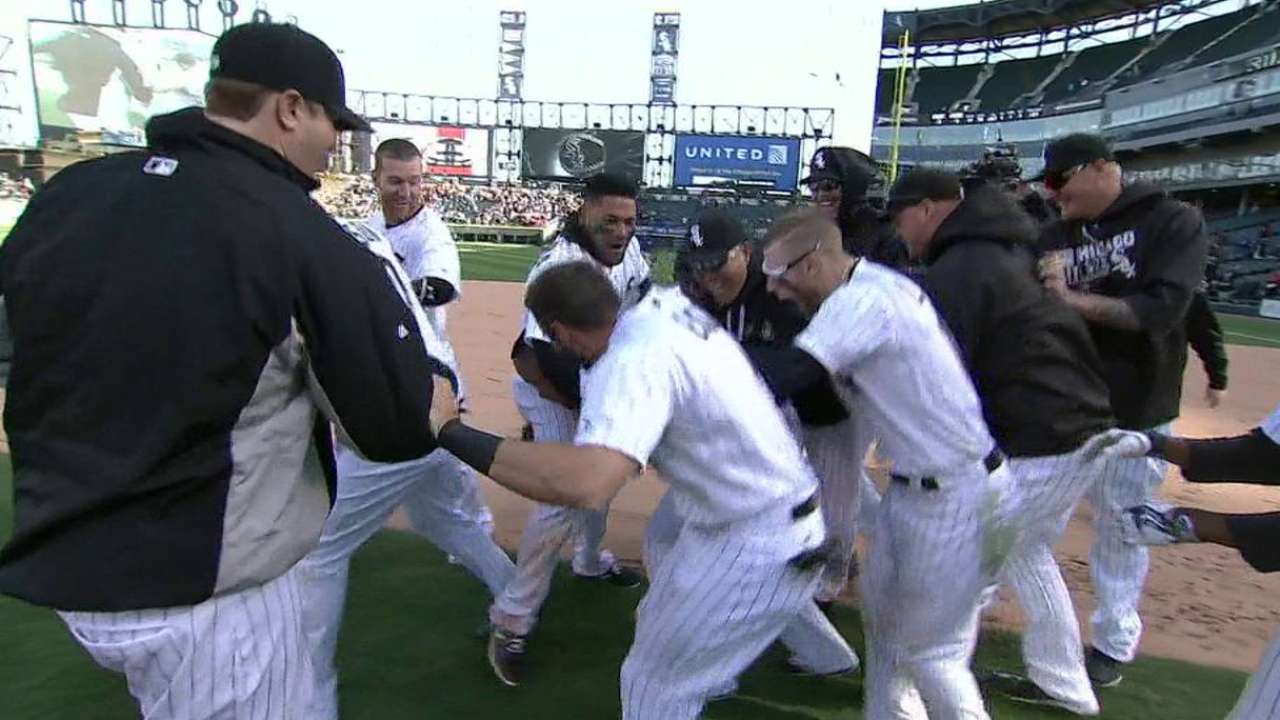 Martinez declined to blame his lack of control on the layoff.
"Maybe a little bit, but I found a way to stay sharp," Martinez said. "I just put my team in a tough spot. I dug myself in a deep hole and couldn't get out of it."
The bullpen parade began after starter Colby Lewis went six innings, allowing just one run on 105 pitches. Tony Barnette pitched a scoreless seventh before Dyson took over in the eighth. Though he entered having not allowing a run in his last six appearances, Dyson gave up a leadoff home run to Todd Frazier, walked Melky Cabrera, hit Avisail Garcia with one out and gave up a go-ahead single to Dioner Navarro.
He was saved from even more damage when first baseman Mitch Moreland made a nice play to get an out at home on Austin Jackson's squeeze bunt and center fielder Delino DeShields threw out Navarro trying to score on a two-out single by Adam Eaton.
"I didn't get strike one, and I couldn't execute my pitches," Dyson said. "If it wasn't for my teammates, it would have been a much longer outing."
The Rangers tied it in the top of the ninth on Elvis Andrus' sacrifice fly. So Banister went with Tom Wilhelmsen for a scoreless ninth and then Phil Klein, who struck out the side in the 10th. Klein normally can pitch multiple outings but he had thrown 26 pitches the night before, so he was limited to one frame on Sunday.
Banister did not want to use Diekman.
"If we could bypass him for a couple of days, it would let him freshen up," Banister said.
So Banister went with Martinez, knowing he hadn't pitched in 11 days.
"He is in the big leagues to pitch," Banister said. "I expected a Major League pitcher to come in and throw strikes."
T.R. Sullivan has covered the Rangers since 1989, and for MLB.com since 2006. Follow him on Twitter @Sullivan_Ranger and listen to his podcast. This story was not subject to the approval of Major League Baseball or its clubs.