Baez shows off 'court awareness' in near triple play
CINCINNATI -- The Cubs' Javier Baez has never been part of a triple play, but he recognized the possibility of one Friday night and nearly completed it.
Baez was starting at third against the Reds, who had runners at first and second with nobody out in the fifth. Tyler Holt smacked the ball to Baez, and he stepped on third for the force, then fired to second baseman Ben Zobrist, who threw to first baseman Anthony Rizzo. Holt beat the throw by a step.
"I was playing back," Baez said. "I think it was a one-hopper to me, and I was right next to the bag. The ball got really close really fast, so at the last second, I decided to go to second and try for the triple play. It was actually pretty close."
Manager Joe Maddon complimented Baez on his "court awareness" for attempting the play. Most third basemen would throw to first.
"I just reacted," Baez said.
He also had given Zobrist a heads up about the possibility, too.
"It was a lot of communication on the field that helped us," Baez said.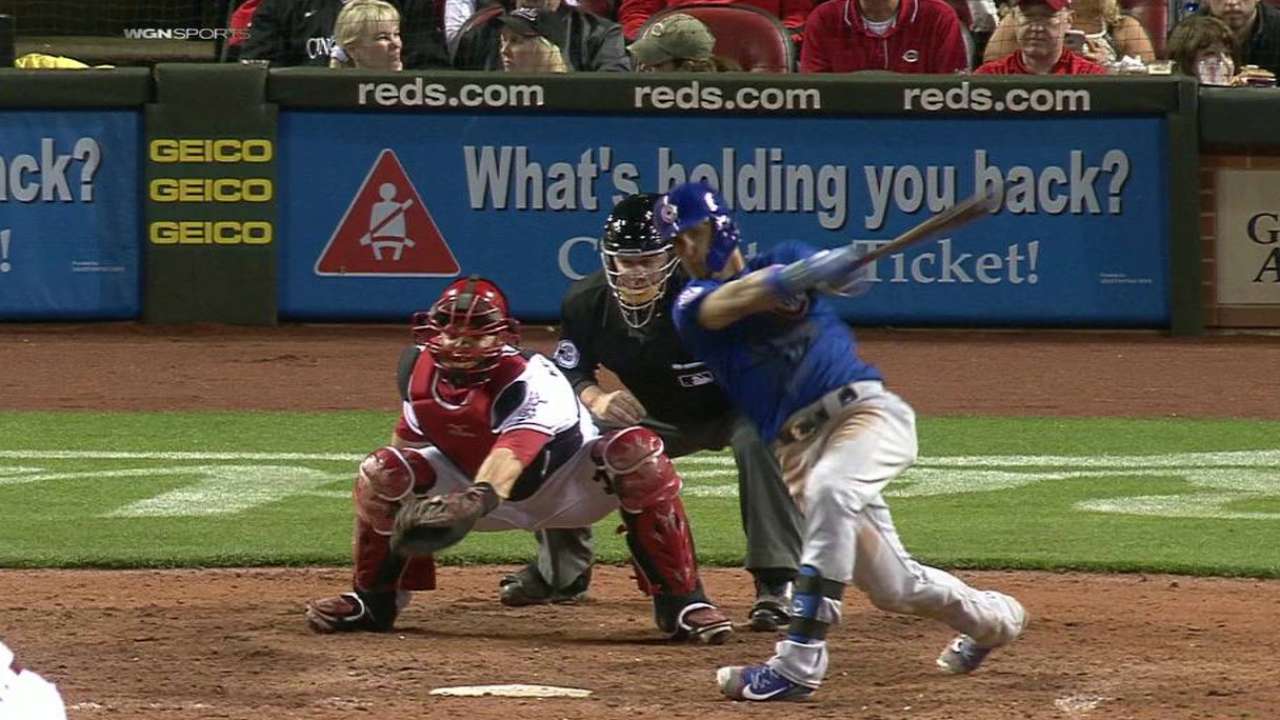 Maddon started Baez at third base for the second straight night on Saturday.
"I'm not just looking at an offensive chart, I'm looking at the defensive chart, and I like the way the defense set up tonight with [John] Lackey pitching," Maddon said.
Baez did help his playing time by hitting a single to right, stealing a base and then scoring on a sacrifice fly in the second, and it doesn't hurt that he led off the ninth with his first home run of the season. But Maddon likes the glovework and more.
"Everybody says, 'Oh, he hit a home run,'" Maddon said. "Yeah, it's nice. I like the defense, the baserunning was really good, the energy he brought to the field last night was really good. He happened to hit a home run. I liked the line drive to right field actually."
Baez has been working on his approach at the plate. It's paying off so far. Now, he has to figure out how to slide. He landed awkwardly at home in the second, and admitted he was trying not to slide hands first. Baez was slowed at the start of the season with a left thumb contusion suffered when he slid into first base hands first in a Spring Training game.
"I kind of tripped a little bit," Baez said. "I think my toes went to sleep and I couldn't feel my legs, and then on that tag, I was going head first, and then I remembered my hands, and I was going too fast to come back and slide feet first."
Carrie Muskat has covered the Cubs since 1987, and for MLB.com since 2001. She writes a blog, Muskat Ramblings. You can follow her on Twitter @CarrieMuskat and listen to her podcast. This story was not subject to the approval of Major League Baseball or its clubs.