Hughes could soon return to Bucs' bullpen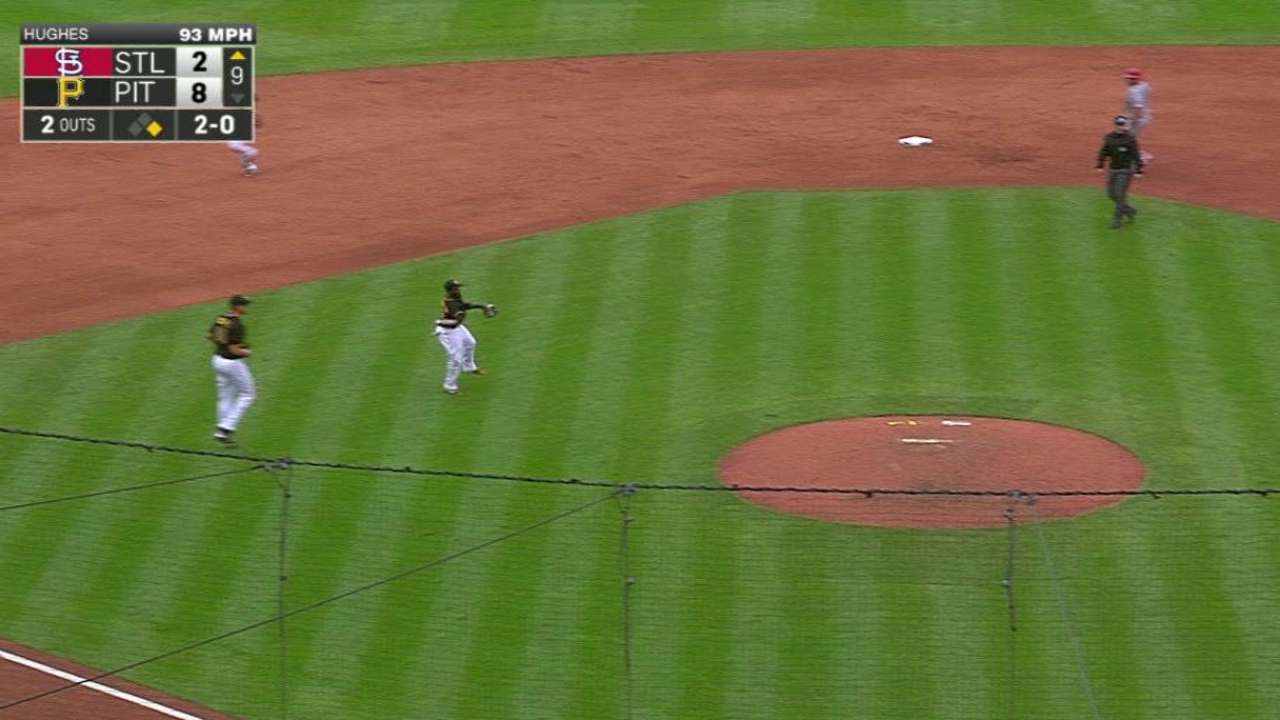 PHOENIX -- Reliever Jared Hughes is nearly ready to join the Pirates' bullpen.
Hughes opened the season on the disabled list due to a left lat strain, which kept him off the mound from March 16 until the end of Spring Training. The right-hander began a rehab assignment with Triple-A Indianapolis this week, pitching back-to-back games on Wednesday and Thursday.
Hughes tossed a pair of scoreless innings. He had Friday and Saturday off, and he's scheduled to throw two innings on Sunday.
After that, the Pirates will re-evaluate Hughes. If he makes it through with no setbacks, Hughes could join the Pirates on Monday for their four-game series against the Rockies at Coors Field.
"He was able to get back on the mound and relieve any anxiety, tension, curiosity about where he was physically," manager Clint Hurdle said. "Physically, he's fine."
Hughes, a ground-ball specialist who thrives in escaping mid-inning jams, went 3-1 with a 2.28 ERA in 67 innings over 76 appearances last season.
The Bell Tolls
First baseman Josh Bell, the Pirates' No. 3 prospect, according to MLBPipeline.com, hit for the cycle in Indianapolis' 13-1 win over Louisville on Friday. Bell, likely the Pirates' future at first base, is hitting .308/.419/.596 with three homers and 14 RBIs in 14 games this season.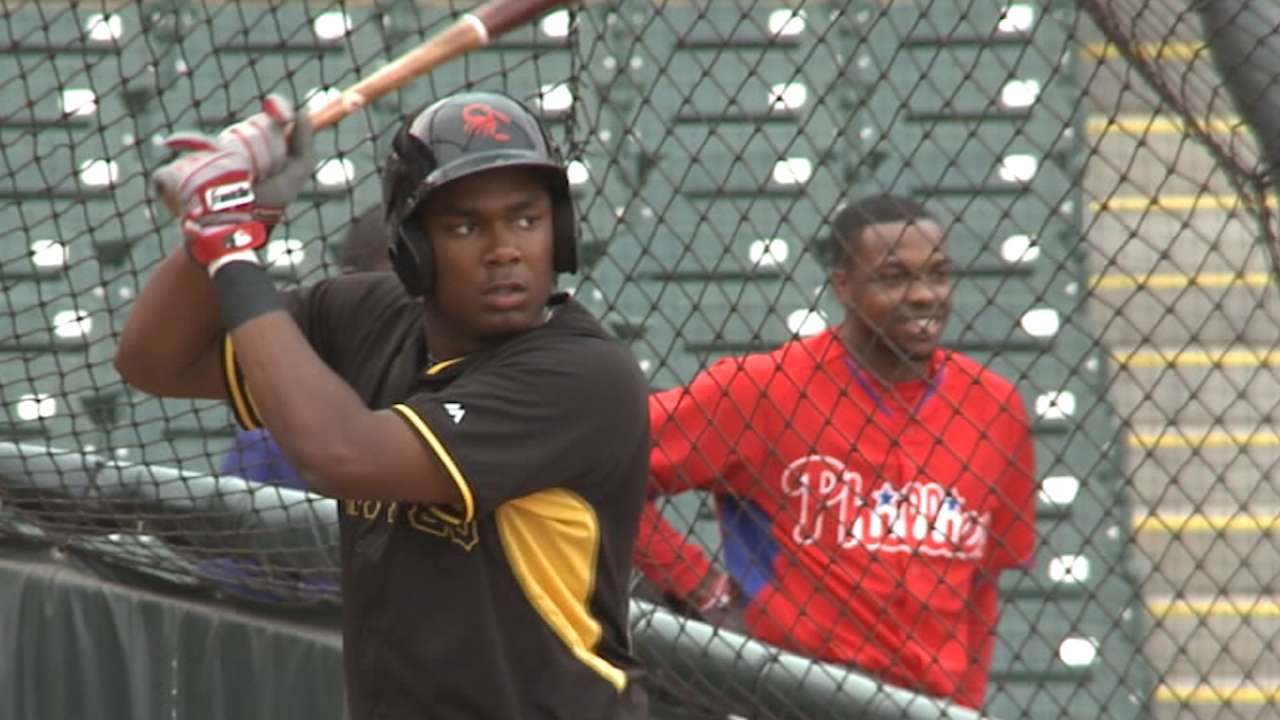 Bell singled in the first inning, doubled and hit a grand slam in an eight-run third and walked in the seventh. With two outs in the ninth, Bell hit a fly ball to center and legged out a triple.
"Regardless of where that last ball was hit," Hurdle said, "he was going to try for third. ... That was an impressive night."
Day down
Shortstop Jordy Mercer was out of the starting lineup Saturday night for the first time this season, a scheduled day off amid Pittsburgh's 16-game stretch without an off-day. Sean Rodriguez started at shortstop for the first time since last September.
Not-so-minor matters
Right-hander Jameson Taillon, the Bucs' No. 4 prospect, allowed one hit and struck out six over six scoreless innings for Indianapolis on Saturday. In three starts this season, his first Minor League action since 2013, Taillon is 2-0 with a 1.65 ERA, 16 strikeouts and no walks in 16 1/3 innings.
Right-hander Mitch Keller, the Pirates' No. 14 prospect, has thrown 15 scoreless innings to begin the season for Class A West Virginia. Keller, 20, has struck out 23 batters without a walk while holding opposing batters to seven hits.
Keller's team has won 13 of their first 16 games.
"We've got some good things going on," Hurdle said. "Fun to read. I don't watch a whole lot. ... Good stuff going on all over."
Quote of the day
"I had a bike as a kid, so it wasn't that big a deal for me to go get one as a player." -- Hurdle, who went without a cycle in his playing career.
Adam Berry has covered the Pirates for MLB.com since 2015. Follow him on Twitter at @adamdberry. This story was not subject to the approval of Major League Baseball or its clubs.