Tulo's two solo homers bode well for season
After slow start, shortstop finding rhythm at plate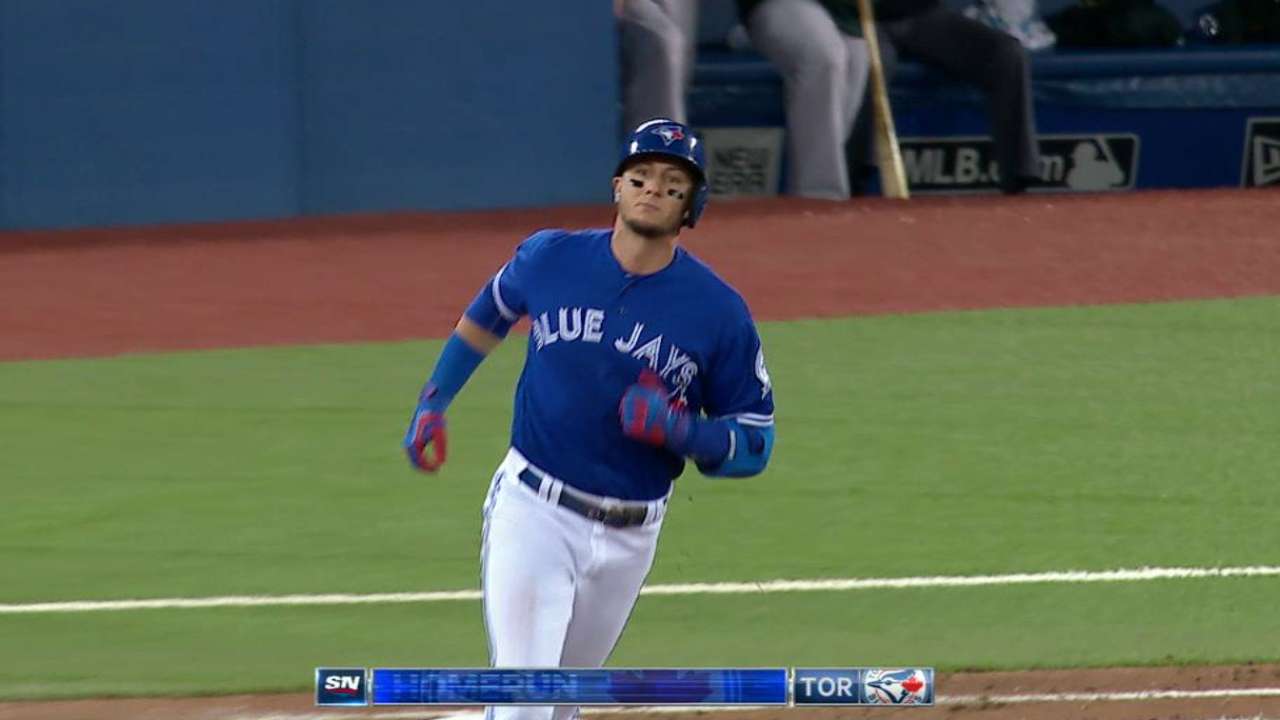 TORONTO -- Everybody needs a break every now and then. Just ask Troy Tulowitzki.
Tulowitzki received the day off on Friday, but he returned to the lineup the following afternoon in a big way. The All-Star shortstop had his first multi-homer game of the season in the Blue Jays' 9-3 victory over the A's.
Blue Jays manager John Gibbons previously said the day off was to rest Tulowitzki's injured hip, but that was something the veteran infielder disputed on Saturday. Whatever the real reason was, the time off worked.
"Yeah, it always is, this game can be a grind," Tulowitzki said when asked about the hip and also taking a mental break. "Honestly, I don't know where the hip stuff came from. I was feeling alright. I think it was more just a day off, but yeah, I feel good."
Tulowitkzi's first home run of the day came during the fifth inning with a solo shot off A's starter Chris Bassitt. Two innings later, Tulowitzki went back to work with another solo shot, this time off former Blue Jays right-hander Liam Hendriks. It was the 12th multi-homer game of Tulowitzki's career and his first since May 29, 2015, at Philadelphia.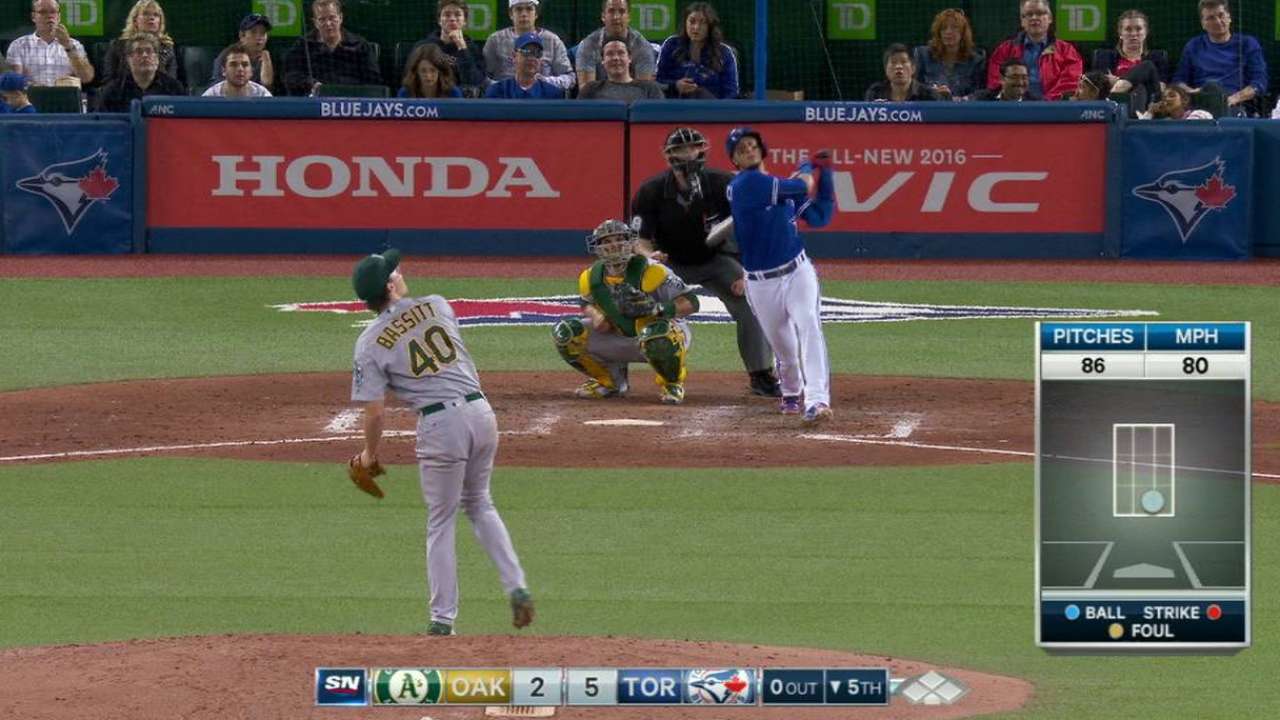 The 31-year-old is now hitting .188 with four home runs and 10 RBIs on the season. His slow start has been well-documented, but before the game Tulowitzki expressed optimism after going through what he called his best batting practice of the year. He declined to get into the specifics of what made it so good, and pre-game work doesn't always carry over, but it did in this particular case.
Before the game, Gibbons was getting grilled with questions about Tulowitzki's sluggish first three weeks of the season. Gibbons didn't seem overly concerned, but he did say that perhaps expectations should be slightly tempered now that Tulowitzki is into his 30s.
"I think it's probably a little unrealistic to expect him to do what he was doing as a young guy out there," Gibbons said. "Maybe not. But he's still very valuable to us, and I think he's going to have a big year.
"Generally, the older they get, they get a little beat up, they tail off a little bit. He wouldn't be the first guy that happened to, if that's the way it ends up. But he has done so much for us defensively, he doesn't have to hit a ton for me. He has made us so much better with the glove."
After the game, Gibbons was all smiles.
"Big day," Gibbons said. "Big for a lot of guys, it really was. We've been waiting on that kind of day, and hopefully we can build off of that."
Gregor Chisholm has covered the Blue Jays for MLB.com since 2011. Follow him on Twitter @gregorMLB and Facebook, and listen to his podcast. This story was not subject to the approval of Major League Baseball or its clubs.