Ezequiel 4:5 -- fourth outfielder has career day
At plate and in outfield, Carrera righteous for Blue Jays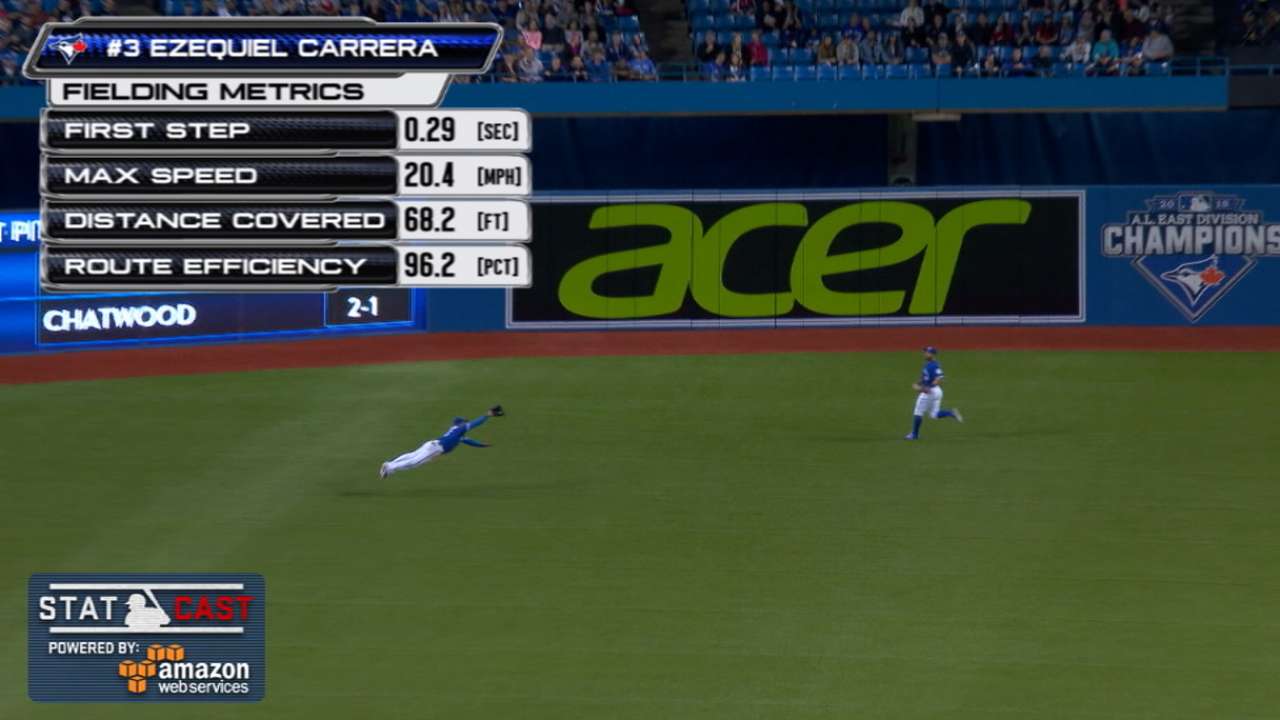 TORONTO -- The Blue Jays received a spark from the unlikeliest of sources in Saturday's victory over the A's, with backup outfielder Ezequiel Carrera making his presence felt on both sides of the ball.
Filling in at leadoff and left field for the injured Michael Saunders, Carrera went 4-for-5 and made a pair of fantastic catches to help Toronto defeat Oakland, 9-3, and snap its three-game losing streak.
The 28-year-old entered Saturday's game with a .196 (27-for-138) average in the leadoff spot, but he put together career highs with four hits and three runs -- and he also stole a base for good measure.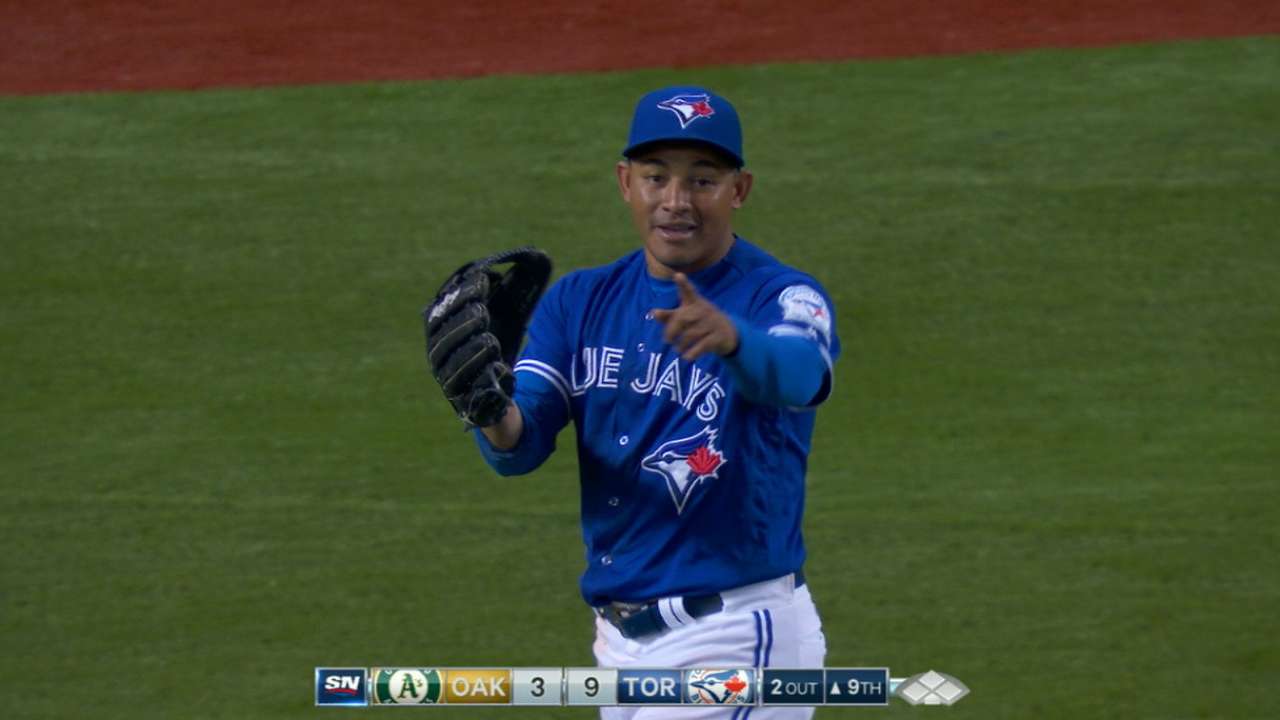 "It's one of the best games I've ever played in my life," Carrera said through an interpreter when describing his performance. "I was focused, and I just wanted to do the job the manager asked me when I was at leadoff."
Carrera joined the Blue Jays early last season and played in 91 games for the AL East champions. Primarily used in a fourth outfielder's role, Carrera's productivity and preparation are what make him an attractive option for manager John Gibbons and allow the team to rest Saunders until his sore left hamstring is good to go.
"He'll be back in there tomorrow, I can guarantee you that," Gibbons said about Carrera. "Zeke has been a good player for us. Last year he did a heck of a job, and it's a tough role to play. It's not like he's an old veteran guy who knows how to play that role necessarily. But he did a great job coming off the bench and being very productive for us."
Carrera opened the game with a single to center field to kick-start a two-run first inning for the Blue Jays, slapped a ground-rule double in the second as part of a three-run inning, and singled in both the fourth and eighth innings to complete his four-hit outing.
The former New York Mets' Draft pick also robbed Chris Coghlan of extra bases in the fifth with a sliding catch, and put a punctuation mark on the day with a second diving catch off the bat of Khris Davis in the ninth, receiving a standing ovation from the 46,334 in attendance at Rogers Centre.
"I'm really happy," Carrera expressed about getting a standing ovation from the sold-out crowd. "It's the second time the defence got up for me, and it's really enjoyable to experience that."
Alykhan Ravjiani is a reporter for MLB.com based in Toronto. This story was not subject to the approval of Major League Baseball or its clubs.