Twins' bats tie franchise record in strikeouts
Club fans 18 times in loss to Nats, 15 against starter Roark
WASHINGTON -- During the Twins' 2-0 loss to the Nationals, Brian Dozier knew his team was struggling to hit Nationals starter Tanner Roark. But the second baseman didn't realize quite how bad the damage was until he ducked back to the clubhouse in the late innings.
"I heard, 'Roark with a career-high 15 strikeouts,' and I said, 'What?'" Dozier said. "Too many times, we struck out too many times."
The Twins struck out 18 times as a team, tying a franchise record, with all of their starters striking out at least once and eight of them going down on strikes at least twice.
After the game, the Minnesota clubhouse was unanimous in its praise of Roark. Miguel Sano, who struck out a team-high three times Saturday, called the Nats righty "nasty." Opposing starter Phil Hughes said Roark was "outstanding." Dozier said Roark was throwing harder and with more movement than he had seen him do before.
"He threw the heck out of the ball," Dozier said. "His ball was moving all over the place, way more than when we faced him in the exhibition game [on April 1]. And he's throwing harder than he was."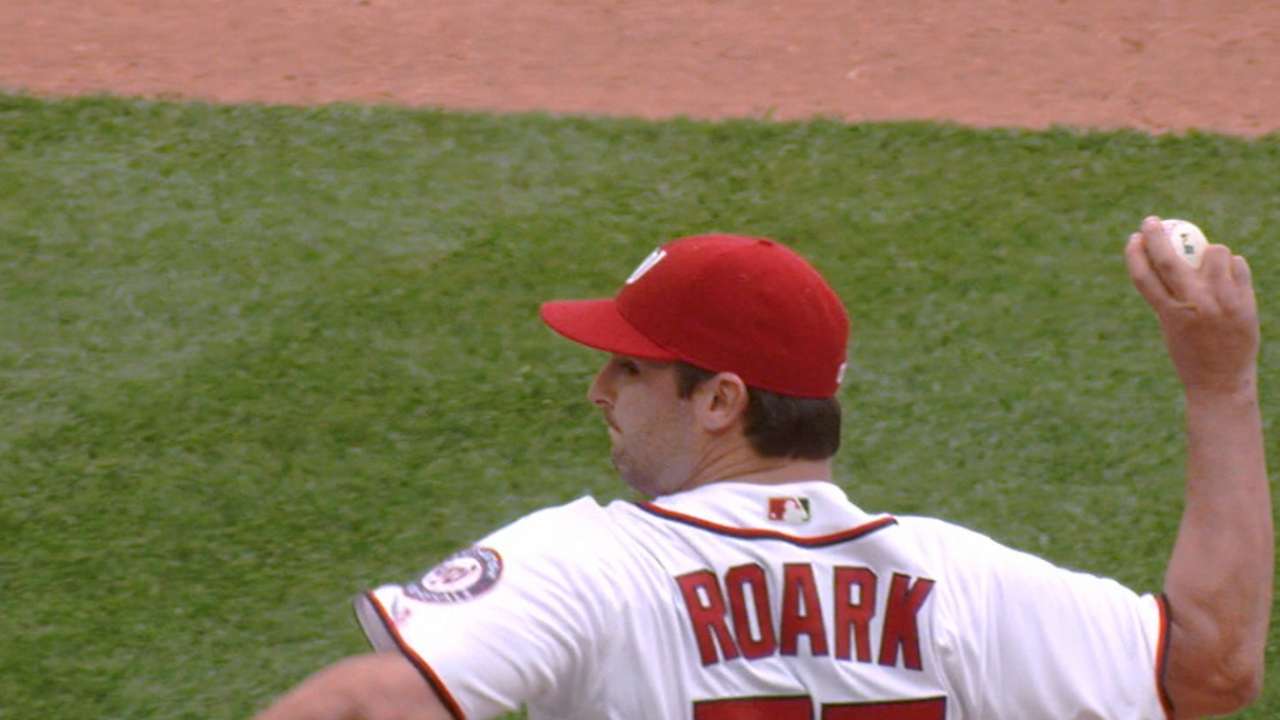 Minnesota manager Paul Molitor said Roark's 15 strikeouts were "partly him, partly us," while praising the right-hander's command.
"He was using that two-seamer on both sides of the plate. Guys would look in, he'd throw away, they'd look away, he'd throw in," Molitor said. "He worked fast, he got into a rhythm, and we just couldn't slow him down."
The Twins have been strikeout-prone all season, having gone down on strikes in 22.4 percent of their plate appearances entering Saturday, 10th worst in the Majors. Last season, they were slightly better, fanning on 21 percent of plate appearances, 12th worst in baseball.
Saturday was not only the Twins' most whiff-heavy day of the season, but also tied for the most strikeout-packed day in Twins history, a record that dates back to 1995.
Told that the team had tied a franchise record for strikeouts, Dozier contemplated the fact for a moment then summed up the afternoon succinctly.
"Well, that stinks."
Alex Putterman is a reporter for MLB.com based in Washington. This story was not subject to the approval of Major League Baseball or its clubs.