Bassitt struggles in 'uphill battle' vs. Blue Jays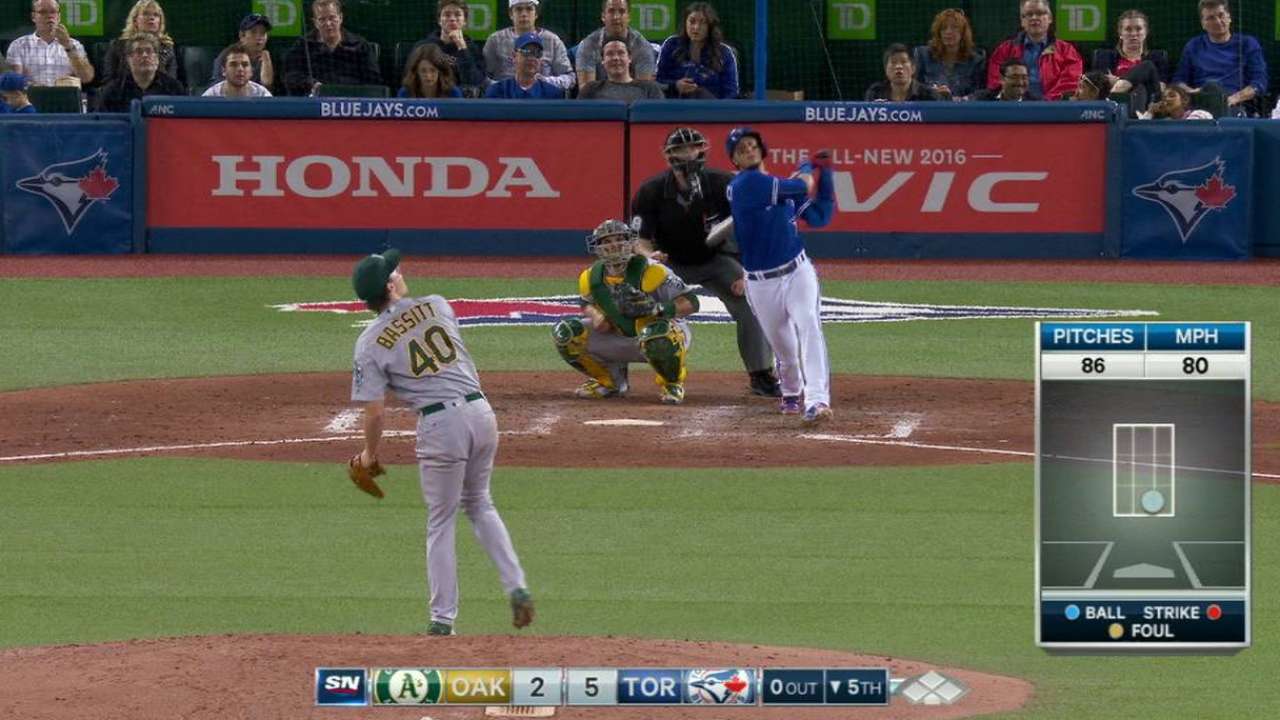 TORONTO -- The A's were undone by the Blue Jays on Saturday, their six-game winning streak halted after Chris Bassitt struggled to match the quality of his previous outings.
The right-hander never found a rhythm, instead knocked around for five runs in the first two innings of a 9-3 loss in Toronto, where he couldn't contain his fastball, or throw it as hard as he had been, in five innings of work.
The Blue Jays didn't waver. Bassitt allowed hits to each of his first two batters, the first coming around to score on a costly wild pitch to wipe away a quick 1-0 A's lead gained in the top half of the frame on Mark Canha's solo homer. The fourth hit allowed by Bassitt in the inning brought in another run, and he would yield nine hits in all -- a new career high -- and six runs.
In three previous starts this season, Bassitt held opponents to a .213 average, limiting them to six runs across 19 1/3 innings. His ERA went from 2.79 to 4.44.
"My fastball wasn't there, and it was a struggle from there on out," said Bassitt, who needed more than 20 pitches to get through three of his five innings. "It's a starter's job to make them feel uncomfortable, and that was the very last thing I was doing."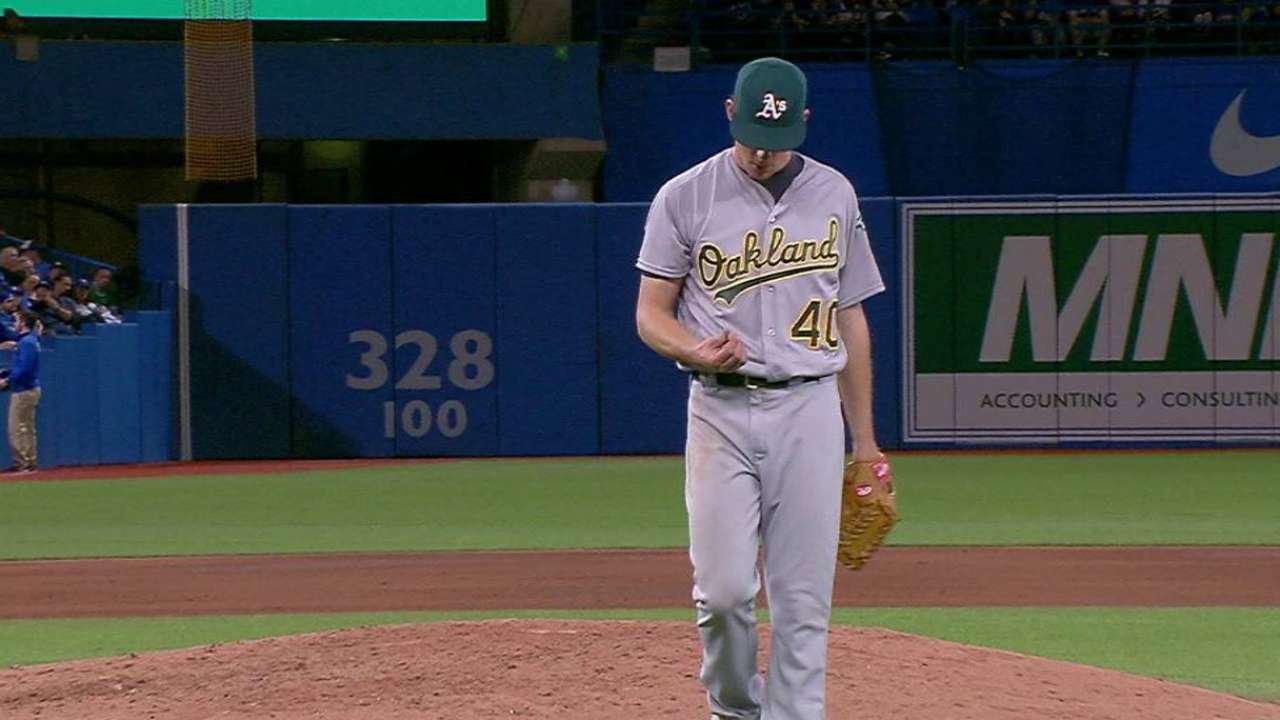 Former Athletic Josh Donaldson sent one of those fastballs, a two-seamer, to center field for a three-run homer in the second. Bassitt fell victim to the long ball again in the fifth, when Troy Tulowitzki notched the first of his two homers on the first pitch of the inning.
"Going against them, you want your A stuff, and that was far, far from it," Bassitt said. "I had nothing today."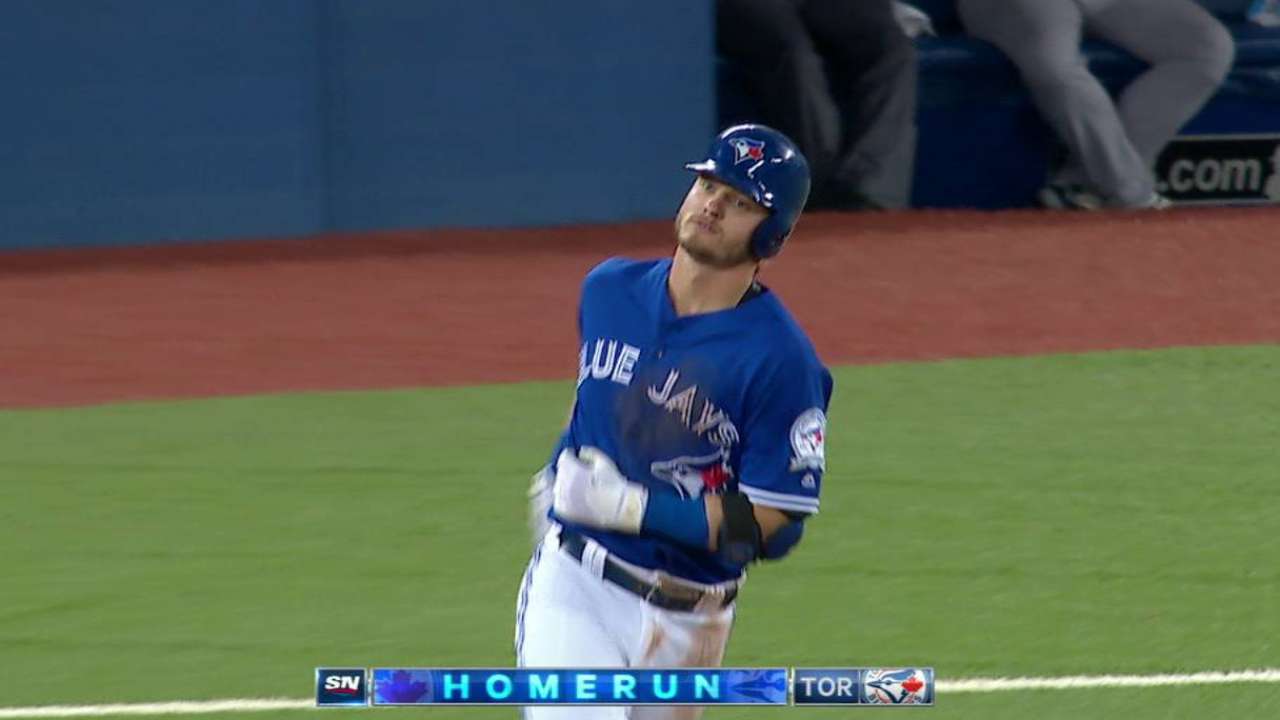 "That took some energy out of him I think, that first inning, then he just gave up a couple long balls offer that," A's manager Bob Melvin said. "Maybe not his best fastball today, as far as the velocity goes, and left a few cutters in the middle of the plate, but we still needed him to go as long as he did. Not his best day, but probably not as bad as it looks numbers-wise either."
Bassitt's fastball routinely touches 95 and 96 mph. On Saturday, it topped out at 94 and mostly sat between 90-92 mph. After the game, he mentioned fatigue as a possible reason, but he refused to make it an excuse.
"The offense did well again today, and I just didn't give us a chance, and that's the most disappointing thing," Bassitt said. "The first two innings were just a huge uphill battle. I just wish I felt a lot better than I did."
Jane Lee has covered the A's for MLB.com since 2010. This story was not subject to the approval of Major League Baseball or its clubs.