Samardzija shows off hitting prowess in win
Giants starter notches 2 hits, 3 RBIs in first home start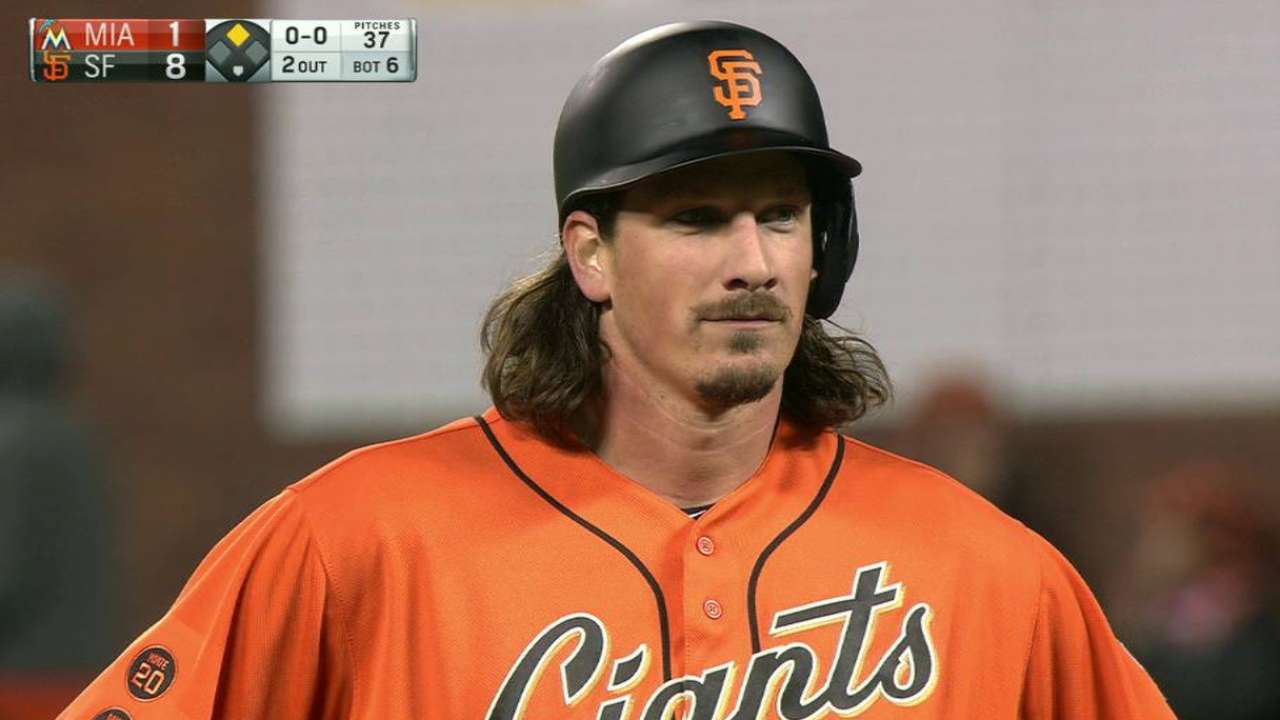 SAN FRANCISCO -- Forced by the quirks of the schedule to make his first home appearance as a Giant in his fourth regular-season start, Jeff Samardzija left fans wanting more after the Giants' 8-1 victory Friday night over the Miami Marlins.
However, Samardzija's hitting might have piqued as much interest as his pitching.
Samardzija excelled at his primary responsibility, He threw 117 pitches without walking a batter, marking the first time in 135 lifetime Major League starts that he has amassed that high a pitch count without issuing a free pass. This 7 2/3-inning effort, along with his eight-inning performance April 12 at Colorado, gives him the Giants' two longest starts ths season.
But while Samardzija impressed observers with his right arm, he wowed them with his bat. He drove in a career-high three runs with a fifth-inning RBI single and a sixth-inning two-run double. Samardzija's output helped the Giants turn a 3-1 lead into a lopsided affair with three runs in the fifth inning and two more in the sixth. He exceeded the total of RBIs San Francisco's other pitchers had recorded by one.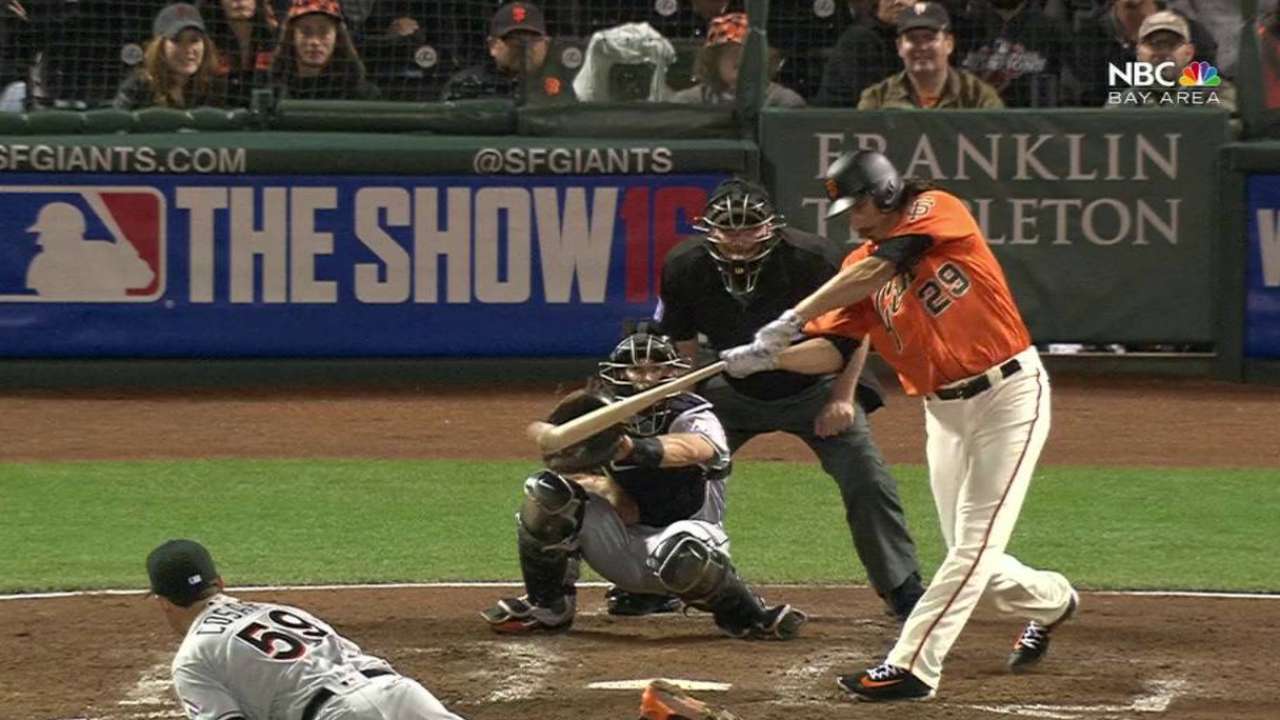 Samardzija entered this season with a .130 batting average, pedestrian even for a pitcher. But, aware of Samardzija's eventful past as an All-America wide receiver at Notre Dame, Giants manager Bruce Bochy said, "He's a good athlete. He's dangerous with the bat."
First baseman Brandon Belt insisted he has seen Samardzija hit prodigiously in batting practice.
"I've seen the power. It's there," Belt said. "He might rival Bum [Silver Slugger-winning left-hander Madison Bumgarner] when it comes to power. It's just a matter of putting the ball in play."
Samardzija joked that he takes a pitcher's typical approach to hitting: "Close your eyes and swing hard and you might hit it," he said.
A reporter asked Samardzija whether he considers himself a decent hitter.
"I consider myself a great 5 o'clock hitter," Samardzija said, referring to batting practice. "But come 7 o'clock and that ball's 94, 95 [mph], it's a little tougher. I'll just keep swinging and see what happens."
The pro-Giants zealots in attendance at AT&T Park obviously liked what they saw from Samardzija, showering him with a noisy ovation after Bochy removed him in the eighth inning. Samardzija appreciated the fans' reaction.
"It's a very educated fan base with high standards. You want to live up to those standards," said Samardzija, who signed a five-year, $90 million deal with the Giants as a free agent last offseason. "You come play in a park like this with the history they have here, as a new guy, you want to prove your worth and prove you belong on this team. Hopefully they saw some things that they like."
Chris Haft has covered the Giants since 2005, and for MLB.com since 2007. Follow him on Twitter at @sfgiantsbeat and listen to his podcast. This story was not subject to the approval of Major League Baseball or its clubs.