Fit for a King: Kuma delivers gem in place of Felix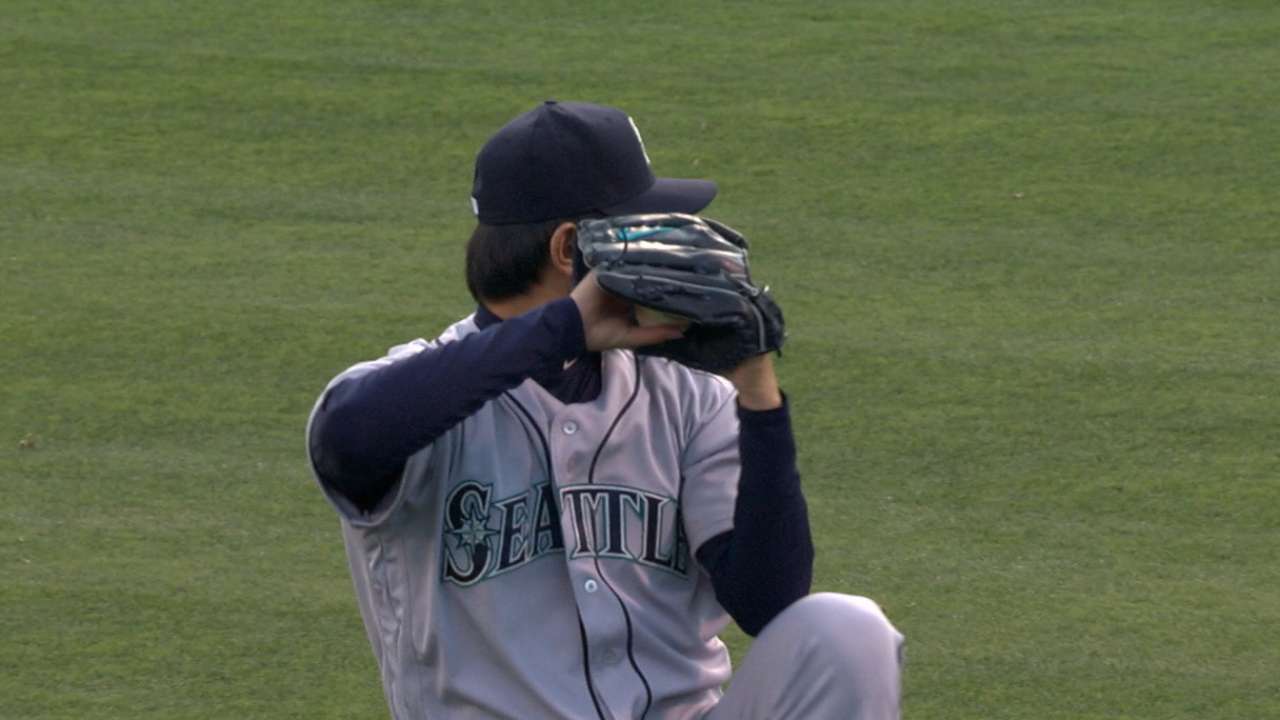 ANAHEIM -- About the last thing Hisashi Iwakuma expected when he awoke Friday morning was to be pitching in that evening's game against the Angels. This was Felix Hernandez's day to start, after all, and the King never misses his turn.
But about noon, Iwakuma's phone rang, with manager Scott Servais asking if the 35-year-old right-hander could move his start up a day and take Hernandez's place after his teammate had come down with the flu.
Iwakuma agreed and he filled in impeccably for the Mariners' ace, throwing eight innings of two-run ball and putting the Mariners in position for their 5-2 victory in 10 innings as Seattle won its third straight to pull even at 8-8 on the year.
"To be honest, when I first heard about it, I was a little surprised," Iwakuma said through interpreter Antony Suzuki. "But I was able to just go out there and fill in for him and the team."
Although Iwakuma was still pitching on his normal fifth day, thanks to an off-day in the Mariners' schedule on Monday, Servais appreciated the short-notice response.
"I can't say enough about what Kuma did, getting a call at 12 o'clock today saying you're pitching and then going out and performing like that," said the first-year skipper. "That's awesome. That says a lot about him and what he thinks about our team to take the ball like that and not look back."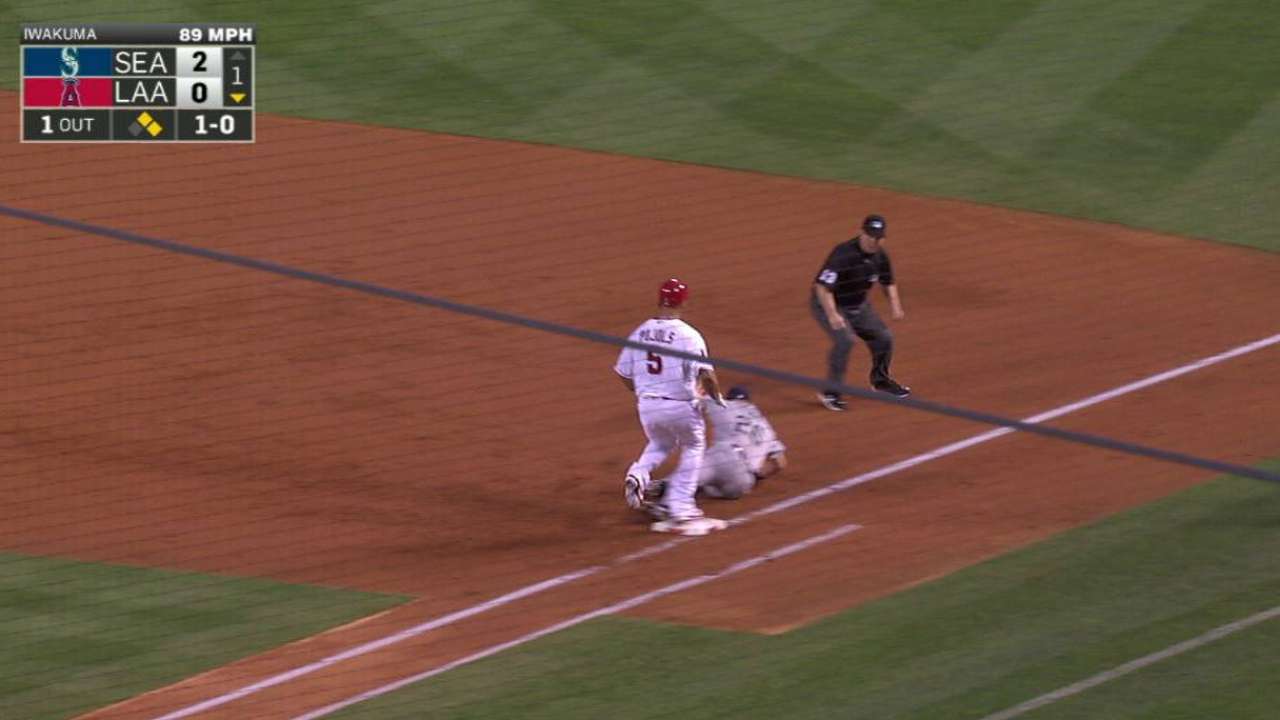 Iwakuma put together his best game of the year with an efficient 89-pitch outing marred only by solo home runs from Kole Calhoun and C.J. Cron.
"I had four days rest, so physically I was fine," Iwakuma said. "Mentally, I felt pretty good, too, because knowing the fact I was facing the Angels and I've faced these guys many times and I do pretty well at this ballpark."
Iwakuma is 8-3 with a 2.67 ERA in 15 career outings against the Halos. And while he took a no-decision in this one, it felt as good as any of those previous victories.
"I'm very happy for the win today and very happy I got to go eight innings and save the bullpen," he said. "That's what I had in mind. Yeah, at the end we won, so it was a good start."
Iwakuma has yet to record a win this year, at 0-2 with 3.81 ERA in four outings, but he and Servais agreed he's on the right track.
"I really thought he was on his game," Servais said. "The ball was down, the split was good. He was ahead in the count, early contact, the pitch count was under control. It was everything we were hoping for today."
"I think my fastball was pretty sharp and crisp," Iwakuma said. "I'm happy for that. I think it's coming back to where I want to be at this time of the year."
Greg Johns has covered the Mariners since 1997, and for MLB.com since 2011. Follow him on Twitter @GregJohnsMLB and listen to his podcast. This story was not subject to the approval of Major League Baseball or its clubs.