Wainwright still searching for winning stuff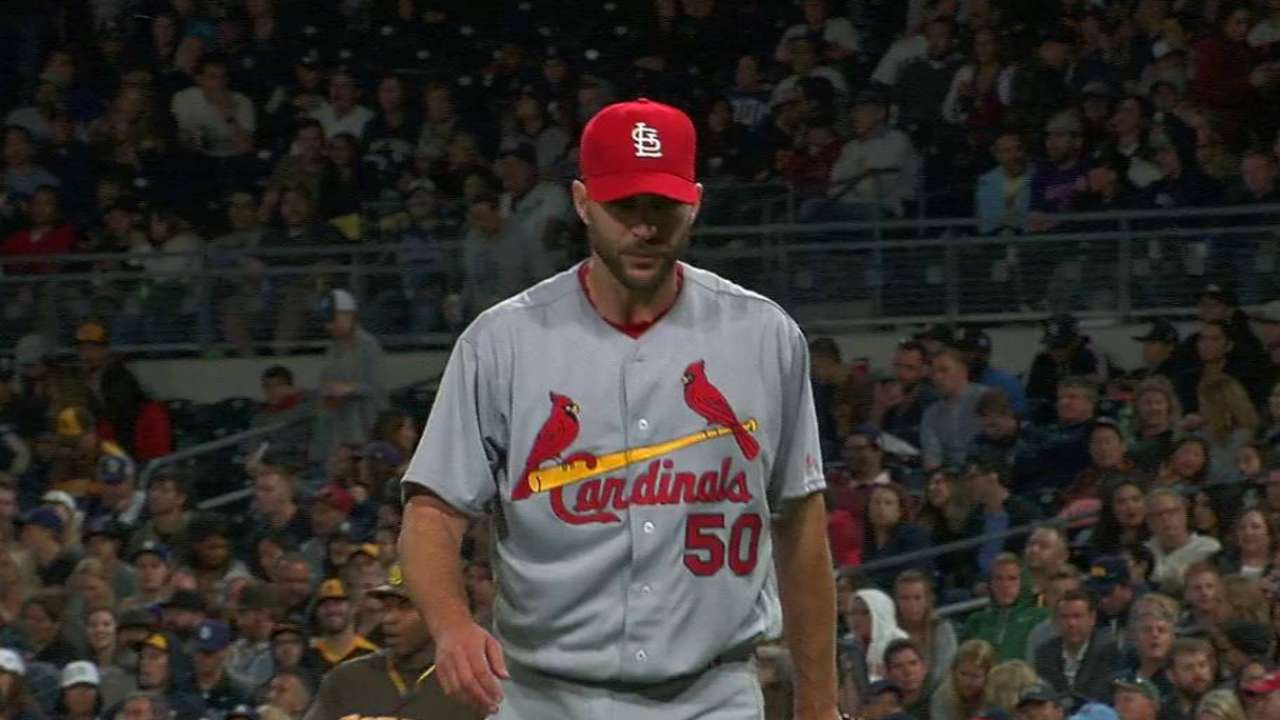 SAN DIEGO -- St. Louis' Adam Wainwright is getting there and he appreciates your patience.
"It's still not great,'' he said after the Cardinals fell to the Padres, 4-1, on Friday. "But I made a lot more quality pitches tonight and that is how I have to look at it. Obviously the life on some of my stuff isn't quite there yet.''
Wainwright (0-3) is winless and that remains a head scratcher nearly three weeks into the season. But he continues to struggle with his fastball and that sharp break to his curveball remains elusive.
But progress was cited by Wainwright and manager Mike Matheny after the right-hander went six innings, surrendering three runs on seven hits. Wainwright walked one with a strikeout.
"I still have to get my hook going,'' he said. "It's better, it's coming. My curveball is an equalizing pitch for me when all else fails and I haven't been able to do that this year. I just have to get more consistent.''
Wil Myers ambushed a first-pitch, belt-high fastball for a first-inning solo home run. The Padres tacked on single runs in the third and fourth, with Wainwright tiptoeing through adversity in the fifth.
"Overall he kept us in the game,'' Matheny said. "He didn't have his sharpest stuff. I thought the breaking ball was better, at times, and he's still looking for that fine fastball command.
"He just fought his way through and I see him taking strides in the right direction. You can see he is getting a little more comfortable and putting a little more movement on his pitches, but he is still looking for it.''
The same goes for that elusive first win of 2016.
"They beat me and I'm getting tired of losing, I know that,'' he said. "So I'm just going to keep grinding, keep working. But that start right there is miles ahead of my last start, so that is how I'm going to look at it.''
Jay Paris is a contributor for MLB.com based in San Diego. This story was not subject to the approval of Major League Baseball or its clubs.