Puig's throw can only be appreciated in GIF form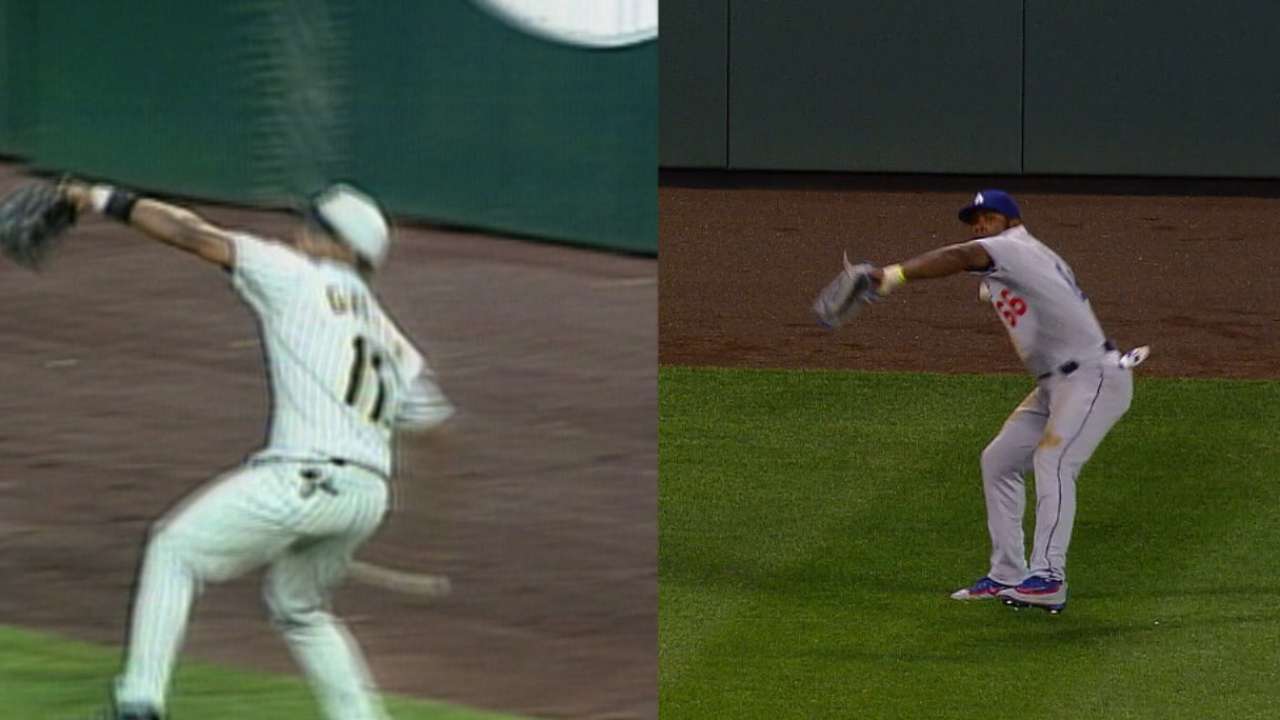 Here are the Top 8 GIFs of the day, courtesy of @MLBGifs.
1. Puig makes insane throw
Yasiel Puig delivers a warning to baserunners everywhere with a ridiculous throw that will surely go down among the best of the year.
2. Fan catches home run ball while holding baby
Multitasking at its best. This Pirates fan hauls in a Welington Castillo home run ball with one hand while clutching a baby in the other.
3. White Sox turn triple play
The White Sox escaped a jam in their 5-0 win over the Rangers, turning a 9-3-2-6-2-5 triple play.
4. White Sox react to triple play
The White Sox return to the dugout, celebrating their first triple play since Sept. 18, 2006.
5. Ellsbury steals home
Jacoby Ellsbury pulled off a rare feat Friday with a straight steal of home plate. He became the first Yankees player to record a straight steal of home since Derek Jeter on May 5, 2001.
6. Cespedes throws out runner at home
Defensive highlights were everywhere Friday. Yoenis Cespedes showed off his cannon and added to the reel with an impressive toss home.
7. Werth robs homer
It was quite the night for Jayson Werth, who not only homered himself, but also robbed the Twins' Byron Buxton of a home run, plucking it from just over the left-field wall.
8. Granderson hits 2 homers
Curtis Granderson powered his Mets to a win over the Braves, driving in five of the team's six runs with a pair of home runs. It was the 19th multihomer game of his career.
Chad Thornburg is a reporter for MLB.com. This story was not subject to the approval of Major League Baseball or its clubs.