Lawrie's fervor fires up teammates
Second baseman says 'just me being me' of on-field intensity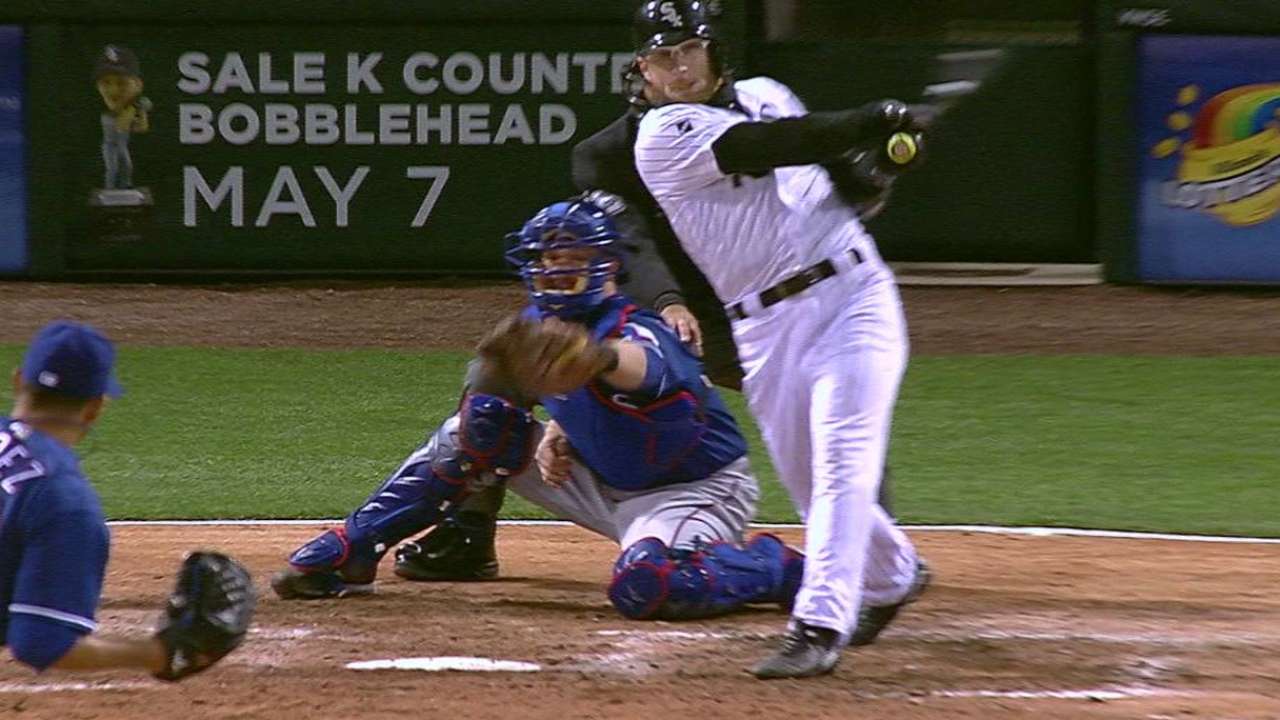 A pretty run-of-the-mill play, right? Well, nothing is ordinary involving the high-wattage excitement of Lawrie.
"I've never had a teammate like him," a smiling Jose Abreu said through interpreter and White Sox broadcaster Billy Russo. "But that's good."
"[Lawrie] has a little bit of energy," White Sox manager Robin Ventura said. "If there's one guy that's going to bring it, he definitely has that part of him."
"Yeah, you see him around here," White Sox shortstop Tyler Saladino said. "That's just how he is. He wakes up with energy. He's ready to go every single day."
Through 17 games, the White Sox second baseman stands as one of the few consistent offensive forces. He has a .288 batting average, with a team-high five doubles to go with seven runs scored, six RBIs and a .364 on-base percentage.
That on-field contribution matters more than anything else -- excitement and intensity aren't exactly quantifiable statistics. But Lawrie's edge certainly does make a difference for a team missing that intangible over the past few seasons.
It's a strange question for Lawrie to be asked, as he's just living his life without affectation.
"I'm not trying to do anything crazy," Lawrie said. "I'm just being me. I'm glad that's being perceived well. That ain't going to stop. We are going to keep having fun with each other and keep holding each other accountable and keep having fun as a group.
"I don't really know how to answer. You haven't been around me a whole long time, but it's just me being me."
In using his double as an example, Lawrie simply was celebrating a big two-out hit in a close game. No special show for the crowd or the television cameras -- just Lawrie doing his thing for a winning team.
"You are up two runs and the game is not even close to being over," Lawrie said. "You get a knock like that and get a couple of the boys in with two outs. Late in the game like that, it pumps everybody up."
"He's a very good player and has a lot of energy," Abreu said. "I'm excited to be with him every time. I'm glad to have him on the team."
Scott Merkin has covered the White Sox for MLB.com since 2003. Read his blog, Merk's Works, follow him on Twitter @scottmerkin, on Facebook and listen to his podcast. This story was not subject to the approval of Major League Baseball or its clubs.