Braves willing to wait for Adonis' D to match bat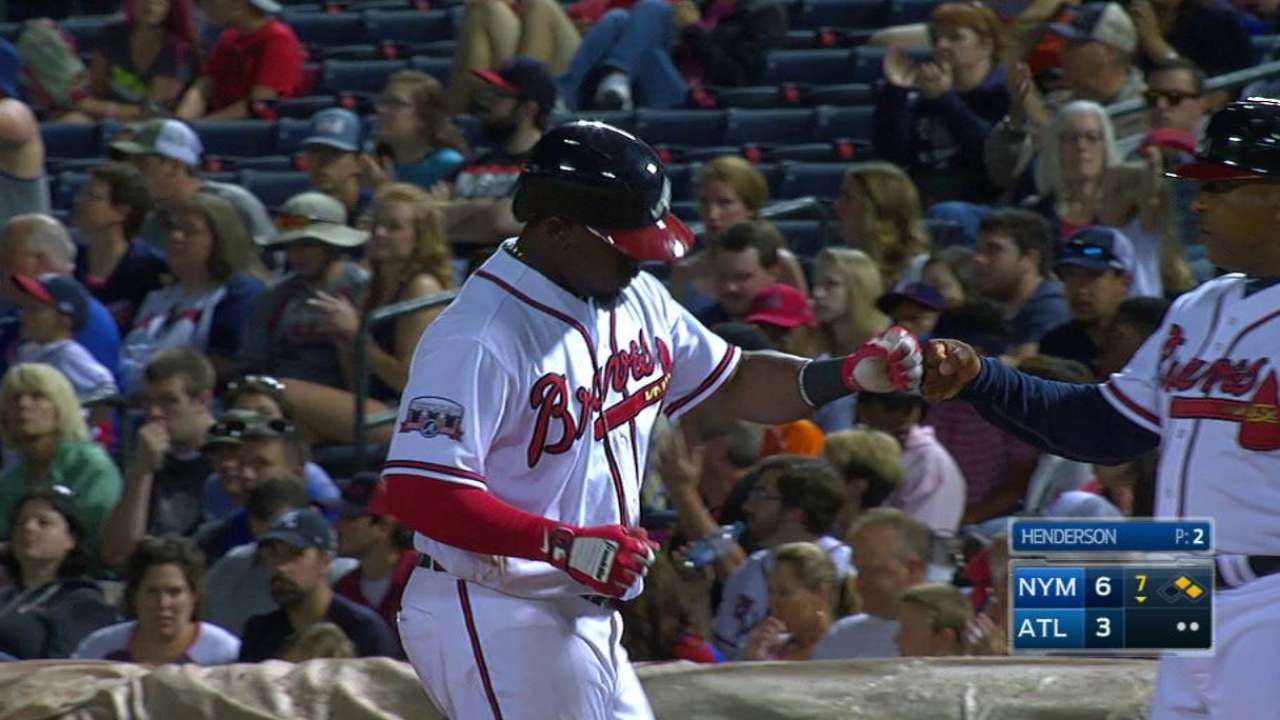 ATLANTA -- Adonis Garcia owns the worst fielding percentage of any Major Leaguer who has compiled at least 120 chances as a third baseman dating back to 1910. But as long as he continues to produce at the plate, the Braves are willing to deal with it, hoping his offensive contributions outweigh his presence as a defensive liability.
After enduring his second multi-error game in less than a week on Thursday, Garcia notched his second three-hit game and sixth multi-hit performance of the young season in Friday night's 6-3 loss to the Mets at Turner Field. The 31-year-old third baseman now stands as Atlanta's only regular position player who is hitting better than .290.
"He's not a third baseman," Braves manager Fredi Gonzalez said. "He plays hitter."
Garcia has committed six errors through his first 29 chances this season. His .870 career fielding percentage comes courtesy of the 16 errors he has made over the 125 chances he has had since he began playing third base for the Braves on a regular basis after last year's All-Star break.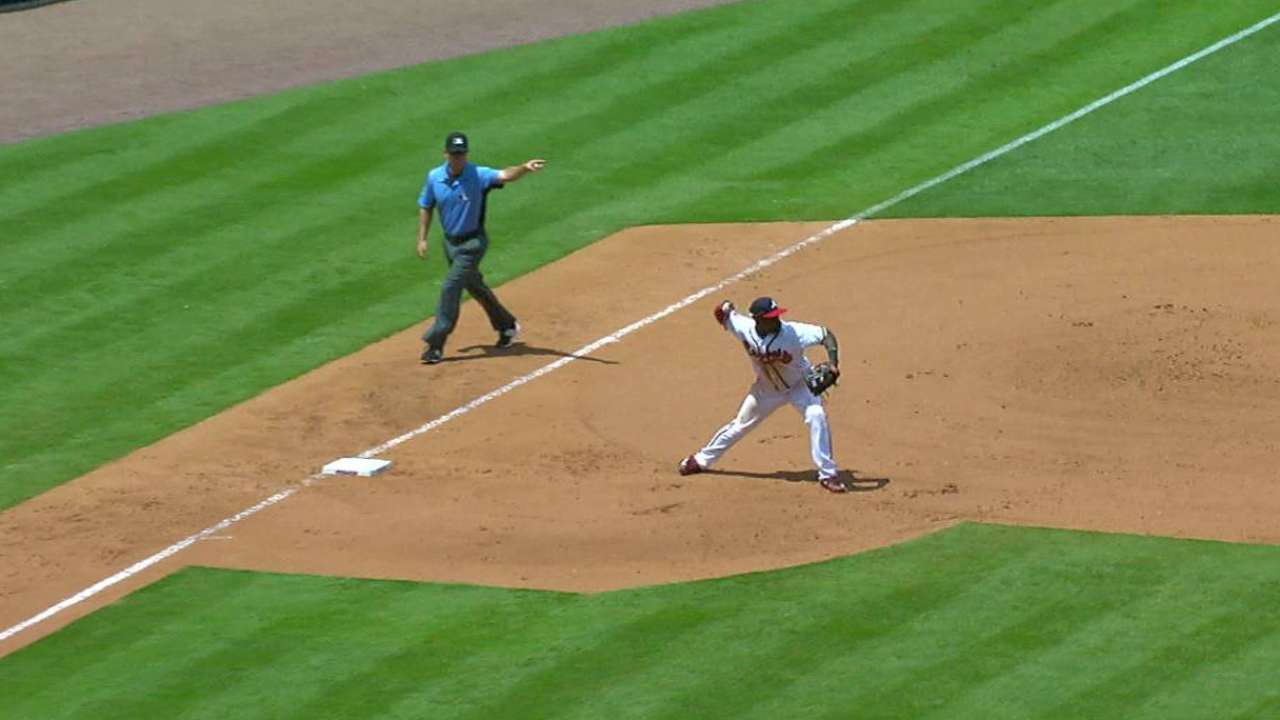 The Braves have been cognizant of Garcia's defensive shortcomings since they signed him to a Minor League deal after the Yankees released him at the end of Spring Training in 2015. But Garcia totaled 10 home runs in 191 at-bats last year, and along with his current team-best .309 batting average, he owns one of the Major League-low three homers Atlanta has hit this season.
"He might be the most consistent hitter we've had since the beginning of the year," Gonzalez said. "It's my job to get him out of there when we have a lead late in the game to help the defense. But offensively, he's made every case for him to play every day."
Instead of continuing to attempt to hide Garcia in left field like they did during much of last season's final month, the Braves opted to transition Hector Olivera from third base to left field and take a gamble on Garcia at the hot corner. Olivera's future with the Braves is now in doubt as he waits to learn how he will be disciplined after being arrested in connection with an alleged assault of a female acquaintance last week.
But the Braves have not yet opted to have Garcia play left field, a position he has not played (not even in Spring Training) since last year.
Promising third-base prospect Rio Ruiz, who is the team's No. 16-ranked prospect according to MLBPipeline.com, is still a few months away from being deemed Major League-ready. Daniel Castro, Kelly Johnson and Jace Peterson are current options.
But however you cut it, the Braves do not currently have the option of removing Garcia's bat from their lineup, and thus, they will hope that the daily defensive work he completes with Braves first-base coach and two-time Gold Glove Award-winning third baseman Terry Pendleton will lead to suitable improvement.
"We're trying to make him a third baseman," Gonzalez said. "I think he'll hit enough at third base where you'll feel comfortable."
Mark Bowman has covered the Braves for MLB.com since 2001. This story was not subject to the approval of Major League Baseball or its clubs.