Lobaton brings smiles, production to Nats' lineup
Backup catcher goes 2-for-3 with triple, 3 RBIs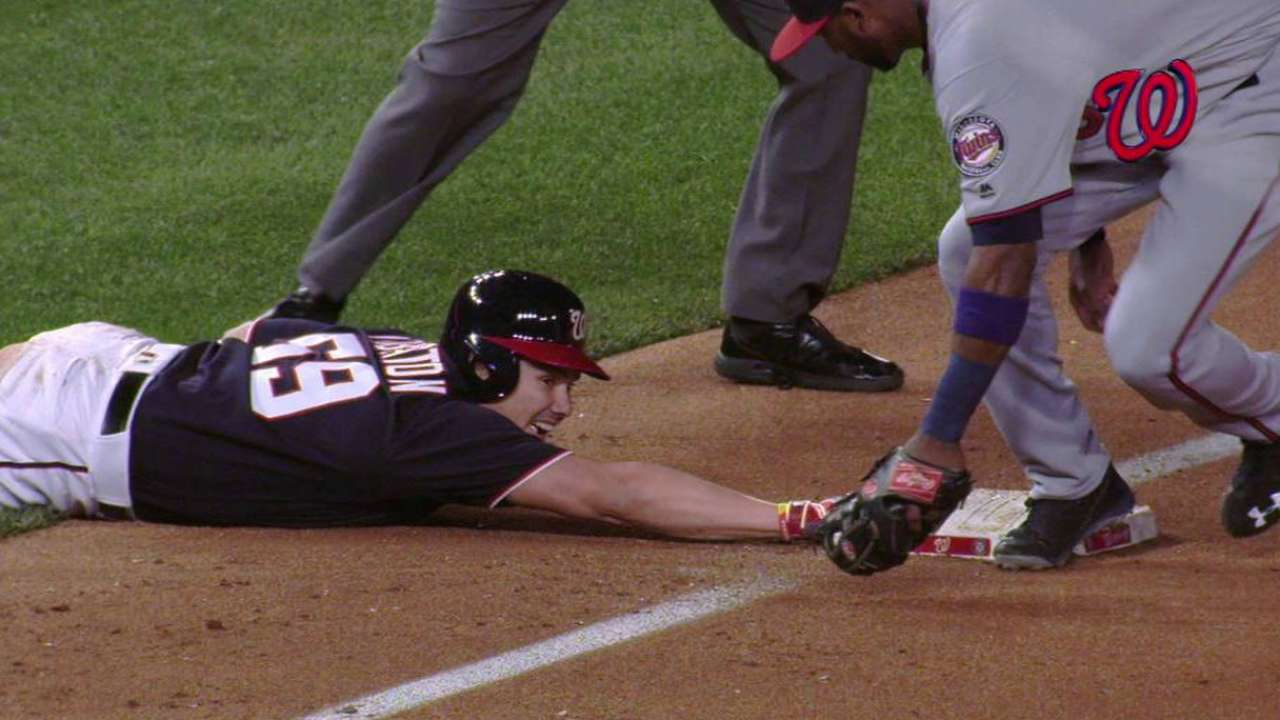 WASHINGTON -- Nationals catcher Jose Lobaton hit what manager Dusty Baker called "one of the most entertaining triples you'll ever see" in the third inning of the Nationals' 8-4 victory against the Twins on Friday night. With a runner on first, Lobaton hammered a 3-2 changeup from Twins right-hander Kyle Gibson off the fence in center field to drive in a run.
But was Lobaton thinking triple the whole way?
"No man, I figured that out when I was at third," Lobaton said with a laugh. "I stepped on second and it was like, why not just do it?
"When I was half between second and third I was like, 'Oh my God, what am I doing here?' It was great."
• Werth robs homer, then goes yard vs. Twins
The triple came complete with an overslide of third base, but the ball rolled under his legs, giving him time to reach back to the bag at third as the Nationals dugout erupted in celebration.
"That was great; that was a good moment," Lobaton said. "That was funny for the team."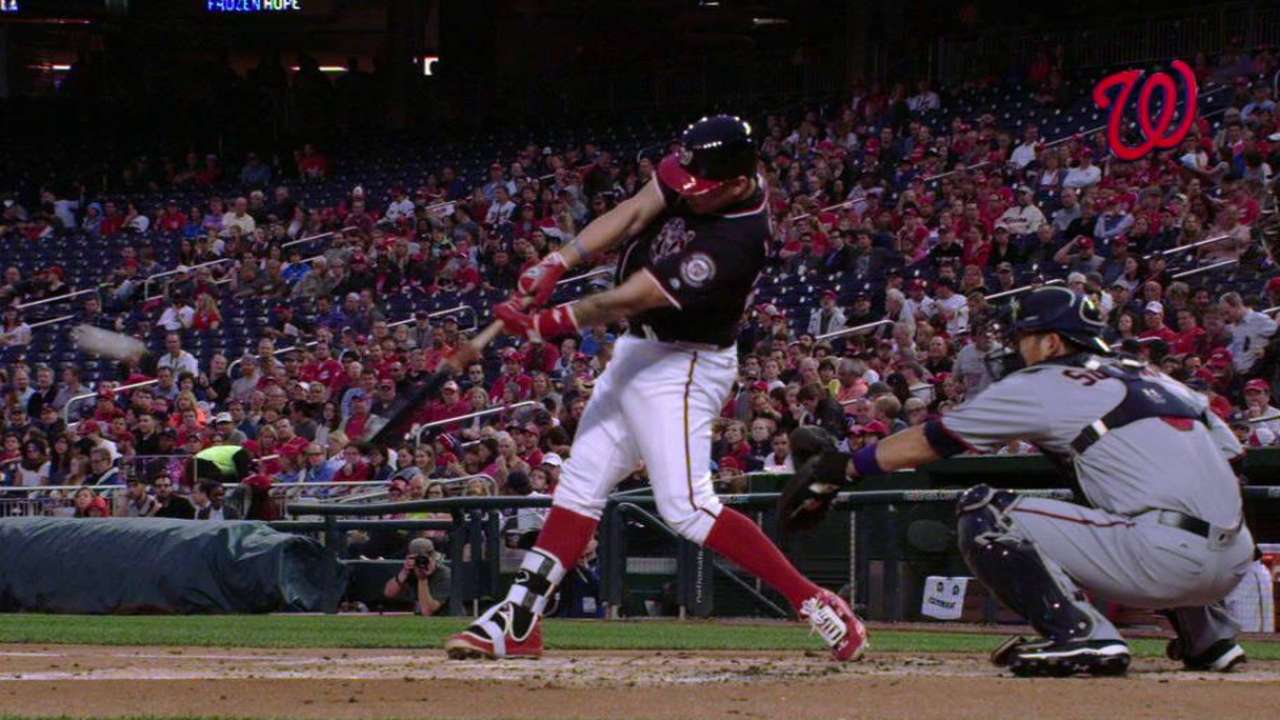 That is Lobaton, the Nationals' backup catcher and personal catcher for left-hander Gio Gonzalez, who keeps the clubhouse lighthearted while also providing production off the bench for Washington.
Lobaton had a pair of hits and drove in three runs Friday night while guiding Gonzalez to another strong start -- two earned runs, six hits and eight strikeouts in six-plus innings. About halfway through last season, Lobaton became paired with Gonzalez as a way to get Lobaton some regular playing time and to help Gonzalez.
"I like the way he calls a game, I like the way he catches," Gonzalez said. "And the same with Wilson [Ramos]. These guys are on their toes, they know what they're doing, and [pitching coach Mike Maddux's] always feeding them more ammo into what they have to do."
And in between starts, Lobaton has taken to his role with pride, happy to provide a few laughs along the way.
"I love my job. I love what I'm doing," Lobaton said. "I try to enjoy every day. And if I'm not playing, I try to have fun. That's part of my game."
Jamal Collier covers the Nationals for MLB.com. Follow him on Twitter at @jamalcollier. This story was not subject to the approval of Major League Baseball or its clubs.