Nola gains comfort, pitches deep into game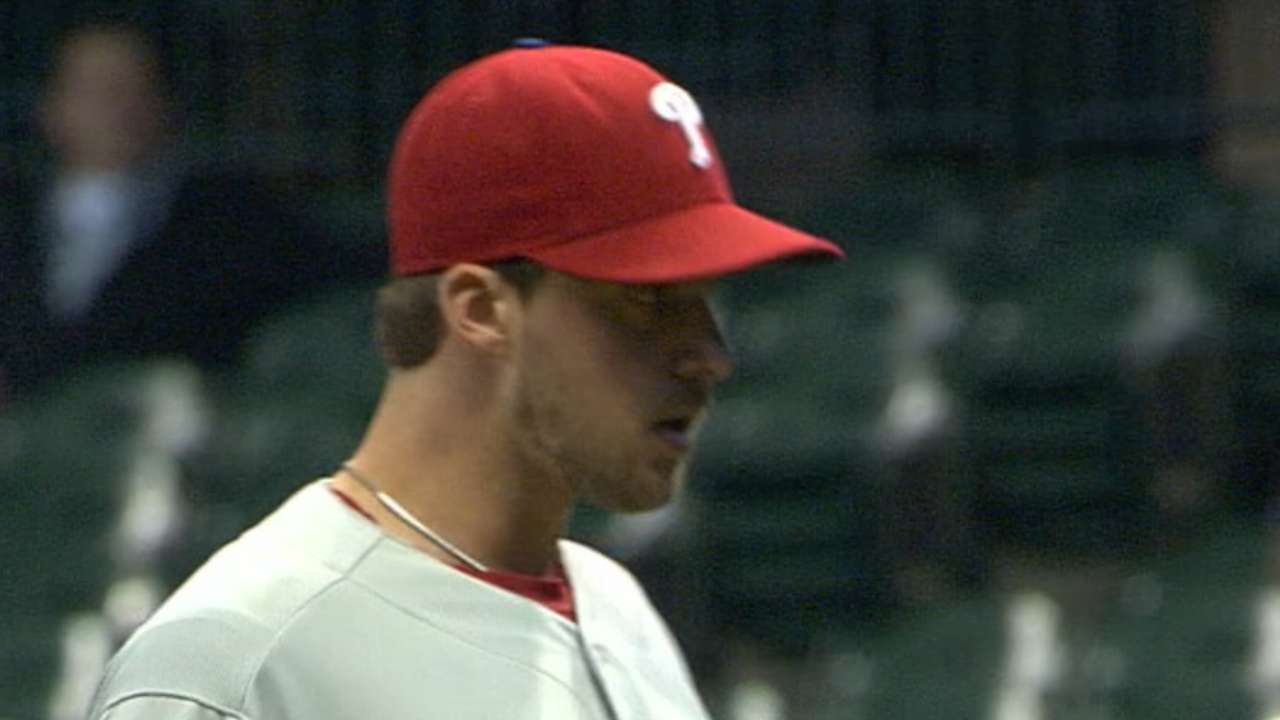 MILWAUKEE -- This is more like it.
Phillies right-hander Aaron Nola allowed a run and walked two of the first nine batters he faced Friday night in a 5-2 victory over the Brewers at Miller Park. But after he allowed a two-out single to Domingo Santana in the second inning, Nola retired 16 of the final 17 batters he faced to earn his first win of the season.
Nola allowed four hits, one run, two walks and struck out seven, moving him into a tie with Clayton Kershaw for the National League lead with 30 strikeouts.
Nola threw a career-high 105 pitches in the process. He has thrown 95 or more pitches in three of his first four starts this season. He has pitched seven innings three times, too.
Compare that to last season. Nola threw 90 or more pitches five times in 13 starts. He pitched seven innings five times.
"I remember his last outing last year," Phillies manager Pete Mackanin said. "I took him out early in the fifth or sixth inning. I told him, 'We're going to baby you this year. But next year, we're not going to baby you.'"
Nola loves the longer leash.
"I definitely want to go as long as I can," he said. "I'm glad they're letting me do that. I'm glad I'm going out there and pitching deep into games. That's what I want to do. From here on out, I want to go as deep as I can every outing."
Of course, it looked a little shaky early as the Brewers scored a run in the first to take a 1-0 lead. Nola then allowed two baserunners with two outs in the second.
But then something happened.
"After the last outing, I felt I really needed to command the baseball inside a lot more," he said. "After the first couple innings, I felt like I got more comfortable throwing inside to lefties and righties, especially to lefties tonight. So I think that kind of opened a little more stuff up tonight."
Todd Zolecki has covered the Phillies since 2003, and for MLB.com since 2009. Read his Phillies blog The Zo Zone, follow him on Twitter and listen to his podcast. This story was not subject to the approval of Major League Baseball or its clubs.