Davis, Salvy appear to have words after win
Royals closer tells MLB.com via text message that pair are 'great'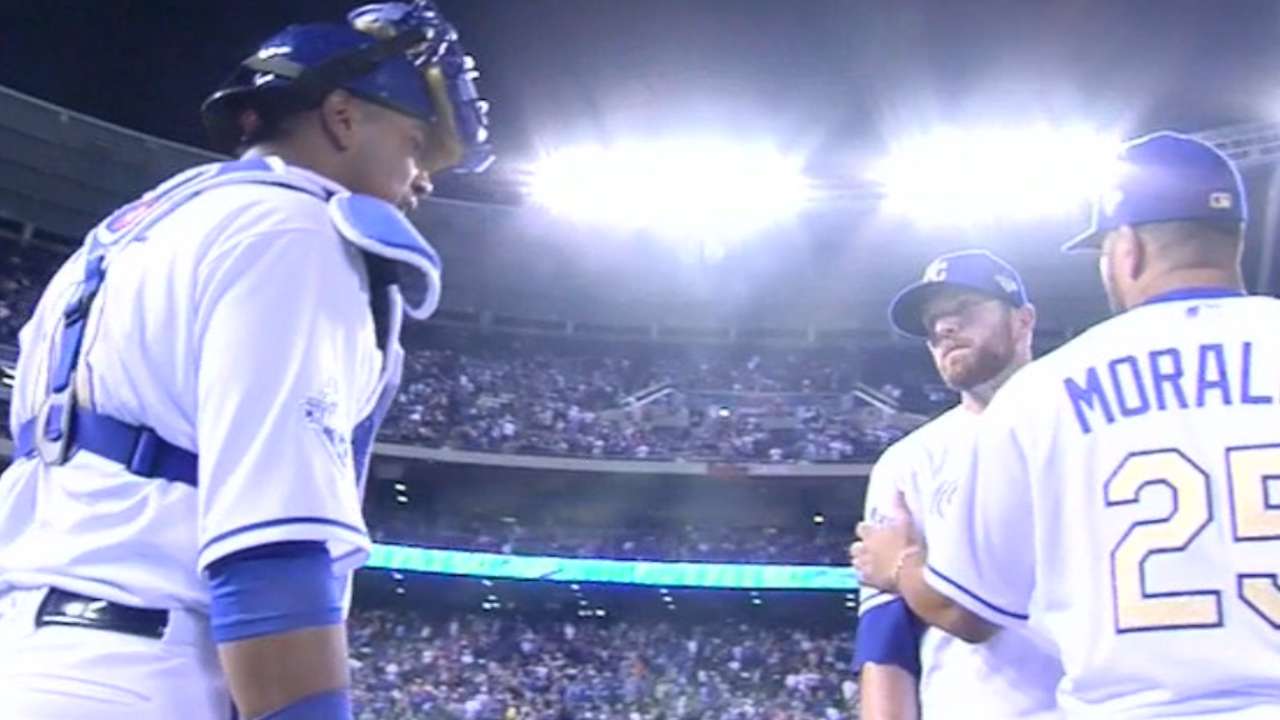 KANSAS CITY -- Following the Royals' 4-2 win over the Orioles on Friday night, it appeared on video that closer Wade Davis and catcher Salvador Perez may have had a disagreement after they came off the field.
The exchange was short, but teammate Kendrys Morales appeared to gently pat Davis on his side before the exchange ended.
The video made the rounds on Twitter.
Davis appeared briefly in the clubhouse as reporters interviewed Mike Moustakas, and then was not seen again.
But asked in a text message later about Perez, Davis replied to MLB.com, "Yeah, we are great."
When asked about the exchange with Davis, Perez said, "I don't know what you're talking about."
When informed of the video, Perez repeated, "I don't know what you're talking about."
A Royals official said later that Perez and Davis were seen leaving the clubhouse together and laughing.
Jeffrey Flanagan has covered the Royals since 1991, and for MLB.com since 2015. Follow him on Twitter @FlannyMLB. This story was not subject to the approval of Major League Baseball or its clubs.