Kluber, Fernandez highlight today's MLB.TV slate
Rays top prospect Snell makes debut vs. Tanaka, Yankees; Dodgers rookie Maeda looks to keep rolling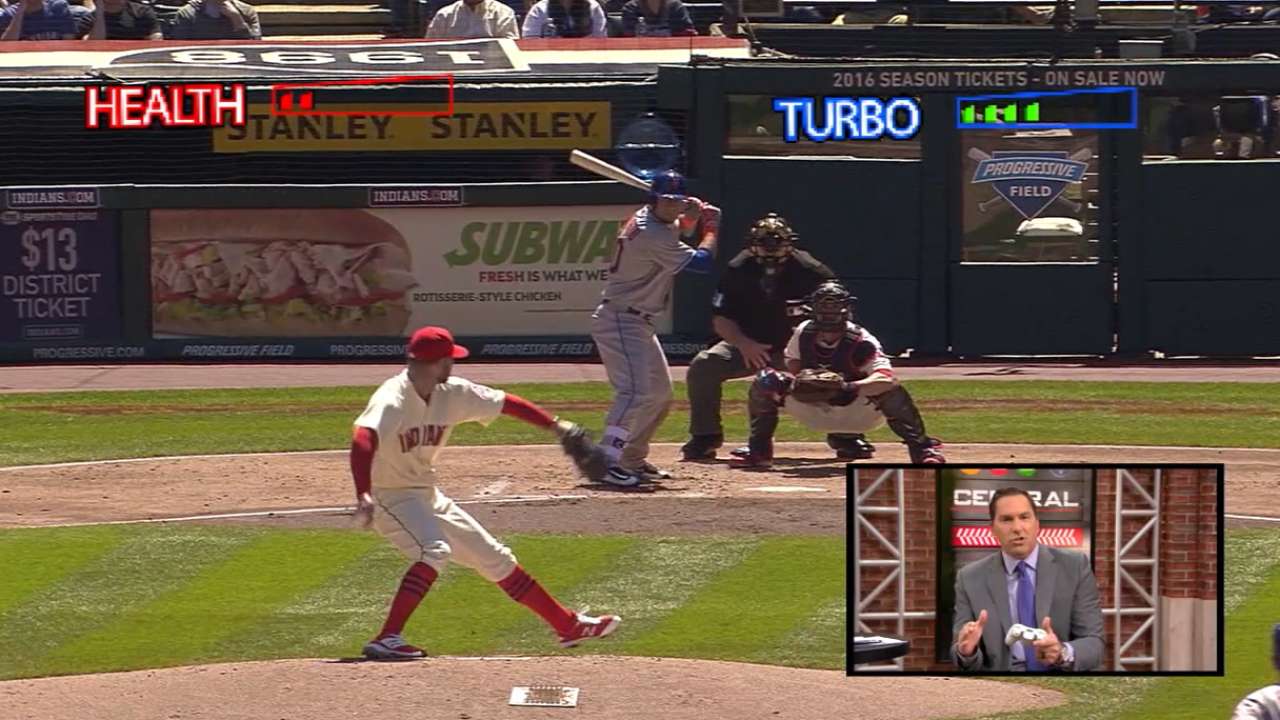 Several marquee names will take the mound today as part of a full Major League slate, including Cleveland's Corey Kluber, Miami's Jose Fernandez and the Yankees' Masahiro Tanaka. Another, Felix Hernandez, could join them if he recovers from a bout of the flu that scratched him from his Friday evening start.
The day will also feature one of the game's top prospects, Tampa Bay's Blake Snell, making his big league debut. Fans can catch all the action streaming live on MLB.TV.
MLB.TV Premium returns with the same features as last year, but at $109.99, it is a full 20 bucks cheaper than the 2015 cost. This package has the best value and provides access to more than 400 devices and a free subscription to the MLB.com At Bat Premium app (a $19.99 value). It offers the best picture quality ever -- a new 60 frames per second -- for supported devices. Monthly signups for MLB.TV Premium are now underway as well for $24.99.
The new MLB.TV Single Team package is also now available as an $84.99 yearly subscription. You can watch a single team's live out-of-market games in full HD.
Here's what to watch for throughout the day (all times in ET):
Struggling Kluber looks to rebound vs. Miggy, Tigers: CLE@DET, 1:10 p.m.
It's been a rough start to the season for the Indians' Kluber, who's taken the loss in each of his three outings. The right-hander gave up six earned runs his last time out, but that number was inflated by a pair of fly balls that were lost in the sun. The former Cy Young Award winner showed signs of turning the corner by limiting the Mets to 2-for-15 batting to end the outing.
Kluber draws a tough assignment today in Detroit's Miguel Cabrera, who's had more success against the righty than arguably any other batter Kluber has faced. Cabrera is hitting .571 (20-for-35) with two doubles, five homers and 10 RBIs lifetime vs. the Indians ace.
Stat that matters: Run support has been hard to come by for Kluber; the Indians gave him just three total runs in his first three starts. But it's nothing new for Kluber, who had the third-lowest run support average in the Majors and lowest in the American League (3.31) last season.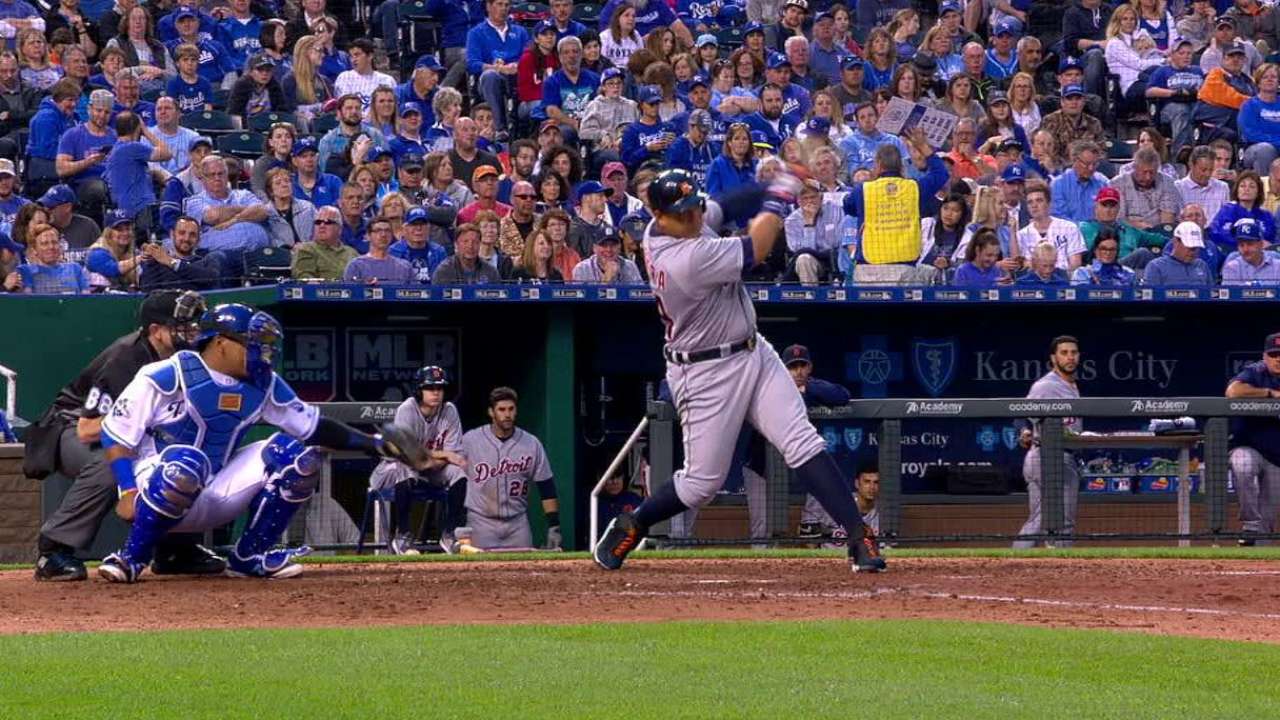 Beginner's luck?: LAD@COL, 8:10 p.m.
Rookie Kenta Maeda has been nothing short of exceptional since making his debut earlier this month for the Dodgers. The Japanese right-hander has pitched at least six innings in each of his three starts, allowing just one run in 19 innings of work. He's struck out 15 batters against four walks. Maeda will look to prove his hot start isn't an aberration heading into a formidable challenge vs. the Rockies at the hitter-friendly Coors Field.
"You look at him after three starts and where he's at right now, he has exceeded expectations," Dodgers manager Dave Roberts said. "He's throwing the ball as well as anyone in baseball right now."
Colorado will counter with right-hander Tyler Chatwood, who tossed seven scoreless frames his last time out, beating Jon Lester and the Cubs at Wrigley Field.
Stat that matters: The Rockies entered Friday ranked first in the Majors with a .308 batting average, .596 slugging percentage and .973 OPS at home. All those figures were well above the league averages of .244, .392 and .710, respectively.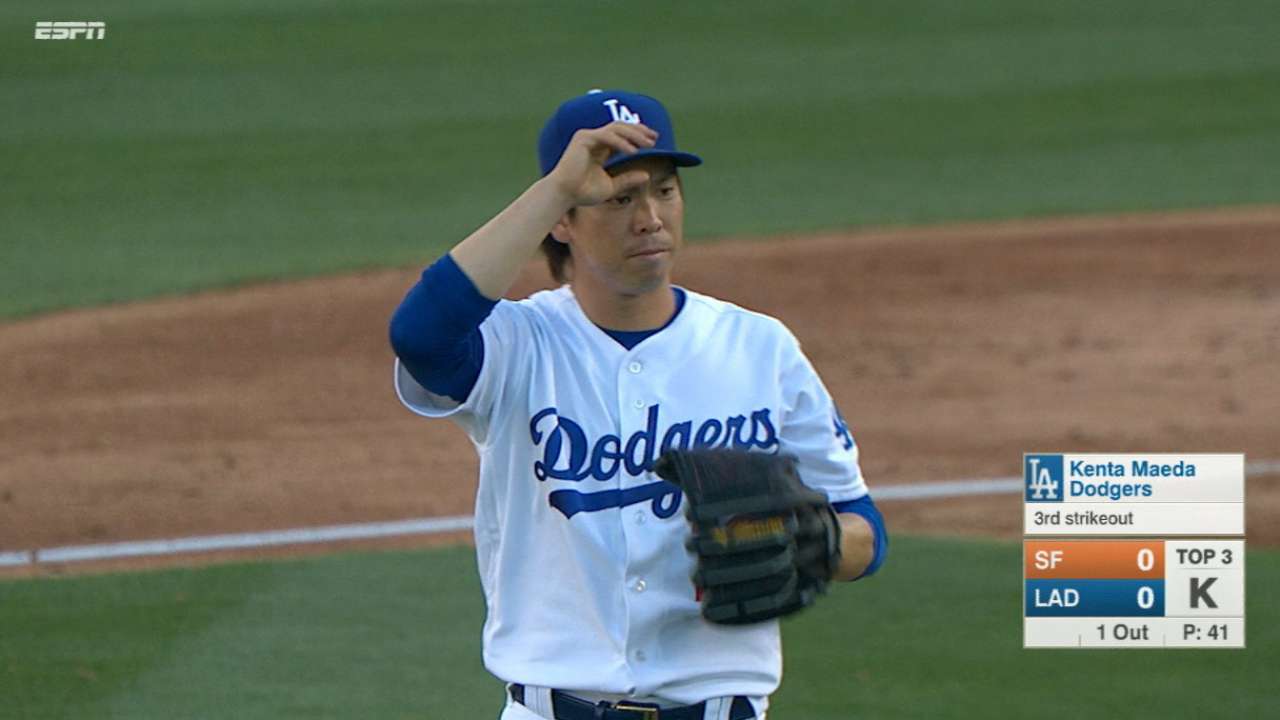 Fernandez toes the rubber: MIA@SF, 9:05 p.m.
Even when his command wasn't at its best, Fernandez still turned in a solid outing Monday, earning his first victory of the season in a 6-1 win over the Nationals in Miami. The Marlins ace walked four, hit a batter and made two wild pitches, but limited Washington to just one run on three hits and had a no-hitter going into the fifth inning.
"As the game went on, my body started catching up with my arm and it was a lot better," Fernandez said.
When Fernandez takes the hill at AT&T Park today, he'll do so opposite Giants right-hander Jake Peavy, who struggled in his last start. Peavy set a franchise record for most extra-base hits allowed, surrendering six doubles, three triples and a home run to the Rockies in a 10-6 loss at Coors Field.
Stat that matters: Fernandez has been especially tough on righties this year. Right-handed batters have struck out 23 times in 43 plate appearances against him, good for first among 136 qualified starters entering Friday.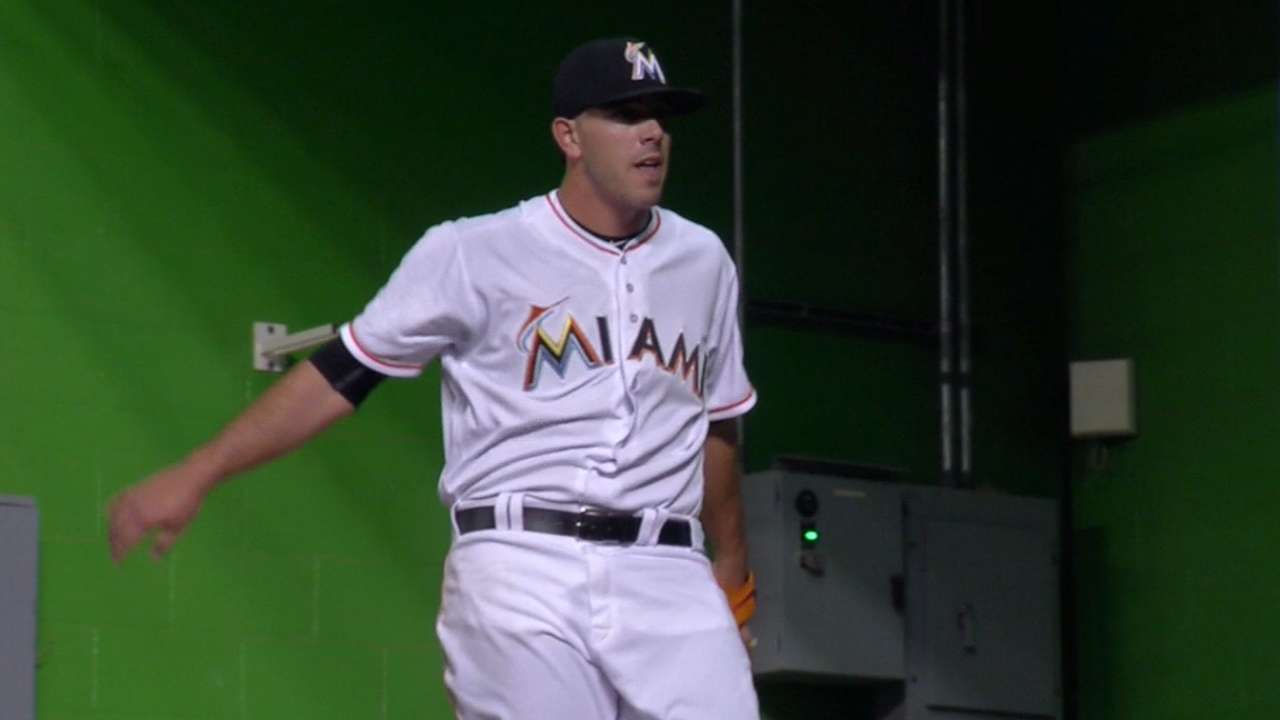 Welcome to the big leagues: TB@NYY, 1:05 p.m.
Rays left-hander Snell will make his Major League debut today in spot start vs. the Yankees. The 23-year-old is rated as Tampa Bay's No. 1 prospect and the No. 12 overall prospect in baseball, according to MLBPipeline.com. Snell was 1-1 with an ERA of 2.51 and 21 strikeouts through three starts with Triple-A Durham (14 1/3 innings). For New York, Tanaka will start. He limited Seattle to three runs (two earned) in seven innings his last time out.
Stat that matters: Snell was dominant last year, posting the lowest ERA in the Minor Leagues at 1.41. He opened the year with 46 consecutive scoreless innings between Class A Charlotte and Double-A Montgomery, eventually earning a promotion to Triple-A Durham.
Chad Thornburg is a reporter for MLB.com. This story was not subject to the approval of Major League Baseball or its clubs.