Scioscia still has faith in Alvarez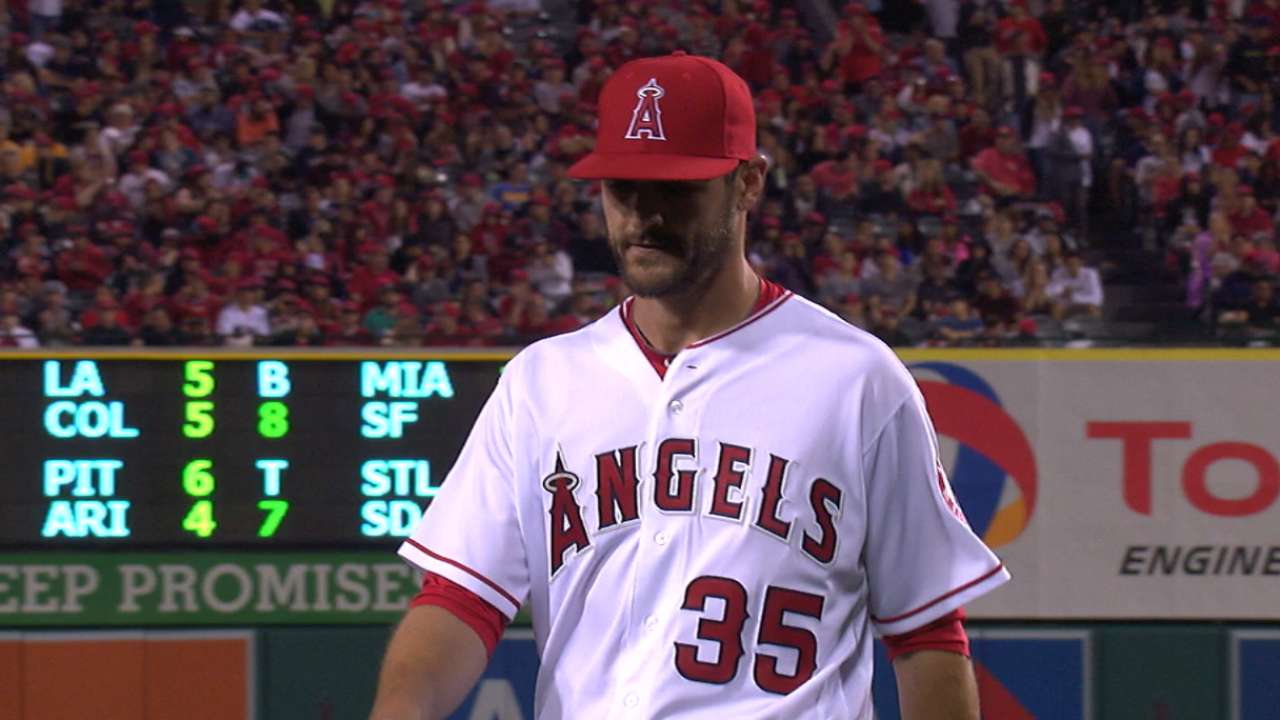 ANAHEIM -- The Angels, after a rocky first inning by Nick Tropeano, pitched well on Friday night -- until the decisive 10th inning.
Left-hander Jose Alvarez, one of the pillars of the Angels' bullpen in 2015, gave up a go-ahead, pinch-hit RBI single to Franklin Gutierrez, then surrendered a two-run home run to Nelson Cruz as the Mariners took a 5-2 victory at Angel Stadium.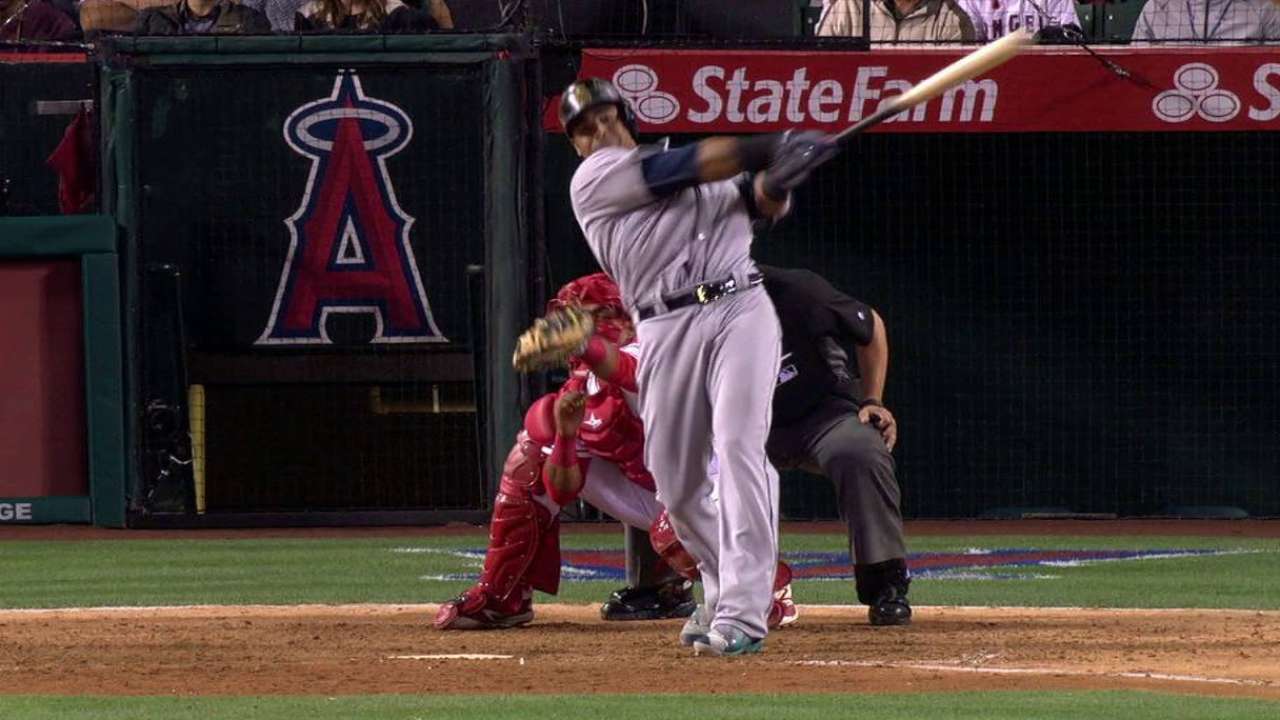 "He showed last year what he can do," Angels manager Mike Scioscia said of Alvarez. "That pitcher is still in there."
Alvarez made 64 appearances last season, going 4-3 with 3.49 ERA and 59 strikeouts in 67 innings. He allowed just five homers.
It's a short sample, but Friday night's outing ballooned Alvarez's ERA to 7.36 on the season. He's given up six earned runs in 7 1/3 innings over nine appearances.
"The ball was up a little bit tonight, and he had trouble with his changeup," Scioscia said. "He's a big part of our bullpen. We need him. He was terrific for us last year."
Alvarez said he missed some spots, but not by much. And he confirmed that his changeup was malfunctioning, although, on the one Gutierrez hit, Alvarez said: "I was trying to throw that changeup for a strike."
Alvarez, who always speaks in quiet tones, was extra-quiet after the loss, but he said he still feels good, and confident on the mound.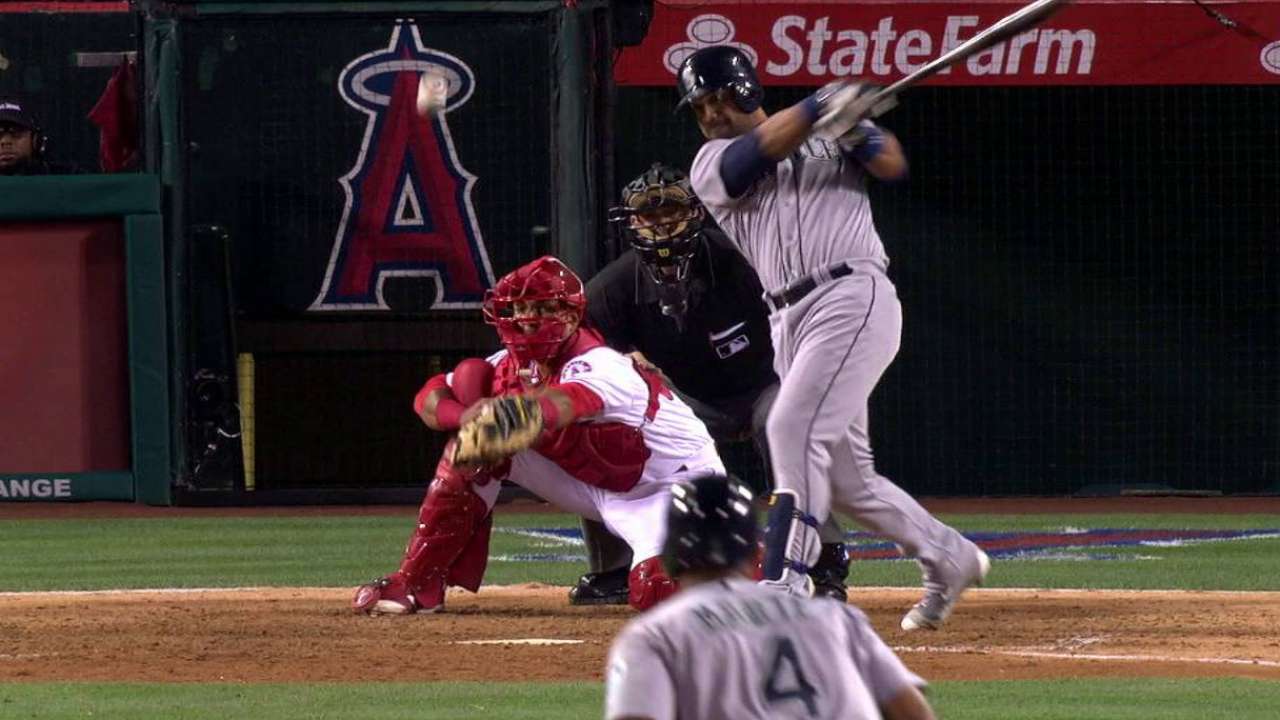 Tropeano, making his third start in place of injured Andrew Heaney, struggled mightily in the first inning. He allowed just two runs, though, and minimized the damage. Those were the only runs he allowed on the night, but he lasted just 5 1/3 innings on 96 pitches.
"The first couple of innings, his pitch count was getting away from him," Scioscia said. "He really wasn't efficient.
"The second time through the lineup, though, he looked strong through the fifth. He battled, especially after the first inning."
Tropeano said a lack of aggression on his part was the culprit for his first-inning struggle.
"I think it was just me not being aggressive," the right-hander said. "It kind of turned into a battle for me. I wasn't aggressive enough to start the game. I kind of fixed it after the first."
The Angels, who got even on solo home runs by Kole Calhoun and C.J. Cron, just missed winning the game in the ninth when Albert Pujols sent a Joel Peralta pitch to the deepest part of the ballpark, only to have Mariners center fielder Leonys Martin haul it in with his back to the wall.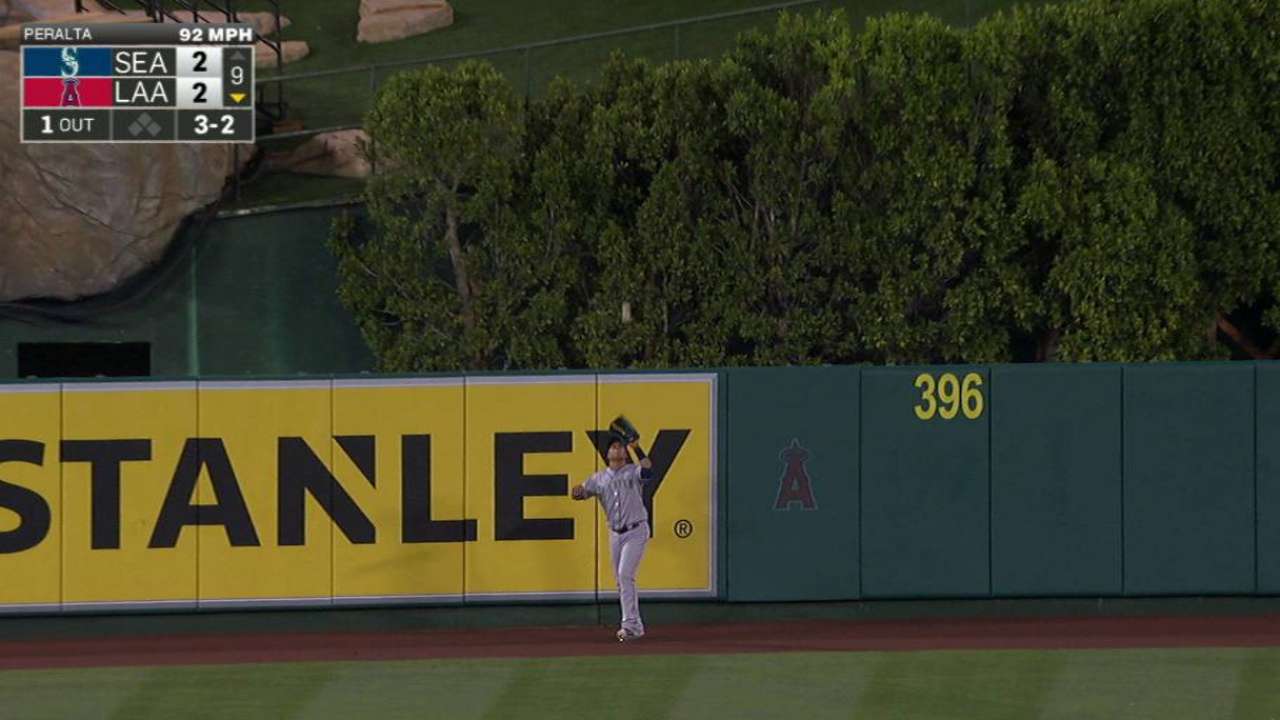 Pujols' average dipped to .138, as he went 0-for-4 and grounded into two double plays.
"Nobody takes this harder, or works at this harder, than Albert," Scioscia said. "His last 30 at-bats, he hasn't got as many hits as he'd like. He almost got a big one [in the ninth].
"He'll be there. He'll figure it out. He'll be as productive as any year he's played. And when he finds it, he will keep it."
Earl Bloom is a contributor for MLB.com based in Anaheim. This story was not subject to the approval of Major League Baseball or its clubs.