Moose continues to feast at plate against O's
Royals third baseman has 3 HRs, 12 RBIs in last 2 wins vs. Baltimore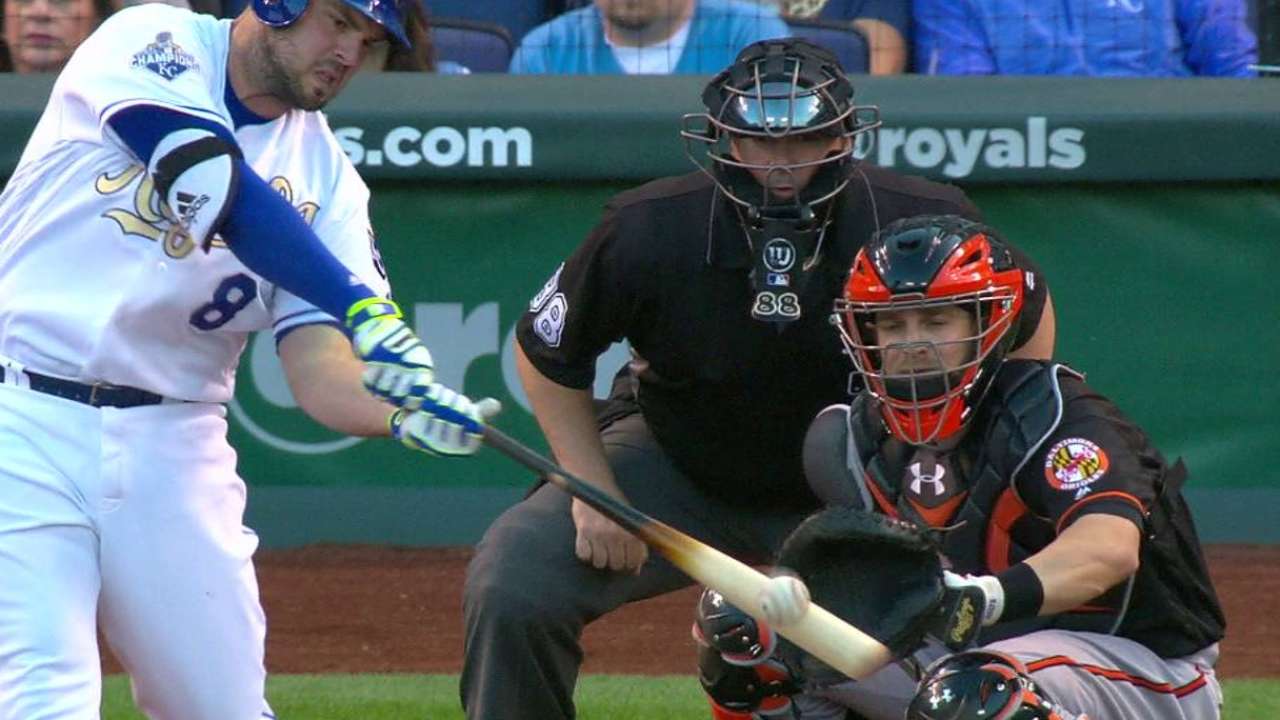 KANSAS CITY -- There is something about the Orioles that brings out the absolute best in Royals third baseman Mike Moustakas.
Moustakas ripped a two-run homer, had two doubles and drove in three runs in a 4-2 win on Friday night.
But that's nothing new for Moustakas against the O's -- he hit .429 against them last year with four homers and 18 RBIs. He also hit two homers against them in the 2014 American League Championship Series.
Moustakas has no explanation for that dominance.
"I don't know what it is about that," Moustakas said. "Baseball is a funny game. Sometimes things like that happen."
Moustakas now has three homers and 12 RBIs in the last two wins against the Orioles -- the Royals' final win against them last year featured Moustakas hitting two homers, including a grand slam, and driving in nine runs.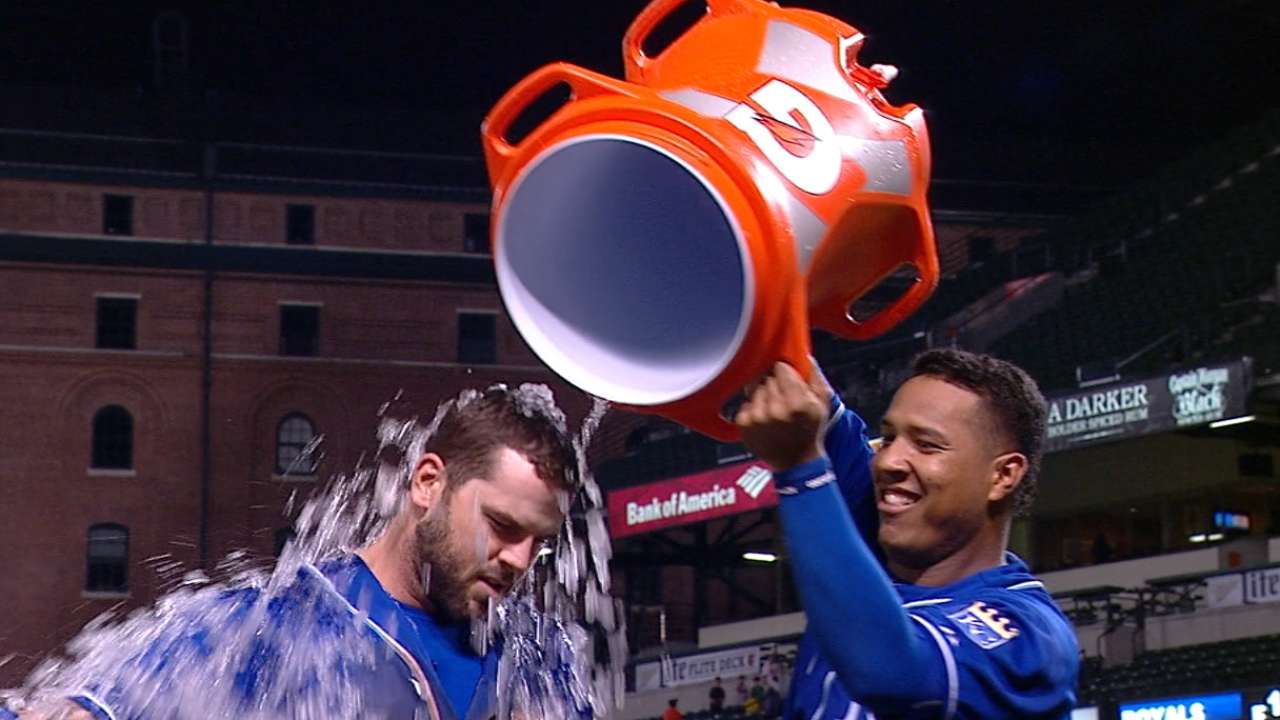 "I do remember that game," Moustakas said, smiling. "It was a pretty good one.
Moustakas now has a team-leading six homers and raised his average to .290.
"I'm just seeing the ball good right now, trying to get good pitches to hit," Moustakas said.
Royals manager Ned Yost isn't the least bit surprised.
"He's been swinging the bat well for quite a while," Yost said. "And playing great defense as well."
Jeffrey Flanagan has covered the Royals since 1991, and for MLB.com since 2015. Follow him on Twitter @FlannyMLB. This story was not subject to the approval of Major League Baseball or its clubs.