Rodon looks to be aggressive after short start
White Sox lefty studying approach of teammates, Arrieta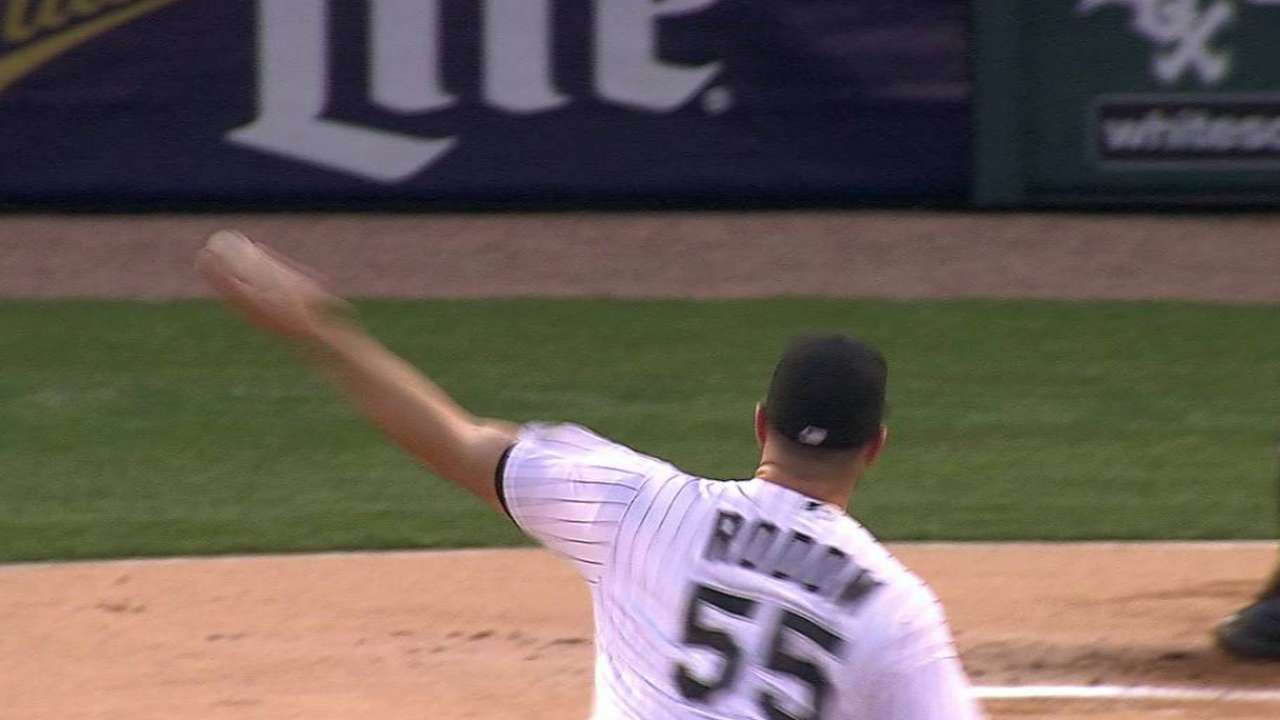 CHICAGO -- Carlos Rodon didn't exactly break down each of his 41 pitches from Monday night during his one-third of an inning against the Angels, which included seven straight hitters reaching base via two walks and five singles.
The confident White Sox southpaw looked at his mechanical stuff and quickly put the night behind him. But the 23-year-old reinforced the idea of consistently attacking hitters, even with less than his best stuff or less than your best location, by watching the Cubs' Jake Arrieta in action during his no-hitter Thursday.
"Through the sixth, he was 2-0 on a lot of guys and that's not normal for him," said Rodon of Arrieta against the Reds. "You see him and he's like, 'Screw it. I'm going to throw a fastball down the middle and let's see if you can hit it.'
"Just challenge guys. That's something I can learn from. Just go up there and throw the ball. See if you can hit it. See how far you can hit this one, if you can hit it at all. Guys will pop it up or roll over."
Rodon always watches rotation mates, such as Chris Sale, John Danks and Jose Quintana, to study their approach. But Rodon also had the chance to watch seven innings of Hector Santiago against the White Sox when Rodon came into the clubhouse much earlier than expected because "I got my butt whooped."
"I just watched him and he doesn't give a [darn]," Rodon said. "He's throwing the ball right down the middle, belt high, and our guys aren't hitting them.
"We have Todd Frazier and Jose Abreu, and they are struggling to hit it. It's 94 [mph], right down the middle. It has sink and run, but he's challenging guys.
"You have to say, 'Forget about it,' and just see what you are made out of and challenge those guys if your stuff is not working," Rodon said. "Say you only have a fastball. Well let's see if he can hit your fastball. That's the adjustments you have to make. This game is not easy, although some people may think so."
White Sox pitching coach Don Cooper bristled at the questioning of Rodon's one-night struggles, mentioning the 10 straight quality starts he had prior to Monday dating back to Aug. 11 of last season. Rodon is learning how to survive without his best stuff, pointing out six scoreless innings thrown against the Twins on April 13 as an example.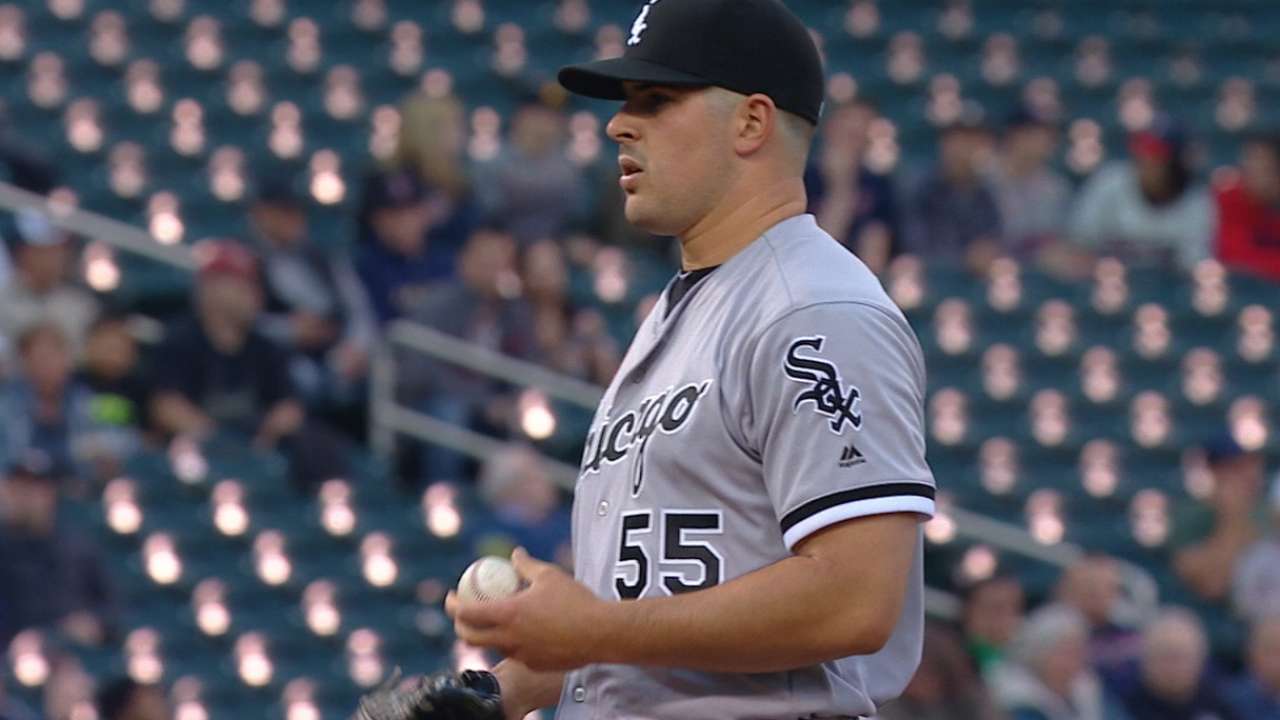 But as Cooper explains, Rodon certainly isn't close to a finished product at 152 2/3 innings.
"Listen, he wasn't finishing his pitches. That was the big thing," Cooper said. "He wasn't standing up at the end basically. He had a bad one. That's it. That's all I got on it."
"Five days took a little while this week, but we are here and ready to go," said Rodon, who is scheduled to start Saturday against the Rangers. "I got a little fire under my butt."
Scott Merkin has covered the White Sox for MLB.com since 2003. Read his blog, Merk's Works, follow him on Twitter @scottmerkin, on Facebook and listen to his podcast. This story was not subject to the approval of Major League Baseball or its clubs.