deGrom throws 'pen session, set to start Sunday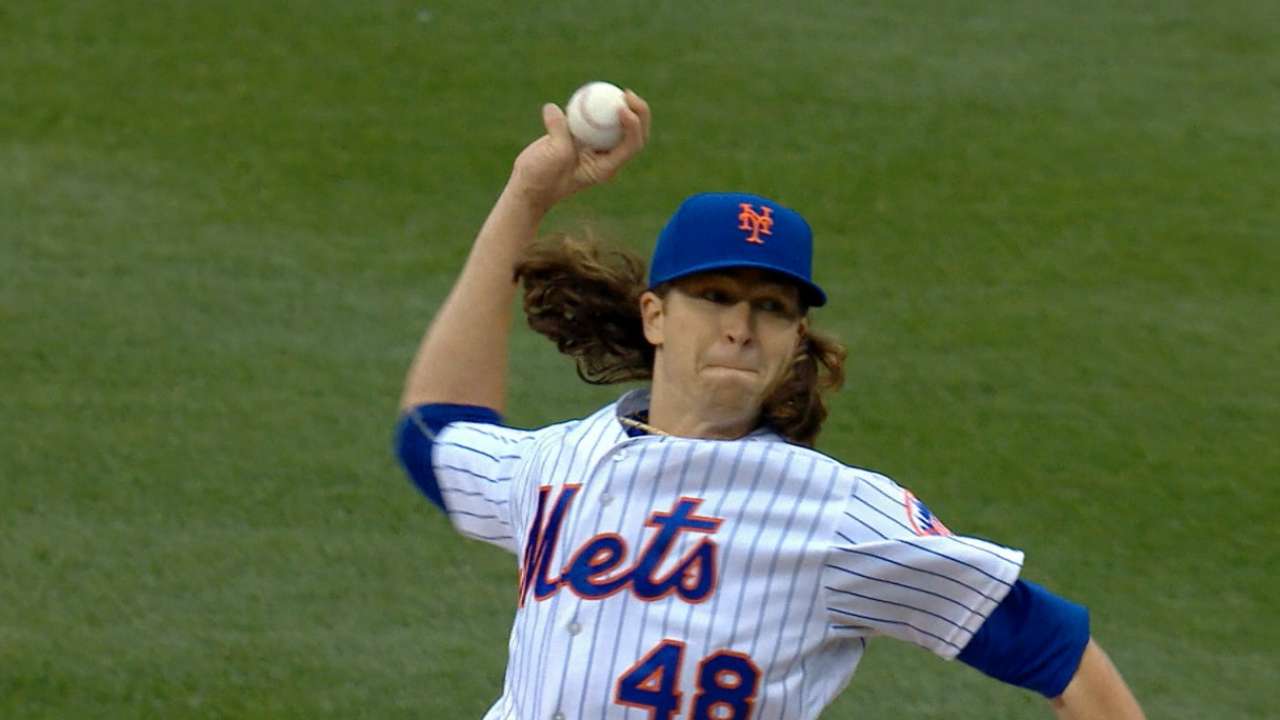 ATLANTA -- The Mets are getting their ace back, and it comes as a relief to both Jacob deGrom and manager Terry Collins.
The young right-hander threw a successful bullpen session Friday morning in Port St. Lucie, Fla., and he will rejoin the team Saturday before making his scheduled start Sunday against the Braves.
deGrom has been away from the team since April 11, when he was placed on MLB's family-emergency list because of birth complications with his son. deGrom and his wife took their newborn child home Monday, and now it's back to business for the righty.
"He threw his bullpen this morning," Collins said. "He's great. Once they got the baby home he was very, very relieved. He's excited about getting back and to start pitching again."
Prior to the birth of his son, deGrom was dealing with a strained right lat muscle, which he sustained in his lone start of the season on April 8. Collins did say that deGrom would be on a pitch count of about 85 during Sunday's start.
In that April 8 start, deGrom went six innings, allowing five hits and one run while striking out six against the Phillies.
Worth noting
• Mets pitching coach Dan Warthen was not with the team Friday. He is attending his mother's funeral and is expected to be back with the team Saturday, according to Collins.
• Collins was a passenger in a cab accident Thursday night. He sustained two cuts to his face, but no further injuries.
Connor Smolensky is a contributor to MLB.com based in Atlanta. This story was not subject to the approval of Major League Baseball or its clubs.