Pirates call up Rogers, option Figueroa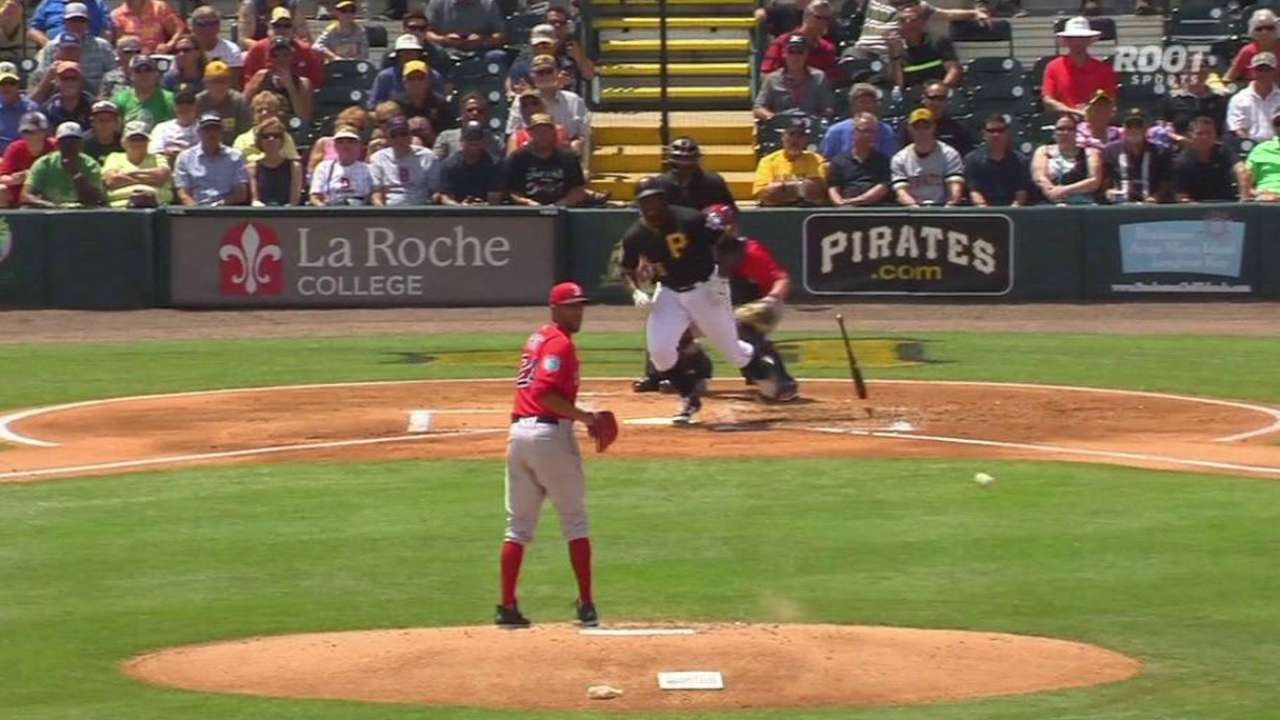 PHOENIX -- With a string of left-handed starting pitchers on deck, the Pirates called up corner infielder Jason Rogers on Friday and optioned utilityman Cole Figueroa to Triple-A Indianapolis.
Rogers was immediately put to work, starting at first base and batting sixth against left-hander Patrick Corbin in the Pirates' series opener against the D-backs at Chase Field.
Pittsburgh will face three lefties over the next four days: Corbin and Robbie Ray in Arizona, then Jorge De La Rosa on Monday in Colorado. Rogers got off to a hot start at the plate in Indianapolis, batting .366 with a 1.118 OPS in 11 games.
"We looked for an opportunity to leverage the four-man bench the best way we could," manager Clint Hurdle said. "We felt this would best serve us in the short term, and we'll see how it plays out."
The Pirates acquired Rogers, 28, in an offseason trade with the Brewers. Rogers made three starts at first base, three at third and five as the designated hitter in Triple-A, hitting four doubles and three homers and driving in 10 runs after being sent down on the last day of Spring Training.
"There's frustration," Rogers said. "But you've got to deal with it, get past it -- it's life, it's baseball, how things go -- but I'm here now and happy to be here."
Rogers learned Thursday night that he had been called up, flew across the country Friday morning and joined the team in the visitors' clubhouse at Chase Field.
"Just not going down and pouting," Rogers said of his early success. "I got sent back down and did what I do to stay consistent, put good at-bats together, play good defense and help the team win."
Figueroa, 28, went 0-for-9 off the bench after making his first Major League Opening Day roster. The Pirates value his versatility and approach, and Hurdle expects Figueroa will return at some point after they rebalance their bench and bullpen.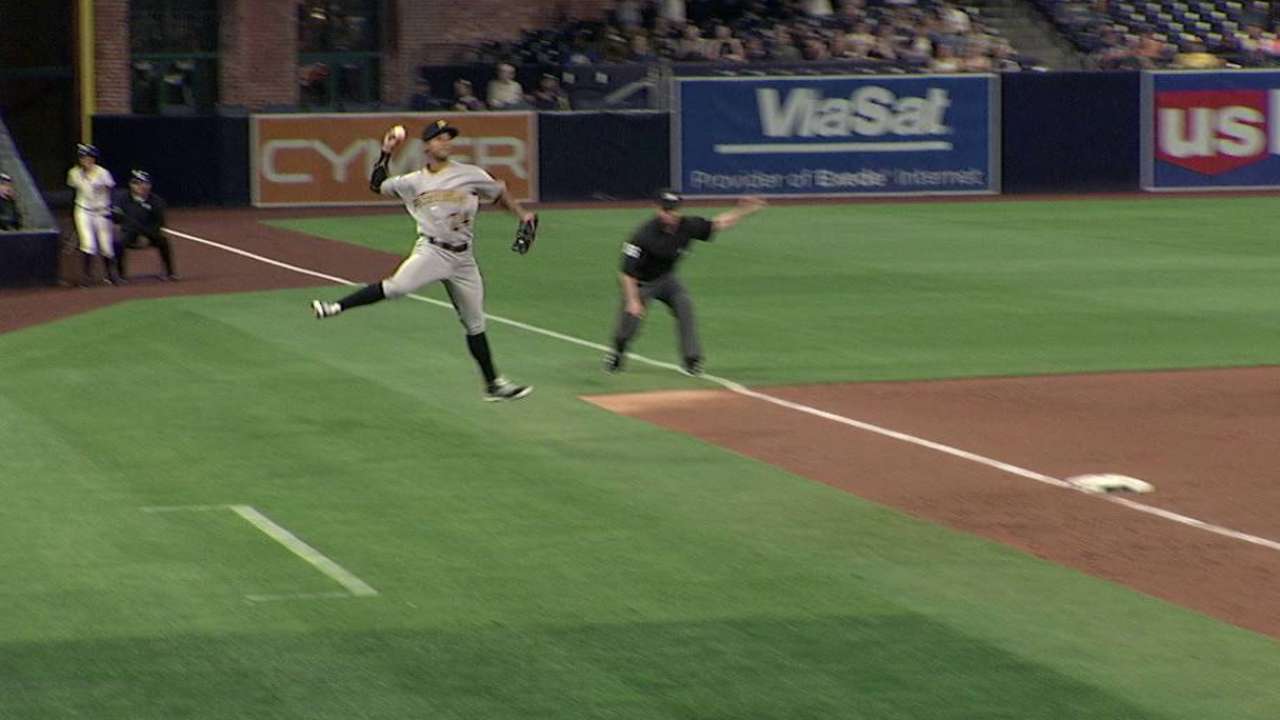 "This will give him an opportunity to get some at-bats down there," Hurdle said. "We like what he brings and the versatility he brings for our bench."
The Pirates are carrying four reserve position players and eight relievers. Why not keep Figueroa and send out a reliever? They will play in two extremely hitter-friendly parks over the next week, so they could use the additional pitching reinforcements.
When the Pirates released Michael Morse, they were left without a true right-handed-hitting platoon partner for John Jaso. Catcher Francisco Cervelli started at first base against left-hander Drew Pomeranz on Wednesday in San Diego.
That role eventually could belong to David Freese, who had a scheduled day off Friday. Freese has been working before games at first base and may be freed up to fill in there after Jung Ho Kang completes his rehab assignment.
Rogers, in the meantime, is thrilled to have the opportunity.
"I love it," he said. "I'm ready to go."
Adam Berry has covered the Pirates for MLB.com since 2015. Follow him on Twitter at @adamdberry. This story was not subject to the approval of Major League Baseball or its clubs.