Owens to start Sunday vs. Astros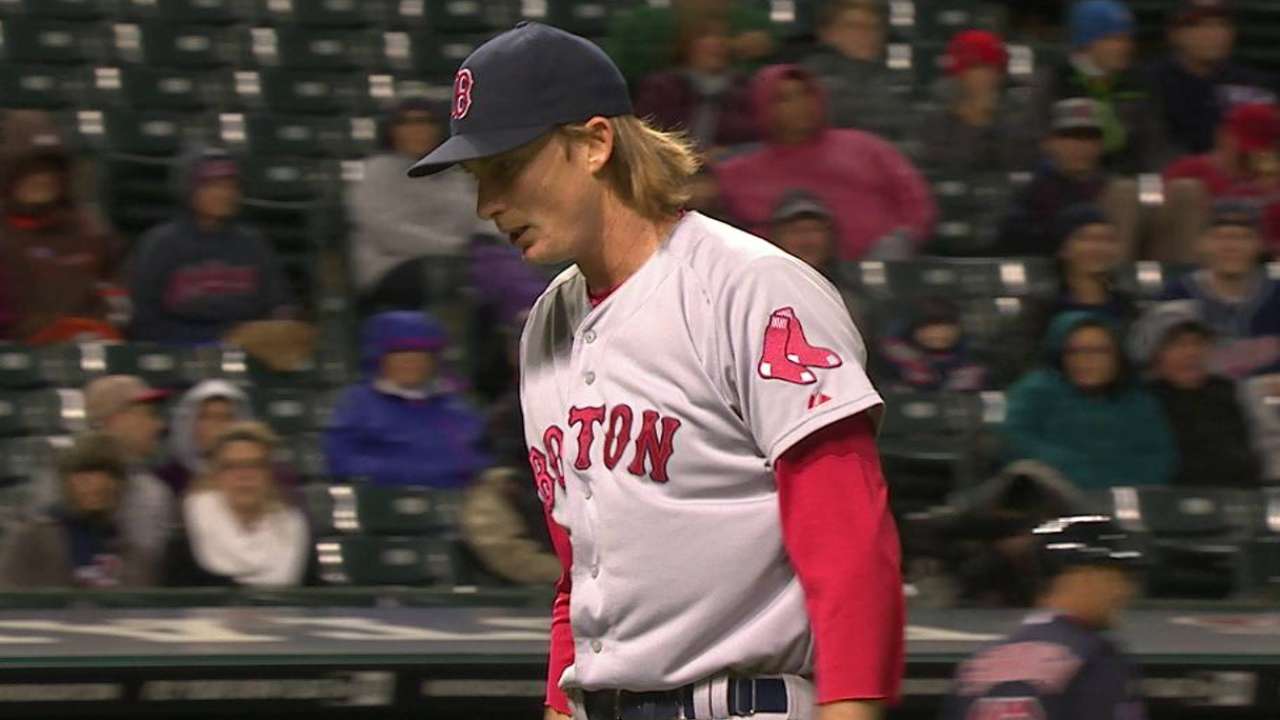 HOUSTON -- It didn't take long for Henry Owens to return to the Major Leagues.
The left-hander will be called up to start Sunday's game vs. the Astros in place of the injured Joe Kelly, and it will be Owens' 12th career start after posting a 4.57 ERA in 63 productive innings during his Major League debut last season.
Owens was sent down to Minor League camp in Spring Training due to control issues and some flat stuff, but he's been lights out during his Triple-A stint. The southpaw has fanned 23 batters in three starts, with a 1.00 ERA and 1.000 WHIP over 18 innings.
"In the final outing of the spring, I thought he pitched with a lot more crispness, better command, and he's maintained that through his starts at Pawtucket thus far," Red Sox manager John Farrell said. "That last outing in Jupiter, [Fla.], I thought he controlled his delivery better and things started to clicked for him."
Owens' only issue in Pawtucket was a high walk rate, a fairly common problem to date in his career. Farrell said the lefty's experience with a MLB strike zone could have altered Owens' approach in the Minors.
"Anytime you see walks down there, one could suggest is the strike zone different than it is here? Time will tell that," Farrell said. "This is also someone who came up last year and handled this environment well. With Major League innings under his belt, he's the guy we're going to."
Farrell said the team will make a roster move or two this weekend to make room for Owens on the 25-man roster.
The goal is to get down to 12 pitchers on the roster and allow more lineup tinkering, but that may be difficult given that Boston has needed 15 1/3 innings in the past three games from its relievers.
"That's the hope, but based on who's been available and how many have been available the past few nights, we've been operating with an extremely thin bullpen, one that's been taxed by the number of innings pitched," said Farrell. "We have to catch up out there first.
"The versatility [of our backup players] certainly helps, but the priority, even without their versatility, is to hopefully preserve the health of the relievers and protect them."
Chris Abshire is a contributor to MLB.com based in Houston. This story was not subject to the approval of Major League Baseball or its clubs.