Keuchel, Altuve have faith things will turn around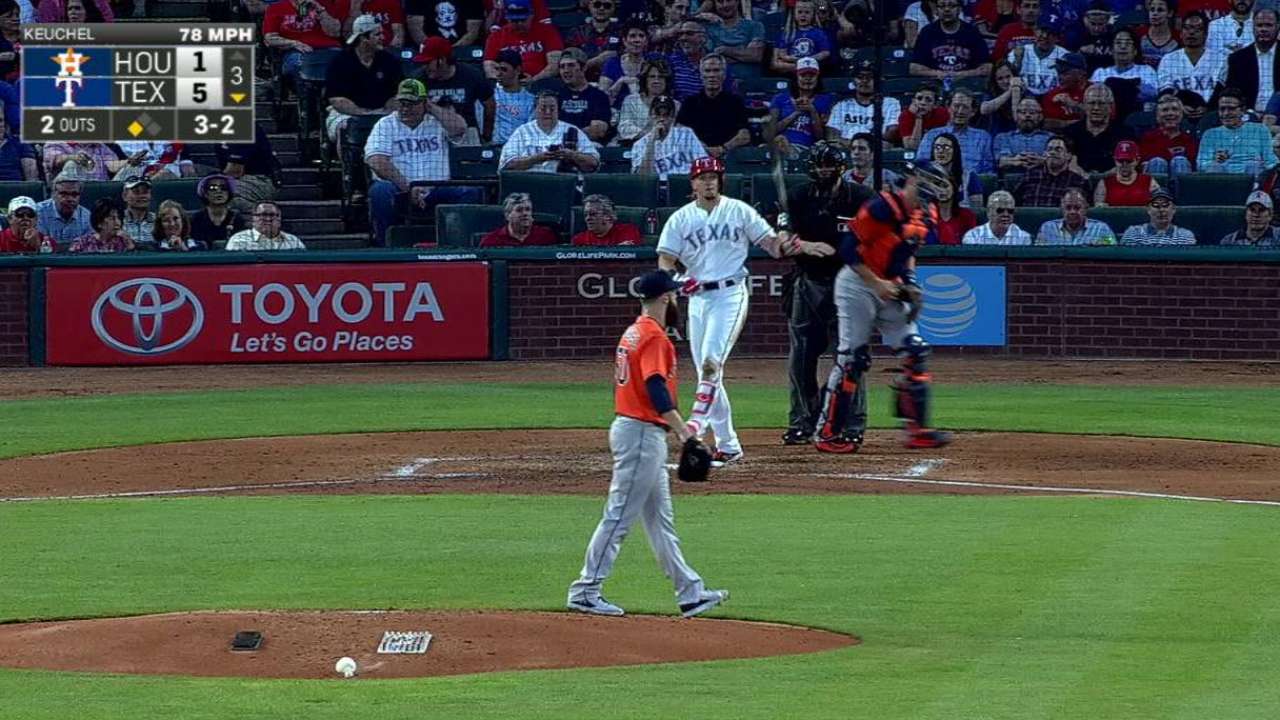 HOUSTON -- Astros pitcher Dallas Keuchel and second baseman Jose Altuve, a pair of All-Stars who have emerged as the leaders of the club in recent years, both said they're not worried about the team's rocky start, but they admitted they need to play better.
Keuchel said prior to Friday's series opener vs. the Red Sox at Minute Maid Park that the Astros need to be smarter about how they go about their business. The Astros haven't played clean baseball through 16 games defensively, on the bases and at the plate with runners in scoring position.
"We're a very talented team and we can't rely on that to win ballgames up here at the Major League level," Keuchel said. "Some of the most talented teams are finding that out right now, including us. We've got to pay attention to the minor details and work every pitch or be in tune to the situations at hand and go from there."
Keuchel said some players, including himself, are trying to do too much and it's backfired.
"It's a very team-oriented sport, but at the same time, you have nine individuals on the same field, and if one guy is breaking down and not pay attention to the game or being a very knowledgeable baseball player, it shows," he said. "At times, that's what we've had. We have to clean that up and be in sync, all nine of us, at the same time. You saw that last year, and we know what to do and we've got to get back to it."
Altuve admitted the Astros are trying to do too much. He said he shouldn't have tried to stretch a single into a double in the third inning of Wednesday's loss to the Rangers. He was thrown out in what was a handful of miscues on the bases by the Astros this year.
"All I was trying to do was take the extra base to help my team," he said. "Every single guy who is making a mistake, if you want to call it a mistake, is trying to help the team. There's nothing wrong with that. I really like the passion the players are going out there with right now. Everybody is playing hard. You tell me nobody is playing hard, I'd be worried. Every single guy here is playing the way he's supposed to be playing effort-wise, and I'm good with that."
When asked about the problems with his team running the bases this year, Keuchel said the team could improve in all facets.
"I take a lot of fault in that, because a lot of guys look to me to shore things up, and I haven't been much of a leader and doing my job particularly," he said. "So there's a lot of stuff we need to fix, but at the same time, we've got a long way to go and we're going to hopefully start tonight."
Brian McTaggart has covered the Astros since 2004, and for MLB.com since 2009. Follow @brianmctaggart on Twitter and listen to his podcast. This story was not subject to the approval of Major League Baseball or its clubs.