Inbox: Can Velasquez be ace in Philly?
Beat reporter Todd Zolecki answers questions from Phillies fans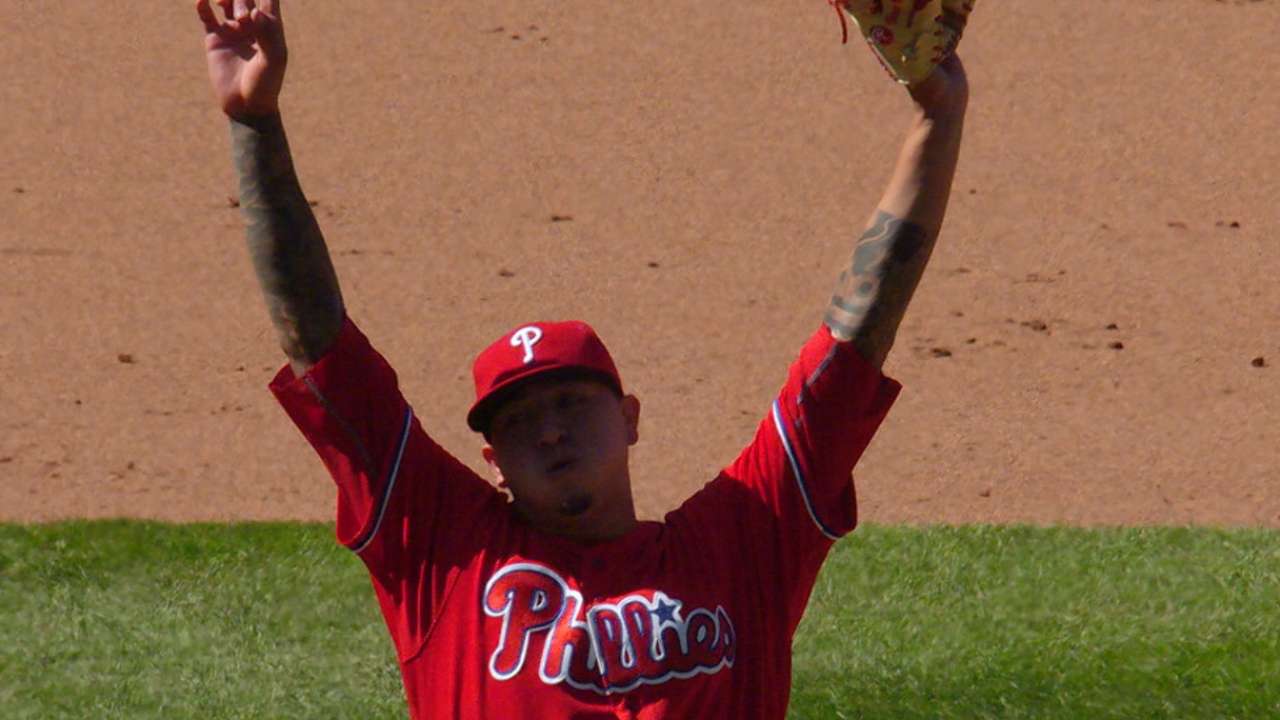 The Phillies need an ace now that Cole Hamels is gone. Is Vince Velasquez that guy?
-- Pete B., Media, Pa.
Velasquez has shown top-of-the-rotation stuff, but it is too early to declare anybody anything in the Phillies' rotation. Remember, when the Phils got Velasquez from the Astros in December, most scouts said they got a solid No. 3 starter with the potential for more.
• Submit a question to the Phillies Inbox
I think we've learned a couple things about Velasquez, though, his first three starts. First, we know how good he can be. We watched Velasquez dominate the Mets and Padres in his first two starts, striking out 25 in 15 scoreless innings. Second, we learned he still has room to grow. Velasquez hung a pair of 0-2 curveballs Tuesday to Michael Conforto and Yoenis Cespedes, who both homered in the Phillies' loss. Velasquez lasted just 4 1/3 innings.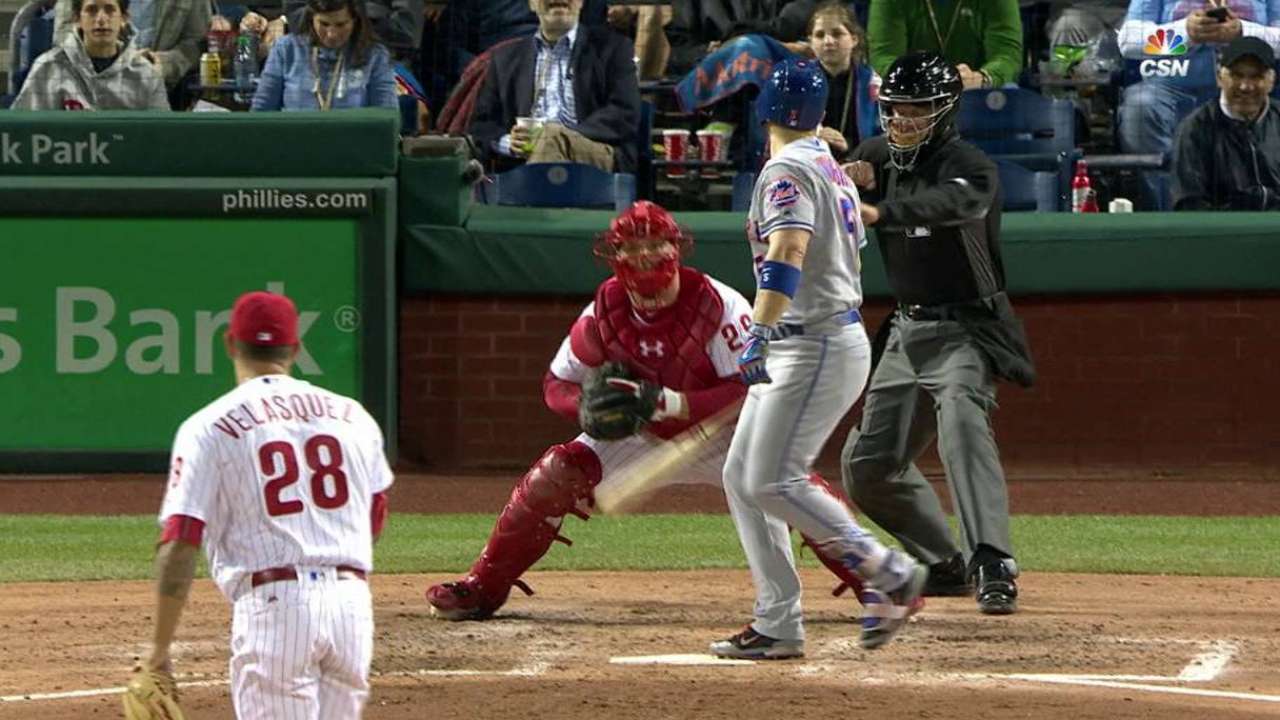 Fans should be excited about Velasquez, but pump the brakes a bit when saying the Phils have their next ace. He could be that guy, but he is not there yet.
Do you like Odubel Herrera in the leadoff spot?
-- Mike D., London, England
I do. I'm not saying Herrera hitting first will be a cure-all, but I want my best hitters hitting as much as possible. From Nos. 1-9, each spot in the lineup is worth about 18 plate appearances over the course of a season. In other words, if Freddy Galvis hits first, rather than seventh or eighth, he would get 108-126 more plate appearances this year.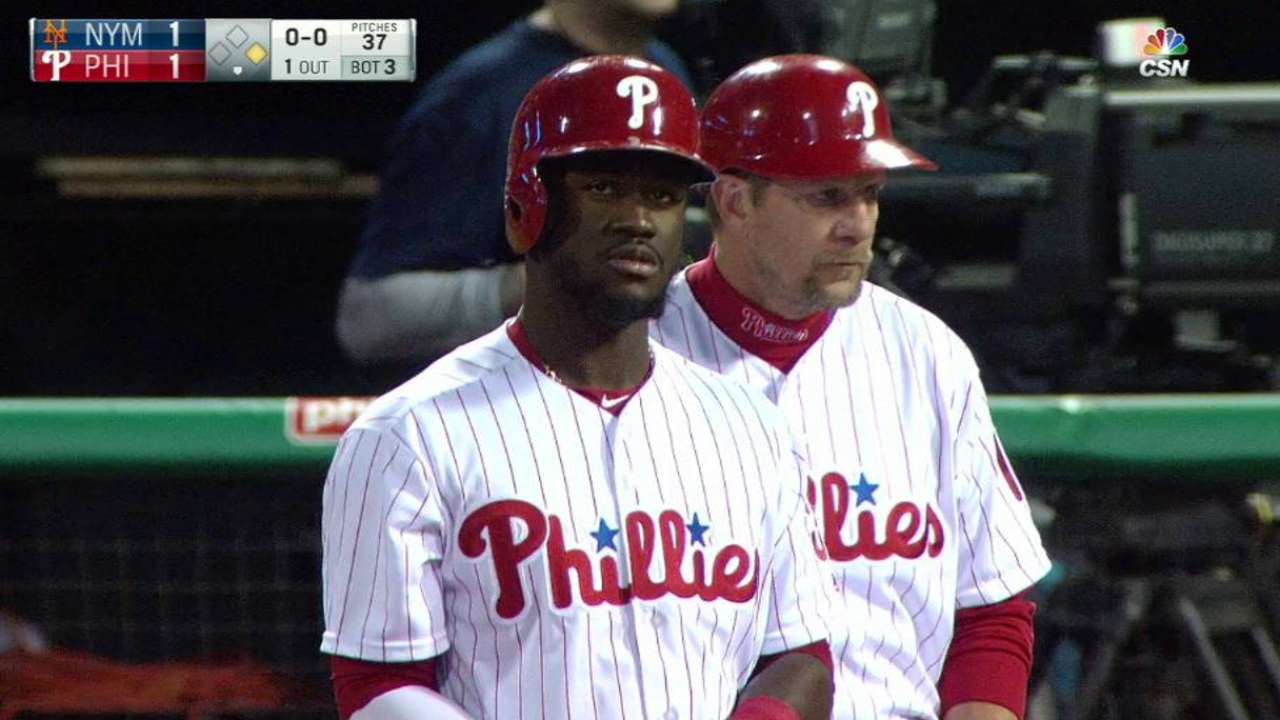 Galvis, who has hit first a team-high eight times in 16 games, has a career .281 on-base percentage (1,214 plate appearances) with a career-high .302 on-base percentage last season. I'd rather have Herrera receive 18-36 more plate appearances moving from second or third to first than have Galvis get 108-126 moving from seventh or eighth to first because Herrera is a better hitter. He also leads baseball in pitches per plate appearances (5.03) and is tied for first in walks (15).
Does it hurt that one of Pete Mackanin's best hitters is not hitting with runners on base? It is not ideal, but some combination of Herrera and Cesar Hernandez hitting first and second should give the Phillies a better chance to score more runs in the long term.
Todd Zolecki has covered the Phillies since 2003, and for MLB.com since 2009. Read his Phillies blog The Zo Zone, follow him on Twitter and listen to his podcast. This story was not subject to the approval of Major League Baseball or its clubs.