MLB.com Columnist
Jim Callis
Can these 7 upstart rookies sustain their success?
Trevor Story was the biggest story of the first week of the season. The Rockies shortstop became the first player to go yard twice on Opening Day in his big league debut -- off Zack Greinke, no less -- then proceeded to set homer records for most consecutive games with one at the start of a career (four), most in first four contests (six) and most in first six games (seven).
No one could maintain that torrid pace, of course. Story has gone 8-for-35 (.229) with 17 strikeouts since, maintaining his Major League lead in homers (eight) and total bases (47) but also in whiffs (25). He's more than just a Tuffy Rhodes-esque mirage, however.
Story may rank just 11th on the Rockies' Top 30 Prospect list, according to MLBPipeline.com, but that's more a testament to baseball's deepest farm system than to any glaring red flags in his scouting report. A supplemental first-round pick (45th overall) in 2011, he recorded a 20-20 season between Double-A New Britain and Triple-A Albuquerque last year.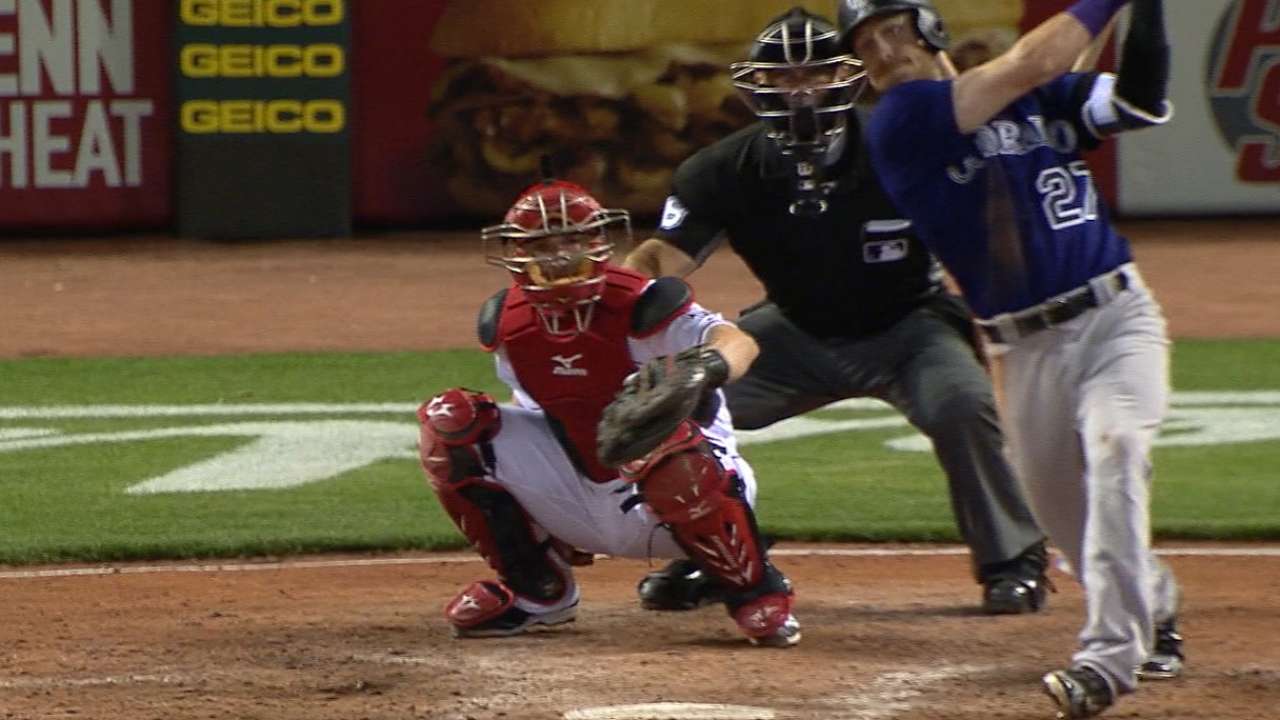 While he probably won't keep up with Bryce Harper among the National League home run leaders all season long, Story does have one of the quickest bats in Colorado's organization and possesses legitimate 20-homer pop. He'll pile up some strikeouts, but he draws walks, has the instincts to translate average speed into stolen bases and gets the job done at shortstop. Story has turned Jose Reyes into Wally Pipp and can be the Rockies' long-term starter at short, though Brendan Rodgers (the No. 3 overall pick in the 2015 Draft) may eventually have something to say about that.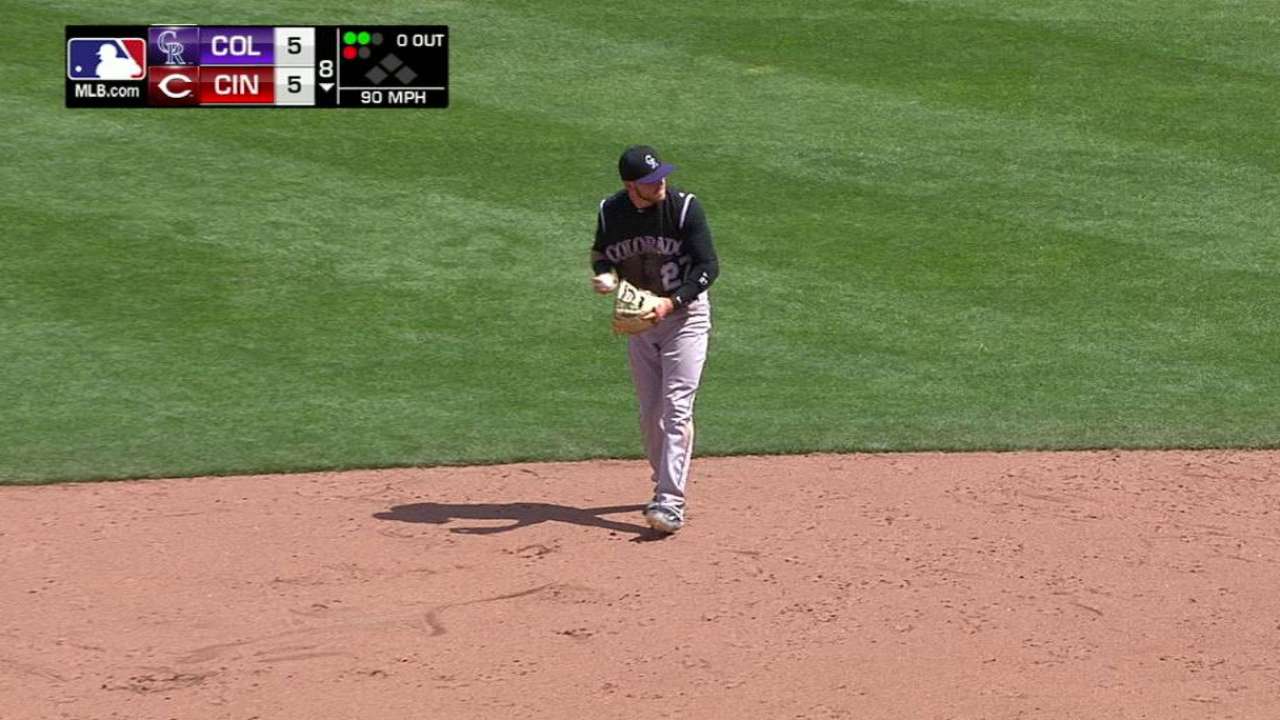 Story is far from the only unheralded rookie off to a surprisingly fast start. Let's take a look at six more and their chances of sustaining success.
1. Aledmys Diaz, SS, Cardinals
When Jhonny Peralta tore a ligament in his left thumb in March and required surgery that will sideline him for the first half of the season, Diaz became St. Louis' best all-around option at shortstop. A better hitter than Ruben Tejada and a better defender than Jedd Gyorko, he leads the Cardinals in all three slash stats at .385/.429/.744.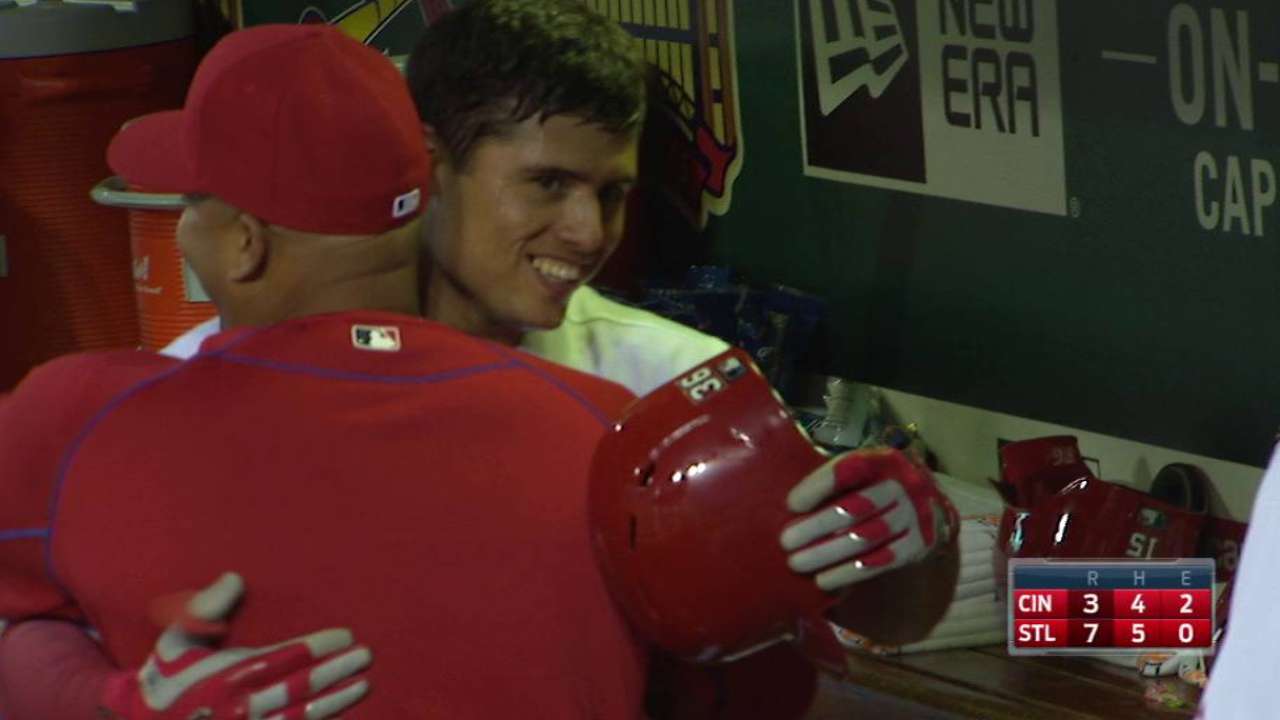 A Cuban defector who signed a four-year, $8 million contract in 2014, Diaz missed much of his first pro season with a shoulder injury, and he didn't start hitting like St. Louis hoped until the club designated him for assignment last July to make room for journeyman Dan Johnson. He hasn't stopped since, and he profiles best as an offensive-minded utility man with some gap power. Diaz is an adequate shortstop who has been shaky with the glove so far, making four errors in nine starts.
2. Ryan Dull, RHP, Athletics
An undersized right-hander who lacks a true plus pitch, Dull signed for $1,000 as a 32nd-rounder in 2012 and made it to Oakland last September. He opened his big league career with eight consecutive scoreless outings before surrendering eight runs in his next six innings. Dull has been untouchable again this April, retiring all 23 batters he faced in his first seven appearances before Carlos Beltran collected a homer off him on Tuesday.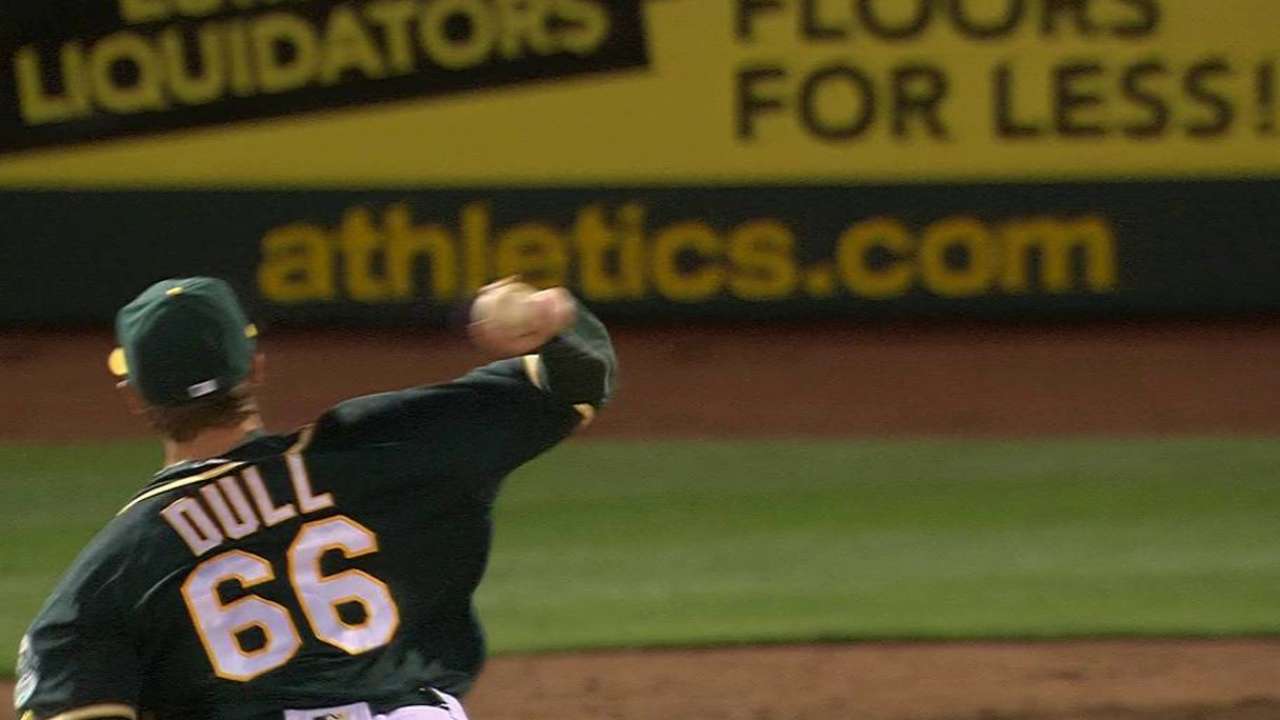 Dull's success is based on deception and location. While he can't overwhelm hitters with a low-90s sinker and a low-80s slider, batters rarely seem to get good swings against him. Dull just might have a future as a setup man.
3. Jeremy Hazelbaker, OF, Cardinals
St. Louis' second-best hitter (.310/.340/.643) in the early going was released just 11 months ago by the Dodgers. Hazelbaker worked to improve the load in his swing after signing with the Cardinals, which helped him post the best Minor League numbers of his career last summer and then perform well in the Venezuelan Winter League. Injuries to Tejada and Tommy Pham gave him an Opening Day roster spot, and he already has started games at all three outfield positions in his first two weeks in the Majors.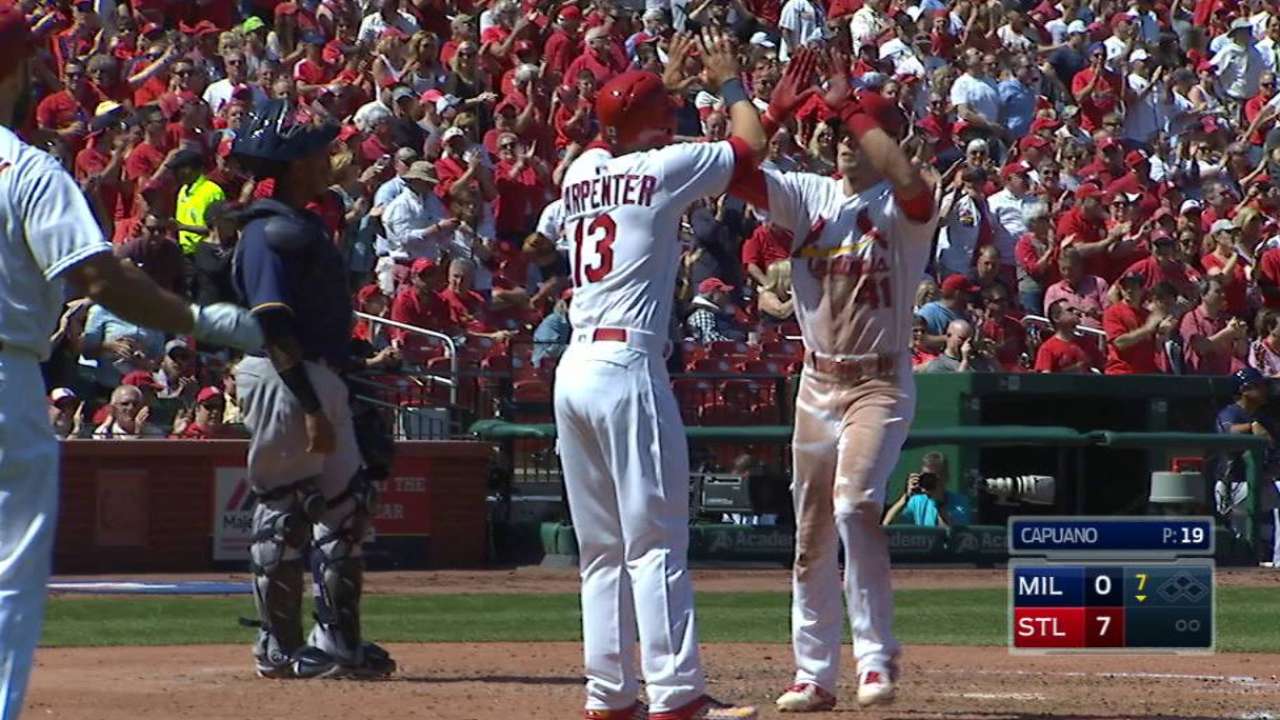 Hazelbaker is 28, but he had enough tools to get drafted in the fourth round by the Red Sox in 2009. He offers plus speed, some pull power and defensive versatility, which could make him a useful fourth outfielder. To beat out Pham for that role, Hazelbaker will have to cut down on his tendency to swing and miss (13 strikeouts in 47 plate appearances, in line with his Minor League track record).
4. Joey Rickard, OF, Orioles
Part of Arizona's 2012 College World Series championship team, Rickard was a ninth-round pick by the Rays that June and came to Baltimore via the Rule 5 Draft in December. Not only did he stick on the Orioles' big league roster, he also won their left-field job and hit safely in 13 of his first 14 games, batting .350/.359/.483.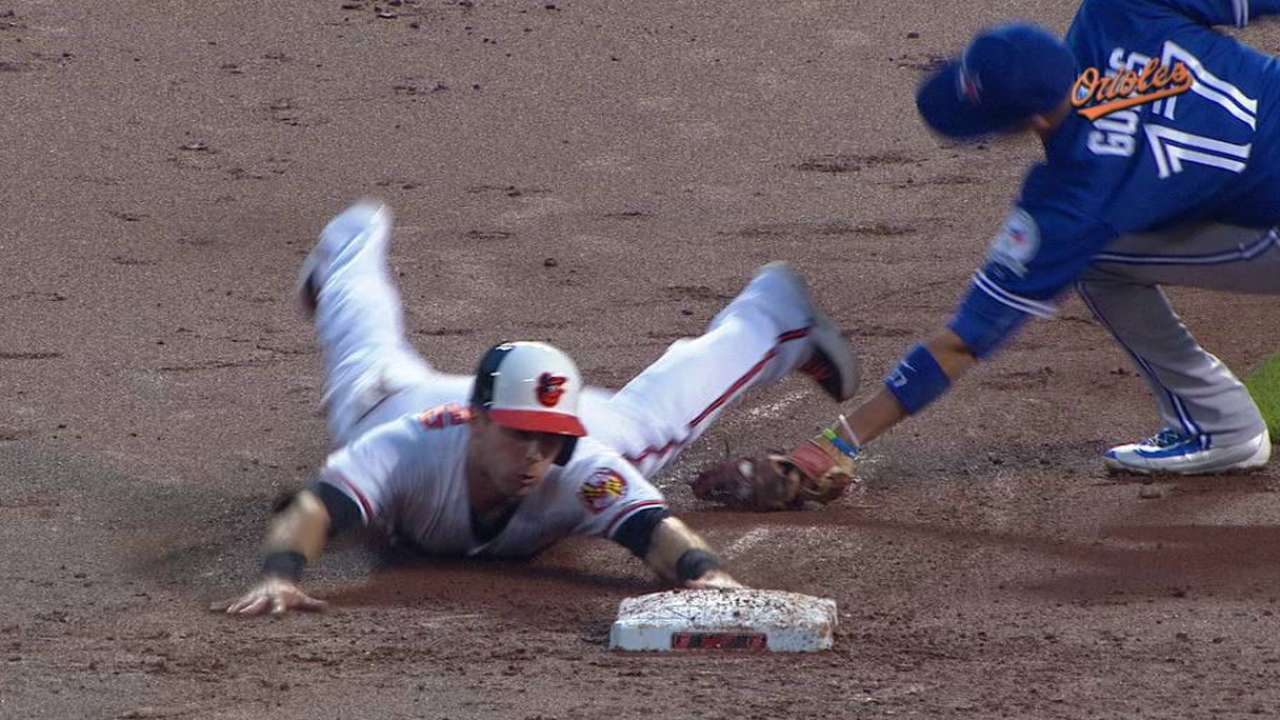 Rickard has similar tools -- though he's better at making contact -- and a similar outlook to Hazelbaker. He doesn't have the power to profile as a regular on an outfield corner and Adam Jones isn't going to abdicate the center-field job, so Rickard's ceiling in Baltimore is as a versatile reserve.
5. Ross Stripling, RHP, Dodgers
Stripling teamed with Michael Wacha to form a formidable 1-2 punch at Texas A&M, leading NCAA Division I with 14 wins and helping the Aggies to the College World Series in 2011. A fifth-round senior sign in 2012, he had Tommy John two surgery two years later before finding a spot in Los Angeles' injury-riddled rotation this spring. Stripling no-hit the Giants for 7 1/3 innings in his big league debut and carries a 2.65 ERA after three starts.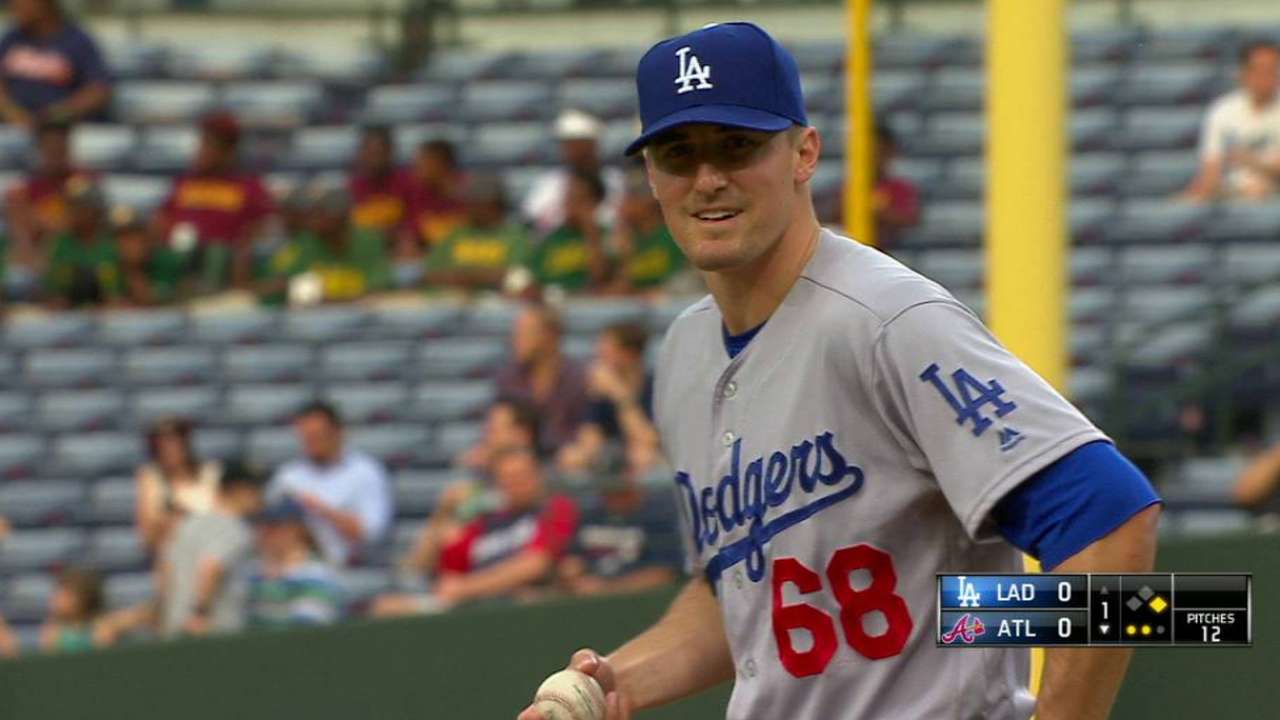 Though Stripling may be destined for middle relief this year once the Dodgers' veterans regain their health, he could serve as a No. 4 starter in the future. He can throw strikes with four pitches, the best of which are his 12-to-6 curveball and his 89-93 mph fastball with cutting action.
6. Tyler White, 1B, Astros
Houston's analytics department liked White's 43 extra-base hits vs. just 26 strikeouts as a Western Carolina senior in 2013, which earned him a $1,000 bonus as a 33rd-rounder. He raked in three Minor League seasons, earned Dominican Winter League MVP honors this offseason and seized the Astros' first-base job in Spring Training. White collected nine hits in his first four games, and he leads the club in the Triple Crown stats at .315-5-12 through 16 games.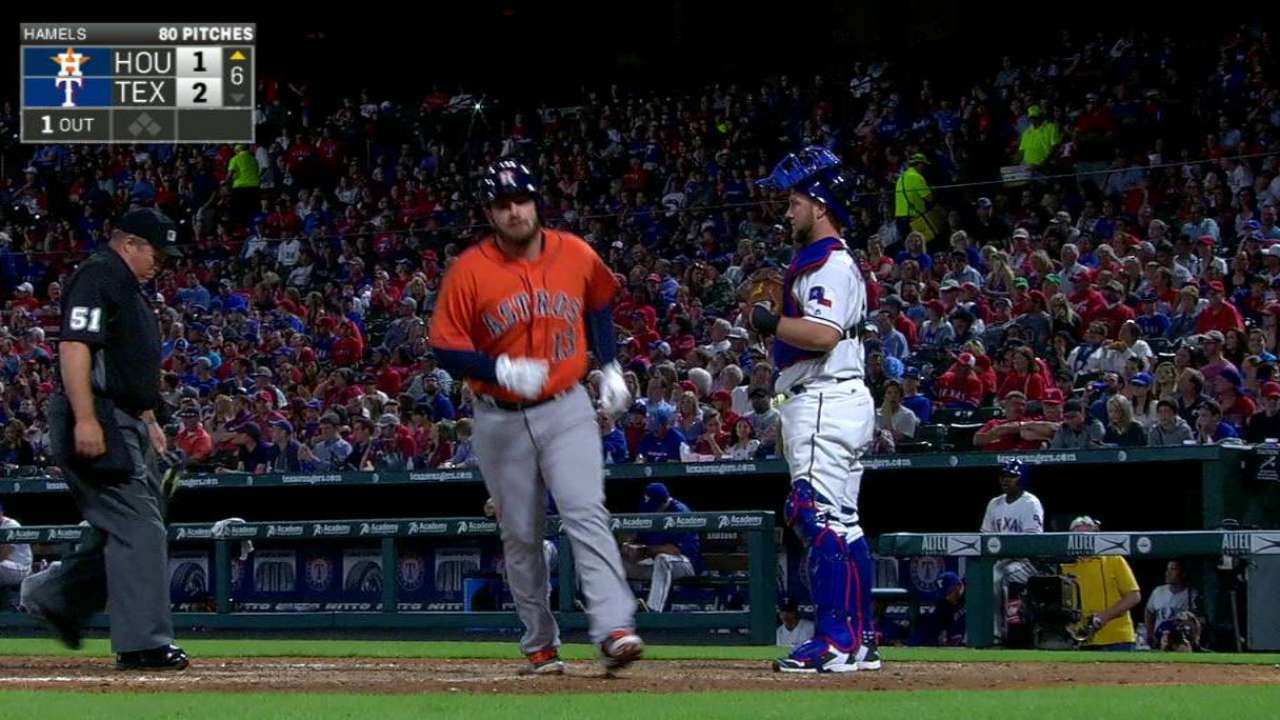 A.J. Reed is still going to be Houston's first baseman of the future, but White could be the DH. He repeatedly barrels balls and manages the strike zone extremely well, though he has been more aggressive than usual at the outset of his Major League career. White has hit everywhere he has played, and he could produce high batting averages and on-base percentages with 15 or more homers per season.
Jim Callis is a reporter for MLB.com. Follow @jimcallisMLB on Twitter and listen to him on the weekly Pipeline Podcast. This story was not subject to the approval of Major League Baseball or its clubs.