Arrieta's no-no celebration among top GIFs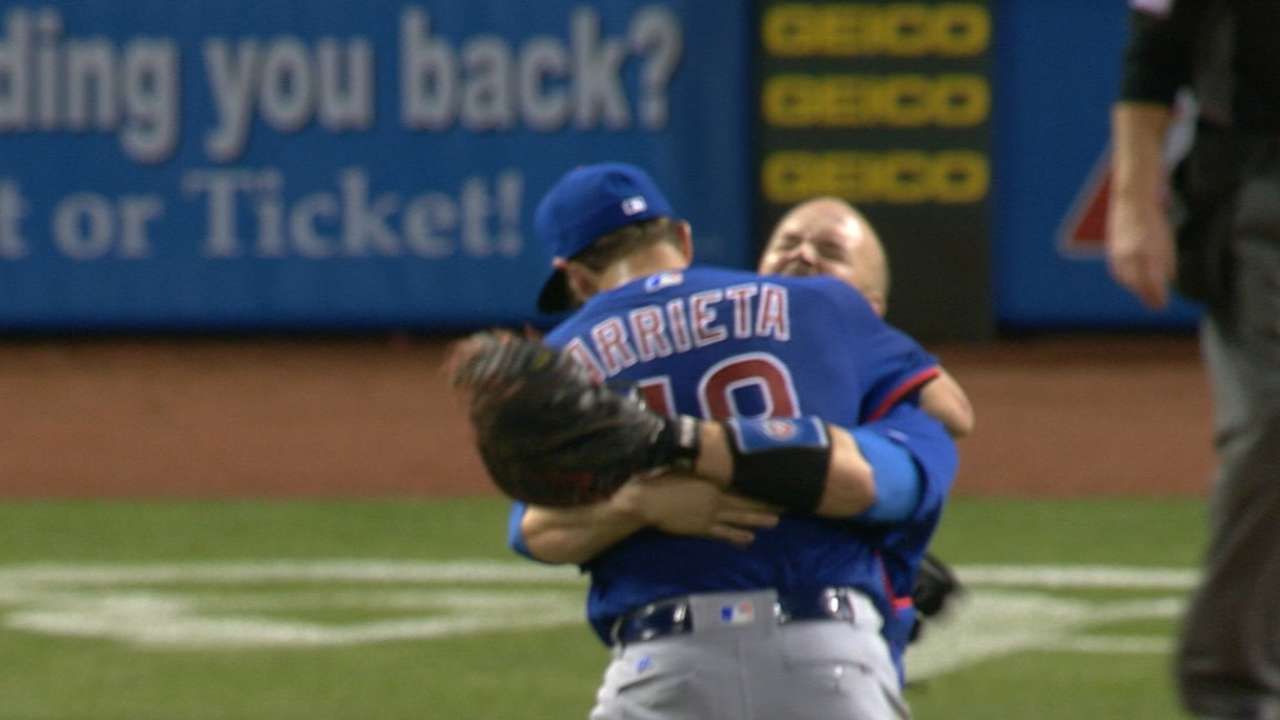 Jake Arrieta used nasty stuff like this to dominate the Reds, tossing his second no-hitter in his last 11 regular-season starts, going back to last Aug. 30.
Once Arrieta recorded the third out in the bottom of the ninth inning, it was time to celebrate with a jump and a hug from catcher David Ross.
Adrian Beltre made the batter's box his own personal dance floor during this at-bat against the Astros.
The Reds' Eugenio Suarez flied out to Cubs right fielder Jason Heyward to complete Arrieta's no-no.
This Cubs fan was just a little bit fired about about Arrieta's performance.
Well, that's not how gloves are supposed to work. Blue Jays third baseman Josh Donaldson got his in the right position for this line drive, only to see the ball go right through, prompting a quick equipment change.
Throw a no-hitter, get a ice-cold bucket of Gatorade dumped over you -- that's the deal. Arrieta probably didn't mind too much under the circumstances.
A couple of Martin Prado's Marlins teammates had a little fun videobombing his postgame interview after a win over the Nationals.
Andrew Simon is a reporter for MLB.com. Follow him on Twitter @AndrewSimonMLB. This story was not subject to the approval of Major League Baseball or its clubs.