Desmond's first homer fires up Rangers
Blast off Cy Young winner sets tone for sweep of Astros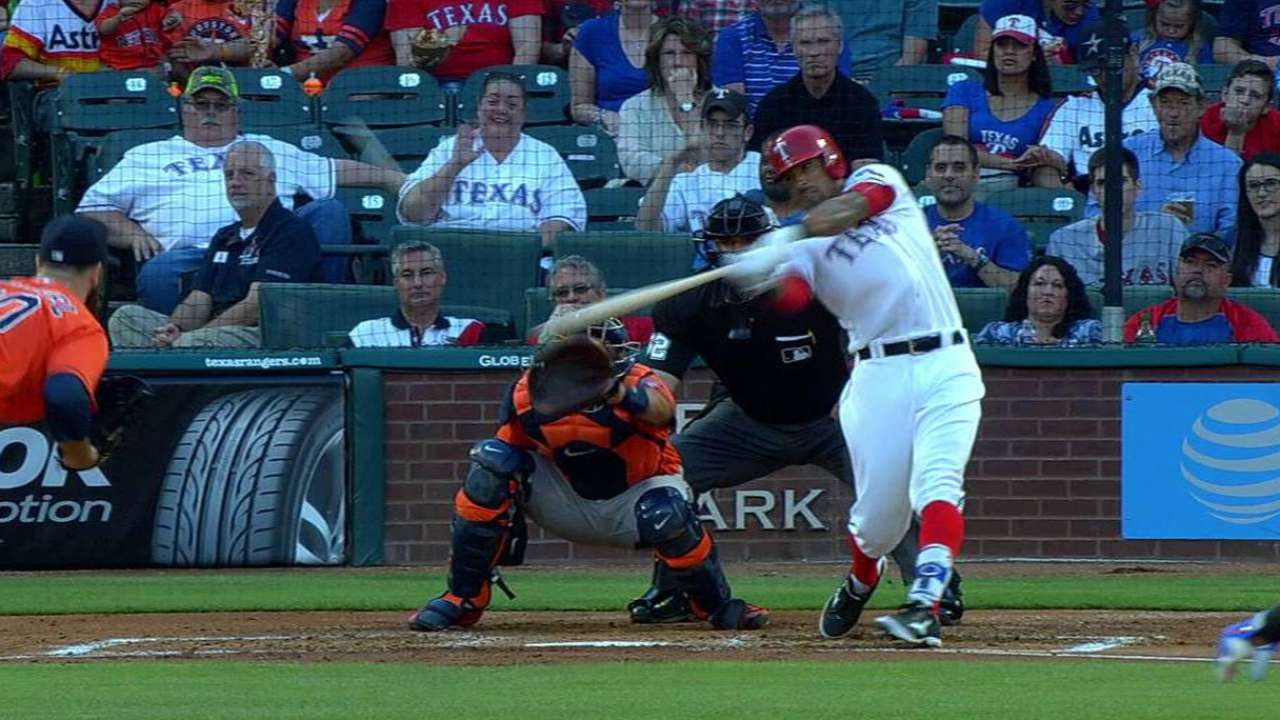 ARLINGTON -- Ian Desmond's small successes, as he called them, manifested themselves in a big way in Texas' 7-4 series-sweeping victory over Houston on Thursday night at Globe Life Park.
Desmond hit a three-run home run off Houston ace Dallas Keuchel in the first inning -- his first homer with Texas -- and a double in the third, going 2-for-4.
Desmond, who has struggled to begin the season, was 4-for-11 with two doubles, a home run and four RBIs in the three games against Houston. He had his first multihit game of the season Tuesday after not playing in three straight.
"I've been able to build on small successes," said Desmond, whose team improved to 10-6. "Whether it's laying off balls in the dirt or little things to build on. April has never been my month. I'm seeing the ball and being aggressive, believing in my swing. That's stuff I'm looking for. I'm not necessarily worried about hits."
Desmond, now hitting .158 on the season, was but part of a prolific effort Thursday from the heart of Texas' order, which went a combined 6-for-12 with five RBIs and five runs scored. Adrian Beltre remained on a tear, matching a season-high three hits, including his third home run of the season to pad the Rangers' lead in the seventh. Prince Fielder also had an RBI.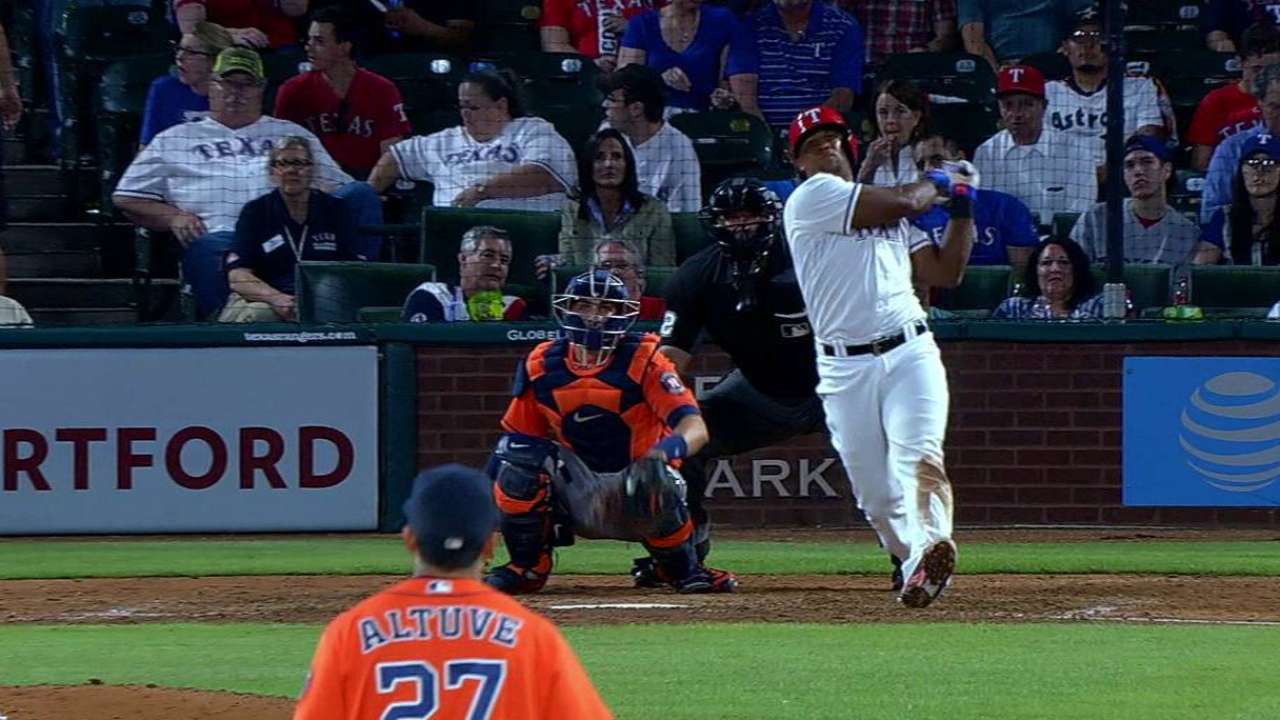 Keuchel retired the first two batters he faced, Delino DeShields and Nomar Mazara, on three pitches, but Beltre then lined a single to center, sparking a three-run Texas first that culminated in Desmond's shot into the Texas bullpen in right field.
Globe Life Park has not been kind to Keuchel, who has lost two straight games there.
Last year's American League Cy Young Award winner has allowed 15 runs on 24 hits over 10 2/3 innings in his last two starts in Arlington. In seven starts at Texas, he's 1-2 with a 6.75 ERA.
Texas manager Jeff Banister said he saw life in Desmond's bat starting with the Baltimore series last week.
"He stung some balls," Banister said, "came away with not a lot of hits, but the at-bats we saw the hands, the foot getting down. Better rhythm, better timing, he seems to see the ball much better. He looked very comfortable tonight at the plate. You saw the swings and the barrel get out on the ball. I think that first one was huge for him."
Texas travels to Chicago for a three-game series with the White Sox, and the Rangers are optimistic their right-handed bat is finding his stride.
"It was better to win the series and have a good homestand," Desmond said. "Most importantly is getting off to a good start and building off of each other's at-bats.
"Championship teams win series. That's the goal I have in mind, and the rest of the guys share the same mentality."
John Henry is a contributor for MLB.com based in Arlington. This story was not subject to the approval of Major League Baseball or its clubs.